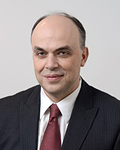 Ahmad Kilani, MD, MBA, MLS, FACP, FACHE
Program Director, Internal Medicine Residency
Chairman Graduate Medical Education Committee
Clinical Assistant Professor, Cleveland Clinic Lerner College of Medicine of Case Western Reserve University
Adjunct Assistant Professor, Baldwin Wallace University
Dr. Kilani is the program director and he serves as the chairman of the Medical Education Committee. In addition, he serves as Enterprise physician advisor in Cleveland Clinic Medical Operations and the regional director for Cleveland Clinic Quality Alliance. Dr. Kilani is a member of Fairview Hospital Operation Team and has special interest in patient experience and population health management. A graduate of Damascus University in Syria, he obtained his medical degree and completed his Internal Medicine Residency at Fairview Hospital serving as chief medical resident 1999-2001. Additionally, Dr. Kilani obtained a Masters of Business Administration in Health Care from Baldwin Wallace University and Master of Legal Studies from Cleveland State University.
---
K.V. Gopalakrishna, MD, FIDSA, FACP
Chair, Department of Medicine
Associate Program Director
Chief, Infectious Diseases
Associate Clinical Professor of Medicine, Case Western Reserve University
Dr. Gopalakrishna (Gopal) is a diplomat in Internal Medicine and Infectious Diseases. Dr. Gopal is a member of many prestigious medical societies and is active in hospital committees. Also, he is very interested in research and has presented papers with residents at many major conferences across the country. He has published many scholarly papers and lectured nationally and internationally on the subject of infectious diseases. He is the 1999 recipient of the Master Teacher award from ACP-ASIM Ohio Chapter. Dr. Gopal is an avid baseball fan, and serves as a team physician for the Cleveland Indians.
---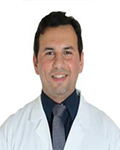 Haider Al Taii, MD
Assistant Program Director
Dr. AL Taii is a faculty and the Assistant Program Director. He completed his medical school from Al Kindy College of medicine, University of Baghdad, Iraq. He graduated from Fairview Hospital Internal Medicine Residency Program. Dr. Al Taii, divides his time between Fairview Hospital Internal Medicine Residency Program and practicing primary care at Fairview Hospital Westown Physician Center, Cleveland Clinic. He is very active in clinical research, he participated in many projects throughout his residency, published reports in journals with high impact factor and participated in national society meetings.
---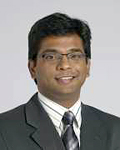 Gaurav Kistangari, MD, MPH, FACP, FHM
Research & Scholarly Activity Advisor
Dr. Gaurav Kistangari is currently a Clinical Assistant Professor of Medicine for Lerner College of Medicine at the Cleveland Clinic Foundation. He is currently serving as the Research & Scholarly Activity Advisor for the Internal Medicine Residency Program at Fairview Hospital. He earned his Medical Degree from Osmania Medical College in 2003 and completed his residency at Fairview hospital in 2008. He completed his MPH in 2014 at the Case Western Reserve University with majors in Population Health and Research.
Dr. Kistangari is Board Certified in Internal Medicine by the American Board of Internal Medicine. He is a Fellow of the American College of Physicians and Fellow of Hospital Medicine, and an active member of Society of General Internal Medicine.