Hysterectomy: Alternatives
Conditions that might make women consider a hysterectomy (uterus removal) include: endometriosis, fibroids, cervical or uterine cancer, and abnormal bleeding. Women who want to conceive should consider alternatives such as medications, fibroid removal, or dilatation & curettage.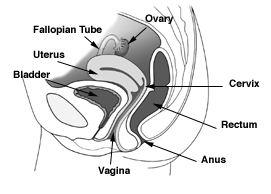 What is a hysterectomy?
Hysterectomy is the surgical removal of the uterus. Depending on the reason for the surgery, other organs and tissue may also need to be removed at the time of hysterectomy. Hysterectomy ends menstruation and the ability to become pregnant.
A hysterectomy is only one way to treat problems affecting the uterus. For certain conditions, however, hysterectomy may be the best choice.
Women who want to have children should consider alternatives to hysterectomy. It's important to be fully informed of your options and the risks and benefits of the surgery before making a decision. Be sure to ask your healthcare provider to discuss the options that are available to treat your specific condition.
What conditions can affect the uterus?
The following problems affecting the uterus may require treatment. This treatment may include medication, hysterectomy, or other surgeries or procedures.
Leiomyomas or uterine fibroids: These are benign tumors that have increased in size, are painful, or cause heavy bleeding.
Severe endometriosis: In this condition, uterine tissue that grows outside the uterus.
Uterine prolapse: The uterus "drops" into the vaginal canal due to weakened support muscles, which can lead to urinary incontinence or difficulty with bowel movements.
Cervical or uterine cancer or pre-cancer