Outcomes
17 Intestinal transplants completed in 2021 (Cleveland location)
Cleveland Clinic's Intestinal Transplant Program is the largest intestinal program in the U.S. and works as an integrated part of the Center for Gut Rehabilitation and Transplantation. Only a few transplant centers in the world offer intestinal transplantation (also referred to as small bowel transplantation) as a treatment option for intestinal failure and complications related to parenteral nutrition (PN). The transplant program coincides with the Intestinal Rehabilitation and Nutrition Support program that together make up the Center for Gut Rehabilitation and Transplantation.
The establishment of an integrated intestinal rehabilitation and transplantation program provides patients with a unique opportunity to be evaluated, supported and treated by a world class team of medical and surgical specialists in gastrointestinal diseases, PN experts and transplant surgeons in a comprehensive coordinated facility.
About the Program
The American Society for Parenteral and Enteral Nutrition (ASPEN) recognizes Cleveland Clinic as a center of excellence in nutrition support. The Digestive Disease and Surgery Institute offers patients with many types of illnesses affecting the gastrointestinal system a comprehensive "one stop service" that includes diagnostic tools, medical treatment, nutrition support and surgical treatment when indicated including transplant.
If you or a loved one would like a second opinion from a top specialist at Cleveland Clinic, but may be disabled or find it too difficult to travel, we offer Virtual Second Opinions. This program is an online medical second opinion that connects you to our physician experts who will review your medical records and diagnostic tests to assess your suitability for transplant.
To reach the Cleveland Clinic Intestinal Rehabilitation & Transplant Program, please call 216.445.1748.
Patient Stories
Patient Stories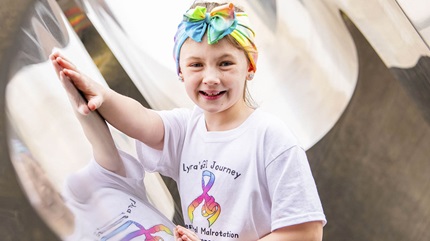 Jan 14, 2021
"This surgery had never been performed on a pediatric patient, but Dr. Kareem called me one day and said, 'I can fix her!' I can't explain to you how it felt to hear those words."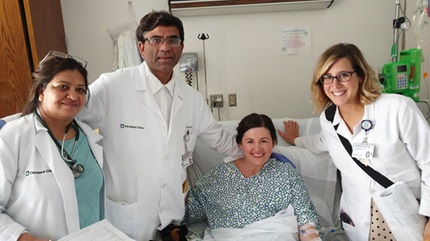 Nov 23, 2016
"I am so grateful to the entire team of Cleveland Clinic caregivers who helped me, from physicians and nurses, to the people who brought me my meals and cleaned my room. Every single one of them played a role in my recovery."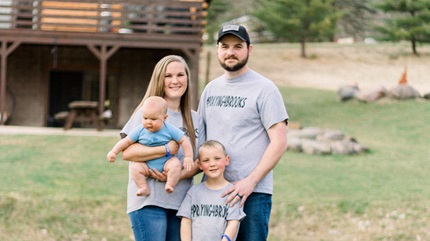 Jun 18, 2021
"I have such gratitude for all the people that have supported me, and to God for putting them in our life. It's incredible."