Vaginal cancer is rare. And it can start quietly.
---
It often has no symptoms. But when it does, they can be similar to other common conditions. So when you find out you may have vaginal cancer, it can come as a surprise. And it may leave you wondering what lies ahead.
Cleveland Clinic's experienced gynecologic cancer providers are here to map out a highly personalized treatment plan. We help you understand what to expect. And we listen to your concerns and answer your questions — so you can better envision your future after treatment.
Why Choose Cleveland Clinic for Vaginal Cancer Care?
Specialized knowledge:
Our gynecologic oncology team is trained to treat gynecologic cancers, including vaginal cancer. We craft highly personalized treatment plans using the latest therapies. And we make sure you get compassionate support every step of the way.
Collaborative care:
Cleveland Clinic's team-based approach means providers from different specialties are involved in your care. This lets us blend an accurate diagnosis, surgical skill, and the newest cancer treatments with compassionate care. Meet our team.
Caring approach:
Cancer is stressful. But there are ways we can help ease some of your worries. Whether it's finding you the right counselor or support group, answering your questions or helping with things like insurance or transportation, we're here for you.
Virtual visits:
Sometimes, you might not feel up to coming in to see your providers in person. And that's OK. We understand. That's why we also offer virtual visits for some appointments. This safe and convenient alternative lets you meet with your providers from the comfort of home, using an internet connection and a smartphone, tablet or computer.
National recognition:
Cleveland Clinic is a trusted healthcare leader. We're recognized in the U.S. and throughout the world for our expertise and care.
Diagnosing Vaginal Cancer at Cleveland Clinic
Vaginal cancer starts and grows in the lining of your vagina. It's rare for this to happen, but it can. And there are four kinds, named after the kinds of cells where it starts:
Researchers are still learning about what causes vaginal cancer. But studies have shown many people diagnosed with vaginal cancer also have antibodies linked with high-risk strains of HPV (human papillomavirus).
You may not know you have vaginal cancer until your provider notices abnormal cells in a Pap smear (Pap test). If vaginal cancer has symptoms, they're often similar to symptoms of other conditions that can happen in your vagina.
You may have discharge or bleeding that's not typical. Sex might be painful, and it might also hurt to pee. Or you may be constipated. Even though these symptoms might be signs of another condition, it's important to get them checked out.
What to expect at your first visit
It's natural to feel nervous when you come for your first appointment. We're here to help make things clearer for you and help you feel comfortable about moving ahead with treatment.
To start, your provider will want you to share your story. They'll ask a lot of questions, like:
Are you having any symptoms?
When did they start?
Have you had any testing before this visit?
Have you been diagnosed with any other health conditions?
They'll also do a pelvic exam and order other tests to see if you have vaginal cancer or another condition.
Testing for vaginal cancer
There are different tests we use to confirm that you have vaginal cancer. These tests also help us pinpoint the location of the tumor, learn how big it is and check if it's spread to nearby organs (like your colon or bladder) and other areas of your body (metastasized). You may have:
Second opinions for vaginal cancer
When you learn you may have vaginal cancer, you might feel all kinds of emotions. Worry. Fear. Uncertainty. Confusion. But one thing is certain — you want to feel confident about the healthcare providers you choose to lead your treatment. That's why we encourage second opinions.
Our gynecological cancer providers will guide you — from helping you understand your diagnosis to explaining your treatment options. We know cancer doesn't wait, so we try to schedule your appointment as soon as possible. A second opinion can give you peace of mind knowing you're in the most capable and compassionate hands.
Meet Our Vaginal Cancer Team
Cleveland Clinic believes in a team-based approach to care. This means we'll build a highly personalized care team of providers from different specialties who'll work together to plan your care and support you throughout your journey. Your team could include:
Gynecologic oncologists.
Physician assistants.
Care coordinators.
Providers Who Treat Vaginal Cancer
Locations
Our healthcare providers see patients at convenient locations throughout Northeast Ohio and Florida.
Treating Vaginal Cancer at Cleveland Clinic
We'll consider your age, test results, overall health and recovery expectations as we build your personalized treatment plan. Typically, we use laser surgery and topical treatments to treat precancerous cells. If your tests show you have invasive cancer, you may have surgery, radiation and chemotherapy. Your provider will go over all the options with you. And they'll talk about ways we can support your overall well-being during treatment, like counseling or support groups.
Vaginal cancer surgery
Treatment often includes surgery to remove the cancer. Depending on your diagnosis, you may have:
Wide local excision: We remove the tumor and some surrounding tissue.
Vaginectomy: We remove part or all of your vagina. If the cancer has spread, we may also remove lymph nodes (lymphadenectomy) and do a hysterectomy.
Pelvic exenteration: If cancer keeps coming back, your surgeon may remove multiple organs affected by cancer. This includes part of your colon, bladder, uterus, cervix, vagina, ovaries and lymph nodes.
Whenever possible, our gynecologic oncologists use minimally invasive gynecologic surgery techniques, including laparoscopy and robotic surgery. These methods use smaller incisions (cuts) sophisticated instruments and tiny cameras to navigate delicate vaginal tissue. And they can help you have a faster, more comfortable recovery.
Radiation therapy
Radiation therapy uses high-energy radiation to destroy cancer cells. There are two kinds of radiation therapy we may use to treat vaginal cancer:
Your care team may also recommend that you have chemotherapy alongside radiation therapy to help kill cancer cells.
Fertility preservation
In some cases, your provider may go over your options for fertility preservation to help you be able to have children after some types of vaginal cancer treatment. This includes egg or embryo freezing.
Life After Vaginal Cancer Treatment
Once you finish vaginal cancer treatment, you'll continue to see your care team for follow-up visits and testing. This is an important part of your treatment plan. It helps us make sure you're cancer-free. And if cancer does come back (recur), we can start treatment right away for the best possible results.
Taking the Next Step
Getting a vaginal cancer diagnosis can shake up your life. And leave you wondering about your future. When you have expert healthcare providers on your side, the journey will be a little easier. Your Cleveland Clinic care team will guide you through every step of diagnosis, treatment, recovery and follow-up care. We make sure you get the best possible personalized treatment and caring support.
Make an Appointment
Getting an appointment with Cleveland Clinic's vaginal cancer experts is easy. We're here to help you get the care you need.
---
Billing & Insurance
Manage your Cleveland Clinic account. Find billing information and financial assistance, plus FAQs.
---
MyChart
Securely access your personal health information at any time, day or night.
---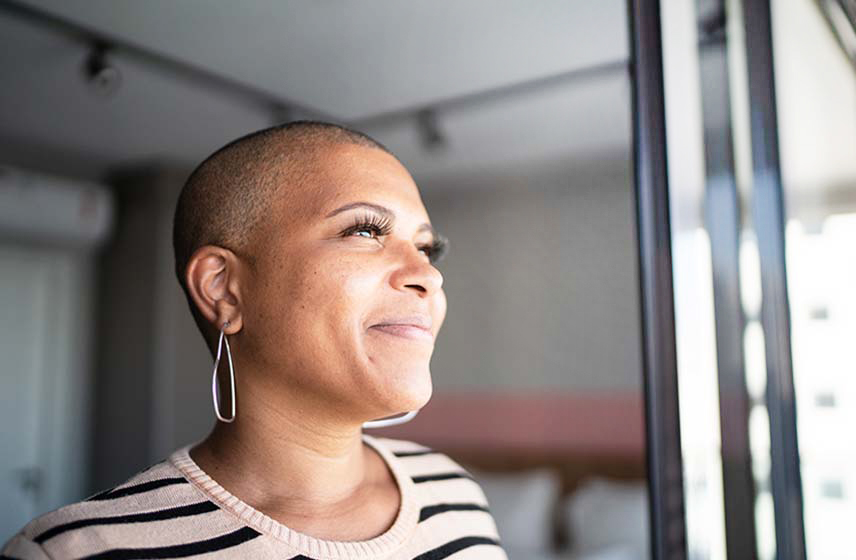 Survivorship
Learning you have cancer can be stressful, shocking and challenging. From the moment you get the news, you're a survivor. As you face the challenges that go along with cancer treatment and recovery — physical and emotional — we'll be right there with you.
At Cleveland Clinic, survivorship care is one part of your journey. We offer a wide range of services, resources, clinics and support groups to help with any physical, emotional, financial and spiritual needs you might have related to your cancer diagnosis. Lending a helping hand along the way, we want you to not only survive, but thrive on this journey and beyond.