Ventricular Arrhythmias: What You Need to Know
January 17, 2023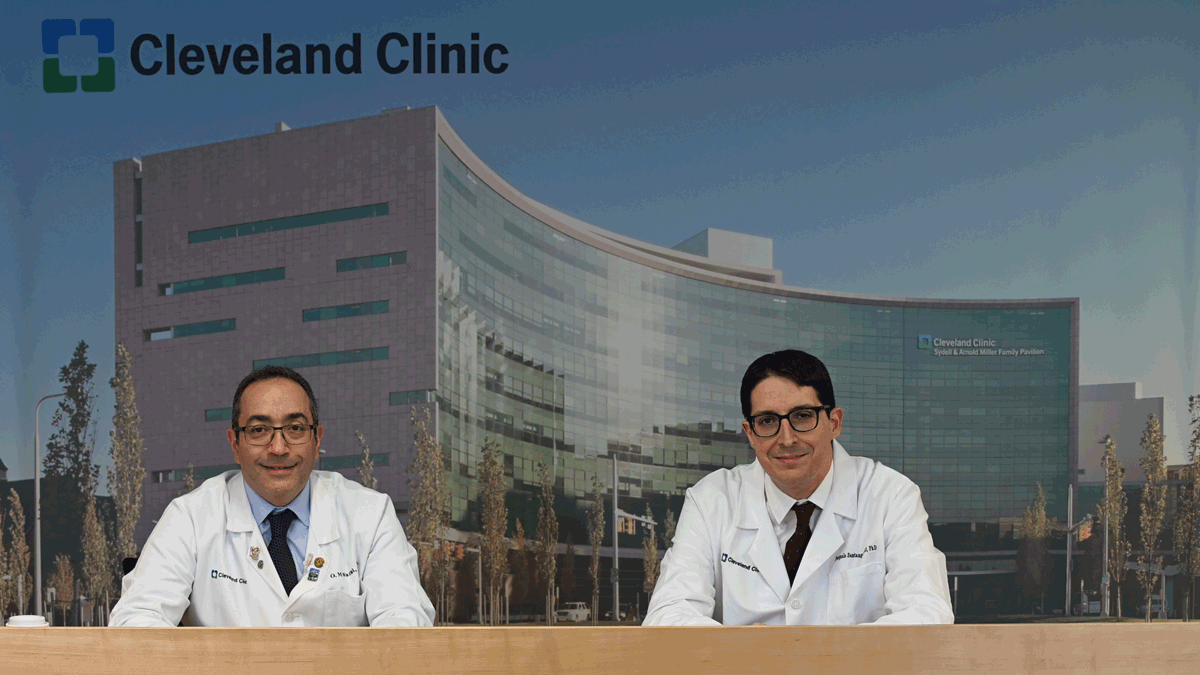 Ventricular Arrhythmias: What You Need to Know
Podcast Transcript
Announcer:
Welcome to Love Your Heart, brought to you by Cleveland Clinic's, Sydell and Arnold Miller Family Heart, Vascular and Thoracic Institute. These podcasts will help you learn more about your heart, thoracic and vascular systems, ways to stay healthy, and information about diseases and treatment options. Enjoy.
Oussama Wazni, MD:
Hello everyone and welcome once more to another podcast from the electrophysiology section here at the Cleveland Clinic. I'm Oussama Wazni, the section head of EP at the clinic.
And with me today is Dr. Santangeli. He's our new director of the Ventricular Arrhythmia Center here at the Cleveland Clinic.
Today we're going to talk about ventricular arrhythmias, PVCs and VT. I think the first thing we need to do is welcome Dr. Santangeli.
And second is let's define those. What are PVCs and what is ventricular tachycardia?
Pasquale Santangeli, MD, PhD:
Dr. Wazni, is a pleasure to be here.
So ventricular tachycardia or PVCs, which means premature ventricular contractions can range anywhere between one single extra beat from the bottom chamber of the heart. It can be the right or the left bottom chamber to multiple extra beats, one after the other, which defines the tachycardia. So therefore, it's something that typically is manifested anywhere in between having just palpitations, all the way to having syncope. That means people pass out, or people with a defibrillator may experience ICD shocks, defibrillator shocks. So, a wide variety or range of symptoms and it can range again from minimal palpitations to all the way to syncope and even sudden cardiac death.
Oussama Wazni, MD:
So basically, this is arrhythmia or extra beats coming from the ventricle, which is the lower chamber of the heart. That's the main pumping chamber. It could be from the right ventricle or the left ventricle. And if they happen in singles, we call them PVCs. But if they happen in succession, more than three beats, we call it ventricular tachycardia. It can go from being just palpitations and annoying to something very serious. Can we talk a little bit more about that?
Pasquale Santangeli, MD, PhD:
Yes. I think sometimes it's very difficult for us to understand just by taking the history of the patient what the culprit PVC or VT symptoms are. Because they can range and even within the same patients can have one day just with palpitations and the next day may have some more dizziness for example, and loss of consciousness.
But basically, yes, these rhythms are fairly serious, especially for VT, we're talking about. We need to have an evaluation, usually quite expedited by us, really by specialists for that. Just because we want to rule out the presence of any other issues with the heart, in particular, the presence of any form of cardiomyopathy, which means some form of structural problem of the heart where VT can be just the first manifestation of it. And it's quite important in that sense.
Oussama Wazni, MD:
So, a typical workup would be getting an echocardiogram. So, an echocardiogram would look at the heart function and its structure. Because if those are abnormal, then we probably have to address it. Now the good news is that most PVCs, the heart function is normal. Correct?
Pasquale Santangeli, MD, PhD:
That's absolutely true. Although when the PVCs are very frequent, even the heart function can be normal at the beginning. But eventually may manifest with the dysfunction of the bottom chamber of the heart, have condition that is similar to heart failure, which is entirely reversible though if the PVCs are eliminated.
Oussama Wazni, MD:
So, who are the patients who you think will benefit from treatment in these scenarios?
Pasquale Santangeli, MD, PhD:
We have a Ventricular Arrhythmia Center here which is dedicated for all patients with arrhythmias including the PVCs, all the way to VT. I do believe that any patient with frequent enough PVCs or episodes of VTs, even if they've had one single episode, should really see us. And the reason for that is because it's not so much only because of the treatment, but also to understand what's happening with the heart.
So, we have a strong collaboration within the Heart Vascular Institute with other sections including general cardiology, heart failure imaging. So really when a patient comes to us, they will never leave the hospital, the clinic without a full understanding of what's happening and why they had the PVCs or the VT in the first place, which is very important for them. And also, potentially for their family in case we do find sometimes genetic conditions can be associated with this problem.
Oussama Wazni, MD:
So that's a very important point is that we really will start with an echo. We probably will end up getting an MRI. In some cases, we will do some genetic testing to understand what is going on and why a patient is having PVCs or VT.
So now we know that the patient has PVCs, and we know that they're symptomatic, and also in some cases they have ventricular tachycardia. How do we treat them? Is it medically or do we always have to resort to what we call an ablation?
Pasquale Santangeli, MD, PhD:
Yeah, it's a great question. I think it really does depend on where the PVCs or VTs are coming from, originating, and also the presence of comorbidities. We do offer medical therapy in most of these patients as a first line. Although in high volume centers like ours, the outcomes of catheter ablation are extremely beneficial, extremely good. So, in a way that even as a first line therapy in select patients, it may be really appropriate. Because we can guarantee elimination of these problems in most patients with no medications.
Oussama Wazni, MD:
So, PVCs and people who have normal hearts are really very amenable to an ablation. Our success rates are really very high. It's amazing. I just had a patient who had PVCs for years and we did an ablation and he doesn't have any PVCs anymore. He was just thinking out loud, he's like, "It's amazing. All these years I had these PVCs and now they're not there." I was like, "Wow, you miss them? You want them back?" He didn't want them back because they were very annoying for him.
But now there is another subset of patients who have very serious conditions. Those are patients with weak hearts and defibrillators, and now they come in with VT. So, for our patients, they know that they have VT because their device is shocking them, so they're aware of this. Or their family members and loved one's experience this because one of the symptoms of having ventricular tachycardia is actually passing out even before the defibrillator kicks in. So those patients are a different subset, they're a little bit sicker. How do we manage those patients?
Pasquale Santangeli, MD, PhD:
So, for those patients, we really have a specific team actually that deals with them in terms of what happens before they come to the hospital, during the hospitalization and right afterwards and also for the long term. Because really the plan here is not so much to suppress the VT, it also to understand if the heart failure or cardiomyopathy that they have, that's the reason why they get this defibrillator in the first place most of the times, how it will progress and what the prognosis will be, what will be the long-term outcomes?
In addition to VT suppression, we want to really want to make sure that the outcomes in terms of heart failure and other comorbidities is really taken care of. So, we have a collegial discussion within our section and other sections to make sure that we have the right treatment pathways for these patients.
Oussama Wazni, MD:
So, most of those patients will end up getting an ablation to manage their VT. But in addition to that, we are also collaborating with our heart failure specialist to optimize their medical management, and also with our surgical colleagues in case they need, for example, an LVAD or even in certain cases a heart transplant. Is that correct?
Pasquale Santangeli, MD, PhD:
Absolutely true. And honestly, these patients may have different types of cardiomyopathies underlying. And we recently looked at the outcomes, for example, according to the center volume. And we did find actually that both in terms of VT suppression but also long-term outcomes and acute complications, they're way better in centers that have very high volume of procedures, in particular ablations like us. And the reason for that is because we see more patients with a lot of variety of cardiomyopathies. We know exactly what to do for each subtype of ventricular tachycardia.
Oussama Wazni, MD:
I know that this is a very complex problem for other hospitals actually to deal with. And that's why most of the patients are really referred to us to take care of them. And once they come here, again, it's a comprehensive support system, whether it's from the cardiologist, electrophysiologist, heart failure and surgery. Most of the time they do very well, but they need continued follow-up.
Could you tell us more about this and maybe some new things that we're developing to follow these patients up so we know how they're doing?
Pasquale Santangeli, MD, PhD:
Yeah. A couple of issues in that sense. I think it's very crucial actually, whenever a treatment is indicated for PVCs or VT, to try to be effective with the first type of ablation that somebody does. So, you are really waiting for the second one and getting referred to a third line center like we are. Usually, it's not associated with great outcomes. And the reason for that is because occasionally the prior ablation can be proarrhythmic or cannot get rid of the full substrate.
Or occasionally the persistence of VT can cause heart failure to progress which becomes more complicated. But if they get to us, we do have a meeting within our section as we discussed and other sections, we discuss what the best treatment pathway is and then we go for catheter ablation and with the ablation procedure, which is a minimally invasive procedure that we do here. And basically, we try to eliminate not just the VT that patient presented with, we try to target all the possible circuits, all the possible VTs that we see at the time of the procedure to be as comprehensive as possible.
Oussama Wazni, MD:
Yeah, it is minimally invasive, but it's really very complicated. But Dr. Santangeli is working on things to make it a lot safer and even more effective. Could you tell us a little bit about that?
Pasquale Santangeli, MD, PhD:
Yes. So, a couple of issues that we have with VT in particular, and that's the reason why we get most of the referrals as well. Whenever the VT is not coming from the inside surface of the heart, which we can easily access from a minimum invasive approach from the groin most of the times, then we have to map the other surface. And in order to map the other surface, we have to introduce a little needle right under the breastbone to access that space. That's been associated in lower volume centers in particular, but also occasionally we do see bleeding complications from it.
So, we're working on a new way to minimize that. And in fact, I strongly believe we did find a better way of minimizing that type of complication by having a very controlled way of accessing the other surface. By creating a virtual space, a space we basically, we do inject air in between the inner and the outer surface, so we can actually see the space and we can go for it in terms of the access. And so far, we have very good outcomes being the highest volume in the US actually with this new approach. We already published our first series and we are continuing to collect that at the Cleveland Clinic.
Oussama Wazni, MD:
That is perfect. And then one last thing we're working on is actually also the follow-up. We are creating something called the ventricular tachycardia or ventricular arrhythmia tracker. We did this for atrial fibrillation already, but now we are also implementing it and working on doing it for ventricular arrhythmias. I think that will allow us to know better in real time how our patients are doing.
Thank you very much for being with us, Dr. Santangeli. And thank you for listening to us. Hopefully we can see you on another podcast. Thank you.
Announcer:
Thank you for listening. We hope you enjoyed the podcast. We welcome your comments and feedback. Please contact us at heart@ccf.org.
Like what you heard? Subscribe wherever you get your podcasts, or listen at clevelandclinic.org/loveyourheartpodcast.
Love Your Heart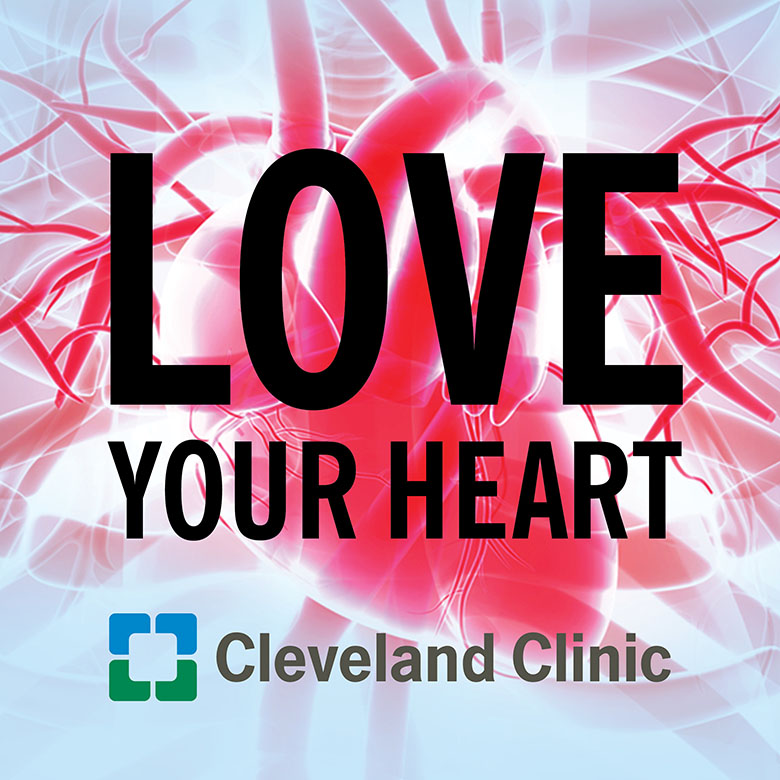 A Cleveland Clinic podcast to help you learn more about heart and vascular disease and conditions affecting your chest. We explore prevention, diagnostic tests, medical and surgical treatments, new innovations and more.
Subscribe: