Are Artificial Sweeteners Bad for Your Health?
March 21, 2023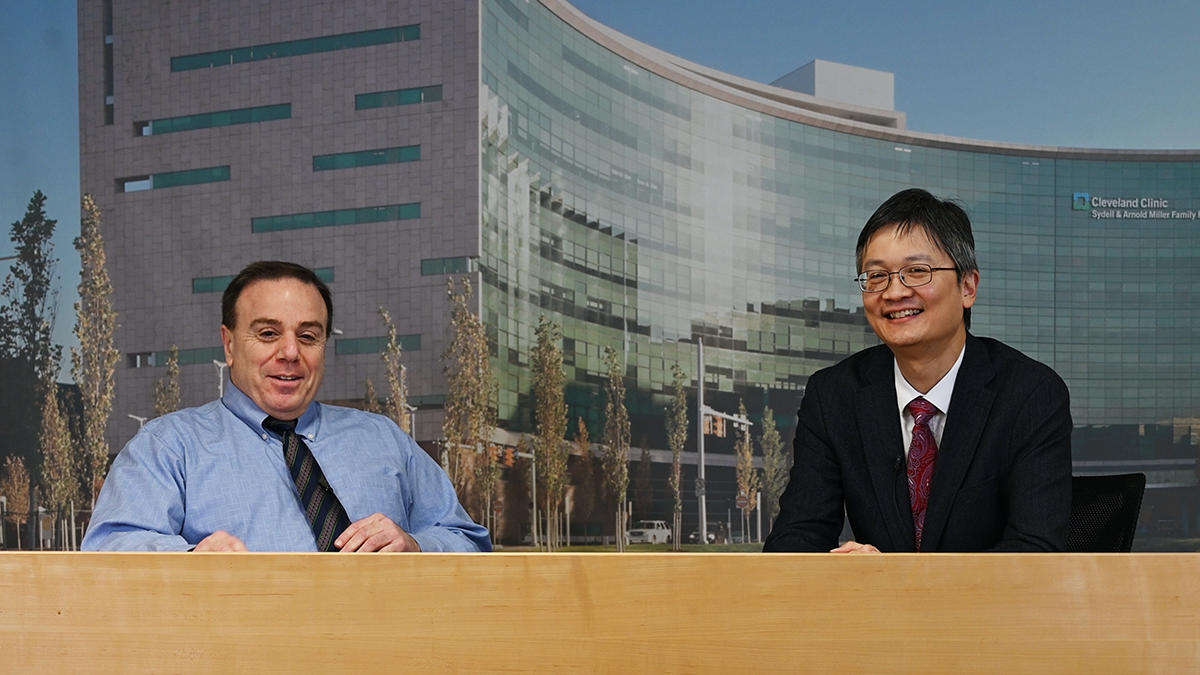 Are Artificial Sweeteners Bad for Your Health?
Podcast Transcript
Announcer:
Welcome to Love Your Heart, brought to you by Cleveland Clinic's Sydell and Arnold Miller Family Heart, Vascular and Thoracic Institute. These podcasts will help you learn more about your heart, thoracic and vascular systems, ways to stay healthy, and information about diseases and treatment options. Enjoy!
Wilson Tang, MD:
Hi, my name is Wilson Tang. I'm a research director in heart failure and transplant at the Heart Vascular and Thoracic Institute at the Cleveland Clinic.
Stanley Hazen, MD, PHD:
My name is Stan Hazen. I'm the Co-Section Head of Preventive Cardiology and the Department Chair of Cardiovascular and Metabolic Sciences at the Cleveland Clinic.
Wilson Tang, MD:
So, Stan, there's an exciting paper that we both wrote and was published last month that talks about artificial sweeteners and cardiovascular risks, and it talks about erythritol. So, what is erythritol?
Stanley Hazen, MD, PHD:
So erythritol is actually a compound that's made by every one of us in our cells. It helps in terms of cells making energy, but it also serves as an artificial sweetener. It's something called sugar alcohol. It looks a little bit like glucose, and it kind of tricks the taste buds and makes taste buds think that it's sweet. It tastes almost identical to sugar, a little bit less sweet than sugar, doesn't have the aftertaste that artificial sweeteners do. And so, it's very commonly employed now, especially in the last decade or so, in keto friendly foods, also, a lot of zero sugar foods and other highly processed food products.
Wilson Tang, MD:
So, in weight loss and diabetes, we always ask patients to watch out for their calories and actually watch out for their sugar. So obviously more and more people are consuming those products. How do we know whether some foods have erythritol versus others?
Stanley Hazen, MD, PHD:
Well, sometimes that can be hard to do. The labeling mandate does not require that erythritol be named on the label. Well, it's generally regarded as safe status by the FDA. That's because it was detected in natural products decades ago. So for example, a watermelon and other melons or fermented products have small amounts of erythritol, but that's up to a million fold less than the amount of erythritol that's being used now in many processed foods where literally a quarter or more of the weight of the product is erythritol, in whether it be a keto friendly pint of ice cream or baked good.
Wilson Tang, MD:
And that actually allows patients to fill up more or why would food companies put them in?
Stanley Hazen, MD, PHD:
Well, erythritol tastes like sugar, and has almost the same sweetness as sugar. And so, it's used as what's called a bulking agent, and it's often mixed with other artificial sweeteners, which are high intensity sweeteners. Typically, many of the artificial sweeteners that it's mixed with have a sweetness that's 500-fold or more of sugar, and so they need something to carry it. Otherwise, it's just the amount on the head of a pin that would be in a packet. It used to be that they would use dexterous or sugar.
Wilson Tang, MD:
I see.
Stanley Hazen, MD, PHD:
So, what consumers didn't realize was they'd have a packet of sugar with an artificial sweetener put in it. Now they have erythritol with an artificial sweetener in it, and the bulk of the material in the packet is erythritol. And what we found is that when subjects consume erythritol, their plasma levels go up dramatically. And we found in animal models heightened risk for clotting events.
Wilson Tang, MD:
And that has not been previously shown in those safety studies before?
Stanley Hazen, MD, PHD:
Well, as it is generally regarded as safe, as a grass product, a lot of detailed safety studies were not required. The only thing that was required was to see what's the maximum tolerated amount of the material that doesn't cause distress such as gastric distress? And so, the amount of erythritol that was provided in those types of safety studies went up to levels that are extraordinarily high, doses over 70 grams per serving, which would be equivalent to many, many portion sizes of erythritol.
Wilson Tang, MD:
So many of these studies now, both our groups and others have highlighted the concerns about some of these artificial sweeteners. What should patients do to safeguard their health and improve their diet? Is there any advice that we should give them?
Stanley Hazen, MD, PHD:
I give them two sets of advice. First is they should read labels. Even though the labeling mandate for erythritol is not there. If it's not labeled as erythritol, it usually will be called either a sugar alcohol and they'll give the total mass of sugar alcohol per serving, or they'll say artificially sweetened or sweetened with natural sweeteners, kind of and use that global term. But in addition to that, I'm recommending patients to go natural and shop the produce section. And if they need to sweeten something, use a natural sweetener, but in moderation, whether that be honey or sugar. But watch the calories, watch the blood sugar if they're diabetic, and do it naturally.
Announcer:
Thank you for listening. We hope you enjoyed the podcast. We welcome your comments and feedback. Please contact us at heart@ccf.org. Like what you heard? Subscribe wherever you get your podcasts or listen at clevelandclinic.org/loveyourheartpodcast.
Love Your Heart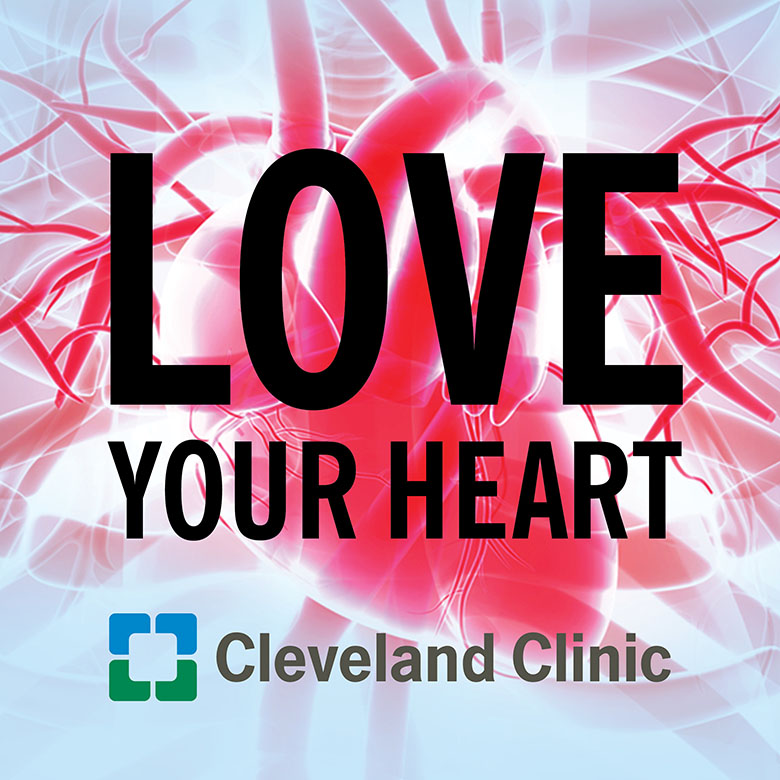 A Cleveland Clinic podcast to help you learn more about heart and vascular disease and conditions affecting your chest. We explore prevention, diagnostic tests, medical and surgical treatments, new innovations and more.
Subscribe: