Transoral Robotic Surgery to Treat Head and Neck Cancer
April 5, 2023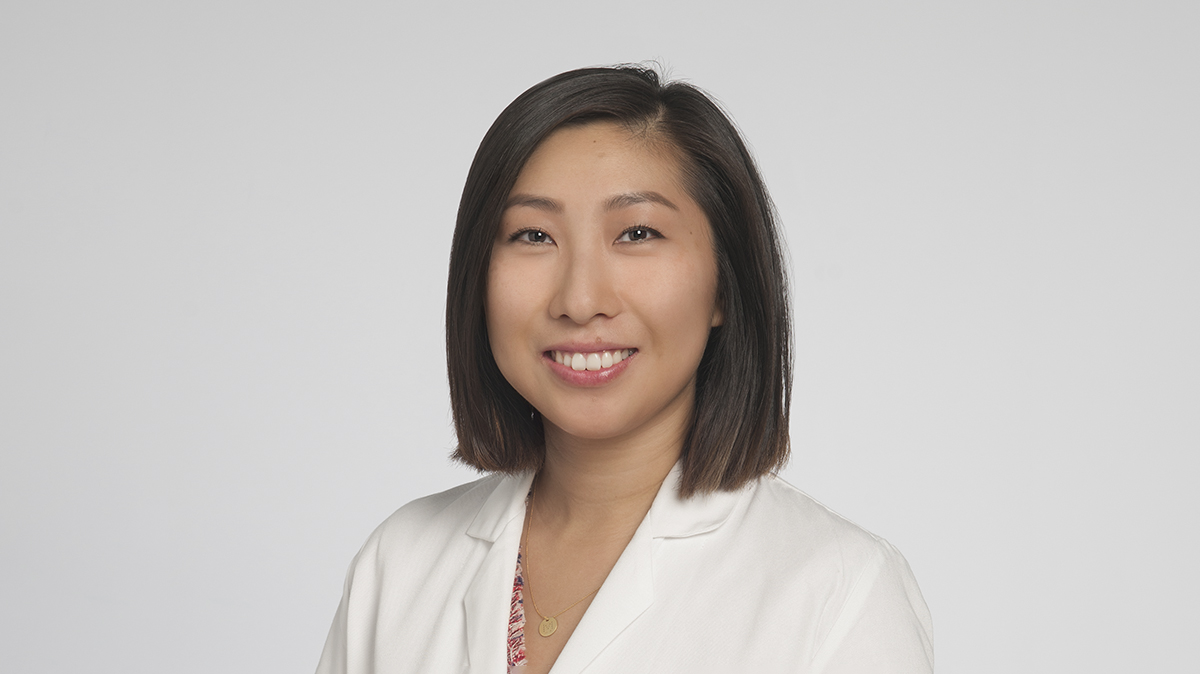 Transoral Robotic Surgery to Treat Head and Neck Cancer
Podcast Transcript
Paul Bryson: Welcome to Head and Neck Innovations, a Cleveland Clinic podcast for medical professionals exploring the latest innovations, discoveries, and surgical advances in Otolaryngology - Head and Neck Surgery.
Thanks for joining us for another episode of Head and Neck Innovations. I'm your host, Paul Bryson, Director of the Cleveland Clinic Voice Center. You can follow me on Twitter @PaulCBryson, and you can get the latest updates from Cleveland Clinic Otolaryngology - Head and Neck Surgery by following @CleClinicHNI on Twitter, that's CleClinicHNI. And new this year, find us on LinkedIn at Cleveland Clinic Otolaryngology - Head and Neck Surgery, and Instagram at Cleveland Clinic Otolaryngology.
Today I'm excited to welcome Dr. Jamie Ku, a surgeon specializing in complex head and neck cancers in our Head and Neck Institute. Dr. Ku, welcome to Head and Neck Innovations.
Jamie Ku: Thank you for having me on Head and Neck Innovations. It's great to be here.
Paul Bryson: Dr. Ku, let's start by having you share some of your background on yourself to our listeners, where you're from, where you trained, how you came to Cleveland Clinic.
Jamie Ku: Yeah. I'm from Dallas, Texas, but I have been in many places for my medical and surgical training. After completing my undergraduate years at Duke University, I attended University of Pittsburgh School of Medicine where I did a one-year research fellowship in head and neck cancer. And then I completed my residency in otolaryngology, head and neck surgery at Johns Hopkins University, followed by a two-year head and neck surgical oncology and microvascular reconstruction fellowship at MD Anderson Cancer Center. So, now I specialize in surgical management at benign and malignant head and neck tumors as well as complex head and neck reconstruction. I was just looking for the best opportunity to work with the best multidisciplinary team and that's how I came to Cleveland Clinic and we love it here.
Paul Bryson: Well, we're glad that you did. It's been great to see how your career has taken off and some of the amazing care and treatments that you have been able to provide your patients and our group, we're excited to have you join this podcast. It's April, this is also Head and Neck Cancer Awareness Month. A couple years ago, Cleveland Clinic was one of the first medical centers in the United States to use some innovative technology to treat certain types of head and neck cancers. And I understand that you have expertise in this. Can you talk a little bit about your transoral robotic surgery training and program and the newer single port technology?
Jamie Ku: Yeah, of course. Specifically human papillomavirus related cancer of the oral pharynx or HPV related oropharyngeal squamous cell carcinoma is really the only head and neck cancer still on the rise in the United States, now even surpassing that of cervical cancer. So, once linked to tobacco and alcohol use, this disease today is more often attributed to this virus called the human papillomavirus. Fortunately, patients with HPV related cancer tend to be younger, healthier non-smokers and actually have better prognosis or outcome and thus longer survivorship than patients with HPV unrelated cancer, making it even more important to minimize the long-term side effects of cancer treatment. So, hence the trans or robotic surgery. So, this has become the standard for oropharyngeal cancer over the past decade and has helped de-intensify or reduce the cancer treatment in proper patients.
Some patients are often either able to reduce or even avoid radiation and chemotherapy after surgery. So, in 2019, the transoral robotic surgery entered a new era with innovative single port technology, which makes this surgery even easier and more precise and thus more effective.
Paul Bryson: And as the surgeon, what has been your experience seeing the evolution from the original platform to this new single port technology?
Jamie Ku: Yeah. The previous generation of the da Vinci SI, robotic system uses three separate ports, which were sometimes a little too tight to fit in patient's mouth and throat. However, the newer da Vinci SP or the single port system has one single port which is 2.5 centimeters, that is the only thing that's inside the mouth, and then there's three fully articulating sometimes even four six-millimeter instruments that is able to freely maneuver and move around inside a tight space like the mouth. So, this is really ideally suited for minimally invasive surgery such as oropharyngeal cancer, and that means better visibility and being able to remove the cancer in its entirety.
One of the unique things is that the Cleveland Clinic has been one of the first medical centers in the U.S. to use this Singapore system, and it was actually the Cleveland Clinic was the first to use it for urologic procedures beginning in 2018. And so, that's one of the exciting elements of being here at the Cleveland Clinic.
Paul Bryson: Yeah, I mean it's great. It's nice to be in a place where we have access to some of this technology, is it rolls out and then apply it to your patients. I mean, you talked about all the different channels and ports and patient characteristics. As you look at offering this to patients, which patients seem to be better candidates for transoral robotic surgery. I would imagine the absence of teeth is certainly nice, but I imagine there are plenty of patients that have full dentition that are still good candidates. Can you elaborate on that?
Jamie Ku: Yeah. In order to maximize the benefit of utilizing such a technology like the single pore system for transoral robotic surgery, really proper patient selection is the most important factor. And so, in general, the way we view the role of transoral robotic surgery in HPV related favorable disease patients is really to de-intensify or reduce treatment that is necessarily to treat and cure the cancer, but also minimize the side effects.
And so, patients who may benefit from this surgery are those with early-stage smaller tumors with limited lymph node involvement in the neck, and even in patients who do smoke or have HPV unrelated disease, there's a role for this kind of technology and surgery. And really the goal is to again, either avoid radiation or chemotherapy or minimize radiation and chemotherapy. I say usually about 20, 30 percent of patients with these oropharyngeal cancers are ideal candidates for this. And it really takes a multidisciplinary team of head and neck cancer experts to best determine their personalized treatment plan and whether or not transoral robotic surgery will be part of their care plan package.
Paul Bryson: Yeah, I mean that's great. I mean, it does seem like we're sort of entering or are in this era of more personalized surgical approaches and treatment approaches, and you've certainly been at the forefront of a lot of these academic initiatives. As you look, not just at transoral robotic surgery, what are some other things in research and technology that you're excited about within your own practice or that the team is excited to be working on here at Cleveland Clinic?
Jamie Ku: Yeah. I think in terms of new research or what's on the horizon, future innovations within the HPV related oropharyngeal cancer patient population, I think the most exciting field is in this emerging field of powerful biomarkers and precision oncology. So, what that really means is utilizing patients either saliva or plasma sample to be able to detect the presence of HPV DNA. So, for example, we are actively working on studying HPV circulating tumor DNA in patients' blood to be utilized either in early diagnosis, predicting and assessing treatment response, detecting minimally residual disease after some kind of initial treatment, and then deciding to either intensify or de-intensify follow-up treatments and also in the surveillance of cancer patients after the treatment to detect early recurrence. So, this is a very exciting time to be in this field of surgical oncology.
Paul Bryson: Yeah, it's fascinating. It starts to feel like maybe a disease that can be monitored or stratified before and after treatment in a way that it wasn't before.
Jamie Ku: Yeah. And that that's really the personalized precision cancer care that we are able to provide with these powerful biomarkers.
Paul Bryson: Yeah, that is great. I wanted to highlight, in addition to your role as a surgeon within our institute, you also lead our Grand Rounds program, which we've taken to calling Head and Neck Live. Can you give our listeners some information on this and how they might attend? Because we try to bring in speakers that are doing novel research.
Jamie Ku: Head and Neck Live is our twice a month Grand Rounds, and it's really an educational research based and innovation-based presentation led by invited speakers within Cleveland Clinic as well as external around the nation and internationally to give their expert research or innovative opinion on a certain topic.
And so, again, it happens first and third Wednesdays from 7:00 to 8:00 AM Eastern Standard Time, and we do have a CME opportunity for those who attend a live. And so, you can find out more on this website, ClevelandClinic.org/HeadandNeckLive. We also have a link to our YouTube channel where you can watch our archive previous presentations, or you can search on YouTube for Cleveland Clinic Head and Neck Live.
Paul Bryson: Well, it's great. I'd encourage our listeners to check it out. We have a range of interesting speakers and I know we have a lot on the horizon that I think will be of interest. As we wrap up today, I just wanted to thank you for taking the time out of your busy schedule to come and share some of your expertise with us and what you're excited about. And any final take home messages for our listeners?
Jamie Ku: Yeah, I mean, although HPV related oropharyngeal cancer is on the rise and in general, it's affecting more of our younger, healthier non-smoking population. The good news is the prognosis is excellent, especially when compared to non-HPV related disease. And there is a preventative HPV vaccine out there, so I would highly encourage that you make sure your loved ones are vaccinated. And because of the improved cure rates and long-term survivorship, we're really shifting our focus to not just curing the patients of the cancer, but really maximizing the quality of life and functional outcomes. And so, for those patients with early-stage disease, we are able to offer this transoral, minimally invasive robotic surgery here at the Cleveland Clinic, but really takes a great team of multidisciplinary providers, which we have here, including surgeons, radiation oncology, medical oncology, speech language pathologist, dentistry, lymphedema therapist, nutritionist, and psycho-oncologist to name a few to provide the best personalized care.
Paul Bryson: Well, for more information on head and neck cancer treatment at Cleveland Clinic, please visit ClevelandClinic.org/headandneckcancer. That's ClevelandClinic.org/headandneckcancer. And to speak with a specialist or submit a referral to our Cancer Answer Line, please call 866.223.8100. That's 866.223.8100. Dr. Ku, thanks for joining Head and Neck Innovations.
Jamie Ku: It's been my pleasure. Thank you for the invitation.
Paul Bryson: Thanks for listening to Head and Neck Innovations. You can find additional podcast episodes on our website at clevelandclinic.org\podcasts, or you can subscribe to the podcast on iTunes, Google Play, Spotify, SoundCloud, or wherever you listen to podcasts. Don't forget, you can access real-time updates from Cleveland Clinic experts in otolaryngology, head and neck surgery on our Consult QD website at consultqd.clevelandclinic.org/headandneck. Thank you for listening and join us again next time.
Head and Neck Innovations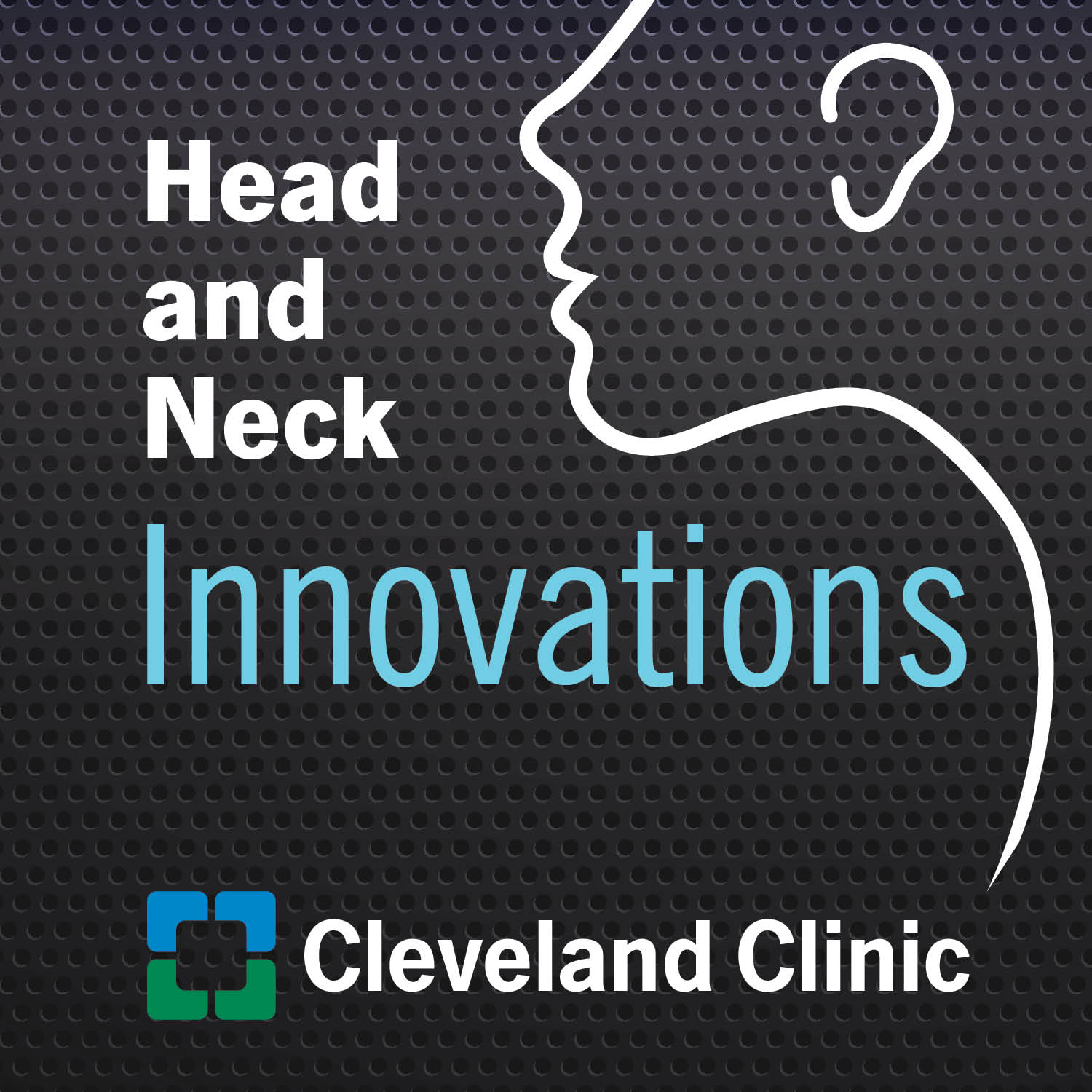 Head and Neck Innovations
, a Cleveland Clinic podcast for medical professionals exploring the latest innovations, discoveries, and surgical advances in Otolaryngology – Head and Neck Surgery
.
Subscribe: