Is Exercise Really Medicine?
June 2, 2022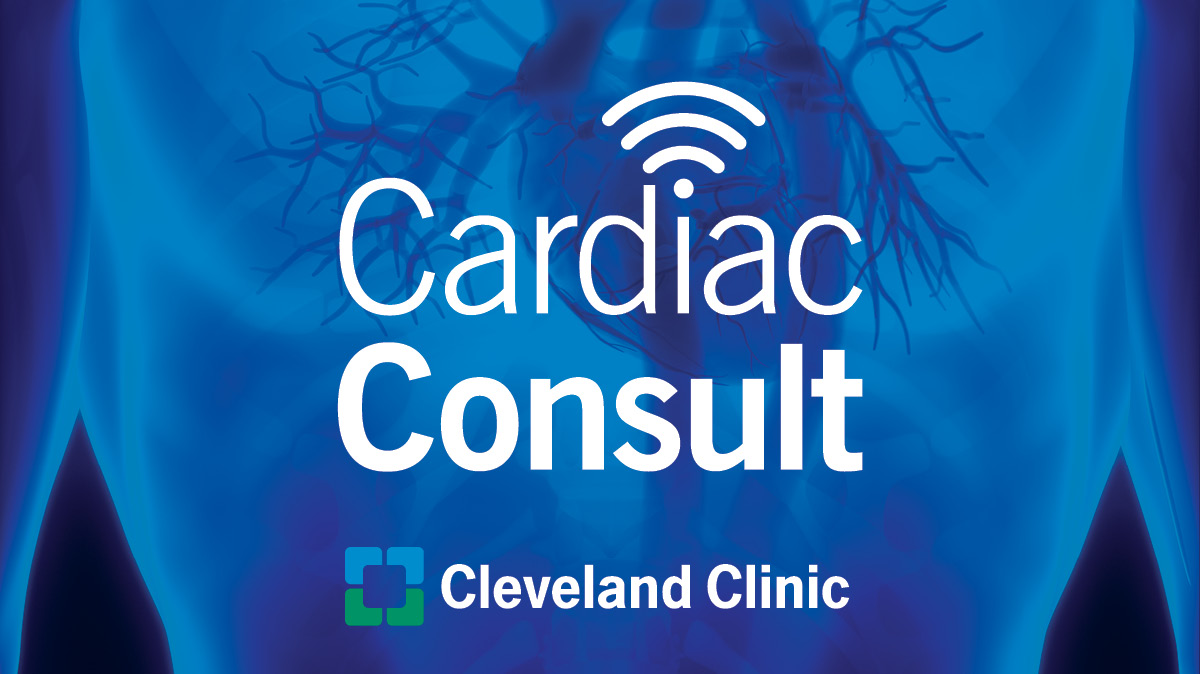 Is Exercise Really Medicine?
Podcast Transcript
Announcer:
Welcome to Cleveland Clinic Cardiac Consult, brought to you by the Sydell and Arnold Miller Family Heart, Vascular & Thoracic Institute at Cleveland Clinic.
Michael Emery, MD:
Hello, I'm Dr Michael Emery. I'm the Co-Director of the Sports Cardiology Center in the Department of Cardiovascular Medicine, at the Heart Vascular & Thoracic Institute at the Cleveland Clinic. Today, I wanted to briefly talk to you about a relatively new study that was presented at the American College of Cardiology, Annual Scientific Sessions, looking at the overall role of exercise in cardiovascular disease risk reduction, and specifically, cardiovascular disease risk reduction in those patients with underlying anxiety and depression. From a large registry, the authors noted a nearly twofold benefit of exercise in those who had underlying anxiety and depression, with regards to lowering cardiovascular disease events, compared to those who did not have overt anxiety and depression. This continues to support our belief that exercise is medicine, both physically improved fitness, but also mentally and overall mental health. And there appears to be an interplay between overall stress reduction, via exercise and cardiovascular risk reduction.
Michael Emery, MD:
This can be a great synergistic effect for our patients and something most notable for ourselves. Me as a provider, as a healthcare giver, taking care of my own health through exercise is paramount. I think that as physicians, we need to realize that our own health has to take a front seat in order for us to best care for our patients. This is both physically active, from a physical fitness standpoint and an overall cardiovascular health, showing our patients that we can do it as well as they can. But also, medicine is a stressful business to participate in. It's stressful taking care of patients, the demands on our time and overall fitness helps to take care of our own emotional and mental health. For me, exercise, like I said, is medicine. It is what I do on a daily basis. It's one thing that I prioritize and I think it's something that we need to prioritize for ourselves and use that as an example for our patients, that our patients can prioritize exercise if we, their busy physicians, can also prioritize exercise.
Michael Emery, MD:
We don't have to make it difficult for them, just getting up off the couch and moving is a starting point. While we always talk about the goal of achieving 150 minutes of moderate intensity exercise per week or 75 minutes of vigorous exercise per week, that's a goal, not necessarily a starting point. So getting up and moving, no matter how they move and counseling them that no matter how they move, to what degree will help to start that momentum to improving their overall health. Finding avenues that are helpful for them, whether that's organized rehab, whether that's community based rehab or community based fitness is important.
Michael Emery, MD:
I personally believe one of the sort of missing pieces and the secret sauce of maintaining a fitness program is community based support. So finding that community that you can help a patient access, will tremendously help them to improve their overall cardiovascular health. It's important to also ask about their physical fitness as a vital sign. It's often purported to be that next vital sign that we should be asking about, because it can improve health, meaning exercise can improve health across the spectrum of cardiovascular disease, but other disease states as well, including mental health, as was highlighted in this study.
Announcer:
Thank you for listening. We hope you enjoyed the podcast. We welcome your comments and feedback. Please contact us at [email protected]. Like what you heard? Subscribe wherever you get your podcasts or listen at clevelandclinic.org/cardiacconsultpodcast.
Cardiac Consult
A Cleveland Clinic podcast exploring heart, vascular and thoracic topics of interest to healthcare providers: medical and surgical treatments, diagnostic testing, medical conditions, and research, technology and practice issues.
Subscribe: