United Ostomy Associations of America (UOAA)
September 27, 2022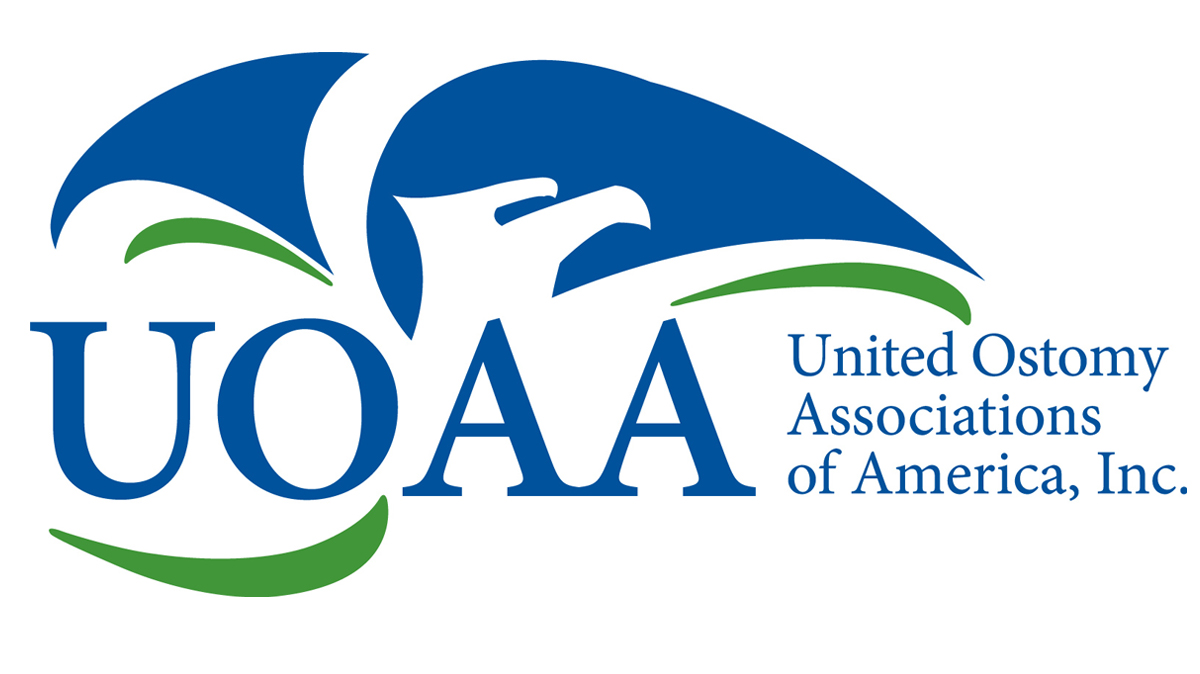 United Ostomy Associations of America (UOAA)
Podcast Transcript
Dr. Scott Steele: Butts & Guts, a Cleveland Clinic podcast, exploring your digestive and surgical health from end to end.
Dr. Scott Steele: Hi everyone, and welcome to another episode of Butts & Guts. I'm your host, Scott Steele, the Chair of Colorectal Surgery here at the Cleveland Clinic in beautiful Cleveland, Ohio. And today we'll be talking about ostomies, and an organization that supports ostomy patients. For those who are unfamiliar, ostomies are a surgically created opening that allows waste to leave the body. It's controlled by a pouch that needs to be worn at all times. So, for all of you out there, the Cleveland Clinic actually has a really strong history in this field. Cleveland Clinic's very own Dr. Rupert B. Turnbull, Jr. Founded the first enterostomal therapy training program with one of his patients, Norma Gill-Thompson. Now, their initiative soon turned into the R. B. Turnbull Jr. MD School of Wound, Ostomy, Incontinence Nursing Education Program here at The Clinic.
Founded in 1961, the school was the first of its kind in the world, and made strides in ostomy care. In 2021, this Cleveland Clinic school celebrated its 60th anniversary, that's 6-0, and prepares nurses today for pre and postoperative management of ostomy patients, how to care for patients with urinary and fecal incontinence, and more.
Joining us today are two guests representing the United Ostomy Associations of America, an organization that promotes the quality of life with people with ostomies through information, support, advocacy and collaboration. Danielle Gulden is a former Cleveland Clinic ostomy patient, UOAA member, and shares helpful ostomy tips and information on "Double Baggin' It." Keagan Lynggard is an ostomy patient, advocate, UOAA member, and activist for other ostomy patients. Danielle and Keagan, welcome to Butts & Guts.
Keagan Lynnggard: Thank you.
Danielle Gulden: Thank you so much. It's an honor to be here.
Dr. Scott Steele: So Keagan, let's start with you. Can you tell our listeners a little bit more about the UOAA and the resources that it offers ostomy patients?
Keagan Lynnggard: Sure. UOAA is a national nonprofit organization, and it was founded in 2005. And it provides supportive resources, educational materials such as new patient guides, advocacy tools such as the patient bill of rights, and makes efforts to improve quality of care while also offering emotional support through the affiliated support groups across the country.
Dr. Scott Steele: That's fantastic. And so Ostomy Awareness Day is coming up soon in October. So Keagan, as an ostomy patient and advocate, what does this Ostomy Awareness Day mean to you?
Keagan Lynnggard: Ostomy Awareness Day is really a day that is dedicated to educating the general public about what an ostomy is and our continued effort to dispel any of the common misconceptions about what it is like having a stoma, and to really demystify any of the stigma. Ostomy Awareness Day is also a day to pay tribute to the individuals who have undergone ostomy surgery, and really celebrate this lifesaving surgery. UOAA is hosting its annual Run For Resilience, an ostomy 5K. It's a worldwide virtual ostomy 5K and in-person event, and it's one of the key fundraisers to help support the programs and services offered by UOAA.
Dr. Scott Steele: That's absolutely fantastic and glad to hear. I know that I tell a lot of my patients that I've climbed mountains with ostomy patients, I've done triathlons with ostomy patients. There's probably not a thing in the world that an ostomy patient hasn't done better than I have. So, what is your greatest learning while being an ostomy patient, Keagan?
Keagan Lynnggard: I think what I've learned is that ostomy surgery really impacts an individual on so many various levels: physical, social, emotional. And that patient education is crucial in adapting to life with an ostomy, whether it be pre or postoperative education, really offering supportive resources to help someone navigate the best way to get back to their day-to-day routines or addressing the social and emotional impact of surgery. It's just really important to provide both the education and support to help them guarantee a positive outcome for that individual after such a life changing surgery.
Dr. Scott Steele: Fantastic. Fantastic. And Danielle, we did not forget about you. So, as someone who received ostomy care here at the Cleveland Clinic, can you touch a little bit on your journey and experience while receiving care here?
Danielle Gulden: Yeah, absolutely. First of all, to say that I am grateful is an understatement. The Cleveland Clinic has been instrumental in saving my life and giving me back my life through my ostomy surgery. I've had ulcerative colitis now, severe ulcerative colitis, for over 29 years, and when I had my surgery 15 years ago, it was the most amazing experience of my life. And I know that I'm probably in the minority to say I was so excited to have my surgery. From my preop visit, through my surgical journey and my postop care, it was absolutely incredible.
I'll start with my preop appointment, because I think this was really one of the biggest factors in having a successful surgery for me. I had the most amazing team of WOCNs at the clinic helping me out, and I remember being so nervous when I went in there, and my nurse just calmed my nerves and she really listened to what I had to say, and I think that really helped me right off the bat. It was really a fantastic experience. And unfortunately, a lot of patients don't have the experience that I had, and that makes me a little bit sad, because my nurse took such great care in marking me for my stoma. She listened to everything I had to say. She asked me about the type of clothes I wore and where the waistband sit, and she had me walk around the room and bend over and sit down and show where any creases in my belly were. And I think that was really important in my... like I said, I've had it for 15 years now, and I've had no issues so far, and I think that's a big credit to the preop appointment that I had in placing my stoma.
And then during my surgical visit, like I said, I was so excited. I high-fived everybody that I encountered. And upon waking up from my surgery, it was amazing to me. Although you're in pain when you wake up, it was great to know that I now had this amazing new lease on life. And just all of the nursing staff, actually everyone at the clinic, from the nutritional services people to anyone who came in my room, no matter what they were there for, were so caring and considerate. And it really helped just to get this new phase in my life going, and I really appreciated that.
And then my postop care was just the same. My WOCN, who came in while I was still in the hospital, and I had a few of them that came in, they were all wonderful. But, just the patience that they had in showing me how to change my bag and answering all of my questions, it really empowered me as a patient, and I think I took that going forward from day one, and I was able to change my bag on my own in the hospital and then as soon as I got home. And I really think that was extremely helpful in my journey, and so I can't say enough wonderful things about both my surgeon and all of the nurses that I encountered, both WOCN and all the in room nurses. It was amazing. It was an amazing experience, and I speak about it all the time. It's incredible.
Dr. Scott Steele: Well, amen to that. And I can tell you, from getting to work with these experts on a daily basis, it's not only a learning journey for myself, but I echo everything that you say. So, what stood out to you most while you were a patient at the Cleveland Clinic, Danielle?
Danielle Gulden: I think the total approach to patient care. You're in there for your physical health. I had my surgery. I had a new stoma. I was wearing an ostomy bag. My colon was gone. And we're there to heal, to have our surgery and to heal, but also it was really important to me to have all of the staff, all of my medical team, just listening to everything I had to say, all of my questions answered. But, it was super important to me to not have just the physical care, but for them to really focus in on my emotional and mental health as well. And I really truly believe that that helped me on my healing journey much quicker than maybe if I didn't have the caring people who were making sure that I was mentally taking all of this in, and I was super appreciative of that.
Dr. Scott Steele: So let's go back a little bit to what we talked with Keagan about a little bit. And so how did you learn about the UOAA?
Danielle Gulden: I actually learned about it in the hospital, from my WOCNs. And I think that was a big part when I say about my emotional and mental health. They picked up on the fact that patients need support after they leave the hospital, and after their postop care, and I think that's super important for a patient who's learning we're not alone. There are other people like us out there, and to have organizations like United Ostomy Association, it's incredibly important.
Dr. Scott Steele: So Keagan, let's sling it back to you and just if I'm a patient out there listening with an ostomy, why should I join the UOAA in your opinion? What are your thoughts there?
Keagan Lynnggard: I think it's just because the organization offers such a variety of resources, whether it be education, advocacy, or support groups. It really is a place that meets an individual wherever they're at in their ostomy journey. So whether they just had surgery, or it's been years, UOAA really provides so many services that will support an individual really within any area that they're reaching out for, that type of connection or education.
Dr. Scott Steele: And Danielle, I would be amiss not to ask you, just give me a little bit on "Double Baggin' It." What's that all about?
Danielle Gulden: My best friend, who has Crohn's Disease, and also has a permanent ileostomy and short bowel syndrome, we met at our local support group in Columbus, Ohio, and it was really awesome to meet somebody around my age and somebody who really shared the same ridiculous sense of humor as I do. And as we became friends, it became clear to us that there's not a lot of people out there who embrace this journey, and we wanted to help kind of take down the barriers and let people find their voice and find the joy in life, and we do so by raising awareness and advocating for those with IBD and those who have ostomies. And that's kind of our silly way of just bringing ostomy life everywhere we go.
Actually, we participate in the Ostomy 5K every year. We get our T-shirts. And we're not runners, but we do like to walk. So, we take our advocacy to the Columbus Zoo every year and one of our ways of raising awareness is we do something we like to call ostomy bombing. And by that, we take an unused ostomy bag and we usually write like a little inspirational message, and we'll stick it up on a penguin statue at the zoo, or a poster. Jack Hanna wore an ostomy for a while, for a few seconds, while we did some of our awareness. And we like to take pictures with it, and we post it on our Instagram, our TikTok, Facebook, Twitter, all of the social media platforms.
And the great part about that is we can share our awareness online, but also it's really great because we've had people come up to us and they're like, "What is that? What are you doing?" Little kids ask. They tell their parents. And it's great because we can then explain we have ostomies, and we explain in a family friendly way why we have them, what they've done for our lives, and just to take down that stigma and to raise awareness. Because, there's so many people, if you asked, for us we know, but IBD we're like, "Oh, do you know anyone who has Crohn's or colitis?" And they always know someone. And then sure enough, they're like, "Oh, my grandma had an ostomy," or "My neighbor had an ostomy," or "My friend who was seven years old, they had an ostomy," or "They have an ostomy." And so it's amazing how many people just don't talk about it and so we're there to help spread the word, and to share our stories and our journeys and maybe help other people find their voices, or just to let other people know they're not alone.
Dr. Scott Steele: That's absolutely great. And so now it's time to get to know our guests just a little bit better as we go into our quick hitters, and Keagan we'll start with you. What's your favorite food?
Keagan Lynnggard: This is a tough one for me, mostly because after having ostomy surgery it really gave me my love of food back to me. And if I had to choose one thing though, it would be sour candy. I have the biggest sweet tooth, and that is my weakness.
Dr. Scott Steele: Fantastic. Danielle?
Danielle Gulden: Oh, it's cheese. Cheese all day, every day. And funny thing about that is every time I wake up from a colonoscopy, that's the first thing I ask is "When can I eat cheese?" Every time.
Dr. Scott Steele: Fantastic. And Danielle, we'll keep it here with you. What's your favorite sport to watch and/or play?
Danielle Gulden: So, favorite sport to watch on TV, or actually in-person, is baseball. Favorite sport to watch on TV is OSU Buckeyes. And I don't really play any sports, but I really enjoy hiking.
Dr. Scott Steele: Keagan?
Keagan Lynnggard: I do actually engage in a lot of more, I guess, high-intensity sports, like wakeboarding, snowboarding. What I love to watch on TV would definitely be hockey.
Dr. Scott Steele: Good. I think that might be our first hockey one here on Butts & Guts. And so continuing on, Keagan, for you. What is your favorite vacation destination that you've been to?
Keagan Lynnggard: My favorite vacation destination; definitely haven't been doing much vacationing as of late, but I would love to get back to Hawaii, more specifically, the island of Kauai. It's one of my favorite places.
Dr. Scott Steele: Awesome. And Danielle?
Danielle Gulden: I have a top two, and I can never decide which one's better, and that's Savannah, Georgia, and New Orleans.
Dr. Scott Steele: Fantastic. Fantastic. So Danielle, what are some final takeaways that you'd like to share with our listeners, and especially those who are ostomy patients?
Danielle Gulden: Yeah, absolutely. I'm often asked this question, and I usually have a top three. My first one is don't compare your journey to others. We all have unique health journeys, unique health surgical journeys, and healing. It's all different. We all heal at a different pace. So, I always stress don't compare your journeys to others, and especially if you're going to go looking around on social media. I would say first start off with a reputable source, like the UOAA. So, if you go to ostomy.org, you can find all kinds of great and helpful guides, tips, tricks, everything that you need as a new ostomy patient or even a veteran ostomy patient. Start there.
My second is very simple. Accept help after surgery. That is something that I did not listen to my own advice, and because I felt so much better after my ostomy surgery, I wanted to do everything and I wanted to do it quickly because I could. And that wasn't the greatest idea. And so I would say accept all the help from your family and friends because they want to help you, and it's going to help you heal faster and better.
And my last takeaway is to find your people. Find your support groups. If it's your family and friends, awesome. But, I would also suggest looking for a support group. You may not think that you need a support group, but it's really helpful to meet people who are like you. You're not alone on this journey. There's so many of us out there, and again, you can hit the UOAA website and find a list of support groups. There's a lot that are still virtual. I run the one in Columbus, Ohio, and we actually have had people from New Zealand come to our support group and learn from others. And the other thing I want to say, we didn't touch on this, but UOAA has amazing conferences, whether those are virtual or in-person, and we have our national conference for the first time in several years taking place next summer in Texas.
And I will say, the first time I went to one of those was back in 2015. I was very independent and I didn't think, I'm like, "Oh, this is great to be here." But, it was overwhelmingly joyful to learn from others, and to meet around 500 other people who had similar stories as I did. And I had no idea it was going to be so impactful, and I remember going up to my hotel room at night and calling my husband crying really hard, and I'm not a crier, and I just was absolutely overwhelmed with how much I got from the day and how much I was going to get from that whole week. And so I think it's really important to find your people, support groups, conferences, any way that you can get that support. It's amazing.
Dr. Scott Steele: That's great. And Keagan, for you? What are your final takeaways for our listeners?
Keagan Lynnggard: I really have to just echo so much of what Danielle mentioned. Really, being patient with yourself and within every step of the journey, whether that's the physical healing or emotional healing following ostomy surgery. This surgery often feels very isolating and the illnesses surrounding this type of surgery can also feel very isolating. But really recognizing that you are not alone and there are so many supportive resources available to meet you where you're at and help you along that journey, no matter what stage you're in. And ultimately, that this is a lifesaving surgery, and it's never something to be ashamed of or embarrassed by, because it really does offer a new opportunity.
Dr. Scott Steele: Well fantastic points by the both of you. And so for more information about ostomy care at the Cleveland Clinic, visit our Wound, Ostomy, Incontinence, that WOC, Nursing Department website at clevelandclinic.org/WOC. That's clevelandclinic.org/WOC. To learn more about United Ostomy Associations of America, visit ostomy.org. Again, that's ostomy.org. Ladies, thanks so much for joining us on Butts and Guts.
Danielle Gulden: Thank you so much.
Keagan Lynnggard: Thank you.
Dr. Scott Steele: That wraps things up here at Cleveland Clinic. Until next time, thanks for listening to Butts & Guts.
Butts & Guts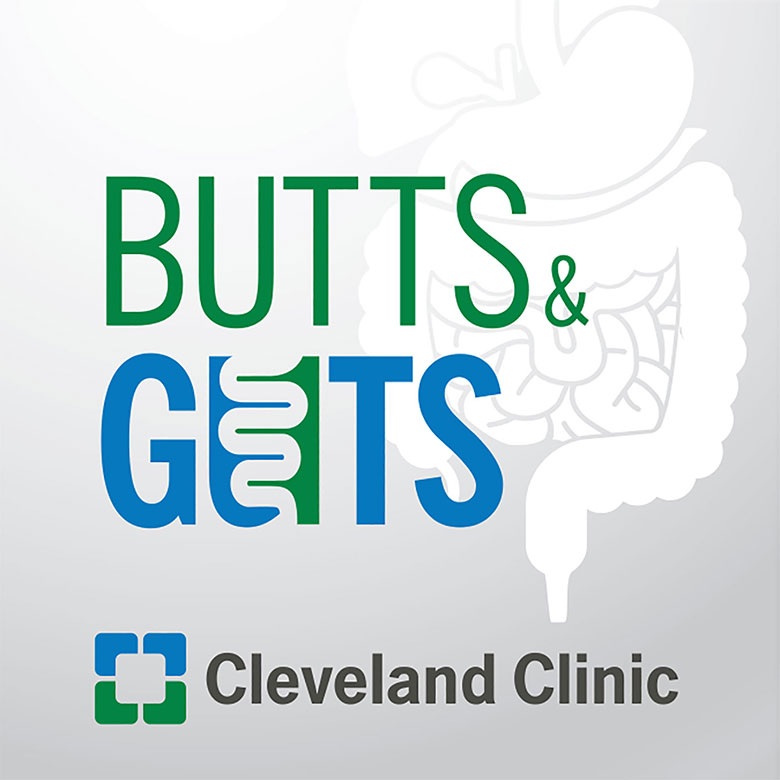 A Cleveland Clinic podcast exploring your digestive and surgical health from end to end. You'll learn how to have the best digestive health possible from your gall bladder to your liver and more from our host, Colorectal Surgery Chairman Scott Steele, MD.
Subscribe: