Overview
Overview
The Wound, Ostomy and Continence (WOC) nursing staff cares for patients with:
Colostomies.
Conventional and continent ileostomies.
Conventional and continent urostomies.
Fistulae.
Each day at Cleveland Clinic's main campus, our WOC nurses care for 50 to 60 people with ostomies and fistulae. Each year, they provide counseling during more than 2,700 outpatient visits. The department had 18,000 visits last year, with close to 15,000 inpatient and over 3000 outpatients. They care for children, adolescents and adults. WOC nurses are devoted specifically to helping you overcome any initial anxiety or insecurity you may feel.
The team is consistently recognized throughout our organization for nursing, excellence, winning many team and individual awards, including the 2019 Nursing Team Excellence Award.
Purpose statement
The WOC nursing department of the Cleveland Clinic is committed to providing compassionate, evidence-based expert care combined with specialized education to our patients and their families. As a consultant, educator and patient advocate, the WOC nurse works in conjunction with other multi-disciplinary teams to ensure positive outcomes and improve our patient's quality of life.
Values
Communication: The art of exchanging ideas and information in an open and respectful way in order to create a shared understanding.
Respect: Recognizing, appreciating and valuing the unique talents, ideas, and beliefs of each individual.
Compassion: Empathizing, listening and encouraging others during times of need.
Commitment: Persistence with a purpose.
Teamwork: Working collaboratively, using each individual's strengths to achieve a common goal.
Patience: The ability to allow the individual to achieve a goal at their own pace, in their own time.
History
In 1958, Rupert B. Turnbull, Jr., MD, a pioneer in colorectal surgery at Cleveland Clinic learned that one of his former ileostomy patients, Norma Gill, was assisting stoma patients in her hometown of Akron, Ohio. He offered her a position as the world's first full-time enterostomal therapist and coined the term "enterostomal therapy".
Insurance information
Some medical insurers cover WOC nursing services. Check with your insurer to find out about your specific coverage.
A fee schedule is available through Cleveland Clinic by calling 216.444.9286.
Ostomy Information
Ostomy Information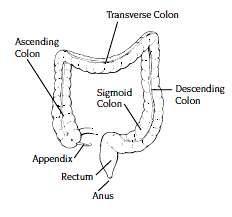 Different types of ostomies
Ostomy: The term "Ostomy" or "stoma" comes from the Greek word meaning "mouth" or "opening." An ostomy or stoma is a surgically created opening that allows waste to leave the body. Output through the stoma cannot be controlled, so a pouch needs to be worn at all times.
Ileostomy: a stoma made in the last portion of the small bowel, or ileum.
Colostomy: a stoma made from the large intestine, or colon.
Urostomy: a stoma to allow urine to bypass the bladder and urethra, usually made from a portion of the intestine. A urostomy may be made from a portion of the small bowel and then be called an "ileal conduit." When made from a portion of the large bowel, the urostomy may be called a "colon conduit."
Wearing a pouch
The basic piece of equipment is a pouch (made of odor-resistant plastic or vinyl) that collects the semi liquid waste. The pouches attach to your body with adhesive skin barriers that are custom fitted by your WOC nurse and do not irritate your skin. A closure at the bottom of the pouch allows you to empty it without removing it from your body
You should find it reassuring that the pouch will not be conspicuous. It is small and stays flat, so you do not have to wear baggy clothes.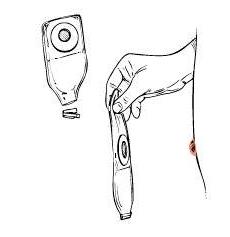 Opaque pouches and fabric pouch covers keep the waste from being visible when you are undressed. The use of a fabric pouch cover also makes wearing the pouch more comfortable by reducing heat build-up between the plastic pouch and your skin. Offensive odor does not have to be a worry either. Modern pouches are made of materials that confine odor to the inside of the pouch. The only time you should notice any odor is the time when you change or empty your pouch. Deodorants placed in the pouch, certain medications, and attention to food intake can control these odors.
On the first days after surgery, the WOC nurse will change your pouch for you. After a few days, you will begin to participate actively in your ileostomy care. You will start learning how to change the pouch by observing the WOC nurse.
The WOC nurse's support continues after you leave the hospital. You will see your WOC nurse when you see your surgeon at four to six weeks, six months, and one year after you leave the hospital.
Living a Full Life with a Stoma
Living a Full Life with a Stoma
Each year about 200,000 people in the United States have a ostomy surgery - people of all ages (even newborn babies), from all walks of life. There are literally millions of healthy, active people who continue to enjoy full lives 10, 20, even 40 years after their surgery.
Wearing a pouch (ostomy collecting device) is one of the biggest changes you will face after surgery. It takes some getting used to, but it is not as difficult as you might imagine. With the help of a WOC nurse and some practice, you will regain control over your life and will be able to return to most activities that you did before you were sick.
Changing a pouch
The pouch should be changed in the bathroom. This is a procedure for managing body waste, and the bathroom provides the proper environment for this.
It is not necessary to rinse the pouch every time you empty it, but you may rinse it as often as you wish. For aesthetic reasons, some people with ileostomies like to rinse the pouch first thing in the morning and before going to bed.
The pouch should be changed about every three to seven days. After surgery, the WOC nurse will teach you how to do this using the equipment that has been selected to fit your needs. Step-by-step instructions will be enclosed with your discharge folder.
Returning to daily activities
Traveling
With a little planning, you can enjoy traveling as much as you like and where you like. Take plenty of supplies and medications along - double what you think you might need. Do not pack these supplies in luggage that you are going to check through. Carry them with you. If you cannot pack all the supplies you need for an extended trip, find out ahead of time where you can purchase them. You can get a list of equipment dealers from most manufacturers.
Physical activity
You will be able to resume physical activity gradually after surgery. The only limits you may have to place on yourself are on very heavy lifting and contact sports, such as football, wrestling, or karate where you could receive a direct blow to your abdomen. Heavy lifting, especially in the first three months or so after surgery, could cause a hernia. But after you recover, you should have no problems lifting and holding lighter weights, like small children or bags of groceries. Talk to your doctor about how much you can lift and when.
Keeping your pouch on securely for sports is easy to do. For active sports involving running or jumping, a sport brief or close-fitting underpants will hold your pouch snugly against your body. For times when you will get wet, either from perspiring heavily from exercise, the sauna, or from being in a pool or hot tub, you can temporarily use water-proof tape to hold the edges of the pouch to your skin. Your WOC nurse can show you how to do this.
Hygiene & skincare
You can bathe or shower with your pouch on. As a matter of fact, you will be doing that most of the time, since you should remove your pouch only every three to five days. It is also OK to bathe or shower with the equipment off. Be aware that your stoma may function while your pouch is off, so plan a bath or shower before meals or first thing in the morning before eating or drinking.
Keeping the skin around your stoma clean is an important part of your ileostomy care. The waste that comes through your stoma contains digestive enzymes that can be very irritating when they contact your skin. If your skin does become irritated, your skin barrier will not stick as well, forcing you to change the pouch more often and permitting more irritation. When you wash around the stoma, be gentle. Use a clean, soft cloth and a small amount of non-oily soap. Do not be concerned if you see a little blood. Some bleeding is normal because the stoma has such a rich blood supply. Rinse and dry the skin well because soap or bath oil residue can keep the skin barrier from sticking. Use a hair dryer set on cool or use an electric fan as gentle ways to dry your skin.
Diet
During the first six weeks after surgery, you need to eat soft foods low in fiber to give your intestines a rest. A dietitian will give you detailed nutritional guidelines you can take home in your discharge folder.
Except for the first six weeks post surgery, you can eat almost any food you want. As always, your meals should include a sensible amount of food from the four groups every day - dairy products, meat, and other protein sources, fruits and vegetables, breads and cereals. Drink plenty of liquids. You must chew all food thoroughly.
Take care to maintain your normal weight because excessive weight gain can affect the fit and wearing time of your pouch. If you remain underweight after you resume a normal diet, you may need calorie and protein supplements. Be sure to consult your dietitian and doctor about it.
Intimacy
As you recover from your surgery and begin to resume or develop an intimate relationship, give yourself and your partner time. Try to resume or begin your sexual activity in a gradual, non-pressured way. You might try emptying the pouch beforehand. You and your partner may need to make some minor adjustments in positioning to avoid too much friction on your pouch, but contact during lovemaking cannot hurt your stoma.
General patient concerns
Should I get a note from my doctor so I do not have to wear my seatbelt in the car?
No. A seatbelt can be adjusted to accommodate the stoma and the pouch. Your safety far outweighs the minor inconvenience of a seatbelt.
Will medications be as effective with an ileostomy?
Medications for the ileostomate should be prescribed in liquid or tablet form. Enteric-coated pills often pass through the body unabsorbed. Discuss this with your physician and pharmacist.
What if the pouch leaks and I am away from home?
ALWAYS carry a spare set of supplies in case a leak occurs.
What if water gets inside the stoma?
This will not happen. The wave-like motions of the bowel (peristalsis) move the bowel content in one direction – out of the body. Water would not be harmful, though, if it did get inside the stoma.
Will the stoma hurt when it is touched?
It will not hurt when it is touched. You will feel pressure, but not pain. For this reason, the stoma must be protected from contact injury like blows or chronic rubbing or pressure. There are no pain nerve endings in the stoma.
Why is the stoma red?
It is red because this is the color of the inner lining of the digestive system. When the stoma is surgically constructed, the ileum is folded back on itself to form a type of cuff.
What do I do about odor while I use a public restroom or the bathroom at a friend's home?
Do not worry about it. That is what bathrooms are for. If you are concerned about odor, you can carry a pocket-sized room deodorizer spray. Flushing of the toilet is usually adequate.
Supplies information
Almost everyone with an ileostomy can be at least partially reimbursed by medical insurance. Have your doctor write a prescription for your supplies and have it renewed every year. Most insurance companies, Medicare, and other agencies require this evidence of your need for the supplies. Keep good records and save all your statements and receipts so you will have good tax records or evidence to follow up claims.
Because ileostomy supplies are considered prostheses, just like artificial limbs or eyeglasses, they are deductible medical expenses on income tax returns. Check yearly tax codes for specific guidelines. Be sure to keep careful, complete records of your medical expenses for a year so that you will know whether you can deduct them.
Ostomy supplies are available in surgical supply houses. Very few drug stores carry these specialty items. Your WOC nurse should give you information about local and mail-order sources of supply when you are discharged from the hospital.
Contact Us
Contact Us
Wound, Ostomy and Continence (WOC) Nursing
WOC Nursing Department
9500 Euclid Ave, M2-105
Cleveland, Ohio 44195
Department Phone: 216.444.6677
Appointment Desk: 216.445.9552
Hours: Monday - Friday, 7 a.m. - 4 p.m. | Saturday & Sunday, 7 a.m. - 3 p.m.
Our Team
Our Team
Wound, ostomy and continence (WOC) nurses
| | | |
| --- | --- | --- |
| Caryn Ascherman, RN, CWOCN | Margaret Bezoski, BSN, RN, CWOCN | Susan Booth, BSN, RN, RVT, CWOCN |
| Terri Cobb, BSN, RN, CWOCN | Judy Landis Erdman, BSN, RN, CWOCN | Jeanette Gatan, RN, BSN, MSN, MSRN, CWOCN |
| Brittany Gesing, BSN, RN, CWOCN | Janelle Holtz, BSN, RN, CWOCN | Mike Klements, BSN, RN, CWOCN, WCC |
| Jessica Lawson, BSN, RN, CWOCN | Angela Matus, BSN, RN, CWOCN | Megan Moscollic, BSN, RN (CWOCN in progress) |
| Karen Obrien, BSN, RN, CWOCN | Jeanine Osby, BSN, RN, CWOCN | Chelsea Palumbo, BSN, RN, CWOCN |
| Colleen Potts, BSN, RN, CWOCN | Chizu Sakai-Imoto, BSN, RN, CWOCN | Adam Shaw, BSN, RN, CWOCN |
| Amy Simmons, MA, RN-BC, BSN, CWOCN | Brigid Szlempa, MSN, RN, CWOCN | |
Clinical technician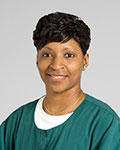 Angeanette Roberson, CT
Resources
Resources
Glossary
Adhesive remover - Used to gently remove pouches from the skin, they dissolve and remove adhesive residues from the skin. Skin must be washed thoroughly after using adhesive removers to prevent skin irritation. These do not contain alcohol.
Barrier Ring - A donut-shaped skin barrier that is used as caulking and to fill in peristomal dips and creases. See also: Flat Adapt™ ring, Brava™ Ring, Eakin® Seal.
Brava™ Ring or Brava™ Moldable Ring - A barrier ring made by Coloplast that is used as caulking and to fill in peristomal dips and creases.
Brown jug drainage - (see Brown jug/blue tubing drainage)
Brown jug/blue tubing drainage - A gravity drainage system pieced together using respiratory tubing, a 24-hour urine collection jug, tape, rubber bands, and hollihesive skin barrier; used when a patient has high-volume and thick ostomy output.
Clip-Closure - A drainable ostomy pouch that requires a separate plastic clamp ("clip") to close the pouch. When the plastic clip from the manufacturer is not available, a binder clip is often used to clamp the pouch shut.
Closed-end pouch - Used for colostomies that function 1-2 times in 24 hours. Following a bowel movement, the pouch is unsnapped from the wafer, the waste is emptied into the toilet, and the pouch is thrown away. A fresh pouch is then attached to the flange; Generally not used while in the hospital.
Colostomate - A somewhat antiquated term referring to a person with a colostomy; WOCNs prefer to say "a person with a stoma".
Colostomy - A stoma made from the large intestine or colon.
Continent stoma (continent ostomy) - A urostomy or ileostomy that is managed using a catheter to drain effluent; the person does not need to wear an external pouch (also see Indiana pouch, Kock pouch).
Convexity - Term used to describe a wafer that has a raised, rather than flat, adhesive surface; convexity may be soft or firm and comes in a variety of depths. Convexity is used to provide support, cause a stoma to protrude, or fill in saucering around a stoma.
Drainable pouch - Used for ileostomies and colostomies, bottom of pouch is opened for emptying. A drainable pouch is closed with either a clip or an interlocking mechanism.
Eakin® Seal, Eakin® Cohesive Seal - A barrier ring made by Convatec that is used as caulking and to fill in peristomal dips and creases.
Effluent - Urine, stool, or other bodily fluid that comes from a stoma, fistula, draining wound or drain.
ET - Stands for "Enterostomal Therapist," which is an older term used to describe the people who were the first stoma therapists. These original ETs were not necessarily RNs (also see "WOCN, WOC nurse).
ET/WOCN - "Enterostomal Therapist/Wound Ostomy Continence Nurse." See also ET and WOCN.
Flange - The portion of a two-piece pouching system that adheres to the skin. The pouch attaches to the flange. Flange also refers to the plastic rings found on the wafer and the pouch of a two-piece system that allows the pouch to be attached to the wafer.
Flat Adapt™ ring - A barrier ring made by Hollister that is used as caulking and to fill in peristomal dips and creases.
Flat pouching system - The adhesive side of the wafer is level or flat as opposed to a convex pouching system; see also "convexity".
High-volume pouch - A pouch with a spigot ending that can be attached to a gravity drainage bag; used when patients have high volume, liquid output from an ileostomy or colostomy.
Ileal conduit - A urinary stoma made using a small length of ileum.
Ileostomate - A somewhat antiquated term referring to a person with an ileostomy; WOCNs prefer to say "a person with an ileostomy".
Ileostomy- A stoma made from a portion of the ileum of the small intestine.
Indiana pouch - A type of continent urinary diversion. Using a piece of intestine, an internal reservoir is formed. The outlet is formed in such a way as to be continent. A stoma, usually found in the umbilicus, is periodically catheterized to allow the urine to be emptied from the reservoir.
Irrigation - Daily procedure similar to an enema, used by some persons with colostomies to regulate bowel movements; special irrigation sets are made for this procedure.
Jejunostomy - A stoma made from the jejunum of the small intestine.
Kock pouch - Developed by Nils Kock, a continent internal reservoir is formed from small intestine. The flush external stoma is catheterized several times a day to empty the reservoir's contents. It is also called a K-pouch.
Lavage - A procedure performed by the ET/WOC nurse or LIP in which normal saline is instilled into a an ileostomy to break up a food bolus obstruction.
Measuring guide - A paper tool with precut circles of various sizes used to determine stoma size.
Mucocutaneous junction - The area where the stoma tissue (mucosa) meets the skin; in surgery this area is sutured together and heals to be continuous.
Mucocutaneous separation - A gap between the stoma and skin.
One-piece pouch - The adhesive wafer and the plastic pouch are integrated together.
Ostomate - An antiquated term referring to a person with an ostomy; WOCNs prefer to say "a person with an ostomy".
Paste - A caulking material that comes in a tube or strip; a thin layer is placed around the pouch aperture or in dips and creases to help obtain/maintain a good seal (see also: Stoma Paste, Strip Paste).
Peristomal - All around or surrounding the stoma. Peristomal skin is the area of skin around the stoma.
Powder - A pectin- or karaya-based powder used to provide a protective barrier on open skin (also called Stoma powder).
Rod - A small plastic device placed during surgery that is temporarily used to support a stoma above the skin.
Skin barrier - A material that protects the skin from the stoma output; usually a hydrocolloid-based product. Skin barriers come in sheets, strips, rings, or is applied directly to the back of a pouching system.
Stents - Small plastic tubes that are inserted into the ureters and extend out of the ileal conduit; they maintain ureter patency following surgery and usually stay in place 3-4 weeks following surgery.
Stoma - An artificially made opening in the body, from the Greek word meaning "mouth" or "opening".
Stoma foley - A catheter that is placed into the ostomy by the LIP or ET/WOC nurse to help maintain patency.
Stoma intubation - A catheter is placed into the stoma.
Stoma paste - A caulking material that comes in a tube or strip; a thin layer is placed around the pouch aperture or in dips and creases to help obtain/maintain a good seal (see also: Paste, Strip Paste).
Stoma powder - A pectin- or karaya-based powder used to provide a protective barrier on open skin (also called Powder).
Strip paste - A thin bar-shaped skin barrier that is used for caulking and filling in peristomal dips and creases (see also: paste, stoma paste).
Two-piece pouch - A type of pouching system in which the flange and pouch are separate. The flange adheres to the skin and has a rim or lip to which the pouch is attached.
Urostomy - A stoma made to allow urine to bypass the bladder and urethra, usually made from a portion of intestine, usually the ileum; see "ileal conduit".
Urostomy pouch - Made specifically for urine collection, this pouch has an anti-reflux mechanism that prevents urine from collecting around the stoma.
Wafer - The portion of the pouching system that adheres to the skin. In a one-piece system, the wafer is permanently attached to the pouch; with a two-piece system, the pouch attaches to the flange of the wafer.
WOC RN, WOC Nurse - Stands for wound, ostomy, continence nurse; the preferred term for the RNs who are educated in these three areas and care for patients with ostomies (see also ET).
Online resources
Tanna Charbonneau shares her own experience in a personal blog.
BCAN is the only national advocacy organization devoted to advancing bladder cancer research and supporting those impacted by the disease.
A website dedicated to helping people with ostomies live their lives to the fullest.
The Crohn's and Colitis Foundation of America (CCFA) is a non-profit, volunteer-driven organization dedicated to finding the cures for Crohn's Disease and ulcerative colitis.
The United Ostomy Associations of America, Inc. (UOAA) is a national network for bowel and urinary diversion support groups in the United States.
Founded in 1968, the Wound, Ostomy and Continence Nurses Society (WOCN) is a professional, international nursing society of more than 4,900 healthcare professionals who are experts in the care of patients with wound, ostomy and incontinence.
The Great Comebacks® Program began in 1984 under the leadership of Rolf Benirschke, with support from ConvaTec. It was designed to raise awareness of quality of life issues for people living with Crohn's disease, ulcerative colitis, colorectal cancer or other diseases that can lead to ostomy surgery.
Connect with other young ostomates ages 0 to 25.
Download information pamphlets
Health information links
J-pouch Treatment Guide
This guide aids patients in understanding how a J-Pouch is created, addresses who may be a candidate for a J-Pouch, and identifies the benefits of the procedure.
Call 866.396.0850 to schedule an appointment
For Medical Professionals
For Medical Professionals
Consultations and referring physicians
For outpatient appointments:
Colorectal surgery: 216.444.5404.
Toll-free: 800.223.2273, ext. 45404.
To refer a patient:
Our referring physician hotline is available 24 hours a day. Call 855.REFER.123 or 855.733.3712.
For hospital consultations:
Ask your physician to place a WOC consult.
Become a WOC nurse
Cleveland Clinic's R.B. Turnbull, Jr., MD School of Wound, Ostomy, and Continence Nursing (WOC), was established as the first WOC school in the world nearly 50 years ago.
WOC nurses' expertise makes them valuable not only in the hospital; but also in outpatient clinics, private practice, home care, extended care facilities and nursing education programs. They are in demand in colorectal surgery, urology, pediatrics, oncology and rehabilitation departments.