Overview
Overview
Welcome!
Thank you for your interest in the Pediatric Hematology Oncology & Blood and Marrow Transplantation (BMT) Fellowship at Cleveland Clinic Children's. Established in 2004 and accredited by the Accreditation Council of Graduate Medical Education (ACGME), our three-year fellowship program provides an outstanding opportunity for future pediatric hematologist-oncologists to learn to diagnose and treat a broad range of common and rare blood disorders and cancer. Starting July 2021, our program now accepts 2 fellows per year. Fellows will benefit from the knowledge and mentorship of our robust faculty consisting of 15 members with diverse backgrounds and interests. The care of children with cancer and blood disease is truly a team effort, and our fellows will also learn from close work with colleagues from other medical and surgical disciplines, as well as nurse-practitioners, social work, nursing and many other members of the team. Our goal is to train future leaders in the field of pediatric hematology/oncology and BMT.
This video was taken before the COVID-19 pandemic. We now follow protocols (including social distancing and masking) to protect our patients and caregivers.
Located at Cleveland Clinic main campus, the Pediatric Hematology-Oncology & BMT Department plays a significant role in promoting the outstanding recognition of this world-renowned tertiary referral center. Cleveland Clinic Children's is a national leader in clinical care, as recognized by U.S. News & World Report's "Best Children's Hospitals." Our mission is to provide better care of the sick, investigation into their problems, and further education of those who serve.
First year of fellowship training will be devoted to forming strong clinical competencies in pediatric hematology, oncology and BMT. Each fellow will have seven inpatient modules (five in general hematology and oncology, and two in BMT), and a variety of outpatient rotations during their PGY-4 year. With support of the faculty, the fellow will become the primary care provider for all newly-diagnosed patients in order to be able to establish their own continuity clinic patient base. The fellows will work closely with the pediatric residents during day to day patient care in a supervisory and teaching role, to learn to be the leader of the multidisciplinary team.
During the second half of the first year the fellows will also be expected to attend the clinical research and quality assurance/patient safety meetings, and will work with the Director of Research in the Pediatric Institute, to plan for an individualized approach to research and scholarship. The second year of training will include a very comprehensive Introduction to Clinical Research course at Case Western Reserve University, where the fellows will be made familiar with fundamentals of clinical study design, epidemiology, concepts of translational research, as well as core basics of statistical analysis. With the guidance of the Scholarship Oversight Committee the fellows spend the majority of Year 2 conducting research. The clinical competencies will continue to be enhanced through taking care of the patients in the outpatient Continuity Clinic.
During the third year of training, fellows will spend a minimum of one module as a junior attending in the inpatient service. Continuity clinic will also continue throughout the third year. The remainder of the time will be devoted to research, leadership development and preparing for the next stage in the fellow's career. Fellows are expected to present results of their research during the Pediatric Institute Research Day.
The learning experience is further strengthened with the recurring didactic lectures and webinars, board question as well as standard of care protocol reviews moderated by the program faculty members. The fellows will also learn to perform all diagnostic and therapeutic procedures on their patients throughout the fellowship training.
There is no career more rewarding than pediatric hematology/oncology. We are privileged to help children and their families through an extraordinarily difficult journey, and to provide cutting-edge scientifically-based care delivered with compassion and kindness. To continue to do so, we must take care of one another and thoughtfully train the next generation of physicians who will pass this legacy on in the future. We are excited to offer this wonderful opportunity for training in pediatric hematology/oncology and hematopoietic stem cell transplantation at Cleveland Clinic Children's.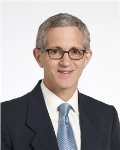 Eric Kodish, MD
Program Director, Pediatric Hematology Oncology and Blood and Bone Marrow Transplantation
Staff Physician, Pediatric Hematology Oncology and Blood and Bone Marrow Transplantation
Professor of Pediatrics, Bioethics and Oncology Case Western Reserve University School of Medicine and Cleveland Clinic Lerner College of Medicine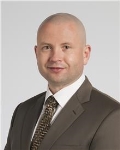 Ilia Buhtoiarov, MD
Associate Program Director, Pediatric Hematology Oncology and Blood and Bone Marrow Transplantation
Associate Staff Physician, Pediatric Hematology Oncology and Blood and Bone Marrow Transplantation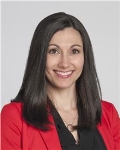 Stacy Zahler, DO
Associate Program Director, Pediatric Hematology Oncology and Blood and Bone Marrow Transplantation
Staff Physician, Pediatric Hematology Oncology and Blood and Bone Marrow Transplantation
Staff
Staff
In addition to our physician staff, our care team includes a compassionate and dedicated group of nurses and nurse practitioners, pharmacists, social workers, Child Life Specialists and many others. We work together to provide a holistic approach to the care of each patient.
Application Process
Application Process
Applications for the 2022-2023 academic year will be accepted through ERAS beginning July 2021. This year and moving forward, our program will accept 2 fellows per year. Though graduates of the Accreditation Council of Graduate Medical Education (ACMGE) approved pediatric residency programs in the United States are preferred, exceptions can be considered on an individual basis.

Any questions? Please contact Katie Hill, our program coordinator, at [email protected].
Benefits & Resources
Benefits & Resources
Vacation
15 vacation days per year
5 interview days in PGY5 and 6
Conference Attendance
Travel and logistical support is provided to the fellow when presenting at a regional or national meeting.
Insurance
Health insurance is provided. See GME for coverage and costs.
Benefits
Further information regarding benefits can be found at the GME homepage.
Additional Benefits
Free access to Cleveland Clinic Fitness Facilities (state-of-the art cardio and weight machines, Olympic sized swimming pool, basketball courts, fitness classes).
Yearly on-site Pediatric Board Review course provided at a discounted rate during your PGY4 year.
Moonlighting opportunities during PGY5 and 6.
Greater Circle Living - $5,000 forgivable loan grant.
Free iPhone through training
Curriculum
Curriculum
Didactic Education & Resources
We have a very active didactic program.
Weekly Fellows Lectures, where faculty and fellows present topics that cover all of the American Board of Pediatrics Pediatric Hematology Oncology core curriculum and protocols
Weekly Tumor Board
NeuroOncology and general oncology core conference
A monthly Journal club where the fellows work with an assigned faculty member to choose an article, present it and facilitate the discussion of the results, followed by formal evaluation of the presentation skills and the knowledge in the chosen area
Hematopathology, Coagulation and Blood bank lecture series every week
The opportunity to attend the adult case conferences at the Cleveland Clinic Taussig Cancer Center
Each fellow has his or her own continuity clinic either one day or one-half day per week across all 3 years of the program
Monthly BMT Journal Club
Pediatric Institute Grand Rounds
Pediatric Institute Morbidity and Mortality conference (when applicable)
PGY2 Case Western Reserve University Research Course (1 month)
Pediatric Research Day (May each year)
Monthly standard of care protocol review, moderated by the program faculty member
Monthly review of PHO board prep questions, moderated by the program faculty member
Other Resources for Fellows
Cleveland Clinic, in partnership with Cleveland Clinic Lerner College of Medicine, is a unique community with tremendous resources in career development, education, foundations of research, leadership and personal growth. Fellows gain access to many of these resources:
Leadership and career development seminars through Cleveland Clinic Learning Academy
Quality and Patient Safety curriculum is covered throughout your fellowship, with a QI project completed prior to graduation
Coursework in clinical research fundamentals at the Case Western Reserve University during your PGY5 year
Available research support staff and mentors for consultation, through our research center and in conjunction with the Lerner Research Center
Scholarly project: Under the guidance of faculty mentors, the fellow will complete a scholarly project during fellowship
Longitudinal educational series in ethics, professionalism and research with all pediatric fellows
Through our office of physician recruitment classes in job search, pCV preparation, interviewing skills, and contract negotiations are available yearly
PGY-4

One (1) module orientation
Five (5) modules inpatient service
Two (2) modules on BMT service
Three (3) modules outpatient services including solid and liquid tumor, neuro-oncology, hematology and radiation oncology
One (1) module in laboratory medicine, including hematopathology, blood bank and coagulation
One (1) module research/clinic

PGY-5

One (1) module at CWRU for the clinical research course
Twelve (12) modules research
Begin longitudinal hemophilia rotation

PGY-6

One (1) or Two (2) modules as junior attending inpatient
Remaining modules research/leadership development/career planning
Fellows
Fellows
Current Fellows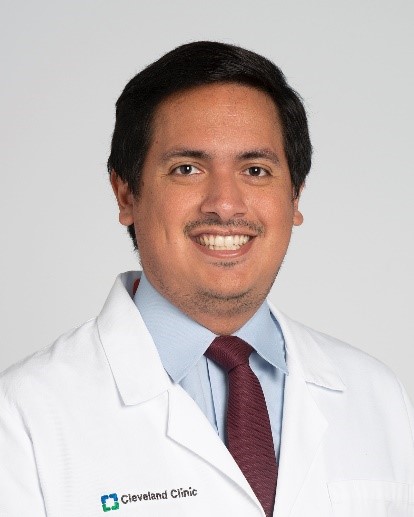 Jaime J. Baldeon Mendoza, MD – PGY4
"I am from Ecuador and completed my training in pediatrics, mostly in primary care in New York. During interview season, I was fascinated about the program and how well balanced it was between the clinical and academic setting. As I fellow, I feel supported by all the staff and am getting the guidance and knowledge needed to provide the best care for our patients. All of this in a humanistic environment where the family and our patients are at the center."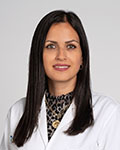 Tala M. Haddadin, MD – PGY4
"My special interest in pediatric hematology-oncology is very much influenced by the type of person I consider myself. My work experience has made me realize that a pediatric hematologist-oncologist needs to possess not only depth and breadth of medical knowledge, but also an art of communication with children and an ability to understand each individual child and adjust to their changing needs, concerns and temperament. I have seen the wonderful staff at Cleveland Clinic Children's dealing with all kinds of oncology cases, offering me a new knowledge and giving me the opportunity to encounter a vast range of clinical complexities, ranging from the most common benign hematology to the most complex syndromes and rare tumors a child can present with. A specialty that matches my passion toward the essence of hope in life. With that being said, I found my place where I can have a balance of research and clinical training that will guide me towards my career goals!"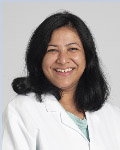 Nikki Agarwal, MD – PGY5
"In my short career in pediatrics, the most challenging and the most rewarding experience was amongst taking care of patients diagnosed with hematological issues and other malignancies. It sparked an interest in me to pursue hematology and oncology. During my rotation at Cleveland Clinic, I realized the professional yet humane approach of everyone here involved in taking care of children diagnosed with cancer. In addition to this, the collaboration between the scientists and the clinicians here gives me an opportunity to learn and participate in 'bench to bedside' and hopefully make a difference in this world. I think Cleveland Clinic is the perfect institute for me to learn the nuances of the trade and provide me with the opportunity to grow, not only as a physician but as an academician and above all, as a human."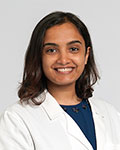 Prarthana Parthasarathy, MD – PGY6
"Applying to the Clinic and having the opportunity to interview was a rewarding experience. I chose Pediatric Hematology-Oncology as my specialty to develop the skills to best empower an already resilient parent-child dyad in the face of adversity. It was apparent from my interview day how everyone at the Clinic were supportive and working in a team to make a difference. It was also exciting to note that as a professional in training, you are encouraged to create your niche with the involvement in scholarly activity and availability of resources to pursue research. As I start my fellowship and move from an essentially primary care setting after residency in New York; I am thrilled to join the family at the Clinic, find my feet and explore the city of Cleveland as I make it my new home."
Recent Graduates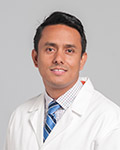 Upendra Mahat, MD – PGY6
FDA Center for Biologic Evaluation and Research (CBER), Office of Tissues and Advanced Therapies (OTAT), Silver Spring, MD

"Training at Cleveland Clinic Children's Pediatric Hematology-Oncology Fellowship Program provided incredibly rewarding years of my medical career. Beside teaching the complex science of childhood cancers and blood disorders, the program invested in me such that I could develop as a compassionate and solid professional. I was able to explore the vast field of hematology and oncology, and develop my individual niche. The program leadership and the faculty are incredibly supportive and passionate about fellow's education. I feel proud to say that I trained with and under these wonderful people. I am sure our program continues to grow and shine amongst the best Pediatric Hematology-Oncology Fellowship Programs in the country."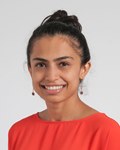 Reema Mathanda, MD
Cooper University Healthcare, Camden, NJ
"I had the opportunity to train under a group that is incredibly passionate about the field. Their dedication to teaching, wellness and overall growth of the fellowship has been exemplary. I could not be more thrilled to graduate with the immense professional and personal growth that I have had in the last three years. I am excited to see the fellowship to continue to grow and shine!"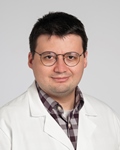 Huseyin Halil Erdemir, MD
Children's National Medical Center, Washington, DC
"The last 3 years of my life were really unforgettable and had a huge impact in my life. I believe this fellowship made me a better human being and a better physician."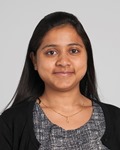 Nabanita Bhunia, MD
Nationwide Children's Hospital, Columbus, OH
"In my time with the Cleveland Clinic, I have had a very positive and promising experience. My mentors are very inspiring and they have always encouraged and supported me. Fellows are given the autonomy to make decisions while at the same time, I can reach out to any of my faculty members at any time. My training has been designed in a way that would benefit me the most and my input is valued. The fellowship program is very flexible and adaptable to individual goals while ensuring adequate training in the core curriculum. The amount of patient exposure I have had has been very good, with well-balanced distribution of hematology and oncology patients. The ancillary staff here is exceptionally good and efficient in their work. As I am acquiring more knowledge academically, I believe the nurses and nurse practitioners have been crucial in helping me get through day to day practical aspects of work. I am hopeful and confident about my future in the field of pediatric hematology and oncology, with the guidance and training at this institute."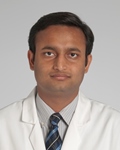 Arun Modi, MD
University of Iowa Stead Family Children's Hospital, Iowa City, IA
"I was drawn to the Cleveland Clinic Children's hospital for my hematology oncology fellowship because of the caregivers. Everyone at Cleveland Clinic is committed to fellow education and excellent patient care. I was given appropriate amount of clinical responsibilities (procedures, determining and administering protocols) and educational opportunities (education conferences, resident and medical student teaching) to balance my time and advance my career without undue stress. With strong residency program and excellent faculty and nursing staff, Cleveland Clinic provided me the very foundation I needed to mature as a clinician and educator. Cleveland is a great place to live with all major sports teams, arts and culture."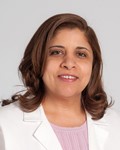 Aml Kelada, MD
Fisher-Titus Medical Center, Norwalk, OH

Stefanie Thomas, MD
UCLA Mattel Children's Hospital, Los Angeles, CA/Cleveland Clinic Children's, Cleveland, OH
"I went to medical school at Northeast Ohio Medical University. During my second year of medical school I had the opportunity to meet a pediatric hematology/oncology physician at Cleveland Clinic Children's. I was privileged enough to shadow within the department through my remaining years of medical school. Because of this experience, Cleveland Clinic Children's was my top choice for pediatric residency. Through my residency, my love for pediatric hematology/oncology was further solidified. When I was given the opportunity to stay at Cleveland Clinic Children's for my fellowship, I jumped at the opportunity. I am very happy with my choice because my attendings, other fellows, nurses, and support staff have become my second family. The education and mentorship through Cleveland Clinic Children's has prepared me well for my current position as an Adolescent and Young Adult Oncology advanced fellow at Children's Hospital Los Angeles and for my future career."
About Cleveland
About Cleveland
Located approximately 2 miles from the Cleveland Clinic campus, downtown Cleveland features a host of cultural and recreational attractions for an ethnically diverse mid-sized city. Many of Cleveland's neighborhoods such as Ohio City, Tremont, Lakewood, and Cedar-Fairmount are overflowing with cultural heritage, as well an eclectic offering of restaurants and nightlife.
Take advantage of all this beautiful city has to offer! Champion sports teams, culture, outdoor adventure, and a food scene that was recently ranked by TIME as #7 on their 20 'Best Food Cities' in America and is home to two James Beard award-winning restaurants. There really is something for everyone here in Cleveland.