Overview
Overview
Thank you for your interest in the Pediatric Infectious Diseases Fellowship at Cleveland Clinic Children's! As evidenced by the ongoing COVID-19 pandemic, pediatric infectious diseases physicians have never been more important, nor have their duties been more diverse. This pandemic has highlighted the vast array of career paths available to a pediatric infectious diseases specialist; everything from clinical care, disaster planning, infection prevention and control, antimicrobial and diagnostic stewardship, immunology, microbial pathogenesis, vaccine development, epidemiology, and public health, public relations and social determinants of health. We need you to join this exciting profession, and we are committed to helping you find your particular niche within it.
The above video was taken before the COVID-19 pandemic. We now follow protocols (including social distancing and masking) to protect our patients and caregivers.
Our 3-year ACGME accredited program provides well-rounded training in both clinical infectious diseases and research. Our goal is to train pediatricians to be outstanding infectious diseases clinicians prepared for a career in clinical infectious diseases, antimicrobial stewardship, infection control, transplantation, or research (with a strong emphasis on academic medicine). The inpatient service is bustling and is supplemented with an outpatient clinic. Cleveland Clinic Children's is the only children's hospital in Northeast Ohio that performs heart, liver, intestinal and multi-visceral transplantation in addition to kidney and bone marrow.
Each fellow's research experience is personalized to meet their individual career goals and interests. Opportunities include clinical projects (including infection prevention/quality improvement), basic science laboratory projects, or both. Research opportunities are available within Cleveland Clinic, the Cleveland Clinic Lerner Research Institute, and other academic institutions throughout Cleveland. We help each fellow identify a mentor to guide their research project and ensure that they gain expert knowledge in their selected area of interest by the end of their fellowship. Our faculty includes microbiologists, and our entire team is experienced and committed to the education of our fellows.
Cleveland is a fun and very affordable city to live in! It features a world class orchestra, international film festivals, a vibrant sports and restaurant scene, a ring of parks that encircle the city with walking/running trails and many other attractions.
We are excited to offer this truly unique opportunity for training in pediatric infectious diseases at Cleveland Clinic Children's.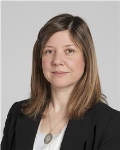 Blanca E. Gonzalez, MD
Pediatric Infectious Diseases Program Director
Diversity & Inclusion
Discover the role diversity and inclusion plays at Cleveland Clinic and at its Graduate Medical Education program, as well as our diversity and inclusion efforts.
Learn more
How to Apply
Benefits & Resources
Benefits & Resources
Vacation
15 vacation days per year.
5 interview days in PGY5 and PGY6.
Conference attendance
Travel and logistical support is provided to the fellow for presentations at a regional or national meetings.
Salary
Please visit the Graduate Medical Education website for more information.
Additional benefits
Medical, dental and vision insurance.
Free on-site Pediatric Board Review course provided during your PGY4 year.
Free iPhone for the duration of the fellowship.
Moonlighting opportunities during PGY5 and PGY6.
Greater Circle Living - $5,000 forgivable loan grant.
Cleveland Clinic discounts (dining, computers, cellphone carriers and more).
Free access to Cleveland Clinic fitness facilities (state-of-the art cardio and weight machines, Olympic-sized swimming pool, basketball courts, fitness classes).
Curriculum
Curriculum
Cleveland Clinic Children's, in partnership with Cleveland Clinic Lerner College of Medicine, is a unique community with tremendous resources in career development, education, foundations of research, leadership and personal growth. Fellows gain access to many of these resources:
Case Western Reserve CRSP 401 Intro to Research Course (one month during PGY5).
Leadership and career development seminars through Cleveland Clinic Learning Academy.
Quality and patient safety curriculum is covered throughout your fellowship, with a QI project completed prior to graduation.
Coursework in clinical research fundamentals at the Case Western Reserve University during your PGY5 year.
Available research support staff and mentors for consultation, through our research center and in conjunction with the Lerner Research Center.
Scholarly project, under the guidance of faculty mentors, the fellow will complete a scholarly project during fellowship.
Longitudinal educational series in ethics, professionalism and research with all pediatric fellows.
Through our office of physician recruitment classes in job search, CV preparation, interviewing skills, and contract negotiations are available yearly.
PGY-4

Six (6) modules inpatient consult service rotations.
One (1) module in microbiology/parasitology laboratory.
Outpatient Clinic: Once per week when not on inpatient service.
Five (5) research modules.
Call is 2 weekends per month when on the inpatient consult service and once a month all other modules.

PGY-5

Three (3) modules of inpatient consult service.
One (1) module adult inpatient transplant service.
Eight (8) modules research including one (1) module at CWRU for the Clinical Research Course.
Call Is one weekend per month (module) when not on inpatient service.

PGY-6

Three (3) modules inpatient consult service.
Nine (9) modules research.
Elective: TB Clinic.
Call is one weekend per module when not on the inpatient service.
Didactic Education & Resources
Didactic Education & Resources
Weekly Pediatric Infectious Diseases sign out: Fellows and faculty sign-out service and discuss management: one of the favorite sessions, and ensures excellent continuity of care of patients.
Weekly Fellows Didactic Session: Faculty and fellows present topics that cover the American Board of Pediatric Infectious Diseases core curriculum.
Weekly Transplant Lecture: Lectures are given by adult and pediatric infectious diseases faculty who are experts in transplant infectious diseases.
Weekly Joint Adult and Pediatric Case Conference: Fellows from both tracks present interesting cases with focused discussions of key concepts or controversies.
Weekly Microbiology Rounds at our State-of the Art Laboratory
Weekly Infectious Diseases Grand Rounds
Monthly Pediatric Citywide Conference: 1st Monday of the month.
Monthly Pediatric Infectious Disease Board Review: 2nd Tuesday of every month.
Monthly Research Conference and Journal Club: 3rd Tuesday of every month.
Pediatric Research Day: Held each May
Yearly Antimicrobial Stewardship Week: Led by our pharmacy specialist, one week a year is dedicated to learning principles and practices of antimicrobial stewardship.
| | | | | | |
| --- | --- | --- | --- | --- | --- |
| | Monday | Tuesday | Wednesday | Thursday | Friday |
| 8-9 a.m. | Pediatric Citywide Conference (Quarterly) | Transplant Lectures | Infectious Disease Grand Rounds | | |
| 1-2 p.m. | Pediatric Infectious Diseases Sign Out | | | | Microbiology Rounds |
| 4:30-5:30 p.m. | | Adult and Pediatric Infectious Diseases Conference | Pediatric Infectious Disease Core Curriculum/Journal Watch/Board Review | | |
Our Team
Our Team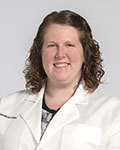 Kaitlyn Rivard, PharmD
Pharmacy
Additional Staff
Nazha Abughali, MD, Pediatric Infectious Diseases
Jessica Alban, Pediatric Infection Preventionist
Nursing Support
Lisa Mcbride, RN, Care Coordinator
Fellows
Fellows
Current Fellows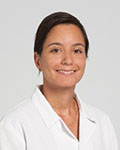 Kim El Haddad, MD
PGY6, 2020-2023
Amid a pandemic, being a pediatric infectious diseases (ID) fellow has been an inspiring yet unique and exciting experience. During my second year of residency, I had the chance to rotate in pediatric ID at Cleveland Clinic Children's and knew from the start that I wanted a career in this field. I chose infectious diseases because they encompass a wide array of disorders and are not limited to one organ system, allowing for a holistic diagnostic approach. As part of this program, I was allowed to work with experts in the field who taught me how to manage patients in the face of a pandemic, challenged me to be a better critical thinker, and trained me to apply evidence-based medicine. My learning curve has been exponentially growing in this nurturing and familial environment through inpatient clinical service, outpatient clinics, pediatric/adult ID joint conferences, microbiology rotation and infectious diseases grand rounds, and citywide conferences.
This Pediatric ID Fellowship program is ideal and allows flexibility as it is tailored to one's interests offering more room to grow academically. From a clinical standpoint, this center provides explicitly world-class care for highly complex patients, including pre- and post-transplant care which has been an evolving field over the past years. When it comes to research, various opportunities are available for novel projects. Given my interest in virology, the main research project I am currently working on aims to determine the SARS-COV-2 mutational clock. Some of my interests include antimicrobial stewardship and infection prevention. Overall, I truly believe this program is complete and prepares us, fellows, to become successful pediatrics ID physicians. I am grateful for being part of this institution and couldn't have asked for more.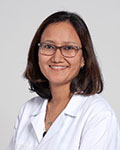 Ruchita Negi, MD
PGY5, 2021-2024
Infectious diseases is a highly cognitive specialty. I chose pediatric infectious diseases for the fact that it is very intellectually stimulating and not limited to one system; you see the patient as a whole and put the story together as pieces of a puzzle or as a "medical detective." The ever-evolving nature of infectious pathogens and newer drugs is very intriguing. Cleveland Clinic has a lot to offer in terms of diversity and complexity of patient population and abundant opportunities for research tailored to your area of interest. It allows you to collaborate with physicians in other pediatric subspecialties and other disciplines like surgery, emergency medicine, pharmacists, microbiology, etc. I have always felt very relevant as a contributing physician in the multidisciplinary care of our patients. I feel privileged to work with such an excellent and dedicated team of pediatric infectious disease staff physicians.
Fellowship Graduates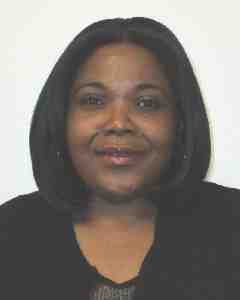 Nicola O'Connor, MD
Staff, Children's Hospital of Minnesota
2017-2021 Fellow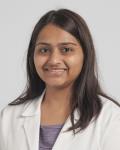 Yamini Mandelia, MD
Staff, Pediatric Infectious Disease, East Carolina University
2017-2020 Fellow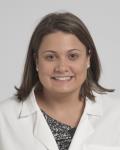 Heather Daniels, DO
Staff, Center for Pediatric Infectious Diseases, Cleveland Clinic Children's
2015-2018 Fellow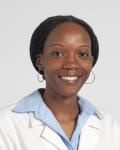 Victoria Nakimbugwe, MD
Staff, UHS Pediatrics - Chenango Bridge
2014-2017 Fellow

Ritika Coelho, MD
Consultant, Pediatric Infectious Disease, Burjeel Medical City, Abu Dhabi, UAE
2012-2015 Fellow
Publications
Publications
Below are some selected publications from our pediatric infectious diseases fellows at Cleveland Clinic Children's.
Outcomes after Syphilis Screening. Pediatrics. Pediatrics 2022 Aug 24;e2022056457 Nicola P. O'Connor, MBBS; Patrick C. Burke, MPH; Sarah Worley, MS; Kamran Kadkhoda, PhD; Oluwatosin Goje, MD; Charles B. Foster, MD https://doi.org/10.1542/peds.2022-056457
Dynamics and predisposition of respiratory viral co-infections in children and adults. Clin Microbiol Infect 2021 Apr;27(4):631.e1-631.e6 PMID: 32540470 DOI: 10.1016/j.cmi.2020.05.042 Y Mandelia 1, G W Procop 2, S S Richter 3, S Worley 4, W Liu 4, F Esper 5
Congenital syphilis: Missed opportunities and the case for rescreening during pregnancy and at delivery. IDCases2020 Sep 23;22:e00964. Nicola P O'Connor , Blanca E Gonzalez , Frank P Esper , Joan Tamburro , Kamran Kadkhoda , Charles B Foster PMID: 33024697 PMCID: PMC7528198 DOI: 10.1016/j.idcr.2020.e00964
Optimal Timing of Repeat Multiplex Molecular Testing for Respiratory Viruses. J Clin Microbiol. 2020 Jan 28;58(2):e01203-19 Yamini Mandelia 1, Gary W Procop 2, Sandra S Richter 2, Sarah Worley 3, Wei Liu 3, Frank Esper 1 PMID: 31748321, PMCID: PMC6989085 DOI: 10.1128/JCM.01203-19
A comparison of hospitalized children with enterovirus D68 to those with rhinovirus. Pediatr Pulmonol 2017 Jun;52(6):827-832. Charles B Foster 1, Ritika Coelho 1, Paul M Brown 2, Aman Wadhwa 1, Amena Dossul 1, Blanca E Gonzalez 1, Silvia Cardenas 3, Camille Sabella 1, Debbie Kohn 4, Sherilynn Vogel 4, Belinda Yen-Lieberman 2 4, Giovanni Piedimonte 2 3 PMID: 28135044, PMCID: PMC5438292, DOI: 10.1002/ppul.23661
Mycobacterium genavense-induced spindle cell pseudotumor in a pediatric hematopoietic stem cell transplant recipient: Case report and review of the literature. Transpl Infect Dis 2017 Apr;19(2). Ritika Coelho 1, Rabi Hanna 2, Aron Flagg 2, Lisa M Stempak 3 4, Sarah Ondrejka 3, Gary W Procop 3, Susan Harrington 3, Anthony Zembillas 4, Karissa Kusick 4, Blanca E Gonzalez 1 PMID: 28039955, DOI: 10.1111/tid.12656
Piperacillin-Tazobactam-induced Adverse Drug Events in Pediatric Patients on Outpatient Parenteral Antimicrobial Therapy. Pediatr Infect Dis J 2017 Jan;36(1):50-52. Dawood Yusef 1, Blanca E Gonzalez, Charles B Foster, Johanna Goldfarb, Carla Saracusa, Sarah Worley, Camille Sabella PMID: 27749652 DOI: 10.1097/INF.0000000000001351 PMID: 27749652 DOI: 10.1097/INF.0000000000001351
About Cleveland
About Cleveland
Located approximately two miles from Cleveland Clinic main campus, downtown Cleveland features a host of cultural and recreational attractions for an ethnically diverse mid-sized city. Many of Cleveland's neighborhoods, such as Ohio City, Tremont, Lakewood and Cedar-Fairmount are overflowing with cultural heritage and an eclectic offering of restaurants and nightlife.
Take advantage of all our beautiful city has to offer! Champion sports teams, culture, outdoor adventure and a food scene that was once ranked by TIME as #7 on their 20 'Best Food Cities' in America and is home to two James Beard award-winning restaurants. There really is something for everyone in Cleveland!