Overview
Overview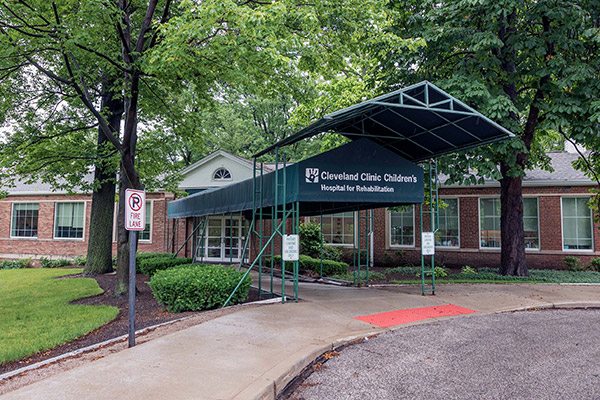 The Cleveland Clinic Children's Center for Autism (CCCA) offers a one-year Postdoctoral Fellowship in Pediatric / Behavioral / Child Psychology. The purpose of the fellowship is to offer advanced training in the field of autism for psychologists-in-training with a PhD or PsyD from an APA-accredited doctoral program. Our goal is to prepare the Fellow to function independently in an academic autism-specific setting or in a broader pediatric setting serving children with a range of neurodevelopmental disorders. Postdoctoral fellows will have clinical, research and teaching opportunities.
The CCCA includes a:
Diagnostic evaluation clinic,
A school program (Lerner School),
Outpatient therapeutic services (speech/language therapy, occupational therapy, behavior therapy),
Applied behavior analysis services (EIBI; Early Intensive Behavior Intervention), and
Consulting services. In addition to this menu of clinical services, the Center for Autism houses two newly funded multi-year psychosocial clinical trials.

Cynthia R. Johnson, PhD
Program Director
Clinical and Research Opportunities
Clinical and Research Opportunities
Diagnostic Evaluation Clinic - This service line assesses children were autism is suspected. The Fellow will participate in 4-5 diagnostic evaluations per week.
School Program – The Lerner School for Autism services 101 children with autism from preschool to 21 years of age. This component will allow the Fellow the experience of conducting behavioral assessments, behavioral treatment planning, and consultation with the educational professionals.
Outpatient Services – The Fellow will have the opportunity to work in collaboration with other professional areas in a multidisciplinary team to coordinate the care of children with autism and provide empirically-based, time limited treatments.
Early Intensive Behavior Intervention – The Fellow will have the opportunity to work with the behavior therapist providing these intensive services in tier supervision as well as assessments to monitor progress.
Consulting – The Fellow will have the opportunity to provide outreach training workshops in the community as requested as well as consultation in school settings (children transitioning from the Lerner School back to a community school).
Clinical Trials – The Fellow will be a parent trainer for the two large federally- funded clinical trials underway. The Fellow will also be part of the research teams of these two studies which will offer the experience of participating in all aspects of conducting clinical trials and being part of a large multi-center study. This includes recruitment and enrollment, study assessments, implementation of treatment, data collection and entry, data analysis and interpretation of findings. Finally, manuscript development and presentation of results will be part of the fellow experience.
Teaching Opportunities
Teaching Opportunities
The Fellow will have the opportunity to provide community outreach training workshops, presentations to other trainees across Cleveland Clinic and at regional conferences. Guest lectures in classes at area universities are also often available.
Training Activities
Training Activities
Activities include weekly pediatric grounds, psychiatry grand rounds, autism research meeting, and behavior analysis meeting. Fellow may also attend the courses within the Cleveland Clinic Professional Development Program. Attendance at other conferences would depend on interests of the Fellow. Individual and group supervision are provided weekly.
Application Process
Application Process
All requirements for the doctoral degrees, including internship and successful dissertation defense, must be completed prior to the start of the fellowship.
Applicants must have a PhD or PsyD from an APA-accredited psychology doctoral program.
To apply, submit a letter of interest, curriculum vitae, and three letters of reference by December 20, 2019, to:
Cynthia R. Johnson, PhD
Cleveland Clinic Children's Center for Autism
2801 Martin Luther King Dr.
Cleveland, Ohio 44104
Email inquiries are welcome – johnsoc@ccf.org
On-site interviews will occur late in January 2020 and Cleveland Clinic Children's will be participating in the Uniform Notification Date.