Overview
Overview
We are thrilled for your interest in the Pediatric Hospital Medicine (PHM) Fellowship! Our program is one the three PHM fellowships continuously accredited by the Academic Pediatric Association (APA), and was established in 2012. This is a two-year fellowship which exposes future Pediatric Hospitalists to a broad range of common and complex medical conditions in a culture of evidence based quality and safety of care.
Cleveland Clinic has cared for infants, children, and adolescents since its doors first opened in 1921. That history of pediatric caregiving has blossomed into Cleveland Clinic Children's standing today as one of America's leading and largest providers of comprehensive pediatric care. Cleveland Clinic Children's is consistently ranked as one of the Best Children's Hospitals by US News & World Report. This reputation stems from premier programs in a wide range of subspecialties, including:
Rehabilitation, featuring one of the nation's few freestanding rehab hospitals for pediatric patients and the world's only Pediatric Pain Rehabilitation Program accredited by the Commission on Accreditation of Rehabilitation Facilities
Transplantation, offering the ability to perform any type of transplant — all solid organ types, dual-organ, multivisceral, cellular, and composite tissue — in pediatric patients • Gastroenterology, leveraging unsurpassed volume and expertise in pediatric inflammatory bowel disease
Cardiology and heart surgery, where pediatric specialists collaborate with their adult-care Cleveland Clinic colleagues to manage all aspects of the most complex cases of congenital heart disease and ensure superb continuity of care into adulthood
Surgery, offering a breadth and depth of surgical expertise and resources that few children's hospitals can match
The fellowships primary clinical setting is the Cleveland Clinic Children's Hospital; a high-volume tertiary referral center with more than 300 pediatric medical and surgical specialists staff, 414 inpatient beds and 52 outpatient clinics; it is a busy hospital which provide over 590,000 outpatient visits, 13,000 hospital admissions, 11,000 surgeries, and accept over 1,600 hospital transfers per year. The fellows work closely with our experienced team of physicians, in the Main Campus and community Hospitals, who are genuinely invested in the education and career advancement of our fellows.
In our community hospitals (Fairview and Hillcrest), the fellows work in the inpatient wards as well as newborn nursery, having full exposure to clinical setting of a pediatric community hospitalist. Just minutes away from the CCC main campus, the Cleveland Clinic Children's Shaker Hospital for Rehabilitation (CCCHR) allows the fellows a unique clinical experience at the single pediatric rehabilitation hospital in Northeast Ohio. Additional rotations, including anesthesia, sedation, chronic pain and integrative care, as well as palliative care among others, provide a unique opportunity for advanced clinical exposure. There are plenty of opportunities for elective rotations to foster the fellow's individual interests.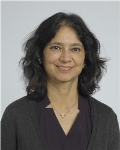 Sangeeta Krishna, MD
Program Director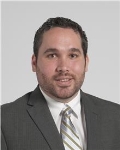 Arnaldo Zayas Santiago, MD
Associate Program Director
Application Process
Application Process
The Pediatric Hospital Medicine fellowship is currently seeking applicants for the 2019-2020 academic year. Eligible trainees must have completed a residency in the United States. IMGs must be ECFMG certified. Positions are filled through the NRMP (National Residency Match Program).
Applications are accepted July 1, 2018 through October 15, 2018 and must include the following:
CV
Personal statement (not to exceed 500 words)
(3) Letters of recommendation (one by residency program director)
USMLE or COMLEX scores
ECFMG certificate if applicable
Interviews will begin September 21, 2018 and conclude November 2, 2018.
For more information, please contact:
Dr. Sangeeta Krishna, Program Director
krishns@ccf.org
Joanna Saginario, Fellowship Coordinator
216.445.1599
saginaj@ccf.org
Benefits & Resources
Benefits & Resources
Vacation
15 vacation days per year
5 career days in PGY5
Conference Attendance
Travel and logistical support is provided once per year to the fellow when presenting at a regional or national meeting.
Insurance
Insurance is covered 50% starting day one of your training. This includes medical, vision, and short term disability.
Salary
Additional Benefits
Free access to Cleveland Clinic Fitness Facilities (state-of-the art cardio and weight machines, Olympic sized swimming pool, basketball courts, fitness classes)
Yearly on-site Pediatric Board Review course provided at a discounted rate
Moonlighting opportunities
Greater Circle Living - $10,000 forgivable loan grant
Cleveland Clinic discounts (dining, computers, cellphone carriers, and more!)
iPhone
Curriculum
Curriculum
Cleveland Clinic, in partnership with Cleveland Clinic Lerner College of Medicine, provides a unique community with tremendous resources in career development, education, foundations of research, leadership and personal growth. Fellows gain access to many of these resources:
Leadership and career development seminars through Cleveland Clinic Learning Academy.
Opportunity to obtain the Distinguished Educator certification.
Coursework in research fundamentals at the Case Western Reserve University.
Available research support staff and mentors for consultation, through our research center.
Longitudinal educational series in ethics, professionalism, quality improvement, and research with all pediatric fellows.
Numerous opportunities for resident and medical student education such as simulation lab sessions, mock codes, Journal Club, and Morning Report.
Pediatric Hospital Medicine Case conferences and journal club provide opportunity for interaction with all faculty.
Job interviewing and contract negotiation.
Didactic Education & Resources
Fellows attend regularly scheduled lectures in Ethics and Professionalism, Research and Statistics, and Career Development. Specialty-specific conferences include those in Pediatric Gastroenterology, Pediatric Infectious Diseases, Pediatric Hematology-Oncology BMT, Pediatric Neurology, Pediatric Palliative Care Medicine, Pediatric Respiratory, Anesthesia, and Nutrition.
Protected time is given in order to participate in various committees such as Patient Safety, Child advocacy, EMR Steering Committee, Quality Council and Hospital Operations.
Curricular Highlights:
(weeks)
| Concentration | Weeks in PGY4 | Weeks in PGY5 |
| --- | --- | --- |
| Research training | 4 | |
| Research, Education and Scholarship | 12 | 16 |
| Clinical ( tertiary and community hospital wards, Nursery, Rehabilitation, core specialties, Palliative Medicine, Anesthesia, Sedation, PICU, ED) | 16 | 16 |
| Individualized curriculum and electives | 16 (4 weeks elective) | 16 (8 weeks elective) |
* Three weeks of vacation.
** One week for board study (PGY 4) and interviews/job search (PGY 5).
*** Note that there is flexibility based on individual interests and prior experience, with the ability even to design your own electives as needed. Elective opportunities are available in various pediatric subspecialties, teaching, respiratory therapy, chronic pain and integrative care.
Fellows
Fellows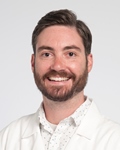 Cory Henson, MD – PGY5
"My decision to pursue a fellowship in PHM parallels the increasing need for particular skills being required of pediatric hospitalists these days. Whether choosing to work in either the community or academic setting, we've been given an opportunity to get ahead of that curve! Cleveland Clinic has amassed resources and opportunities to gain expertise in adult-based learning and medical education, quality improvement, leadership and development, and research. I wanted to ensure that my fellowship would leave me with a toolset to succeed in my future career."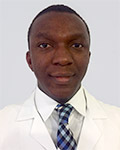 Chionye Ossai, MD – PGY4
"I decided to pursue a fellowship in Pediatric Hospital Medicine because of the opportunities for mentorship and dedicated time for training in research methods, quality improvement and clinical informatics. I believe these are essential skill sets required for a successful career in PHM."
---
Graduates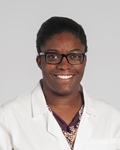 Oloruntosin "Tosin" Adeyanju, MD - Graduate 2017
"My decision to pursue a fellowship in hospital medicine was borne of the desire to have more exposure to the non-clinical aspects of academic hospitalist practice. My time at the Cleveland Clinic gave me the opportunity to hone my skills in clinical education and in quality improvement methods. It also gave me the chance to learn more about the less "sexy" side of medicine - how to run a service as part of a system, how to approach change in a way that is both sustainable and conscious of the needs of the system as a whole."
Distinguished Educator Level 1 Certificate 2017
Scholarly activity:
E-learning in Pediatrics: Virtual Patient Scenarios. Presented at Adventures in Pediatric Medical Education: Small World, Big Impact; Anaheim, CA. 04/07/2017
Getting It Right Every Time: Reliability at Discharge (Quality Improvement) 2017
Workshop Presenter: "The Febrile Traveler: Infections to Consider in Febrile Children Returning from Overseas" Presented at 2016 Pediatric Hospital Medicine Conference; Chicago, IL. 07/31/2016
Excellence in Teaching 2015-2016

Justen Aprile, MD - Graduate June 2014
"After having completed a Pediatric residency and Chief Resident year in Connecticut, I planned to pursue a career in Pediatric Hospital Medicine. However, I sought an opportunity to enhance my exposure to resident and student education and pursue additional scholarly activity. I was excited to find the experience offered at the Cleveland Clinic for a fellowship in Pediatric Hospital Medicine. During fellowship, I was provided dedicated time and sufficient resources to enhance my skill-set in the following areas: leadership, QI design and implementation, research foundations and publication basics, education theory, effective teaching, evidence based medical management, and fundamentals of patient safety.
I am currently a Pediatric Hospitalist at an academic facility with its own medical school. Only months after initiating my new position, I was asked to take the role of Pediatric Clerkship Director because of my interests and the skills honed during training. Fellowship training has provided me a firm foundation on which to pursue my passions of trainee education, academic medicine, and clinical/educational research."
Scholarly activity:
Quality Improvement project: "Resident Handover: A Need for Structured Curriculum and Quality Outcome Studies", presented at American Academy of Pediatrics Section of Hospital Medicine, October 12, 2014
"Outstanding Fellow Research Project at Cleveland Clinic Children's Pediatric Research Day" for project, "Does implementation of resident sign out tool decrease PMETs and SERS"
"Scholarship in Teaching Award" (Annual Education Retreat, Case Western Reserve University 2014) for "Resident Handover: A Need for Structured Curriculum and Quality Outcome Studies", presented at the CGEA Spring Conference 2014
"Excellence in Teaching" during the 2013-2014 academic year - CCF Educational Foundation
"Outstanding Rookie Teacher of the year July 2014-June 2015" from the Penn State Hershey Children's hospital and College of Medicine and Pediatric Residency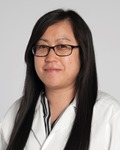 Jane Im, MD - Graduate 2018
"I was drawn to a fellowship in Pediatric Hospital Medicine after completing pediatric residency. Cleveland Clinic's fellowship program offered me the opportunity to pursue various interests through a customized learning plan. I was able to become involved in projects that furthered my academic goals in global health, quality improvement and clinical informatics."
Scholarly activity:
Opportunities and challenges of electronic health information exchange. AAP News. David Kaelber, Jane Im, Volume 38, Number 4. April 2017.
Im, J, Kumar, A, 3 year old Male with Multiple Recurrences of Intussusception (2017, October). Poster presented at Ohio AAP Annual Meeting; Dublin, OH.
Im J, Adeyanju O. (2017, October). Apps for Busy Clinician Educators - tools to facilitate teaching and learning in the digital age. Cincinnati Children's Hospital Medical Center Faculty and Healthcare Educator Conference. Cincinnati, OH
Im J, Adeyanju O, Tchou M, (2018, July). Apps for Busy Hospitalists - tools to facilitate teaching and learning in the digital age. Pediatric Hospital Medicine Conference. Atlanta, GA
Im, J. Empiric Antibiotic Therapy in Infants, SOHM Library Journal Club.
Im J, Kumar A, Auron M. (May 2018) What's your plan? (Evaluating the use of a written asthma action plan prior to Hospitalization for Asthma Exacerbation). Cleveland Clinic Research Day. Cleveland, OH
Tatiana Gurevich Panigrahi, MD - Graduate June 2015
"My interest in acute care of pediatric patient in an academic center brought me first to Fellowship in Hospital Medicine. The opportunities for professional growth are vast and diverse at the Cleveland Clinic which I utilized during my fellowship training gave me not only great clinical exposure but also a set of skills necessary for successful career in academic pediatric hospital medicine and foundations in research and quality improvement. Working side by side with world class experts in pediatric subspecialties was also very enriching."
Scholarly Activity:
"Identification Of Routine Use Of Post-Operative Acid Suppression (GI Prophylaxis) Rate In Non-Critically Ill Pediatric Surgery Patients."
"When Should You Suspect Kawasaki Disease as the Cause of Fever in an Infant?" Gurevich-Panigrahi T, Kanegaye J, Chang W. The Hospitalist.2014:18 (7):10-12.
Quality Improvement: Posters displayed to consider using NG rehydration in patients with bronchiolitis instead of IV rehydration and created the script addressing communication with parents.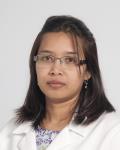 Prabi Rajbhanadri, MD - Graduate June 2016
"After graduating from residency and serving as a chief resident for 1 year, I felt I was ready to care for hospitalized children. I went on to practice hospital medicine for almost 2 years and realized there were multiple niches in hospital medicine that I was not prepared for. These include quality and value driven health care, clinical informatics, pediatric rehabilitation, advance research training, medical reimbursement and hospital administration. Having protected time for research and academics has helped me explore and enhance my skills beyond the clinical domain. Joining Cleveland clinic as a fellow has equipped me with greater understanding of what goes on beyond the rounds and am definite this knowledge will give me an edge throughout my career."
Distinguished Educator Level 1 Certification
Scholarly activity:
"Timing of renal usg in children 2-24 month of age with first febrile UTI"
"Improving documentation of inpatient problem list use in EPIC: A Quality Initiative" --Presented at PAS 2016 Baltimore, Maryland
About Cleveland
About Cleveland
Located approximately 2 miles from the Cleveland Clinic campus, downtown Cleveland features a host of cultural and recreational attractions for an ethnically diverse mid-sized city. Many of Cleveland's neighborhoods such as Ohio City, Tremont, Lakewood, and Cedar-Fairmount are overflowing with cultural heritage, as well an eclectic offering of restaurants and nightlife.
Take advantage of all this beautiful city has to offer! Champion sports teams, culture, outdoor adventure, and a food scene that was recently ranked by TIME as #7 on their 20 'Best Food Cities' in America and is home to two James Beard award-winning restaurants. There really is something for everyone here in Cleveland.