Overview
Overview
Thank you for your interest in the Cleveland Clinic Children's Pediatric Hospital Medicine Fellowship! Established in 2012, our program is one of the oldest fellowships in the country, and as of April 2020, it's officially accredited by the Accreditation Council of Graduate Medical Education (ACGME). Our two-year program exposes future pediatric hospitalists to a broad range of common and complex medical conditions in a culture of evidence-based quality and safety of care.
The video was taken before the COVID-19 pandemic. We now follow protocols (including social distancing and masking) to protect our patients and caregivers.
Fellowship Mission Statement
The mission of our fellowship program is to provide advanced clinical and non-clinical training to encompass broad and evolving opportunities for academic pediatric hospitalists. These skills include, but are not limited to, a strong clinical acumen, collaborative and compassionate practice, leading and teaching a multidisciplinary team and contributing to the future of medicine through research and quality improvement.
Fellowship Aims
Our fellowship program aims to train fellows in:
Providing safe, effective, compassionate and holistic management of the spectrum of pediatric disease in a team-based learning environment.
Incorporating critical thinking and evidence-based medicine into the care of hospitalized children.
Developing expertise in medical education, research, quality improvement and leadership.
Refining skills that support life-long learning and a fulfilling career in pediatric hospital medicine.
Why Choose Cleveland Clinic Children's?
Cleveland Clinic has cared for infants, children and adolescents since its doors first opened in 1921. That history of pediatric caregiving has blossomed into Cleveland Clinic Children's standing today as one of America's leading and largest providers of comprehensive pediatric care. Cleveland Clinic Children's is consistently ranked as one of the Best Children's Hospitals by U.S. News & World Report. This reputation stems from our premier programs in a wide range of subspecialties, including:
Cleveland Clinic Children's' Hospital for Rehabilitation - Featuring one of the nation's few freestanding pediatric rehab hospitals, and the first pediatric specialty pain rehab program in the world to be accredited by the Commission on Accreditation for Rehabilitation Facilities (CARF).
Transplantation - Offering the ability to perform any type of transplant in pediatric patients.
Cardiology and Heart Surgery - Pediatric specialists collaborate with their adult-care Cleveland Clinic colleagues to manage all aspects of the most complex cases of congenital heart disease and ensure superb continuity of care into adulthood.
Surgery - Offering a breadth and depth of surgical expertise and resources that few children's hospitals can match.
Fellowship Training Sites
Pediatric hospital medicine fellows work closely with our experienced team of over 30 pediatric hospitalists and 18 advanced practice providers at Cleveland Clinic main campus, Cleveland Clinic Children's Hospital for Rehabilitation and Fairview and Hillcrest hospitals, our two community hospitals. Our team genuinely invests in our fellows' education and career advancement.
The fellowship's primary clinical setting is at Cleveland Clinic Children's; a high-volume tertiary referral center with more than 300 pediatric medical and surgical specialists staff, 414 inpatient beds and 52 outpatient clinics. Our department shares the vision of being a market leader in the family experience, medical outcomes, operational processes and publications while offering providers the best place to work in healthcare.
At Fairview and Hillcrest hospitals, fellows work in the inpatient wards, as well as the newborn nursery and receive full exposure to the clinical setting of a pediatric community hospitalist.
Just minutes away from Cleveland Clinic campus, Cleveland Clinic Children's Hospital for Rehabilitation allows fellows a unique clinical experience as its the only pediatric rehabilitation hospital in Northeast Ohio. Additional rotations, including anesthesia, sedation, chronic pain and integrative care, simulation, informatics, medical operations, as well as palliative care among others, provide a unique opportunity for advanced clinical exposure. There are plenty of opportunities for elective rotations to foster individual interests.
Additional rotations, including sedation, chronic pain and integrative care, simulation, informatics, infectious diseases, medical operations, inpatient psychology, psychiatry, medical education, clinical pharmacology and palliative care provide unique opportunities for advanced clinical and nonclinical exposure. Fellows select electives based on their individual interests and career goals within pediatric hospital medicine.
Diversity and Inclusion
Our fellowship program welcomes and values the diverse backgrounds, interests and experiences of individuals in an inclusive, team-based learning environment. Similarly, our faculty represent broad backgrounds, interests and roles, mirroring the diversity of Cleveland Clinic.
If you have any questions about our fellowship program, please do not hesitate to contact us!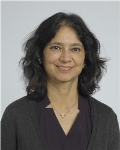 Sangeeta Krishna, MD
Program Director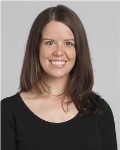 Dana Foradori, MD
Associate Program Director
Application Process
Application Process
Our program mirrors the diversity of the faculty at Cleveland Clinic and Cleveland Clinic Children's, and has a track record of matching fellows based on qualification, regardless of visa status, gender preference, race, marital status, physical or mental disability, pregnancy or ethnicity. At Cleveland Clinic Children's, we're very fortunate to attract candidates with diverse backgrounds, as evidenced by our very diverse house staff and post-graduate fellows.
Cleveland Clinic's Equal Employment Opportunity Policy Statement

The Pediatric Hospital Medicine fellowship is currently seeking applicants for the 2022-2023 academic year. Eligible trainees must have completed an accredited pediatric residency in the United States. IMGs must be ECFMG certified. Positions are filled through the NRMP (National Residency Match Program).
Applications are accepted June 1, 2021 through August 1, 2021 and must include the following:
CV
Personal statement (not to exceed 500 words)
Three (3) letters of recommendation (one by residency program director)
USMLE or COMLEX scores
ECFMG certificate, if applicable
Interviews will be conducted virtually September-October 2021. Candidates will be notified by July 21, 2021 and on a rolling basis for interviews.
For more information, please contact:
Sangeeta Krishna, MD, Program Director
[email protected]

Dana Foradori, MD, M.Ed, Associate Program Director
[email protected]
Alice Ewida, Administrative Program Coordinator II
[email protected]
Benefits & Resources
Benefits & Resources
Vacation
15 vacation days per year
5 board prep days in PGY4 and five career days in PGY5
Conference Attendance

Fellows attend both the AAP Section on Hospital Medicine First-Year Fellow's Conference and Senior Fellow's Conference. Additionally, travel and logistical support are provided once per year to each fellow when presenting at a regional or national meeting.
Insurance
Insurance is covered 50% starting day one of your training. This includes medical, vision and short term disability.
Salary
As a trainee, you are compensated at the graduate level required to enter the program in which you are starting, regardless of the past training experience you may have acquired. Please visit the GME website for more information.
Additional Benefits
AAP membership as training fellow (including PREP Hospital Medicine access).
Free access to Cleveland Clinic fitness facilities (state-of-the art cardio and weight machines, Olympic sized swimming pool, basketball courts and fitness classes).
Yearly on-site Pediatric Board Review course provided at a discounted rate.
Moonlighting opportunities.
Greater Circle Living - $10,000 forgivable loan.
Cleveland Clinic discounts (dining, computers, cellphone carriers, and more!).
iPhone as a pager, EPIC and library access, and all work-related communication, including several apps.
Curriculum
Curriculum
In partnership with the Cleveland Clinic Lerner College of Medicine (CCLCM) and the Department of Graduate Medical Education, Cleveland Clinic Children's provides a unique community with tremendous career development, education, foundations of research, leadership and personal growth. Our fellowship provides:
Leadership, communication and presentation skills, and career development seminars.
Opportunity to obtain the Distinguished Educator certification (offered via the Cleveland Clinic Education Institute Essentials Program for Health Professions Educators).
Opportunities to obtain basic, intermediate, or advanced level certification via the Quality and Patient Safety Education Program
Coursework in research fundamentals at the Case Western Reserve University.
Available research support staff and mentors for consultation through our research center.
Numerous opportunities for resident and medical student education: simulation (including participation in the Simulation Educator Workshop), mock codes, Journal Club, Morning Report, resident longitudinal lecture series, CCLCM Acute Care Preceptorship Program.
Job interviewing and contract negotiation.
In addition, fellows are encouraged and provided with countless opportunities to engage and network within the PHM community on a regional, national, and international scale via workshops, seminars, town halls, special interest groups, and authorship/editorship offered through the APA, AAP SOHM, SHM and PAS to name a few!
Didactic Education & Resources
Fellows actively lead and/or participate in several departmental and pediatric fellowship-wide longitudinal educational didactic series, including the following:
Professional development: job search advice, CV-building, interview skills
Leadership, coaching, mentorship, professionalism, and medical ethics
Precepting clinical teams
Addressing wellness and burn-out: fatigue mitigation, wellness action plan development
Research Resources: project mentoring, statistical support, IRB process review, presentation skill development, scientific writing
Billing, coding, and documentation
Social determinants of health and implicit bias
PHM Journal Clubs
PHM Clinical Case Conferences
Lecture series with focus on PHM specialty services and healthcare systems learning
PHM Board Review
Numerous specialty-specific conferences are also available based on fellow interests.

Participation in various committees such as Patient Safety, Child advocacy, EMR Steering Committee, Quality Council, and Medical Operations.
Curricular Highlights:
(weeks)
| Concentration | Weeks in PGY4 | Weeks in PGY5 |
| --- | --- | --- |
| Research training | 4 | |
| Research, Education and Scholarship | 12 | 16 |
| Clinical (tertiary and community hospital wards, Nursery, Rehabilitation, core specialties, Palliative Medicine, Anesthesia, Sedation, PICU, ED) | 16 | 16 |
| Individualized curriculum and electives | 16 | 16 |
Note that flexibility is based on individual interests and prior experience, even to design your electives as needed.

Every fellow is required to comply with the ABP fellows' scholarship activity. World-class resources are available to our fellows to achieve this.
Fellows
Fellows
Current Fellows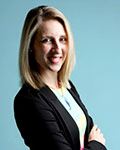 Jennifer Kaczmarek, MD, PGY5
Residency: University at Buffalo, Jacobs School of Medicine and Biomedical Sciences, Buffalo, NY
"Pediatric Hospital Medicine is ever-evolving and expanding, and I am excited about the opportunity to further my professional interests within this specialty through fellowship training! My inpatient experience in pediatric residency exposed me to unique and inspirational patients and families. My passion for medical education also grew exponentially as a Chief Resident.
I look forward to the PHM fellowship opportunities to refining skillset in managing children with medical complexity. Furthermore, I am eager to continue working with trainees in exploring aspects of medical education that can improve the provision of evidence-based care to hospitalized children."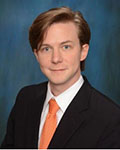 Michael "Cory" Lever, MD, PGY4
Residency: Atrium Health, Levine Children's Hospital, Charlotte, NC
"My residency program provided me with a strong inpatient, clinical background. After choosing to pursue a fellowship in Pediatric Hospital Medicine, many people have asked me, "Why would you want/need to do more inpatient training?" But, after looking into completing a PHM fellowship, I quickly realized it is so much more than "more inpatient training." I genuinely see it as an once-in-a-lifetime opportunity to align my career path and focus on the many aspects of pediatric medicine that bring me joy. It is a chance to build a platform to launch myself forward on a personalized trajectory to make the most meaningful impact. In addition to participating in the care of all children, I have a broad range of interests, e.g., resident/medical education, QI/research, patient safety, clinical informatics, and the list only keeps growing! A PHM fellowship is my chance to further explore and develop skills in these areas.
I wanted to attend a PHM fellowship program that would value me as an individual, with my own set of goals and aspirations, while also being a well-established institution with endless resources to help achieve those goals. I found all of those wants, and much more, with the PHM fellowship program at Cleveland Clinic Children's."
---
Recent Graduates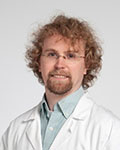 Marc Miller, MD – Graduate 2021
Current Employment: Associate Staff, Department of Pediatric Hospital Medicine, University of Chicago
Awards:
Caregiver Celebrations Teaching Recognition Award (5/2020), Scholarship in Teaching Award: "Virtual White Boards, Aquifer Patients, and Zooming Everywhere: The Milestones of a Pediatric Virtual Clerkship Curriculum" (04/2021)
Scholarly Activity:
Quality Improvement Education in Pediatric Residency: A National Survey (ongoing)
Risk Stratification Strategies for Early Sepsis in Newborn Compared to Universal Treatment (ongoing)
Miller MR. PHM20 Virtual: Common incidental findings seen on pediatric imaging. The Hospitalist. Electronically published Aug 13, 2020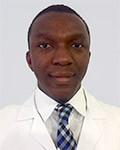 Chionye Ossai, MBBS – Graduate 2020
Current Employment: Associate Staff, Department of Pediatric Hospital Medicine, Cleveland Clinic, Assistant Professor, Pediatrics, Cleveland Clinic Lerner College of Medicine, Cleveland Clinic Children's Hospital
Awards:
Cleveland Clinic Caregiver Appreciation Award for excellence in medical student teaching
Cleveland Clinic Foundation (CCF) House Staff Association Professional Development Grant
Scholarly Activity:
Ossai C, McDonnell J, Behairy M, Schelzig C, Larkin L, Jones J, Liu W, Worley S, Das A. Association of Parent Portals with Breast Feeding Rates in Infants. Pediatric Academic Societies (PAS) 2020 meeting, Philadelphia, PA (meeting canceled due to COVID-19 outbreak). Poster Presentation
Ossai C, Rezaee F. Unusual Case of Plastic Bronchitis in a Patient with Complex Congenital Heart Disease: A case report. Academic Pediatric Association Region 5 2020 Regional Conference. Poster Presentation
P.M Anderson, S Zahler, S Sartoski, M Stanton, C Ossai, R Hanna. Virtual Visits and USB Flash Drives Can Provide Electronic Information to Reduce Oncology Treatment Toxicity. International Society of Paediatric Oncology 2019 Conference, Lyon, France (was not the presenting author). Poster Presentation
Ossai C, Pu L, Kaelber DC. Using Aggregated Data from 1.4 Million Pediatric Patients to Describe the Epidemiology and Demographic Characteristics of Appendicitis. AAP 2019 National Conference and Exhibition (SOHM), New Orleans. Poster Presentation
Im J, Adeyanju O, Tchou M, Hogan A, O'Hara K, Farrell M, Ossai C, Rudnick M, Patel A. Apps for Busy Hospitalists - tools to facilitate teaching and learning in the digital age. Pediatric Hospital Medicine Conference. Atlanta, GA, 2018. Workshop Presentation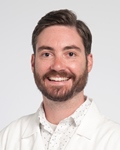 Cory Henson, MD – Graduate 2019
Current Employment: Staff, Associate Program Director Pediatric Hospital Medicine Fellowship, Baylor San Antonio Children's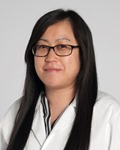 Jane Im, MD – Graduate 2018
Current Employment: Assistant Professor of Pediatrics at UCONN School of Medicine, Pediatric Hospitalist at Connecticut Children's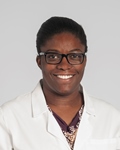 Oloruntosin "Tosin" Adeyanju, MD – Graduate 2017
Current Employment: Assistant Professor of Pediatrics, Division of Pediatric Hospitalists, Co-Director, MS4 Capstone Course, Assoc. Program Director, Pediatric Residency Program, Washington University in St Louis School of Medicine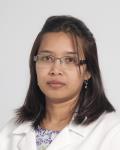 Prabi Rajbhanadri, MD – Graduate June 2016
Current Employment: Assistant professor, Division Lead for Quality Improvement, Site Lead for High-Value Pediatrics Practice Alliance, and Pediatric Research in inpatient settings (PRIS), Akron Children's Hospital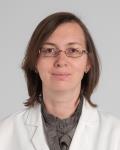 Tatiana Gurevich Panigrahi, MD – Graduate June 2015
Current Employment: Staff, Akron Children's Hospital

Justen Aprile, MD – Graduate June 2014
Current Employment: Department of Pediatrics, Division of Inpatient Pediatrics, Associate Program Director, Pediatrics, Assistant Professor for Pediatrics and Humanities, Penn State Health Children's Hospital
---
Examples of scholarly activity during our fellowship
Selected examples of fellows' scholarly activity, including clinical and education:
Does implementation of resident sign-out tool decrease PMETs and SERS?
Identification of Routine Use of Post-Operative Acid Suppression (GI Prophylaxis) Rate in Non-Critically Ill Pediatric Surgery Patients.
Improving documentation of inpatient problem list in Electronic Health Record - A quality improvement project.
What's your plan? (Evaluating the use of a written asthma action plan prior to Hospitalization for Asthma Exacerbation).
Resident Perceptions of their Role as Student Educators.
Our fellows received several awards such as Distinguished Educator, Excellence in Teaching, and Scholarship in Teaching. Numerous local, regional, and national publications and presentations, during and at their current positions. More details are available via the internet or by contacting us.

Selected publications and presentations during fellowship:

P.Rajbhandari, S.Krishna, Endocrine Emergencies, Caring for the Hospitalized Child: A Handbook of Inpatient Pediatrics. American Academy of Pediatrics, 2nd edition
Adeyanju, S Krishna, A Rivera-Sepulveda, L Voegele, N Vidwan. The Febrile Traveler: Infections to Consider in Febrile Children Returning from Overseas. Presented at 2016 Pediatric Hospital Medicine Conference; Chicago, IL. 07/31/2016.
Fever in the Overseas Returned Child. O. Adeyanju, S. Krishna, Caring for the Hospitalized child. A Handbook of Inpatient Pediatrics. AAP, SOHM. Eds Rausch and Gershel (2nd edition)
Im J, Adeyanju O, Tchou M, (2018, July). Apps for Busy Hospitalists - tools to facilitate teaching and learning in the digital age. Pediatric Hospital Medicine Conference. Atlanta, GA
Residents-as-Teachers Educational Curriculum. Project lead for six session curriculum meant to empower residents to be future educators .PHM conference. Seattle. 2019
About Cleveland
About Cleveland
Located approximately 2 miles from the Cleveland Clinic campus, downtown Cleveland features a host of cultural and recreational attractions for an ethnically diverse mid-sized city. Many of Cleveland's neighborhoods such as Ohio City, Tremont, Lakewood, and Cedar-Fairmount are overflowing with cultural heritage, as well an eclectic offering of restaurants and nightlife.
Take advantage of all this beautiful city has to offer! Champion sports teams, culture, outdoor adventure, and a food scene that was recently ranked by TIME as #7 on their 20 'Best Food Cities' in America and is home to two James Beard award-winning restaurants. There really is something for everyone here in Cleveland.