Overview
Overview
Thank you for your interest in the Pediatric Critical Care Fellowship Program at Cleveland Clinic Children's!
Our 3-year program provides a rigorous training experience that helps fellows become outstanding practitioners, leaders and life-long learners in the field of pediatric critical care medicine. We are fully accredited by the Accreditation Council for Graduate Medical Education (ACGME) and accept 2 trainees a year.
Take a Virtual Tour of Our Campus
During the first year of the program, fellows work on building a strong clinical foundation in patient management and procedural skills. During the second and third years, fellows work on refining those skills along with developing organizational and leadership skills. Scholarly activities are tailored to the interests of our fellows. Research, patient safety and quality improvement initiatives are integral parts of the program.
Pediatric critical care fellows obtain most of their clinical experience working in the pediatric intensive care unit (PICU) and the pediatric cardiac intensive care unit (PCICU) at Cleveland Clinic main campus. In the combined total of 25 ICU beds, we admit over 1,500 patients from Ohio as well as other states and countries annually. Fellows, along with faculty and nurse practitioners, also manage patients on the PICU.
Cleveland Clinic Children's receives 13,000 admissions and performs over 11,000 surgical procedures per year. We have a fully accredited Pediatric Residency Program and 13 different pediatric specialty fellowships.
Fellows work closely with our pediatric critical care faculty who are in-house and available to fellows 24/7. Our staff includes more than 350 attending level physicians of all disciplines.
We are excited to offer this truly unique opportunity for training in pediatric critical care medicine at Cleveland Clinic Children's.
Diversity & Inclusion
Discover the role diversity and inclusion plays at Cleveland Clinic and at its Graduate Medical Education program, as well as our diversity and inclusion efforts.
Learn more
How to Apply
How to Apply
Our fellowship program is accredited by the Accreditation Council for Graduate Medical Education (ACGME) and meets all requirements of the American Board of Pediatrics Subspecialty Board of Pediatric Critical Care. Applicants must be in, or have completed, an accredited pediatric residency in the United States or Canada. Two positions are available each year.

This program participates in the National Resident Matching Program (NRMP) for Pediatric Critical Care Medicine and accepts applications via the AAMC's ERAS program.
If you would like additional information, please contact our program director, associate program director or program coordinator.
Program Director
William Hanna, MD
hannaw@ccf.org
Associate Program Director
Rahul Damania, MD
damanir@ccf.org
Program Coordinator
Jennifer Wilcox
WILCOXJ@ccf.org
Benefits
Benefits
Fellowship appointment includes a competitive salary and full benefits, including paid vacation, maternity/paternity/adoption leave, health and dental insurance and malpractice insurance.
Fellow support services
In addition to these benefits, fellows are also members of the Cleveland Clinic House Staff Association, a peer-elected representative body of Cleveland Clinic physician trainees (or house staff), that advocates for the well-being, interests and education of house staff. The House Staff Association sponsors activities like educational seminars, volunteer events, an annual art contest, painting with the DIO and QPS opportunities. There's also a House Staff Spouse Association that provides support and recreational activities for the families of trainees at Cleveland Clinic.
The Cleveland Clinic Office of Physician Recruitment supports residents and fellows as they transition from training to their first professional position. The Office supports those interested in opportunities at Cleveland Clinic, as well as those who are exploring opportunities throughout the United States. CV and cover letter review, career consultation, mock interviews and contract reviews are also provided for free.
Curriculum
Curriculum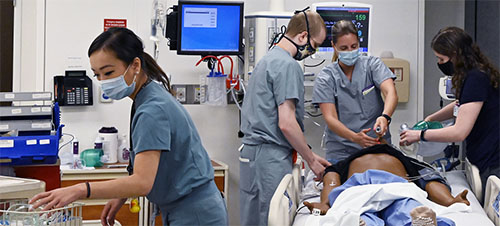 The fellowship begins with a month-long "boot camp" in July where trainees are exposed to 20-30 hours of classroom sessions, 2 days of simulation and a 2-day point-of-care ultrasound workshop. Thereafter, educational activities are scheduled as a 4-hour block each week and consist of case conferences, physiology discussions, journal clubs, board reviews, guest lectures, problem-based learning, QI and research presentations and simulations. Point-of-care ultrasound education is continued with monthly classroom and review sessions.
During the first year of the program, fellows attend a 2-day multidisciplinary, ECMO course that is held annually. During the second year, the educational curriculum includes a month-long introductory course in clinical research and biostatistics at Case Western Reserve University and a longitudinal series on ethics, professionalism, quality and patient safety and research.
Our innovative curriculum is designed for adult learners with most of the conferences being led by fellows (with assigned faculty preceptors). The conferences are engaging and interactive, promote reflection and critical thinking and are held in a safe and supportive environment at a time that is free of clinical obligations. The educational curriculum is spread over a period of 18 months so fellows will complete the entire curriculum twice during the program.
Morbidity and mortality conferences are held every month. Fellows present at these conferences as well as at weekly departmental case conferences.
Our fellows have access to a number of resources in education, research, career development, leadership, and personal growth through Cleveland Clinic and the Cleveland Clinic Lerner College of Medicine. The Simulation and Advanced Skills Center offers a variety of courses including simulation educator workshops. Medical education courses focus on improving teaching skills, assessment, feedback and curriculum development; fellows who complete the prerequisite courses are eligible for the Distinguished Educator Program and will receive a certificate on completion. The Mandel Global Leadership and Learning Institute offers leadership and career development courses as well.
The first year of fellowship includes 7 blocks (1 block is 4 weeks in length) in the PICU and PCICU; subsequent years include 4 PICU/ PCICU blocks each year. The number of research blocks increase each year of fellowship, with 3 months in the 1st year, 5 months in the 2nd year, and 8 months in the 3rd year. The three year training program includes rotations with Anesthesiology, Cardiology (including echocardiography, electro-physiology and the cardiac catheterization lab), and Trauma.
Our Team
Fellows
Fellows
Current Fellows
PGY6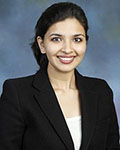 Karunya Jayasimha, MD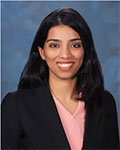 Meghana Kovvuri, MD
---
PGY5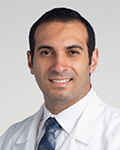 Amr Ali, MD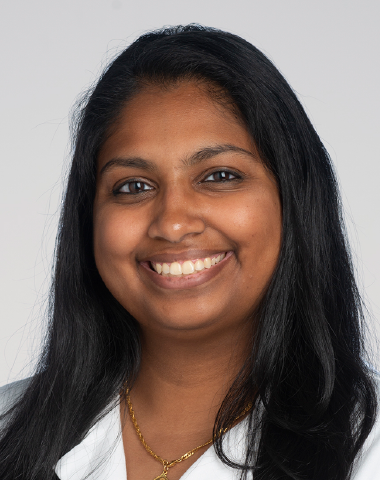 Amy Joseph, MD
---
PGY4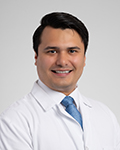 Pedro Cruz Guzman, MD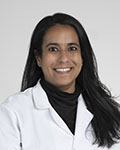 Megan Narula, MD
---
Recent Graduates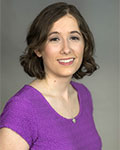 Kristen Hyberg, MD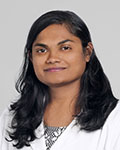 Rashmitha Dachepally, MD

Reem Sarkis, MD
About Cleveland
About Cleveland
Located approximately 2 miles from the Cleveland Clinic campus, downtown Cleveland features a host of cultural and recreational attractions for an ethnically diverse mid-sized city. Many of Cleveland's neighborhoods such as Ohio City, Tremont, Lakewood, and Cedar-Fairmount are overflowing with cultural heritage, as well an eclectic offering of restaurants and nightlife.
Take advantage of all this beautiful city has to offer! Champion sports teams, culture, outdoor adventure, and a food scene that was recently ranked by TIME as #7 on their 20 'Best Food Cities' in America and is home to two James Beard award-winning restaurants. There really is something for everyone here in Cleveland.