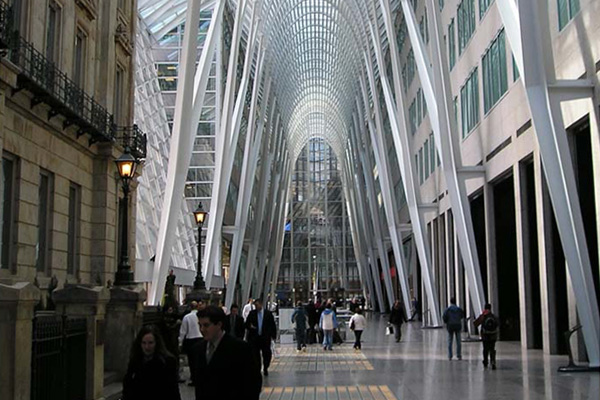 Contact Us
Cleveland Clinic Canada, located in downtown Toronto, offers a number of lifestyle management and preventive health services for patients. For those patients seeking care for more complex medical cases, Cleveland Clinic Canada has a Global Patient Services representative available to facilitate transfer of care within the extensive Cleveland Clinic network.
Cleveland Clinic Canada offers services for Preventive Health including Executive Health, Sports Health, and Lifestyle Management. Additionally, Cleveland Clinic Canada offers a number of public health care services. Physician specialist consultations, in areas including cardiology, urology and men's health, neurology, orthopaedics, gastroenterology and endocrinology, as well as on-site medical imaging services for ultrasound, x-ray and bone density testing are covered by OHIP. Individuals can access these services with a referral from a family medicine physician.
For Canadians exploring medical care outside of Canada, a Cleveland Clinic Canada nurse is available to answer your questions and provide you with the best options available within the Cleveland Clinic network. Global Patient Services provides a seamless referral resource to help you access over 2,800 Cleveland Clinic specialists, surgeons and allied professionals. This service provides you with the opportunity to explore the many advanced procedures and medical technologies available at our facilities in Cleveland, Ohio.
Contact Us
Cleveland Clinic Canada
181 Bay Street, Suite 3000
Toronto, Ontario M5J 2T3
Resources