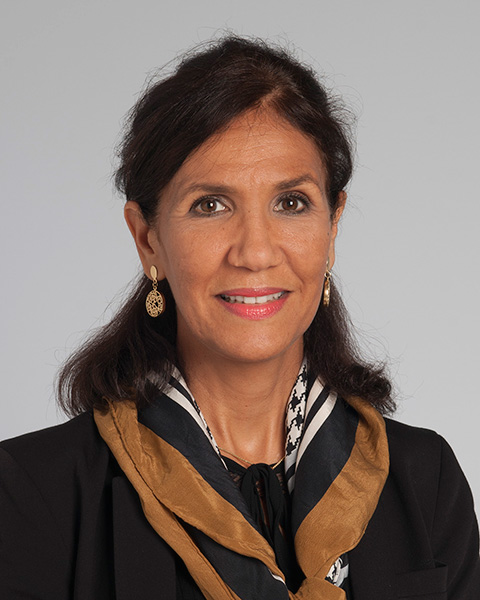 Julieta Javier Negrin*
Cleveland Clinic representatives in Latin America and the Caribbean facilitate the medical education and training of healthcare professionals in the region and offer facilitated services for patients seeking treatment from Cleveland Clinic.
Located in Santo Domingo, our representative in the Dominican Republic is part of Cleveland Clinic's international footprint developing customized healthcare solutions for patients and medical professionals throughout the region.
*This individual is an independent contractor with Cleveland Clinic and is committed to the fundamental values of the organization which include: quality, innovation, teamwork, service, integrity, and compassion.
Request more information
*Indicates required information
Services
Training and education — clinical, nursing and administrative
Clinical programs — development and consulting services as well as quality assurance
Streamlined access — facilitated services for patients wishing to be treated at Cleveland Clinic
Resources