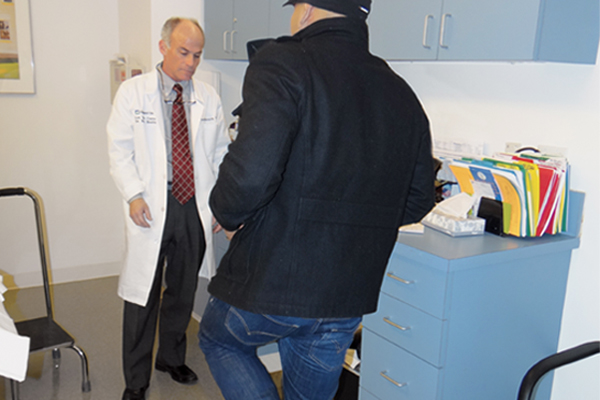 The Retired Professional Athletes Clinic has been designed to provide an ongoing continuum of care, addressing complications resulting from sports-related head injury with the goal of understanding the impact of those injuries over time, developing future interventions and informing policy.
Based on a core evaluation consisting of a neurological evaluation, neuropsychological testing, behavioral assessment and brain imaging, we develop an individual treatment plan for each person that may include:
Medication management
Physical, occupational, speech and cognitive therapy
Lifestyle modification and nutrition
Research opportunities
Social Services
Learn More
Our Team
We believe a coordinated team approach fosters the best outcomes. Therefore, we have assembled an expert group of Cleveland Clinic providers including:
neurologists
psychiatrists
neuropsychologists
movement disorders specialists
radiologists, nutritionists
physical therapists
Appointments
To make an appointments for the Professional Athletes Clinic, please call 702.483.6000.
Research
Since 2011, active and retired professional fighters (boxers, mixed martial arts) and retired professional football players have been pursuing testing, diagnosis, treatment and research with the Lou Ruvo Center for Brain Health, the only entity in the country to conduct a longitudinal study of hundreds of fighters.
Learn more about the Retired Professional Fighters Brain Health Study.