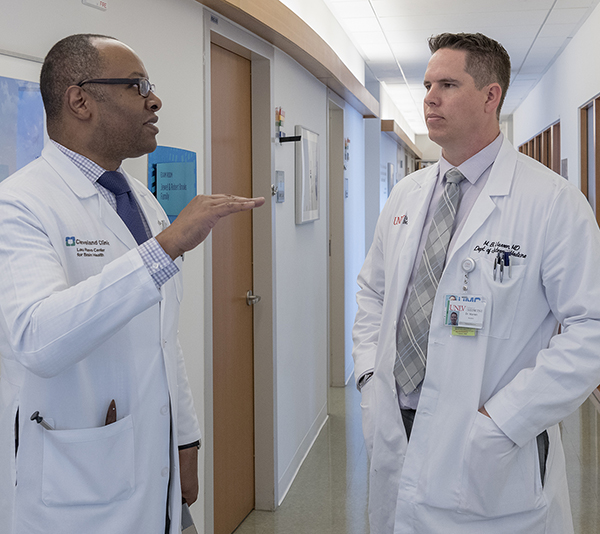 Physician Referrals
We value referrals from community providers and are here to help make the process as simple as possible.
Please download our editable referral form below and return it to us via fax at 702.483.6007.
Don't forget to sign it, as we cannot accept a typed signature.
If you have questions or need assistance with this form, please call us at 702.483.6000.
Resources for Clinicians and Researchers
Both in Nevada and throughout its international health system, Cleveland Clinic provides outstanding resources for clinicians and researchers seeking to advance their skills or broaden their network for treating complex problems related to neurological and psychiatric disorders.