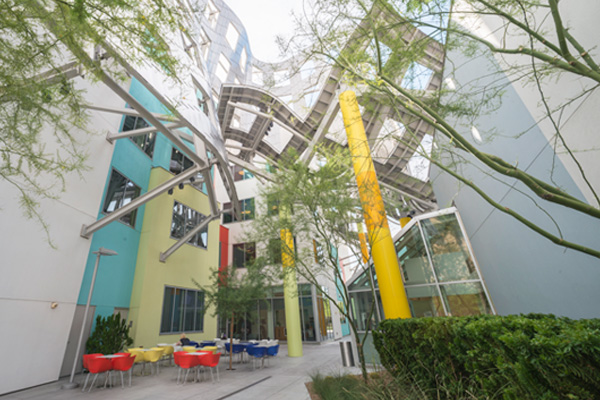 Providing Quality Healthcare Services in the Clark County Region
Cleveland Clinic first began offering services in Las Vegas at Cleveland Clinic Lou Ruvo Center for Brain Health, which welcomed its first patients in July 2009. The Center currently treats patients for a variety of neurological disorders, including Alzheimer's, Huntington's and Parkinson's diseases, multiple sclerosis, and memory disorders of all kinds. The Center is also known for the many supportive services it provides for the family members of those who suffer from these disorders.
In April 2013, Cleveland Clinic Glickman Urological and Kidney Institute began offering urology services. Cleveland Clinic has truly helped shape the field of urology for the last 90 years, having contributed many "firsts" to the field, including performing some of the earliest kidney transplants, pioneering open and minimally invasive techniques for kidney and prostate surgeries, developing nephron-sparing surgery for patients with kidney cancer, and now provides expertise in a broad array of urologic conditions, including stone disease, genitourinary reconstruction, male and female incontinence, infertility, erectile dysfunction, and cancers of the kidney, prostate, bladder and testis.
Cleveland Clinic: A Vital Economic Force
Economic Impact Report
This document, examining 2013 data, shows that by fulfilling its mission, Cleveland Clinic serves as a powerful economic engine in the communities it serves.
Our presence in the Clark County region totaled an economic output of $35.3 million, including 210 jobs and $14.6 million in wages and benefits.