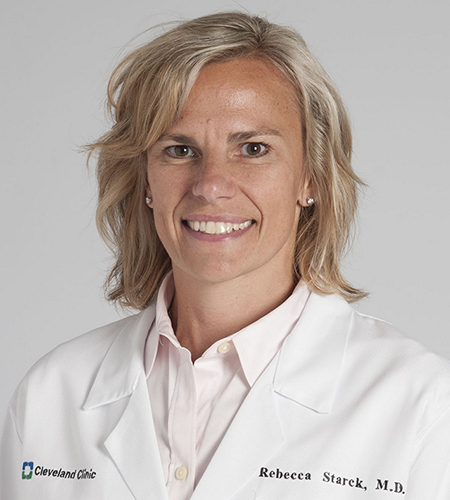 Cleveland Clinic Avon Hospital is shaping up to be Lorain County's most high-tech, patient-friendly hospital, with a spectrum of services, from critical care to orthopaedic surgery and outpatient procedures. It's a first for Lorain County residents, with easy access to a full-service Cleveland Clinic hospital. The new 212,000-square-foot, five-story facility opened in November 2016 sits adjacent to Avon's Cleveland Clinic Richard E. Jacobs Health Center.
Never before has Cleveland Clinic built its own regional hospital from the ground up and it's one of the most technologically advanced in Northeast Ohio. Caregivers talk to each other instantly, from anywhere in the hospital, through wireless communication devices. Patients view educational videos and control the room temperature from their interactive TV. Patients requiring intensive care can see and talk to physicians through their TV, as well.
Avon Hospital is the first Cleveland Clinic facility in Lorain County to offer diagnostic cardiac catheterizations for people with chest pain or heart issues. It brings Cleveland Clinic's No. 1 heart program in the nation closer to local residents.
Two new operating rooms add to the four already on-site. Patients will be able to have various surgical procedures, from joint replacements and abdominal surgery, to outpatient procedures, such as colonoscopies and pain management.
Volunteer Opportunity
If you are interested in becoming a volunteer at Cleveland Clinic Avon Hospital, please contact our Volunteer Office department at 440.695.5167.
Employment
Help shape the future of healthcare in Lorain County at Cleveland Clinic Avon Hospital. We're seeking top talent to build our team of caregivers at a hospital designed for the 21st century.
Join us as we bring world-class inpatient and outpatient care to this thriving community. Explore the hundreds of opportunities at our hiring event – and find the one that will change your life. Please be sure to check back regularly for updates on our recruitment events.
PGY1 Pharmacy Residency Program
The Avon Hospital Pharmacy Residency (PGY-1) is a one-year postgraduate training program based in a state-of-the-art community hospital practice setting. The residency will build upon the knowledge and skills gained from a Doctor of Pharmacy education, focusing on the development of a pharmacist practitioner capable of managing medication-related care for patients with a variety of acute and chronic disease states.