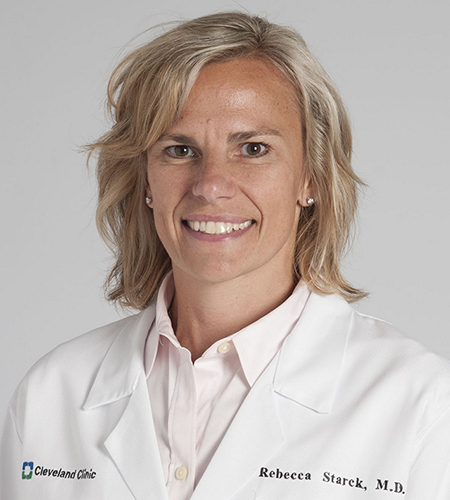 Cleveland Clinic Avon Hospital is shaping up to be Lorain County's most high-tech, patient-friendly hospital, with a spectrum of services, from critical care to orthopaedic surgery and outpatient procedures. It's a first for Lorain County residents, with easy access to a full-service Cleveland Clinic hospital. The new 212,000-square-foot, five-story facility opened in November 2016 sits adjacent to Avon's Cleveland Clinic Richard E. Jacobs Health Center.
Never before has Cleveland Clinic built its own regional hospital from the ground up and it's one of the most technologically advanced in Northeast Ohio. Caregivers talk to each other instantly, from anywhere in the hospital, through wireless communication devices. Patients view educational videos and control the room temperature from their interactive TV. Patients requiring intensive care can see and talk to physicians through their TV, as well.
Avon Hospital is the first Cleveland Clinic facility in Lorain County to offer diagnostic cardiac catheterizations for people with chest pain or heart issues. It brings Cleveland Clinic's No. 1 heart program in the nation closer to local residents.
Two new operating rooms add to the four already on-site. Patients will be able to have various surgical procedures, from joint replacements and abdominal surgery, to outpatient procedures, such as colonoscopies and pain management.
Quality, Recognition & Accreditation
Nursing Recognition
Avon Hospital has been designated by the American Nurses Credentialing Center's (ANCC) as a health facility on the Journey to Magnet Excellence® designation. This designation recognizes a health care organization's commitment to creating and sustaining a culture of excellence in nursing.
Who We Are
Avon Hospital is a 126-bed acute care hospital serving the needs of Lorain and Western Cuyahoga Counties since 2016. We are 250 nurses strong utilizing the Zielony Nursing Institute Professional Practice Model. Nursing care at Avon Hospital is organized to provide comprehensive care that helps patients attain optimum health and wellness with specialized care to meet their individualized needs.