Overview
Overview
PGY1 Pharmacy Residency Program
The Avon Hospital Pharmacy Residency (PGY-1) is a one-year postgraduate training program based in a state-of-the-art community hospital practice setting. The residency will build upon the knowledge and skills gained from a Doctor of Pharmacy education, focusing on the development of a pharmacist practitioner capable of managing medication-related care for patients with a variety of acute and chronic disease states.
Core experiences include central and decentralized pharmacy practice, internal medicine, critical care, infectious diseases, and emergency medicine, as well as every other weekend staffing and clinical responsibilities. The resident will develop leadership skills through a practice management experience, hospital committee involvement, and may choose to participate in a leadership certificate program. The resident will be involved in educational activities, including presentations to pharmacy staff, provider and nursing in-services, co-precepting pharmacy students, and completion of a teaching certificate through Northeast Ohio Medical University. Research experience will be gained through completion of a major research project which will be presented at the ASHP Midyear Clinical Meeting and regional residency conferences.
Department of Pharmacy
The Department of Pharmacy provides 24-hour pharmaceutical services out of the inpatient pharmacy with decentralized pharmacist coverage in the emergency department, rapid observation unit, intensive care unit, and general medical/surgical floors. Pharmacists are integral members of the interdisciplinary care team and focus on drug therapy optimization, medication reconciliation, and patient education.
Residency Program Training Site
Type: Hospital
Owner/Affiliate: Cleveland Clinic
Model Type(s): Acute Care, Community Hospital
Tax Status: Non-Profit
Professional Staff: 13
Non-Professional Staff: 13
Total Beds: 126
Average Daily Census: 78
About the Program
About the Program
Avon Hospital opened in November 2016, adjacent to the Richard E. Jacobs Health Center in the western-Cleveland suburb of Avon, Ohio. This 126-bed community hospital is the first Cleveland Clinic regional hospital built from the ground up, and was designed to accommodate future advances in medical care. Avon Hospital provides a variety of services to the community including emergency medicine, general and orthopedic surgery, and acute care. A unique healthcare delivery model allows for around-the-clock bedside coverage utilizing hospitalist physicians and NP/PA providers.
Required Rotations
Orientation, unit-based pharmacy practice, internal medicine, critical care, emergency medicine, infectious diseases, practice management, and research.
Elective Rotations
Outpatient hematology/oncology, ambulatory care, and pediatrics. Other elective opportunities are based on preceptor availability at other Cleveland Clinic Hospitals in a variety of clinical practice areas.
Longitudinal Rotations
Pharmacy practice, research, committee, teaching certificate, and leadership certificate (optional).
Application
Application
Interested applicants must be PharmD graduates of accredited college of pharmacy, be eligible for licensure in the State of Ohio, and submit the standard application materials through PhORCAS (i.e. Letter of Intent, CV, the 3 standard reference forms in PhORCAS, official college transcripts), along with:
We request a minimum of one (two is preferred) of your three references should come from a preceptor who you have worked with in a clinical setting, related to an APPE in acute or ambulatory care. The clinical preceptor should be able to comment on your scope of responsibility, total patient load, level of autonomy, clinical abilities, and organizational and time management skills. All 3 reference writers should use the standard PhORCAS template to submit their candidate recommendation and comment on a minimum of 7 of the 13 listed candidate characteristics.
A response to the following essay statement is required for acceptance. The essay response should be no longer than one page in length. An application will not be reviewed if this statement is missing. Please note that the essay is separate from your letter of intent. Reflecting on your APPE rotations, please provide a piece of critical feedback you have received from one of your preceptors on a direct patient care rotation. Explain how you have incorporated this feedback into your practice and/or worked to improve in this area.
Please submit all application materials via Pharmacy Online Residency Centralized Application Service (PhORCAS).
Residency applicants must currently be authorized to work in the United States. Cleveland Clinic Pharmacy does not provide employment-based non-immigration visa sponsorship for pharmacy residency programs.
Deadline for receipt of these materials to be considered for an on-site interview: January 1, 2020
More Information
Please direct further questions regarding the PGY1 program to the Residency Program Director:
Margaret Andersson, RPh, MBA
Department of Pharmacy
Cleveland Clinic Avon Hospital
33300 Cleveland Clinic Blvd
Avon, Ohio 44011
Phone: 440.695.5287
Fax: 440.695.5059
Email: mmorgenstern@ccf.org
Benefits, Travel, and Compensation
Benefits, Travel, and Compensation
General
Personalized lab coats and business cards
Resident office space
Laptop computer and cellphone
Registration and reimbursement for travel to ASHP Midyear Meeting, Ohio College of Clinical Pharmacy Meetings, and regional residency conference
Professional membership – reimbursement for one professional pharmacy organization membership
BLS/ACLS certification
Online library access
Continuing education
Immunizations
Free Parking
Health Benefits
Eligible for:
Standard comprehensive medical coverage
Prescription drug coverage
Life insurance
Disability
Dental
Vision
Leave
Professional leave

Completion of board examinations: 2 days
Interviews: 2 days

Personal leave: 10 days
Salary
Program Personnel
Program Personnel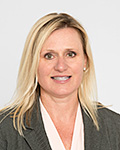 Margaret Andersson, RPh, MBA
Title: Director of Pharmacy, Residency Program Director
Education: Purdue University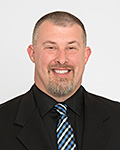 Brian Rose, RPh
Title: Pharmacy Manager
Education: University of Toledo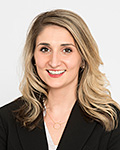 Aleksandra Hiznay, PharmD, BCPS
Title: Clinical Staff Pharmacist
Education: The Ohio State University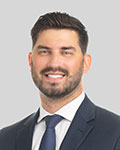 Carl Buchwald, PharmD, BCPS
Title: Clinical Staff Pharmacist
Education: University of Toledo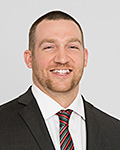 Gregory Hauler, PharmD, BCPS
Title: Clinical Staff Pharmacist, Emergency Medicine
Education: Northeast Ohio Medical University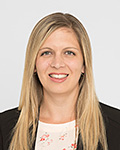 Susan Seiti, PharmD, BCPS
Title: Clinical Staff Pharmacist
Education: University of Findlay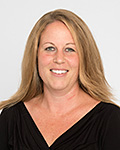 Karissa Kusick Dominick, PharmD, BCOP
Title: Clinical Pharmacy Specialist, Ambulatory Oncology
Education: The Ohio State University

Janet Wu, PharmD, BCIDP
Title: Clinical Pharmacy Specialist, Infectious Diseases
Education: The Ohio State University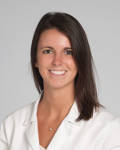 Danielle Marut, PharmD
Title: Clinical Pharmacy Specialist, Critical Care
Education: University of Toledo