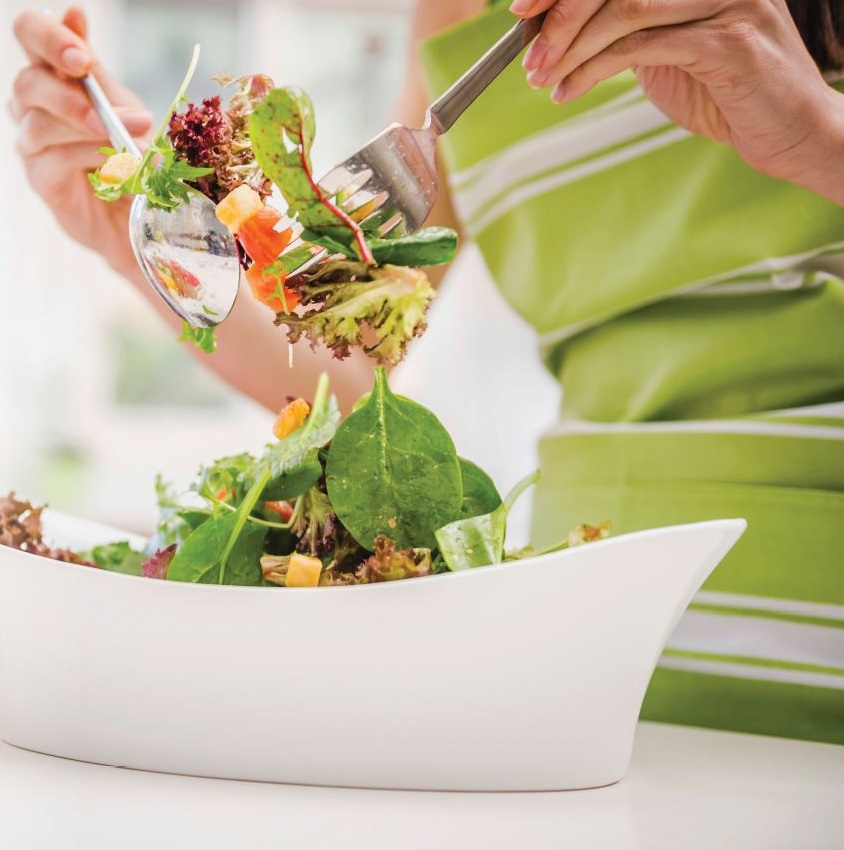 LifeStyles offers a variety of wellness services and class for the community. For more information and pricing on these classes, please call 330.665.8022 unless otherwise noted.
LiteStyle - 10 Weeks to a Healthier Body
Learn how to nourish your body and exercise effectively from registered dietitians and personal trainers. Limited spots available. Fee to participate. Open to the community.
Pre- and post-fitness assessment
8 nutrition workshops
Meal planning assistance
16 small group training sessions
Tools and resources to lose weight and keep it off
Nutrition Consultation
Whether you're looking to manage health concerns through diet or just tune up your weekly menu, we offer services and packages to meet your needs. We can provide nutrition education to help you reduce your cholesterol, lower your sodium intake, eat for better sports performance and more. We tailor our recommendations to meet your goals and special health concerns. Clients meet with a registered dietitian one-on-one.
Biometrics: Meal Planning Made Easy
LifeStyles members have access to a web-based program that creates a personalized meal plan to help you achieve your wellness goals. The meal plan includes 3 meals and 3 snacks for each day, grocery shopping lists and healthy recipes based on an appropriate calorie level for you.
Game Changer: The Ultimate in Personal Transformation Seminar
Don't miss this motivating seminar to learn about boosting metabolism, taking charge of hormones, fueling your body, exercising smart, burning fat, discovering the secret that leads to lasting change and understanding how to make it happen.
Days: One Wednesday per month
Time: 6 – 7:30 p.m.
Cost: free for LifeStyles members, $49/month guests
Register: 330.665.8140, crabies@ccf.org
Bath: June 19, July 24, August 21
Stow: June 26, July 31, August 28
NuFit: Nutrition & Fitness Education (wellness presentation)
A free program that provides information about the latest topics in nutrition and fitness, new recipes, facts vs. myths and tips from a registered dietitian and fitness expert. Events are held each month from 6 - 7 p.m. Free wellness presentations. Open to the community. Registration requested.
May 2019
Inflammation Fighting Foods & Maximize your Fitness Recovery
Thu., May 2
6 - 7 p.m.
Medina Hospital
330.721.5992
Tue..,May 7
6 - 7 p.m.
LifeStyles, Stow
330.945.3100
Tue., May 14
6 - 7 p.m.
LifeStyles, Bath
330.665.8100
Thu., May 16
6 - 7 p.m.
Wadsworth Library
330.334.5761
Tue., May 28
6 - 7 p.m.
LifeStyles, Green
330.896.5000
June 2019
A Guide to Elimination Diets & Maximize your Fitness Recovery
Tue., June 4
6 - 7 p.m.
LifeStyles, Stow
330.945.3100
Thu., June 6
6 - 7 p.m.
Medina Hospital
330.721.5992
Tue., June 11
6 - 7 p.m.
LifeStyles, Bath
330.665.8100
Thu., June 20
6 - 7 p.m.
Wadsworth Library
330.334.5761
Tue., June 25
6 - 7 p.m.
LifeStyles, Green
330.896.5000
July 2019
Smart Snacking & Fitness Tracking Devices
Tue., July 2
6 - 7 p.m.
LifeStyles, Stow
330.945.3100
Tue., July 9
6 - 7 p.m.
LifeStyles, Bath
330.665.8100
Thu., July 11
6 - 7 p.m.
Medina Hospital
330.721.5992
Thu., July 18
6 - 7 p.m.
Wadsworth Library
330.334.5761
Tue., July 23
6 - 7 p.m.
LifeStyles, Green
330.896.5000
August 2019
Healthy Lunch Makeovers & Water Exercises
Thu., Aug. 1
6 - 7 p.m.
Medina Hospital
330.721.5992
Tue., Aug. 6
6 - 7 p.m.
LifeStyles, Stow
330.945.3100
Tue., Aug. 13
6 - 7 p.m.
LifeStyles, Bath
330.665.8100
Thu., Aug. 15
6 - 7 p.m.
Wadsworth Library
330.334.5761
Tue., Aug. 27
6 - 7 p.m.
LifeStyles, Green
330.896.5000