Overview
Overview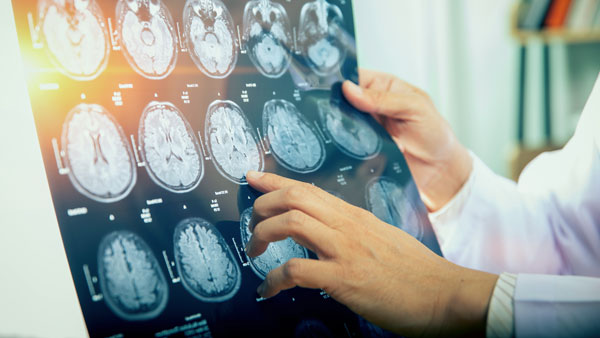 Cleveland Clinic Florida is home to the region's leading plastic and reconstructive surgeons with experience treating nerve conditions in the head and face, including migraine headaches. They have training in key specialty areas, including craniofacial surgery and microvascular surgery. This experience makes our team uniquely qualified to care for disorders from migraine headaches to facial paralysis.
Headache and Facial Paralysis Treatment: Why Choose Cleveland Clinic Florida?
At our plastic and reconstructive surgery program, you'll find:
Multispecialty team: Plastic and reconstructive surgeons work closely with neurologists, vascular surgeons, radiologists and other experts at Cleveland Clinic Florida to build a treatment plan tailored to your needs. You can receive comprehensive care right here in South Florida.
Advanced training: Several of our board-certified surgeons have additional fellowship training in microvascular surgery. In this technique, we use a special microscope and imaging guidance to operate on delicate nerves and blood vessels in your head and face. This expertise gives you access to highly specialized nerve and migraine surgeries that may not be widely available.
Clinical leaders: Cleveland Clinic Florida is the only facility in Broward County approved by the Accreditation Council on Graduate Medical Education. This means we're qualified to train other doctors in the latest surgical techniques, such as nerve grafting and facial reanimation. You can be confident you're receiving advanced, up-to-date care.
Complete care: Rehabilitation after facial nerve surgery can help you regain function in your face. You may work to strengthen your facial muscles or relearn to smile and make other facial expressions. You can get this care right at Cleveland Clinic Florida, where every member of your care team stays updated on your progress and changing needs.
Facial Nerve Conditions We Treat
Nerve disorders in the head and face can take a variety of forms. They might be the result of trauma, medical treatment or underlying health conditions. Our surgeons take the time to carefully evaluate your needs to find the best way to restore facial movement and reduce pain.
Conditions we treat include:
Migraine Surgery and Facial Nerve Procedures We Offer
Migraine Surgery and Facial Nerve Procedures We Offer
The goal of facial nerve surgery is to restore facial movement. But migraine surgery and other nerve procedures also require extensive knowledge of facial aesthetics. Our surgeons help you achieve the best possible results in both form and function.
Facial reanimation surgery
During facial reanimation surgery, we connect healthy, functional nerves in the face to nerves that aren't working as they should. Or we might transfer nerves from one part of your face to another. It's a bit like rewiring the circuitry in your face that moves your muscles. The treatment may improve your ability to smile, blink and make other facial expressions. Facial reanimation is a complex microvascular procedure that requires a high level of expertise, which you'll find at Cleveland Clinic Florida.
Neurolysis for migraine headaches
Sometimes facial pain or migraine headaches result from compressed or irritated nerves. Decompressing or "freeing up" those nerves may relieve symptoms. Our surgeons do careful preoperative testing to locate the exact nerves causing your pain. We then perform neurolysis to remove scar tissue, bone or blood vessels that are putting pressure on the nerves.
Some nerve conditions in the head or face may not need surgery. Many people with chronic migraine headaches can find relief from nerve blocks or neuromodulators such as Botox®. These treatments work by stopping pain signals sent from your brain.
We also offer a wide range of cosmetic procedures for people with facial drooping unrelated to nerve disorders. Face-lifts, eye lifts and other surgeries can help you achieve your aesthetic goals. Learn more about your options for facial cosmetic procedures.
What to Expect
What to Expect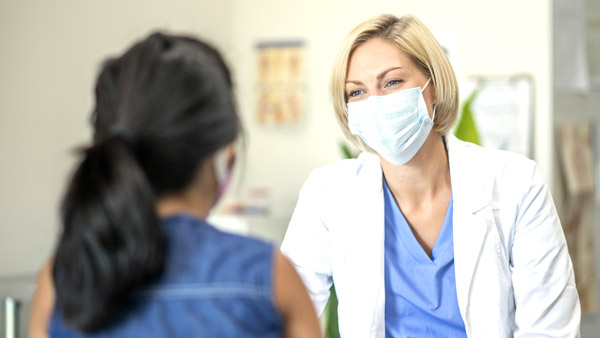 When deciding on cosmetic or reconstructive surgery, it is important to consult with an expert. During your consultation at Cleveland Clinic Florida's Cosmetic and Plastic Surgery Center one of our board-certified physicians will meet with you to discuss your goals and expectations as well as the following:
Review your complete medical history (including past and current medications)
Discuss any medical conditions that could affect your procedure's outcomes
Explain the benefits, risks and timeline for the procedure
Evaluate the part of your body that would be treated
Give recommendations
Answer any questions you may have
You will leave your first visit with a clear idea of the options available to you, as well as any risks involved.
Our plastic surgeons also may collaborate with physicians from other medical and surgical specialties to provide you with the best and most comprehensive care for your aesthetic and reconstructive needs. To schedule a consultation, please call 954.659.5220
Care Credit
Care Credit
Insurance rarely covers the cost of copays and/or elective cosmetic surgery and procedures. For an explanation of payment options, including CareCredit financing to pay for out-of-pocket expenses not covered by medical insurance, please call 954.659.5220 and ask to speak with one of our caregivers.
Our Doctors
Appointments & Locations