Overview
Overview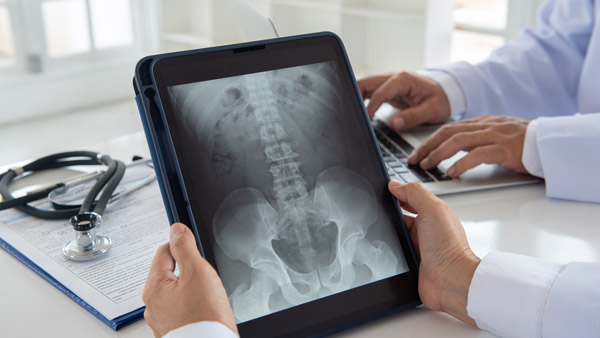 At Cleveland Clinic Florida, our board-certified plastic surgeons specialize in complex abdominal wall reconstruction. If you've had unsuccessful hernia surgery or have an abdominal wall defect from colorectal cancer surgery or another procedure, we can help. We use advanced techniques to reduce pain and restore your abdominal wall's strength and function with minimal scarring.
Complex Hernia Repair: Why Choose Cleveland Clinic Florida?
At our plastic and reconstructive surgery program, you'll find:
Comprehensive expertise: Our team-based approach means you receive treatment recommendations from experts who can address your unique medical needs. Our plastic and reconstructive surgeons design your care plan while working closely with general surgeons, urologists, gynecologists, colorectal surgeons and other experts.
Surgical skill: Abdominal wall reconstruction is a very complex procedure that requires a highly skilled surgeon. Cleveland Clinic Florida is home to some of the region's leading plastic and reconstructive surgeons. They not only perform these procedures but also train other doctors in the latest surgical techniques. That means you can count on your team to have leading expertise.
Postoperative care: We provide a variety of services to help you recover after abdominal wall reconstruction. You receive all the care you need in one coordinated program, from pain management to physical medicine and rehabilitation.
Commitment to safety: Your comfort and safety are our highest priorities — before, during and after surgery. As a full-service hospital, we offer postoperative inpatient care for your recovery. You also have access to an on-call surgeon and our 24/7 emergency department in the event of complications.
Conditions We Treat
Conditions We Treat
The abdominal wall contains our internal organs, stabilizes our core and supports the muscles of our back. Its many layers of tissue include skin, muscle and fat. Sometimes, surgery or other health conditions can lead to a hernia. A hernia is a weakness or opening in the muscle that can cause pain and result in the intestines, fat or tissue bulging out.
Traditional abdominal wall hernia surgery may successfully repair the problem. But some people have very large, complex or recurrent hernias that require special reconstructive procedures.
Our surgeons specialize in abdominal wall reconstruction for:
Abdominal wall defects after colorectal surgery.
Incisional hernias (a hernia at a healing surgical scar).
Recurrent hernias (hernias that come back).
Severe abdominal adhesions.
Our Abdominal Wall Reconstruction Procedures
Abdominal wall reconstruction repairs abdominal tissue through an incision in your belly. We reposition and repair damaged abdominal tissue. In some cases, we use tissue (biologic) or human-made (prosthetic) mesh at the open wound or hernia site. The mesh gives the area additional support.
Our surgeons focus on preserving your abdominal muscle function and securely closing the hernia. We use advanced techniques to minimize scarring, both inside and outside your abdomen. Less scar tissue offers a better cosmetic appearance and decreases the risk of a recurrent hernia.
Care Credit
Care Credit
Insurance rarely covers the cost of copays and/or elective cosmetic surgery and procedures. For an explanation of payment options, including CareCredit financing to pay for out-of-pocket expenses not covered by medical insurance, please call 954.659.5220 and ask to speak with one of our caregivers.
Our Doctors
Appointments & Locations