Overview
Overview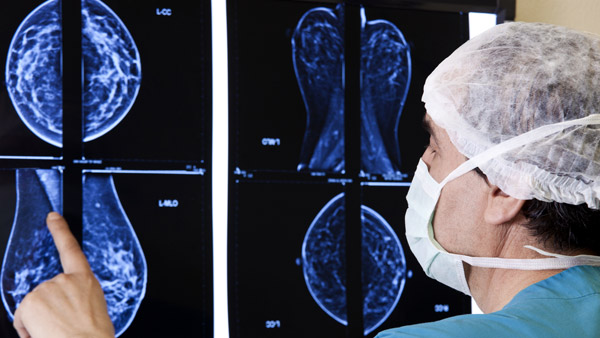 After a mastectomy or lumpectomy for breast cancer, you want to get back to feeling like yourself again. Breast reconstruction surgery is one way to restore form and function to your breasts. Cleveland Clinic Florida is home to the region's foremost plastic and reconstructive surgeons specializing in the latest breast reconstruction and resensation techniques.
Mastectomy Reconstruction: Why Choose Cleveland Clinic Florida?
Our breast reconstruction program offers:
Specialty expertise: Several of our board-certified plastic surgeons have fellowship training in microvascular surgery (reattaching nerves and blood vessels). They perform complex procedures, such as breast resensation surgery, to restore feeling to your breasts after a mastectomy.
Team-based approach: Plastic surgeons consult with oncologists, radiologists, breast surgeons and other experts to help you receive the care you need. We plan the most appropriate sequence of breast cancer treatments and reconstruction for your needs
Innovative technology: Cleveland Clinic Florida is pioneering technology to create a 3D model of breast nerves and blood vessels using CT scans. We use this model during your procedure to help us build a new breast mound with incredible accuracy and precision.
Personalized attention: The most important part of breast reconstruction is knowing your options. We take the time to answer your questions, address your concerns and guide you toward the procedures that suit your medical needs and cosmetic goals.
Our Breast Reconstruction and Resensation Procedures
Our Breast Reconstruction and Resensation Procedures
Breast reconstruction is a personal choice. If you do choose to rebuild your breasts after breast cancer surgery, we specialize in a range of breast reconstruction procedures to help you look and feel your best. Your surgeon and oncologist can help you determine if immediate (at the time of your mastectomy) or delayed (after a mastectomy and other treatments such as radiation therapy) reconstruction is best for your needs.
We also offer revision surgeries for past breast reconstructions. You may have the option of changing the look and feel of a reconstructed breast 10 or even 20 years after the original reconstruction.
Learn more about your options for breast cancer treatment at Cleveland Clinic Florida.
Implant and flap reconstruction
We offer both implant and flap breast reconstruction:
Implant reconstruction: We use a saline or silicone implant to recreate your breast after a mastectomy.
Flap reconstruction: We use skin, fat and muscle taken from other areas of your body to recreate the breast mound. We may take the tissue from your abdomen, lower back, buttocks or other fleshy areas.
DIEP flap surgery
The surgeons at Cleveland Clinic Florida specialize in deep inferior epigastric perforator (DIEP) flap surgery. We use belly tissue (but no muscle) to reconstruct the breast. Benefits of the DIEP muscle-sparing procedure include:
Less pain after surgery.
Preserved abdominal muscle strength.
Quicker recovery.
Resensation surgery
Resensation surgery can help restore feeling in the breast and chest after a mastectomy. During flap reconstruction, a surgeon uses nerves and blood vessels in the transferred tissue to reconnect nerves and blood vessels cut during your mastectomy.
Resensation surgery is a highly complex procedure that requires extensive training in microvascular surgery. We're one of only a few centers in the region offering this surgery, and several of our plastic surgeons have fellowship training in this technique.
Nipple reconstruction
Some people choose to have nipple reconstruction after a mastectomy. We may recreate your nipple using a skin graft or flap. Nipple reconstruction usually happens several months after your mastectomy.
Reconstruction after lumpectomy
A lumpectomy, or partial mastectomy, removes cancerous tissue in part of your breast but doesn't remove the whole breast. The procedure may leave an indentation or bulge in your breast. If you choose treatment to balance the look of your breasts, we may recommend one of the following approaches:
Use tissue from elsewhere in your body to reconstruct that part of the breast.
Move existing breast tissue to fill in a dent or remove a bulge.
Augment, reduce or reshape your other breast to match the treated breast more closely.
What to Expect
What to Expect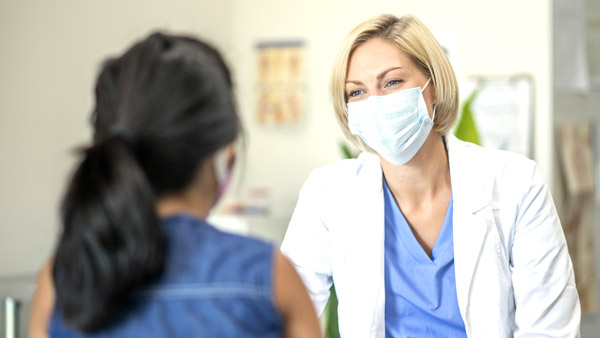 When deciding on cosmetic or reconstructive surgery, it is important to consult with an expert. During your consultation at Cleveland Clinic Florida's Cosmetic and Plastic Surgery Center one of our board-certified physicians will meet with you to discuss your goals and expectations as well as the following:
Review your complete medical history (including past and current medications)
Discuss any medical conditions that could affect your procedure's outcomes
Explain the benefits, risks and timeline for the procedure
Evaluate the part of your body that would be treated
Give recommendations
Answer any questions you may have
You will leave your first visit with a clear idea of the options available to you, as well as any risks involved.
Our plastic surgeons also may collaborate with physicians from other medical and surgical specialties to provide you with the best and most comprehensive care for your aesthetic and reconstructive needs.
To schedule a consultation, please call 954.659.5220.
Care Credit
Care Credit
Insurance rarely covers the cost of copays and/or elective cosmetic surgery and procedures. For an explanation of payment options, including CareCredit financing to pay for out-of-pocket expenses not covered by medical insurance, please call 954.659.5220 and ask to speak with one of our caregivers.
Our Doctors
Appointments & Locations