Fellowship Overview
Fellowship Overview
The Gynecology Oncology fellowship at Cleveland Clinic is a three-year program that accepts its trainees following completion of residency from an ACGME approved program.
The primary goal of the fellowship is to provide an in-depth experience in clinical and investigative work to allow pursuit of an academic career within gynecologic oncology. Fellows obtain experience in the basic science laboratory, clinical, research as well as the clinical aspects of gynecologic oncology. The fellows have an intensive and ongoing research experience allowing them to develop quality collaborative research programs during their future careers. The fellows also have an intensive and broad based clinical experience with progressive responsibility resulting in the capability of providing independent subspecialty care within a tertiary medical center.
The major strength of this program is the strong clinical experience gained at our institution renowned for combining patient care, research and education. Currently the fellow's initial year consists of laboratory experience in the Departments of Cancer Biology or Cancer Pharmacology. The fellows have a one-year research experience under the direction of one of the senior investigators. This experience will be without interruptions related to clinical duties and during this year, the fellows complete required graduate course work in biostatistics and molecular biology. The research experience will allow an intensive study into the scientific basis for current and future cancer care. It is anticipated that the fellows will supplement the initial research experience with additional research projects during the later two years of the fellowship.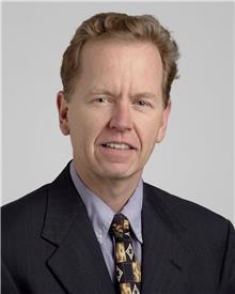 Peter G. Rose, MD, Fellowship Director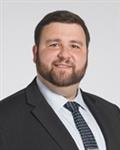 Roberto Vargas, MD, Assistant Fellowship Director
About The Program
Gynecologic Oncology fellows benefit from a strong clinical program marked by high quality and complex patient care provided in a setting noted for collaboration and collegiality. The hallmark of Cleveland Clinic has been the excellence of its patient care that has largely developed as a result of the collegial relationship among departments and individual clinicians. The large volume of patient cases provided enables the fellows to have a broad based exposure to clinical gynecologic oncology marked by progressive responsibility in both the outpatient clinic and the hospital. In addition to clinical responsibility, it is expected that trainees will also progress in their abilities to conduct independent research, teaching of residents and medical students as well as administrative duties. The program director and other faculty will be regularly meeting with the fellows to assess their progress in these goals so that individual weaknesses can be identified, remedied and increased responsibility assumed.
During the time of your Gynecologic Oncology Fellowship your rotations will include:
18 months Gynecology Oncology
1 month Radiation Oncology
1 month Surgical Intensive Care Unit
1 month Palliative Medicine
2 months chemotherapy
12 months research
1 month elective time
Chemotherapy
The gynecologic chemotherapy service is a fully integrated portion of the Gynecologic Oncology program at all sites. In addition to the gynecologic oncologists, it is staffed by expert gynecologic nurse clinicians. When possible, patients are treated on National Cooperative Group clinical trials as well as in house studies. Major decisions resulting in surgery, radiation therapy or a change in chemotherapy regimens are frequently integrated into the outpatient clinics when the fellows are participating.
---
Minimally Invasive Surgery Center
In addition to an intensive exposure to conventional procedures for gynecologic malignancies, the fellows have an opportunity to participate in the development and application of endoscopic approaches to gynecologic cancers. The Minimally Invasive Surgery Center at this institution has attracted world-class individuals including Dr. Tommaso Falcone (Chairman of Obstetrics, Gynecology and Women's Health Institute). The Minimally Invasive Surgery Center allows the fellows to participate in surgical innovation, research, and new technology related to gynecologic oncology, including robotic surgery, single-port laparoscopy and robotic single-port surgery. A series of strong and stimulating off-service rotations have been arranged. These experiences will offer the fellows an intensive exposure to allied disciplines with the opportunity to work with experienced clinicians on very active services.
---
Outpatient Clinics
All members of the team will participate in the outpatient clinics throughout both clinical years. Initial examination is performed by the fellow and then subsequently supervised by the individual faculty member who has received the referral. An effort is made to involve the fellows in new patient assessment whenever they are available. Management decisions and plans are then collectively reviewed and implemented. Other outpatient activities will be as time allows given the fellow's responsibilities in the hospital/operating room. However, the fellows are aware that we expect outpatient clinic participation when possible as we believe it is critical to their training.
---
Research Expectations
The first year of fellowship consists of a protected 12-month research experience. During this time, the fellows are without weekday clinical responsibilities, but may be required to cover night or weekend call during the year. Laboratory projects will be carried out in the Research Institute. There is a wide range of research opportunities available including focusing on molecular genetic analysis of common human malignancies, studying ovarian cancer growth factors and tumor markers (in particular the area of bioactive lysophospholipids), work on interferons, tumor suppression, innate immunity, antisense and apoptosis, molecular mechanisms of initiation and progression of carcinogenesis, and studying molecular mechanisms controlling cellular responses to extra cellular stimuli. While it is anticipated that the fellow will complete their primary project during their first year of fellowship, opportunities for continued interfacing with the research division fellows and laboratory personnel is encouraged to allow additional experience and maturation of projects. Opportunities for non-laboratory, prospective clinical research projects will also be considered individually for those fellows desiring more clinical or epidemiological research experiences. Several of our fellows have completed cancer screening projects in underserved countries over the last five years with Dr. Jerome Belinson (Consultant Staff in Gynecologic Oncology).
Diversity & Inclusion
Discover the role diversity and inclusion plays at Cleveland Clinic and at its Graduate Medical Education program, as well as our diversity and inclusion efforts.
Learn more
Outcomes
Outcomes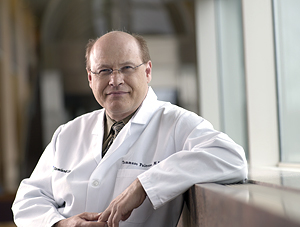 Tommaso Falcone, MD, Professor and Chairman
Cleveland Clinic Obstetrics, Gynecology and Women's Health Institute
"Our collaborative approach, fostered in interdisciplinary care centers, consistently improves clinical outcomes, increases patient satisfaction and stimulates research. Our Centers of Excellence include gynecologic oncology, female pelvic medicine and reconstructive surgery, reproductive endocrinology and infertility, menstrual and fibroid treatment and maternal-fetal medicine."
Quality counts when referring patients to hospitals and physicians. Cleveland Clinic is recognized in the U.S. and throughout the world for its expertise and care. Designed for a healthcare provider audience, the Outcomes information contain a summary of our surgical and medical trends and approaches, data on patient volume and outcomes, and a review of new technologies and innovations.
Educational Requirements
Educational Requirements
Teaching Opportunities
The fellow will have the opportunity to enhance their individual teaching skills. There will be at all times residents from either the integrated Cleveland Clinic/MetroHealth Medical Center Residency Program or the newly approved Cleveland Clinic Residency Program. A second and fourth year resident is assigned full time to the oncology service. We also have the "Gruber Fellowship" which allows visiting 3rd year Ob/Gyn residents to have a more intensive experience on our service, often leading towards application for fellowship training. Medical student participation on the Gynecologic Oncology Service consists of third year clerks from Cleveland Clinic Lerner College of Medicine (CCLCM) or Case Western Reserve University School of Medicine (CWRU), and fourth year elective students from other institutions. The fellows also have many other educational opportunities for the teaching of allied medical personnel and nursing staff.
---
Departmental Grand Rounds
The Gynecology Oncology fellows will participate in weekly Departmental Grand Rounds. Included in these conferences are monthly Quality Assurance and Improvement meetings. The oncology fellows actively participate in these conferences and present all pertinent patient materials related to oncology patients. Additionally, the fellows are required to present the results of their research on an annual basis at Departmental Ground Rounds.
---
Conferences
Pathology Conference
The fellow will participate in weekly Gynecologic Oncology Pathology Conferences. During these conferences, one of the gynecologic pathologists reviews the histopathologic materials of all recent patients. Additionally, the fellow will lead the weekly Gynecologic Oncology Patient Management Conference during which all hospital patients and their planned therapies are reviewed with the faculty and other personnel. Recognizing the strength we have in gynecologic pathology (currently five Gyn Pathologists) and the Pathology Department's sub-specialty sign-out of surgical specimens, we place a strong emphasis on pathology review and its integration into clinical management. The fellows as well as other trainees are responsible for the presentation of new patients at the weekly conferences and proposed programs of management will be presented and defended.
Fellowship Didactics
The didactic course for the fellows is a blend of methods to include fellow presentations, cases discussions, didactic lectures, and core based learning. The course materials are assembled into a useful resource for boards, with the current plan being a collection of CDs.
Medical Oncology Seminars
The Gynecologic Oncology fellows are encouraged, as time permits, to attend the relevant seminars at the Lerner Research Institute as well as the Medical Oncology Seminar Series. These programs are offered throughout the academic year. The initial three months of medical oncology seminars are intended as an overview of oncology for new medical oncology fellows and first year Gynecologic Oncology fellow(s) will be encouraged to attend. Approximately six times per year a combined Cleveland Clinic/CWRU Journal Club occurs. Each fellow presents and reviews an article of current interest with the focus on a specific topic
Gruber Visiting Fellowship
Gruber Visiting Fellowship
Through the generous support of Mr. and Mrs. Tom Gruber, visiting rotations of one month are offered to individuals considering a career in Gynecologic Oncology or wishing to expand their clinical experience. Selected residents, from ACGME approved residencies, will work with the Gynecologic Oncology team to care for patients with complex and diverse gynecologic cancers. Participation will involve hospital/OR responsibilities and outpatient and chemotherapy clinic participation. Regular conference and didactic presentations are offered.
Participants can expect enhanced surgical experience and an improved understanding and exposure to the discipline of Gynecologic Oncology.
Residents in ACGME approved programs entering their PGY3 year are invited to apply. Visiting residents will have access to all facilities and support in the Cleveland Clinic Division of Education. A furnished apartment or hotel room close to Cleveland Clinic will be provided. All parking will be the responsibility of the visiting resident.
Malpractice insurance must be provided by the home institution.
How to Apply
Physician who are eligible to apply will be completing a four-year residency program in obstetrics and gynecology accredited by the Accreditation Council for Graduate Medical Education in the United States or a five-year residency program in Canada accredited by the Royal College of Physicians and Surgeons of Canada.
The application deadline is May 1 of the preceding academic year.
Applicants also must be eligible to take the American Board of Obstetrics and Gynecology (ABOG) written examination.
Additional Information
To request more information, contact:
Chad Schlesinger, MBA-HCA
Sr. Program Manager
Department of OB/GYN, A81
Cleveland Clinic
9500 Euclid Ave
Cleveland, OH 44195
Phone: 216.444.5335
Email: schlesc@ccf.org
Staff
Staff
Gynecologic Oncology Staff
Fellows
Fellows
Class of 2025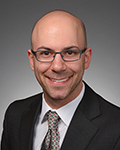 Daniel Margul, MD
Medical School: Northwestern University The Feinberg School of Medicine
Residency: University of Cincinnati Medical Center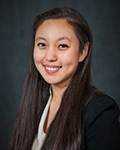 Camilla Yu, MD
Medical School: University of Massachusetts Medical School
Residency: Johns Hopkins
---
Class of 2024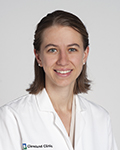 Johanna Kelley, MD
Medical School: Robert Larner, M.D., College of Medicine at the University of Vermont
Residency: University of Vermont Medical Center
---
Class of 2023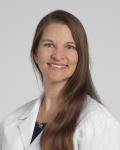 Sabrina Bedell, MD
Medical School: Robert Larner, M.D., College of Medicine at the University of Vermont
Residency: University of Minnesota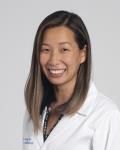 Danielle Chau, MD
Medical School: The Warren Alpert Medical School of Brown University
Residency: Johns Hopkins
---
Class of 2022

Michelle Kuznicki, MD
Medical School: Jacobs School of Medicine and Biomedical Sciences at the University of Buffalo
Residency: University of South Florida
---
Class of 2021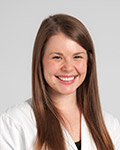 Laura Chambers, DO
Medical School: Midwestern University, Chicago College of Osteopathic Medicine
Residency: Cleveland Clinic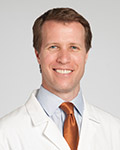 Max Horowitz, MD, PhD
Medical School: University of Pittsburgh School of Medicine
Residency: University of Pittsburgh Medical Center
---
Class of 2020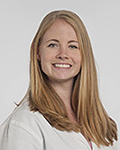 Katie Crean-Tate, MD
Medical School: University of California, Davis, School of Medicine
Residency: University of California (Davis) Medical Center
---
Class of 2019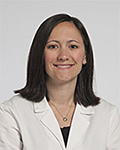 Elizabeth Connor, MD
Medical School: University of Virginia School of Medicine, Charlottesville, VA
Residency: The Warren Alpert School of Medicine at Brown University Women and Infants Hospital, Providence, RI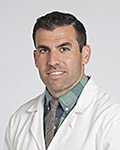 Anthony Costales, MD
Medical School: University of Texas Medical School at Houston, Houston, TX
Residency: Memorial Hermann Hospital, McGovern Medical School, Houston, TX
Application Information
Application Information
The Gynecologic Oncology Fellowship offers a rotation of 1-2-1 categorical positions . All positions are filled through the National Residency Matching Program (NRMP) match. International applicants are invited to apply through the NRMP as well.
How to Apply
The Gynecologic Oncology Fellowship participates in the Electronic Residency Application Service (ERAS) for all positions. Our application requirements are the same as the standard ERAS application:
Complete Application
CV
Personal Statement
Medical Student Performance Evaluation (MSPE)
Medical School Transcript
USMLE Step 1
USMLE Step 2
3rd year CREOG scores will be requested via ERAS once you have applied (please do not email them)
Three Letters of Recommendation (One of which has to be from your residency program director)
International Medical Graduates
Here are some frequently asked question by graduates of international medical school regarding the application process:
U.S. clinical experience is preferred but not a requirement

USMLE Step 1
USMLE Step 2
3rd year CREOG score

Please review the ECFMG requirements for additional information
Gynecologic Oncology Application Deadline
Deadline for interview applications can be found on the Society of Gynecologic Oncology website. Applications should be submitted through the ERAS system.
Interviews
Interviews will generally be held in July or August (data found in ERAS), and invitations are sent via ERAS in conjunction with the SGO Common Application dates.
Interviews will be held using an online video conferencing system.
Detailed information regarding the actual interview day, traveling to Cleveland, hotel accommodations, etc. will be provided to the applicant once the interview is confirmed.
For further questions please contact:
Chad Schlesinger, MBA-HCA
Sr. Program Manager
OB/Gyn and Women's Health Institute
Email: schlesc@ccf.org
Phone: 216.444.5335