Having Your Baby at Cleveland Clinic
Adding to your family can be exciting, moving, thrilling and even a little scary. No matter what emotion is racing through your heart or head, we'll be there for you. Our caregivers are ready to help welcome a new life into your family.
Call Now: 216.444.6601
Why Choose Cleveland Clinic?
There are a lot of steps between conceiving, carrying and cradling your baby. No matter what type of care you want (or need), a team of caregivers will be with you throughout your entire journey.
With three levels of caregivers available, we can tailor your experience during this exciting time.
Ob/Gyns — Caring for you before, during and after pregnancy in a traditional medical setting. Your obstetrician-gynecologist is a specialist in the female reproductive system who can handle a wide variety of births and conditions during pregnancy.
Certified Nurse Midwives — Supportive and compassionate birth experience for low-risk women. You'll get all tests and monitoring typical during pregnancy, along with support for a variety of birth experiences — including all-natural childbirth.
Maternal-fetal Medicine Specialists — Expert care for high-risk pregnancies. With additional training in more complicated pregnancies (like if you used IVF, have preeclampsia or are expecting multiples), these caregivers focus on providing a safe pregnancy for both mom and baby.
Read more about how to choose a healthcare provider for your pregnancy and childbirth.
How Do I Get Started?
Picking a hospital for the birth of your child is not a zero to five star rating decision. There are so many more factors to keep in mind. Where is the hospital related to us on a map? Does this hospital offer an unmedicated birth experience? Is there a NICU there in case my baby needs one? These are all very important questions that are probably going through your head. Here are our answers.
We have three birthing hospitals — Fairview Hospital on the West Side of Cleveland, Akron General to the South and Hillcrest Hospital on the East Side of Cleveland. In high-risk situations, you could also have your baby at Cleveland Clinic's main campus. All three hospitals have a Level III Neonatal Intensive Care Unit.
No matter what you decide, our team will be here for you each step of the way.
Please note: This video was taken before the COVID-19 pandemic. We now follow added protocols (including social distancing and masking) to protect our patients and caregivers.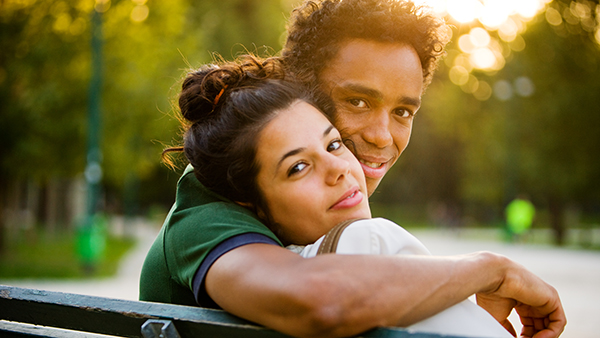 Still Trying To Conceive?
Cleveland Clinic fertility experts provide treatment in a caring environment, where major emphasis is placed on accessibility, personal attention, emotional support and technological excellence.
Visit the Fertility Center
Patient Stories
Patient Stories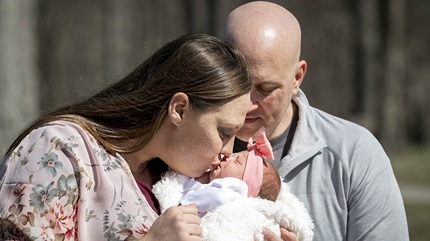 Jul 26, 2021
"I waited my whole life to meet Grace."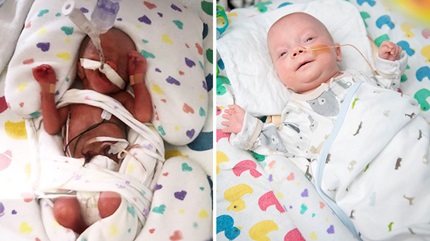 Nov 16, 2020
"His homecoming was beautiful. Four months old, and his siblings got to meet him! We're feeling nothing but happiness."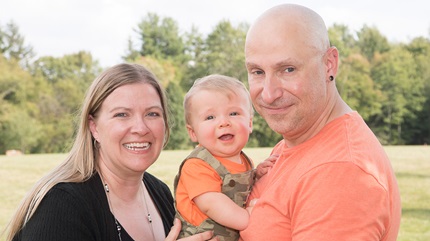 Oct 2, 2019
"We had a good experience at the Fertility Center. It definitely was a team effort! Our doctors were empathetic, explained everything, and never once said, 'stop.' They had to deliver hard news throughout our time, and Dr. Austin held my hand the whole time when I had a miscarriage after the first IVF. My main message to other women is, 'Don't give up hope!' "