Healthcare Organizations Have a Role in Addressing Homelessness
March 29, 2023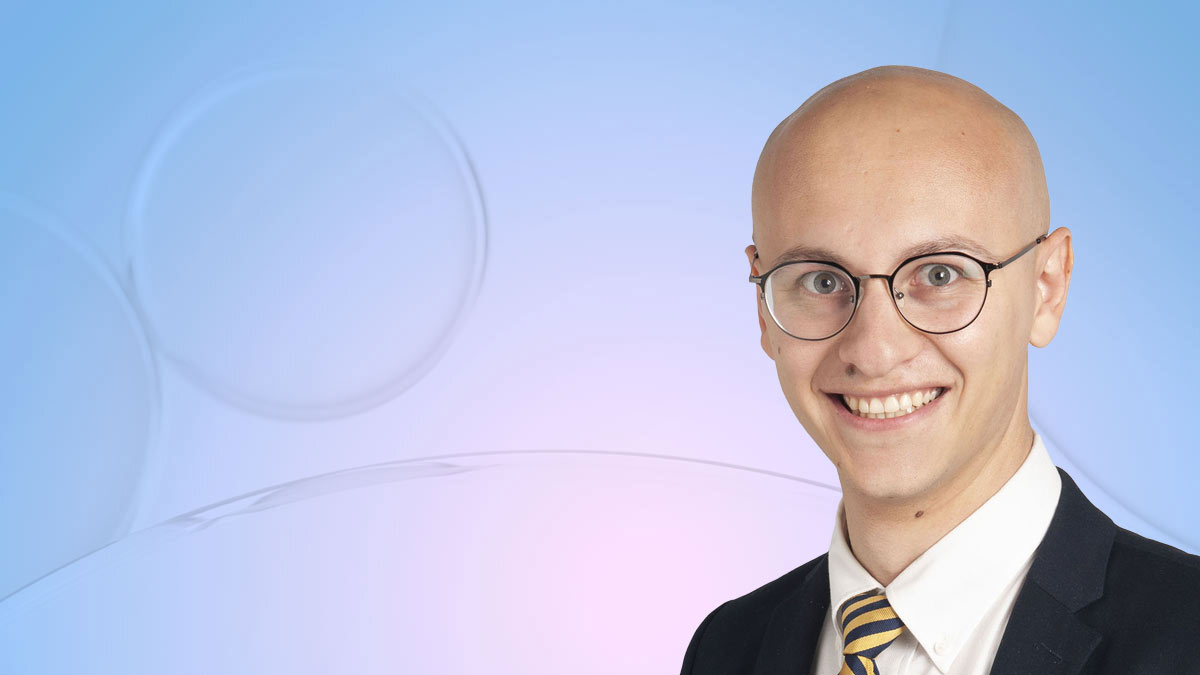 In this episode, we talk with Dr. Jeremy Weleff, who founded the Homelessness Initiative during his residency with the goal of providing the best possible healthcare and advocacy for those experiencing homelessness. Dr. Weleff dives into how the initiative evolved, the tremendous impact it's made and how collaborations with local organizations have helped to sustain and advance the effort.
Subscribe: Apple Podcasts | Google Podcasts | SoundCloud | Spotify
Healthcare Organizations Have a Role in Addressing Homelessness
Podcast Transcript
Dr. James K. Stoller:
Hello, and welcome to MedEd Thread. A Cleveland Clinic Education Institute podcast that explores the latest innovations in medical education, and amplifies the tremendous work of our educators across the enterprise.
Dominique Pishotti:
Hello, everyone. Welcome to today's episode of the MedEd Thread, a Cleveland Clinic Education Institute podcast. I'm your host, Dominique Pishotti, department manager within the Education Institute at Cleveland Clinic in Cleveland, Ohio. For today's session, we will be joined by Dr. Jeremy Weleff to talk about the Homelessness Initiative he began, which aims to provide the best possible healthcare for those experiencing homelessness.
Jeremy is a graduate of the Michigan State University College of Osteopathic Medicine, and recently completed his psychiatry residency training at Cleveland Clinic. During his residency, he was awarded the ACGME, David C. Leach Award, along with the Cleveland Clinic Bruce Hubbard Stewart Award for his work leading the Homelessness Initiative. He is a research fellow here at Cleveland Clinic, and is concurrently working on an addiction psychiatry fellowship at Yale School of Medicine. Jeremy, thank you so much for being here today. We are very excited to hear more about you, and your work with the Homelessness Initiative.
Dr. Jeremy Weleff:
No, thank you for having me.
Dominique Pishotti:
Absolutely. So, Jeremy, before we dive in to the details on the Homelessness Initiative, I would love to hear more about you and your background. Can you share with us how you got started in psychiatry, along with how you found your passion in working with the homeless population?
Dr. Jeremy Weleff:
Yeah, absolutely. So, I'm originally from a very, very small town in Ontario, Canada, and ended up coming to the US for medical school. And found myself always interested in people, and stories. My mom was a veracious reader, and I think that's where I got a lot of my inspiration, and looking for a career, and looking for what I was going to do with the rest of my life, and going off to school, and find a job. And there were a lot of careers that involved people's stories, but I found that the ones in medicine and psychiatry were the most interesting, and presented some of the most interesting challenges.
I was lucky enough to have a lot of very early mentors in psychiatry that showed me just how interesting it can be, and I find it consistently interesting being at the intersection in between neurobiology, medicine, and in society when it comes to psychiatric illness and issues that intersect with psychiatry. So, I'm fairly comfortable, you know, the uncertainty that that brings with a career in psychiatry. I found I've always had a soft spot for those on the margins of society. So those with mental illness, and social needs, and addiction related issues. So, it always just felt like the right fit. It was the people. The people I was working with were the people I wanted to spend time with outside of work. And then patients, and the problems were what I wanted to do during the day. So, it was a nice fit.
Homelessness came in when I was a medical student in Detroit. It was really serendipitous, or maybe a bit of synchronicity. I was starting clerkship, and moving to Detroit, and was lucky enough to get started with a medical student group and some great faculty there that were starting a clinic inside of a warming shelter. And there was this small student group, and myself, and some of these faculty members. And we ran a clinic in Midtown, Detroit for a half day a week. For most of the time, I was doing my clerkship training, and that's really where we- where it all started, and got my passion for homelessness there.
Dominique Pishotti:
That's awesome. So, you mentioned you started your work with the homeless population in Detroit. Can you share with us how your interest for the homeless population bridged over to your residency here at Cleveland Clinic?
Dr. Jeremy Weleff:
Yeah, absolutely. So, I came to Cleveland in 2018 after psychiatry residency training, and there wasn't a whole lot going on when it came to addressing the issues of homelessness here. And so, we just sort of built it. We got the teams together, and started doing that work. In psychiatry, I was coming across those experiencing homelessness in the emergency department, and at Lutheran Hospital. And really, all across wherever I wherever I was at across the healthcare system, and it was clear that more needed to be done. We know very simply that housing is health, and it just was so apparent that if we wanted to impact health in a big way, we had to do it through addressing homelessness and housing security.
So, found myself here at the Cleveland Clinic, and found myself take- taking a slightly more structural, or administrative approach to the issue. We didn't have a robust street program, and there are parts of it that are coming alive now. But I found myself frustrated by the lack of coordination, and I found myself spending a lot of time thinking about the big picture issues that needed to be addressed, and kind of came into this bigger picture role through our residency and with this program. And within that, also thinking about, how do we address this as a community? So not just a lone healthcare system, or a lone team, but how do we come together and collaborate better across the city, or region?
So, for me, I think it's similar feelings that a lot working in public health have. Where, as a physician, your day-to-day work, you know, you see 5, 10, 15, or so patients you're going to interact with in a day. But a big picture policy, or systems influence can affect 100s, 1,000s, and have a really, really long-lasting impact. So, I found my interest to do that here in Cleveland from some of those inspirations.
Dominique Pishotti:
I love that from the start you knew you wanted to make a big impact, and I like that you took the administrative approach here with the impact that you wanted to have. So, can you share a little bit more about the Homelessness Initiative, and the role you had in it? And specifically share what the need was here in Cleveland, and how that shaped your goals specifically for the project?
Dr. Jeremy Weleff:
Yeah. Sure thing. So, when I got started here, when I started talking about homelessness, I think I was met with a little bit of push back, a little bit of resistance. I think people didn't see it as a Cleveland Clinic issue. I was told that, you know, those patients say there's a lot of different places that they go to. I don't think we see very many here, and I didn't see that. You know? I saw these folks in my clinic work, so- so I knew something had to be done. And in the Cleveland area, what we find, and actually what we find nationally is that life expectancy for those experiencing homelessness is about 45 years, or so. And for those seeking care at the Cleveland Clinic, it's about exactly the same.
When you then compare that to the least disadvantaged neighborhoods, life expectancy is about 60-65 years. And in the neighborhoods in Cleveland with the most advantage, it's about 80 years. So, between those experiencing homelessness, and those with the most advantage, you have a 30 plus year disparity. And I don't think that's acceptable, and the Cleveland Clinic, you know, it's a huge system, and a lot of the least advantaged neighborhoods are really bordering. And we're bordering on, really, on their turf. And so, something had to be done. So, we started.
We didn't know how many people experiencing homelessness we were seeing within the healthcare system, so we set out to figure that out. We started with an identification process throughout the entire clinic here. We found in about a five-year period, there was about 7,500 that had touched our doors that had experienced homelessness at some point or were currently experiencing homelessness. This spanned all age groups. So, the cohort we found was about 1,000 kids, and this went all the way up to those above 55, those above 65. And it was across the entire healthcare system. It was east side, west side. It was these advantaged neighborhoods, and these less advantaged neighborhoods.
And yeah, we had to do something, and to prove that first point that, hey, these are very much our patients. This is very real for us, and the impact was huge. This ended up being about 65,000 emergency department visits over that five-year period. There were about 12,000 admissions to in-patient psychiatry over that period. Many of these folks are impaneled in our primary care clinics, and so we're responsible for their health. And, we made some of those points, and we laid out the story. So, we have the initiative is huge. It's got so many different arms, but very simply, we have these practical process improvement projects going on. We have a large research arm, and a number of projects, and interventions going on. And then we have a large community, and advocacy part. So, that's the initiative in a nutshell. We've been lucky to receive some funding through philanthropy. We got an analyst in 2018/2019 when I was coming on. So, we've been lucky too to have the support, and have the great teams across the- the clinic to engage in this.
Dominique Pishotti:
Absolutely. I feel like it's amazing that it's had such an impact. Having the 12,000 admissions just for psychiatry alone with the 65,000 ED within that year span really shows that this did, and in fact, have a big domino effect. So, can you share with us a little bit about the impact, one, that this initiative had? And two, maybe share with us how other institutes kind of followed in suit to some of the things that you were working on specifically with this initiative?
Dr. Jeremy Weleff:
Definitely. Absolutely. So, the impact is ongoing. I think very simply from the community, and the advocacy side, we've made it very clear that we are an active part. That the healthcare systems are an active part in addressing this issue locally. I think that's probably the biggest, and longest lasting impact. We started a community group that meets every month, or every other month. And we invited all the healthcare systems, and we invited all the community organizations that care about homelessness and housing issues in town. And we host speakers, and collaborate. And out of this, a number of pilot projects have grown, and out of this we've continued to push the conversation on homelessness and housing insecurity.
Outside of just what's seen as healthcare, but- but the whole issue, the big picture- picture issue. So that's the bigger story, and on the practical side, a number of our pilots are looking at reducing emergency utilization. Other projects are making sure that people are on a pathway to housing. So, they come to the Cleveland Clinic doors, and we want to make sure that eventually they won't be leaving homeless, or at the very least that they're on a pathway to more stable housing. So those are some of the practical innovations we've done.
Through some of our funding, and other work too, we've provided 1,000s and 1,000s of rides. To and from appointments, or to and from shelter for folks experiencing homelessness that are seeking medical care. So those are- those are some of those impacts. The nice thing about how we've structured the initiative is that we have all of the data tools, and all of the data collection. That creating cohorts, or creating investigations and subgroups of these folks is completely doable. And the one institution that's really taken this and run with it has been the Taussig Cancer Center. And being two of the big pushers over there where we've taken cohorts of these folks we've identified.
And comparing cancer outcomes, and this is cancer screening, and treatment rates, and these sorts of metrics. And being able to take a look at what's going on, and how well we're doing for this population. So, the foundation is there for, really, any institute, or, any group that has a particular interest to come along and join us. And may think better for this population, you know?
Dominique Pishotti:
That's amazing. So, it's very clear that a lot of energy went into developing this initiative. Are you able to share any advice that you would have for other trainees that are interested in possibly starting a project that they're so passionate about?
Dr. Jeremy Weleff:
Yeah. I think there's a lot of energy out there. I think there's a lot of people that want to do good, and find themselves paralyzed by the complexity of addressing social issues within a clinical, or healthcare space. And I think you have to use that energy. You have to keep pushing and you have to have the big picture in mind. And there are helpers everywhere. I think that's a Mr. Roger's quote where, you know, look for the helpers when something bad is going on. There's a lot of people out there that want to do this work, that are likely very happy to collaborate. And just keep pushing, keep asking questions. Sometimes you have to just do it. Sometimes you have to build something, and show that you care about it so much that that really just inspires other people to come along.
Dominique Pishotti:
I think that's great advice. I agree. Obviously, having motivation, and drive, and a passion behind a project really helps to get the momentum going. So, great advice. Obviously, great job working on the Homelessness Initiative. I think it's awesome that we now have offerings here in Cleveland specifically for that population. So, Jeremy, any final takeaways that you'd like our listeners to know?
Dr. Jeremy Weleff:
Yeah. Sure. So, you know, we're coming to a time in clinical medicine where it is just so clear that, what we refer to sometimes as social issues, drive and determine health. And I think that if we're gonna say that if anything impacts health, it's therefore a clinical issue. It's really taking it out of that social space. And the reason for that is that, you know, we draw up all of these political complications, or we say that, oh, the social issues belong to the government, or, it belongs to another group, or it's no problem. But for healthcare, and providers for healthcare systems.
I think it really is our problem when it impacts health, and I think we should really be keeping the messaging around these issues that simple. Yeah. I would also say there's lots of people working in this space to improve things. So, if you're feeling paralyzed by the complexity of trying to improve social, or other means when it comes to your patients, you know, there's a lot of us out there. And systems are increasing complex, and so there's a lot of us out there looking to help. So, I'm gonna make sure people know that.
Dominique Pishotti:
Jeremy, thank you so much for sharing with us about the Homelessness Initiative. Your work truly helps those within the homeless community obtain the healthcare resources they need. To our listeners, thank you for being here with us today. If you would like to follow along on Jeremy's journey with the Homelessness Initiative, we encourage you to follow him on Twitter at Jeremy Weleff, that's his first and last name. We look forward to talking with you all soon on the next episode. Have a wonderful day.
Dr. James K. Stoller:
This concludes this episode of MedEd Thread, a Cleveland Clinic Education Institute podcast. Be sure to subscribe to hear new episodes via iTunes, Google Play, SoundCloud, Stitcher, Spotify, or wherever you get your podcasts. Until next time, thanks for listening to MedEd Thread, and please join us again soon.
MedEd Thread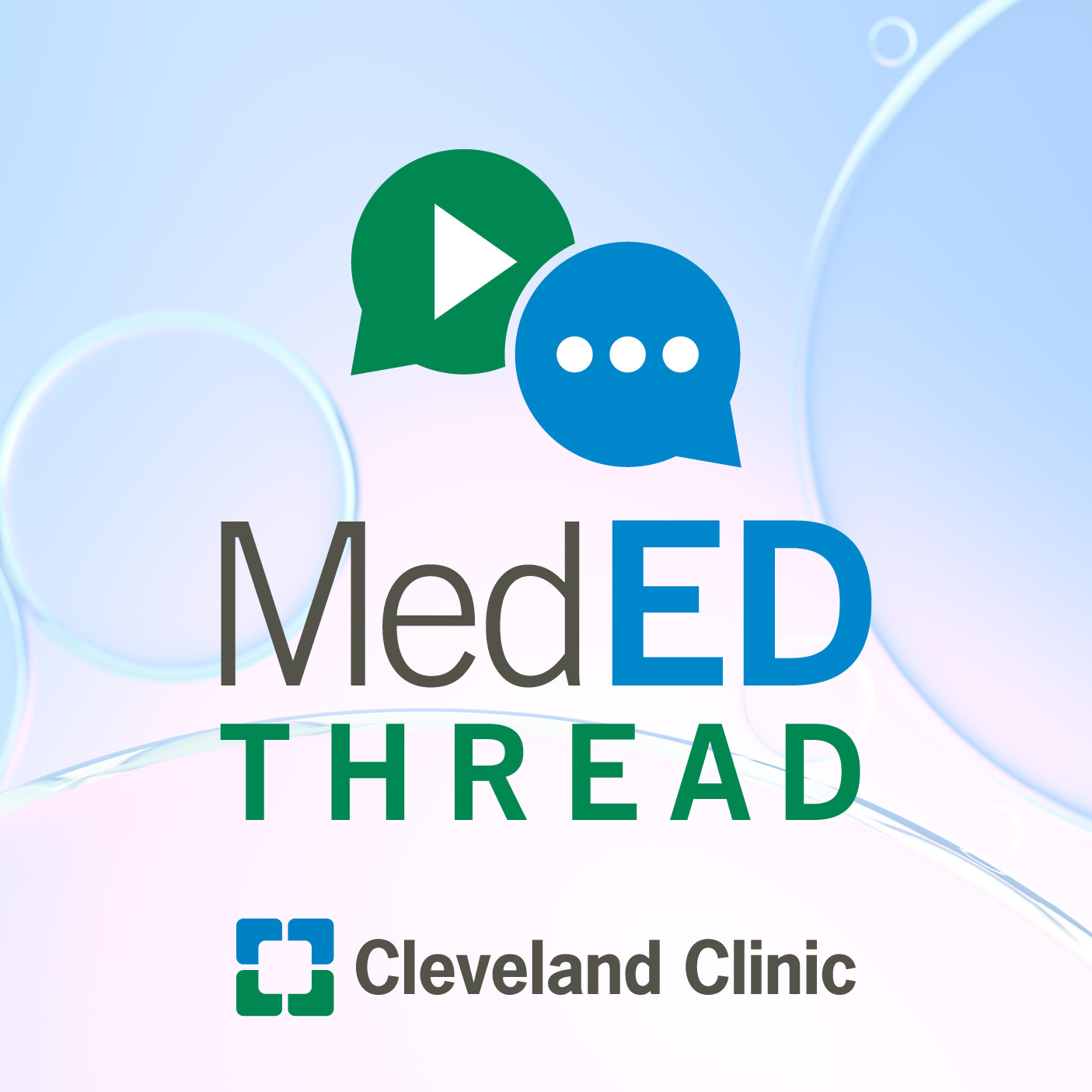 MedEd Thread explores the latest innovations in medical education and amplifies the tremendous work of our educators across the Cleveland Clinic enterprise.
Subscribe: