When do you Need an Implantable Defibrillator?
November 30, 2021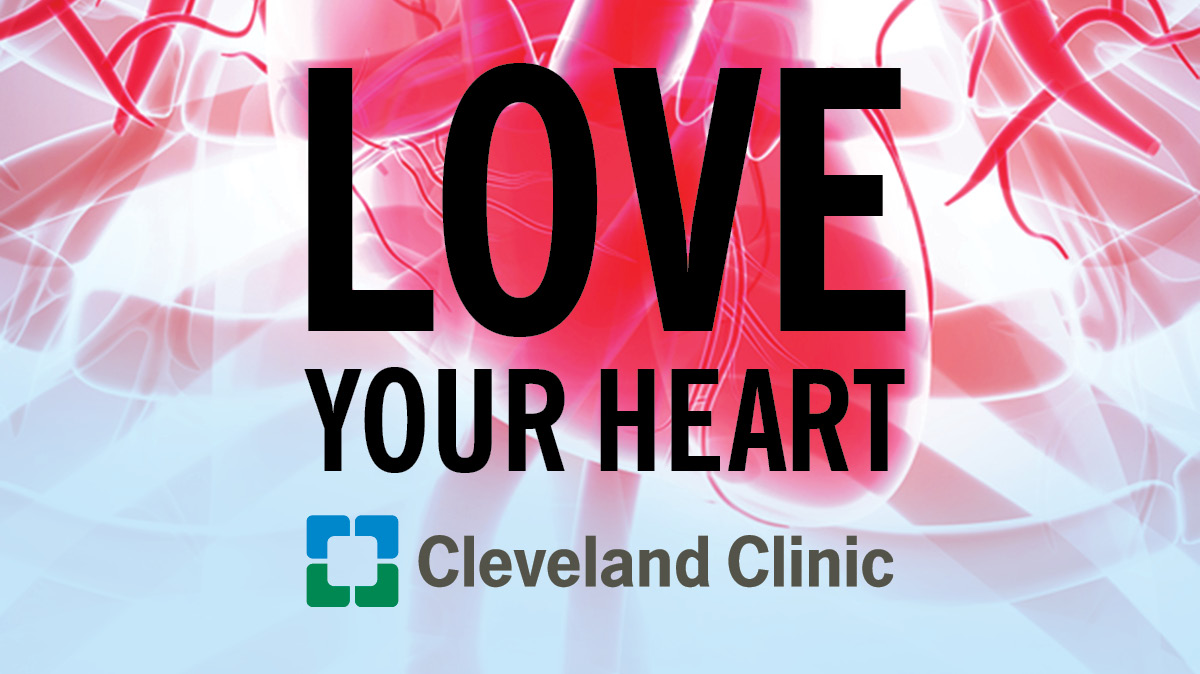 When do you Need an Implantable Defibrillator?
Podcast Transcript
Announcer:
Welcome to Love Your Heart, brought to you by Cleveland Clinic's Sydell and Arnold Miller Family Heart, Vascular and Thoracic Institute. These podcasts will help you learn more about your heart, thoracic and vascular systems, ways to stay healthy, and information about diseases and treatment options. Enjoy.
Oussama Wazni, MD, MBA:
Hello, everybody. And welcome back to another podcast from Cleveland Clinic Electrophysiology. As you know, I'm Oussama Wazni, I'm the section head of EP here at the Cleveland Clinic. And today I have the honor and pleasure to have with me, Dr. Bruce Wilkoff, who is the director of the Center of Electrical Therapies, or in other words, everything that has to do with devices, cardiac devices, in EP in at the Cleveland Clinic. So, welcome, Dr. Wilkoff.
Bruce Wilkoff, MD:
Well, thank you Oussama. It's a pleasure to be here.
Oussama Wazni, MD, MBA:
Thank you so much. So today's discussion is about defibrillators, ICDs, and how they're different from pacemakers. So to start off, could you just explain to us, what is the basic difference between a pacemaker and a defibrillator?
Bruce Wilkoff, MD:
Well, that's a good question. Pacemakers are designed to support the heart rate so it will not go lower or slower than a certain heart rate. So it acts as a base. And some people have slow heart rhythms. Implantable defibrillators usually have a pacemaker, so they provide that kind of support, but they are designed to detect and then to rescue people from dangerous, fast heart rhythms, something called ventricular tachycardia and ventricular fibrillation.
Oussama Wazni, MD, MBA:
That's great. So who are those patients who are at risk for having ventricular tachycardia and ventricular fibrillation? And then when would we consider a defibrillator in those patients?
Bruce Wilkoff, MD:
Well, everybody's familiar with the story where somebody passes out, and somebody has to dial 911, and somebody does CPR, and then the emergency squad comes in to rescue the person with a defibrillator. That's an external defibrillator, something outside the body. And that all has to happen within 10 minutes, because if it doesn't happen with 10 minutes, the person will die. So the purpose of the implantable defibrillator is to rescue you the person almost instantaneously. So the defibrillator will detect and then treat.
Bruce Wilkoff, MD:
So the patients that are at risk for that kind of an event are the people that should be getting a defibrillator. Some of those people have already had an event, and then they've been rescued, fortunately, by the emergency squad. And we call those secondary prevention or people that had already had an event and we know that they're at risk. And then the larger group of patients is the number of patients who we can estimate are at increased risk over the next several years, usually patients with a low ejection fraction, that get the defibrillator, and then we put it in before they have an event. That's a primary prevention device, and that's most of the patients. There are a few other reasons too.
Oussama Wazni, MD, MBA:
Very good. So just to quickly summarize, there is secondary prevention. So this is somebody who has already been rescued and has survived a sudden cardiac arrest event. And that person definitely needs to have a defibrillator for what we call secondary prevention. The other group, the bigger group, are those patients who have a reduced ejection fraction. And then in that group of patients, we implant it for what we call primary prevention, so before an event happens. Could you tell us, what is an ejection fraction and how that number helps in stratifying patients or knowing who's at higher risk?
Bruce Wilkoff, MD:
Well, certainly. The ejection fraction describes how effective the heart is in pumping blood. And what happens is, the heart first has to fill up with blood and then has to squeeze to pump the blood out. And the percentage or the fraction of blood pumped out with every heartbeat is the ejection fraction. And we divide patients into normal ejection fractions, people with ejection fractions in the range of 50% to 60%, and then those people with reduced ejection fractions. And generally, we start to be concerned about sudden cardiac arrest in patients where their ejection fraction drops to 35% or less.
Oussama Wazni, MD, MBA:
So again, to summarize, normal ejection fraction is not 100%. So don't be alarmed if you look at your Epic report or your medical chart, and you see that ejection fraction is 50%. So 50% or higher is normal. And we start really worrying about sudden cardiac death, is when the ejection fraction is 35% or less. And then we should start considering a defibrillator. Do patients have to be on medications first before we implant a defibrillator?
Bruce Wilkoff, MD:
Well, there are many types of medications. Certainly this is not that patient's only problem, and treating the reduced ejection fraction is very important. And often those medicines can improve the ejection fraction and actually prevent the need for a defibrillator to be put in now or maybe ever. So it's very important that people get certain, what we call, guideline-directed medical therapy. And this keeps changing, but involves things like beta blockers, ACE inhibitors, angiotensin receptor blockers, and then there are several newer medicines. It's very exciting actually. But despite all of that, not everybody responds. And it's on top of that, and of course, making sure that their coronary disease is treated, making sure that the valvular disease is treated well, all of the other things, and then if your ejection fraction is still low, that's when we put in one of those primary prevention devices.
Oussama Wazni, MD, MBA:
So now I'm a patient, we've been to the cardiologist, to the heart failure specialist, and the ejection fraction has not improved. That's when we would consider putting in a defibrillator. Are there any devices in addition to the defibrillator that can help with improvement in ejection fraction? And which are those cases? And what are those devices called?
Bruce Wilkoff, MD:
So there is a group of devices called biventricular pacemakers that can be combined with a defibrillator or just with a pacemaker, that actually work on resynchronizing the contraction. So sometimes the contraction, the ejection of blood, the ejection fraction, is compromised because the message gets to one side of the heart before the other. And when that happens, the heart is not very good at pumping the blood out. With this biventricular pacemaker, a lead is put in both ventricles, and then that message gets to the whole heart at the same time and allows for more coordinated contraction. And that can improve the ejection fraction. As we've just been talking about it, it can be combined with a defibrillator or not with a defibrillator, and there are different situations where that happens.
Oussama Wazni, MD, MBA:
And that's a decision that the electrophysiologist, together with the heart failure specialist and cardiologist, will make at that time. So that's excellent. This has been excellent. So in summary, we have indications for defibrillators, they're secondary after an event or primary before an event, but when the ejection fraction is reduced. And some of the devices that can be combined with the defibrillator can also improve ejection fraction or help improve the ejection fraction beyond medical therapy.
Oussama Wazni, MD, MBA:
So I encourage all our patients, especially those who know that their ejection fraction is reduced, to talk to their cardiologists and talk to their heart failure specialists about the optimal timing for referral to electrophysiology to be considered for a defibrillator or a biventricular pacemaker defibrillator. Any last comments, Dr. Wilkoff?
Bruce Wilkoff, MD:
Well, I just want to say that there are new things developing all the time, and we have other types of devices that can improve ejection fraction as well, that are sometimes now being combined with defibrillators or combined with pacemakers and allowing to improve the ejection fraction as well. So this is a collaboration, and we happen to handle the slow and the fast heart rhythms and a little bit of the ejection fraction, but we need to be working in collaboration. Talk to your heart failure doctor, talk to your general cardiologist or your internist, because we may be able to help.
Oussama Wazni, MD, MBA:
Thank you so much. Thank you so much. And thank you everybody for your attention. And we look forward to having you on another podcast from Electrophysiology at the Cleveland Clinic. Thank you so much.
Announcer:
Thank you for listening. We hope you enjoyed the podcast. We welcome your comments and feedback. Please contact us at heart@ccf.org. Like what you heard? Subscribe wherever you get your podcasts or listen at clevelandclinic.org/loveyourheartpodcast.
Love Your Heart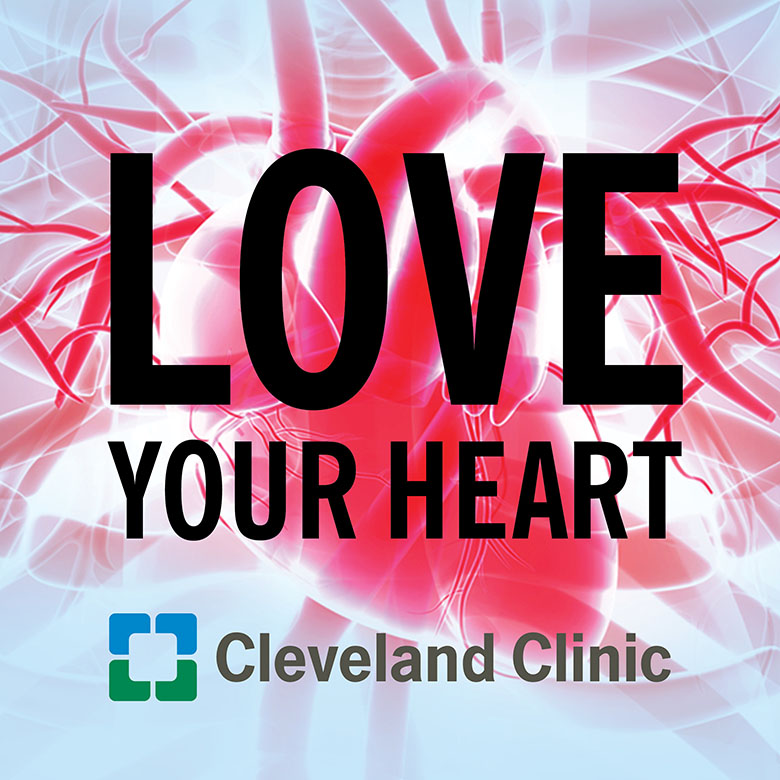 A Cleveland Clinic podcast to help you learn more about heart and vascular disease and conditions affecting your chest. We explore prevention, diagnostic tests, medical and surgical treatments, new innovations and more.
Subscribe: