Ask the Heart Doctor: Coronary Artery Disease Part 1
December 8, 2020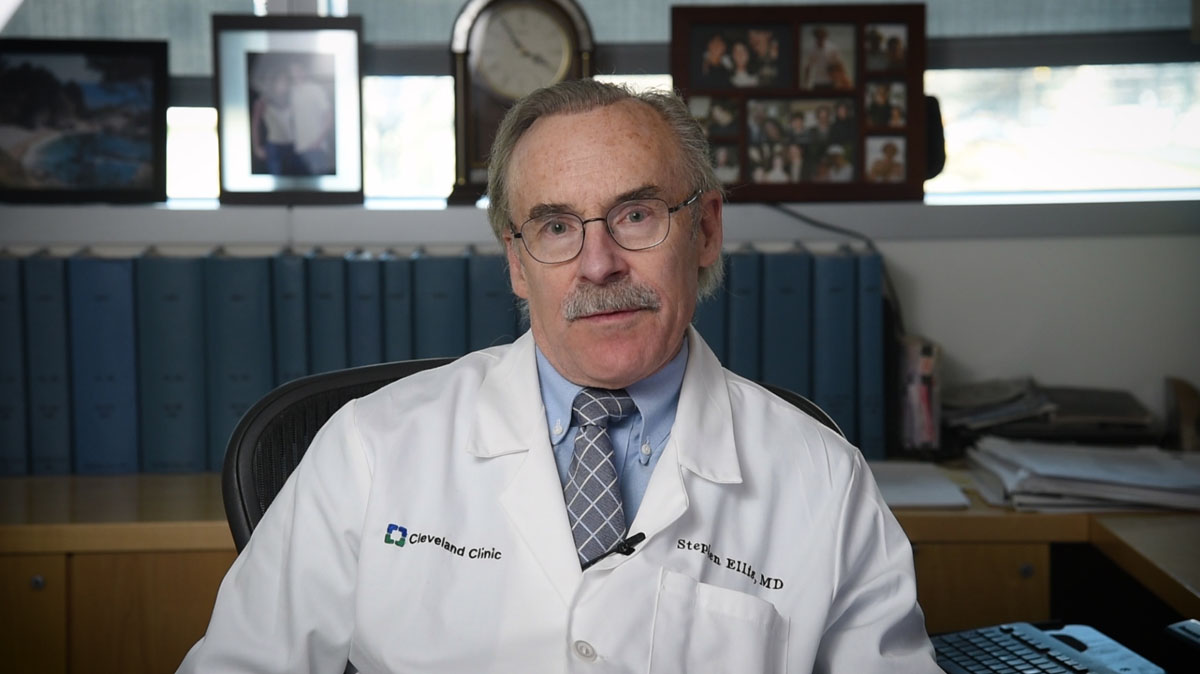 This two part program answers all your questions about Coronary Artery Disease (CAD). Part 1 answers questions about what is coronary artery disease and microvessel disease; symptoms of CAD; how this disease is diagnosed (and what you should know about the different types of tests); and medical management of CAD including medications and risk factors for primary and secondary prevention.
Next week's podcast (Part 2) provides answers to questions about treatments for coronary artery disease including when certain procedures should be done, what is the best type of procedure for different patients and what you should know post procedure.
Questions are answered by Coronary Artery Disease Center leader cardiologist Dr. Stephen Ellis
Learn more about our Coronary Artery Disease Center
Subscribe: Apple Podcasts | Google Podcasts | Buzzsprout | Spotify
Ask the Heart Doctor: Coronary Artery Disease Part 1
Podcast Transcript
Announcer:
Welcome to Love Your Heart, brought to you by Cleveland Clinic's Sydell and Arnold Miller Family Heart, Vascular & Thoracic Institute. These podcasts will help you learn more about your heart, thoracic, and vascular systems, ways to stay healthy, and information about diseases and treatment options. Enjoy.

Betsy Stovsky:
Well, welcome to our Ask the Heart Doctor video and podcast. And we are here today with Dr. Ellis, who is an expert in interventional cardiology and diagnostic tests for coronary artery disease. And you've been an expert in this topic for many years. And thank you for being here this morning.

Dr. Stephen Ellis:
Oh, you're welcome. Good morning, Betsy. It's good to be here, and welcome to the first of a two-part session on coronary artery disease. I want to thank all of you have sent in questions and without further ado let's get going.

Betsy Stovsky:
Yeah. So there's a lot of questions and of course we can't answer all of them, but we'll try our best. The first ones are really generally about coronary artery disease. One person wrote in that it's on his chart, but he's not really fully understanding what it is.

Dr. Stephen Ellis:
Usually the diagnosis is made either by having an abnormal stress test or an abnormal cardiac catheterization showing blockages. In recent years, I think I would add to that the presence of an abnormal calcium score. Any of those would make the diagnosis of coronary disease.

Betsy Stovsky:
So if somebody is diagnosed with that, the big question is always, can I reverse it?

Dr. Stephen Ellis:
I think the answer is sometimes, and we don't fully understand things, but the available data would suggest in particular if you can get your LDL cholesterol down under 60 to 65, then you have a chance of reversing it. There's less data about how well controlled your blood pressure needs to be. Obviously you should stop smoking, manage your diabetes and things like that. But the answer is yes, but it's certainly not a guarantee.

Betsy Stovsky:
We do get patients occasionally who come, they have coronary disease, but they don't have any of the traditional risk factors. They're not diabetic. They don't have high cholesterol. What do you say to those patients?

Dr. Stephen Ellis:
Well, I think that we need to acknowledge that sort of the major risk factors that we understood, which we've already sort of alluded to, account for about two thirds of the explanation of why people have coronary disease. There's a lot we don't know. So that's point one. Point two is, what we think of a normal cholesterol, isn't. So if you look at Aboriginal populations with really healthy diets, for instance, their LDL is between 40 and 50. That's probably what is actually normal. And so if you have an LDL of 100, which is sort of typical for an American, you're way, way too high cholesterol.

Betsy Stovsky:
As far as micro vessel disease, we had a few questions about that. That seems to be more popular as a diagnosis right now. And can you explain what that even is?

Dr. Stephen Ellis:
Yeah. So I'm not sure if it's more popular, it's better recognized. So we have quite a few patients, more women than men, that present with fairly typical heart symptoms. Discomfort with activities or stress. And we do a heart catheterization and just look at the coronaries visually, and there's nothing there. And for many years, we would say, "Gee, I'm sorry, but you don't have any heart disease." It turns out if you look carefully, and this can be done either in the cath lab or with very high quality stress testing, there are small vessels, these vessels that are really too small to see with the eye, are abnormal. That's what microvascular disease is. And it's actually pretty common.

Betsy Stovsky:
So if somebody's having chest pain and they have that result on their cath, what do they do?

Dr. Stephen Ellis:
Unfortunately, there's less known about how to manage these patients, Betsy, than the more traditional ones, but nitrates and calcium channel blockers are a good place to start. Also, we need further scientific studies of how to manage these patients. Unfortunately at this point, the studies are few and far between.

Betsy Stovsky:
What would be, if somebody is having angina or blockages in vessels, what is the smallest vessel that something can be treated?

Dr. Stephen Ellis:
It's about two millimeters, which may not mean too much to our readership, but that's a pretty small branch vessel usually. The larger vessels, just for point of reference, run from three to four millimeters in diameter.

Betsy Stovsky:
So let's move on into symptoms. What are normal symptoms of coronary disease? And then what would be some that would be less traditional?

Dr. Stephen Ellis:
Well, there's really quite a variety. Your typical pain of course is this midsternal heaviness that comes on with activity. We also talk about jaw or tooth discomfort, discomfort radiating down the arm. These are sort of the traditional ones. Shortness of breath, certainly seen fairly often. In women, actually more often goes down the right arm. Women more often get discomfort with stress rather than physical activity. But these are the sorts of things we look for. I think in particular, any sort of abnormal symptom almost above the waist that comes on either with stress or exercise is potentially worthy of an investigation for coronary disease.

Betsy Stovsky:
So we had some people that had questions about irregular heartbeats or headaches. Would that be coronary artery disease?

Dr. Stephen Ellis:
Well, irregular heartbeats could, although there are many, many other reasons. So that's a maybe. Headache is generally not a manifestation of coronary disease.

Betsy Stovsky:
So we tell patients when they have symptoms of chest pain that doesn't go away to get to the emergency room. If they go to the emergency room, sometimes patients, they don't find a heart attack and they send them home. What should patients do after that visit?

Dr. Stephen Ellis:
Probably visit a cardiologist because some chest pain is pretty obviously not related to the heart or to coronary artery disease. Other is worrisome despite not having a heart attack. So oftentimes the next best approach is to see a cardiologist and they'll often order a stress test as the next way to investigate things.

Betsy Stovsky:
I think a lot of times people call us and they didn't do that next step. They just go home and they think they're okay. And so I think that's an important point. Somebody wrote in that, even though they're on a lot of long acting nitrates and their CCTA show 25% plaque in the LAD, they still have a lot of shortness of breath and severe exercise intolerance. What would be their next step?

Dr. Stephen Ellis:
That's a little bit of a tough one. So first of all, the 25% blockage should not create any symptoms. So I think really you have to look for something else that accounts for the symptoms.

Betsy Stovsky:
As we move into diagnostic testing, people often ask us when a cardiac cath is necessary and do you have to have other less invasive tests first?

Dr. Stephen Ellis:
So that's a really good question. And I think the most common reasons to do a cardiac cath are first of all, if you actually had a heart attack, second if you have an abnormal stress test, or if you have symptoms that are really, really worrisome for significant coronary disease. That being said, there's been a movement at least a little bit away from doing a stress test first and instead doing a CTA, a cat scan with contrast in the coronaries to see if there are blockages. And that sometimes is equally as good or sometimes even better than a stress test as a first screening test.

Betsy Stovsky:
Okay. So they would do that test first, even not necessarily have a stress test, you could go first with the CT?

Dr. Stephen Ellis:
Certainly I think it's reasonable to go first with the CT. There are some risks involved, including the use of contrast. So if you have bad kidneys, that's not a good idea. But yes, I think point is you don't necessarily need a stress test, certainly if you had a heart attack, you don't need a stress test. And I think quite honestly, it's not cost-effective to get a stress test if you have very, very typical symptoms that are bothersome. It's better to go straight to cath.

Betsy Stovsky:
And then if you have a cath, what is the term or what do the terms IVUS or FFR mean, and are they necessary?

Dr. Stephen Ellis:
So that's another really good question, and it brings us into contemporary cardiology. So until maybe 10 years ago, we put x-ray dye into the heart arteries. We looked at that visually and said, "Ah, that's a 50% blockage," or, "That's a 90% blockage." It turns out that that's not so accurate. Coronary arteries are three-dimensional structures. Sometimes you don't see the blockages quite right. And so when there are questions about the severity of a blockage during a heart catheterization, then you can do IVUS, which shows you the geometry. It goes inside the artery and shows you the geometry of the plaque.

Dr. Stephen Ellis:
Or you can do FFR, which basically is measuring the pressure on either side of a questionable blockage. And those two things, probably FFR preferred in many situations, is the way that physicians should manage a questionable blockage. You don't have to do it for every blockage, if you have a 30% blockage it's not significant, if you've got a 90% blockage it's certainly significant. But in that middle zone, it turns out our eyes are not that good in terms of appreciating what's important. And particularly if you don't have a stress test which sort of guides you as to whether or not there's not enough blood flow to the heart, those two approaches are very relevant and should be performed.

Betsy Stovsky:
So would that help you decide whether to do an intervention or not?

Dr. Stephen Ellis:
Very much so, particularly FFR has been well-established now to show us when we should and when we should not do interventions.

Betsy Stovsky:
And when would you do an intervention? Because not all blockages, you just mentioned 25% is not really significant. When would you do an intervention on an artery?

Dr. Stephen Ellis:
So I think the first way to address that question is to remind everybody that stenting, and probably for the most part surgery, doesn't actually prevent a heart attack. Now there's nuance to that. And maybe we're going to get into that. But the general rule of thumb is that stenting does not reduce the risk of a heart attack. So you do it for symptoms. If the patient has symptoms that are troublesome, they either have symptoms despite medicines or they're having side effects with medicines, then that's when you should jump in. And stent is pretty reliable as long as you've got the right blockage in reducing symptoms. Now the nuance is that there's a slight risk of a heart attack during the procedure. And then over the long haul, there's a slight reduction of heart attack. But those largely offset, at least for the first two or three years.

Betsy Stovsky:
Can you explain what a nuclear lexiscan stress test is and how does that compare to a cath?

Dr. Stephen Ellis:
So it's just a form of stress testing with nuclear imaging. There's several radioactive agents that we can use to allow us to see where the blood goes during the stress test. It's a form of stress testing.

Betsy Stovsky:
Okay. Let's talk about calcium scores because people often ask about those and wonder what do the results mean, and should they go for further testing afterward. What do you do with calcium scores?

Dr. Stephen Ellis:
There's a lot of advances in understanding of how to use calcium scores. The background to this is that coronary artery disease is a very chronic illness. Plaque begins often in the teenage years or when you're in your 20s, and plaque that's been in there for quite a while attracts calcium. So it's a very good marker for how much plaque you have once you hit the age of somewhere around 40 to 45. Before that it's mostly soft plaque, so it's not a good measure. But as you get into middle age, it's a very good measure of how much plaque you have. Not everybody with risk factors develops plaque, and obviously some people without risk factors develop plaque. So it's actually more powerful as a predictor of whether you got plaque and what's going to happen to you then a lot of stress testing and a lot of risk factor management. We often say, "Oh, you've got high blood pressure and your cholesterol is high. Therefore you're going to have coronary disease." Not necessarily.

Dr. Stephen Ellis:
So this is a good arbiter of risk, particularly for middle risk patients. I think if you have no coronary disease in your family, you're totally fit, you have no risk factors, there's probably no point in getting a calcium score. Conversely, if you're a diabetic and smoker, I'm sorry, but it's probably not helpful either. But in the middle risk zone, it's very, very helpful. And then how you manage it; I think as long as you're under roughly 1000, it should simply guide therapy. How vigorous should your statin dose be, for instance, or how vigorous do you want to drive down your blood pressure. We have gotten to an approach here, if you have a score over 1000, which is really high, we will often go straight for cardiac catheterization because we found so much plaque in there that we found many, many patients that benefit from open heart surgery. Probably 400 and up, or maybe even 200 and up, should often warrant a stress test.

Betsy Stovsky:
What if somebody has kidney disease and they need to have a cath? Are there concerns there? What do you do with that?

Dr. Stephen Ellis:
Well, it depends how bad the kidney disease is, but clearly the x-ray dye that we use during the cath puts a strain on the kidneys. And if you have a creatinine over roughly two, or a creatinine clearance, which is a little more technical term of less than 60, you have to be really, really careful. So you need to minimize the amount of x-ray dye you use. We have some labs here at the Cleveland clinic where we can take pictures from two directions at once, so you sort of get two pictures for one, and that's useful. You also need to make sure that the patient's very well hydrated before the procedure, not taking any medicines that put a strain on the kidneys, those sort of things. If you have milder disease, say with a creatine clearance over 60, you still need to be careful but it's not quite as important.

Betsy Stovsky:
So, because we do get calls about that sometimes, kidney disease does not prevent somebody from having a cath then necessarily?

Dr. Stephen Ellis:
That's correct. Until you get into creatine clearances around 30 or creatines in the two and a half to three range, then you really, really have to be careful because if you either overdo it with the x-ray dye or have bad luck, the patient may end up on dialysis.

Betsy Stovsky:
Okay. So it's good for them to definitely discuss that with their doctor.

Dr. Stephen Ellis:
Absolutely.

Betsy Stovsky:
And then as far as going back to the calcium score one more time, somebody asked, as far as like elderly, is there an age that somebody should not have a calcium score? Does it mean the same?

Dr. Stephen Ellis:
Well, it always carries prognostic implications. But I think if you get to 75 or 80 and you haven't had manifest coronary disease, it's probably not that worthwhile.

Betsy Stovsky:
Going on to medical management of coronary disease, Dr. Bakaeen will be joining us and I know you'll have some discussion with him about more of the interventional treatments, but what does medical management mean?

Dr. Stephen Ellis:
So medical management means doing everything you can to reduce your risk factors. And maybe it's worth repeating right now, what are the modifiable risk factors? Blood pressure, the target systolic or upper part of the blood pressure really should be around 120 if you can get there without side effects. Stopping smoking. Assessing whether you're a diabetic; there are a lot of people running around that are diabetics that don't know it. If you are a diabetic, managing it. And cholesterol, we already mentioned that the normal of 100 is far from healthy. So you manage all those, diet and exercise. So that's trying to make sure that they minimize the risk of a heart attack, you make your plaque as quiet as possible. And then you manage symptoms. And oftentimes that means nitroglycerin or long acting nitrates, beta blockers, or calcium channel blockers.

Betsy Stovsky:
Somebody asked about heart attack survivors tend to put on excessive weight, is that related to medications?

Dr. Stephen Ellis:
There are really very few medicines that make you put on weight. In fact, I think that a healthy heart attack survivor actually goes into cardiac rehabilitation, changes their lifestyle and loses weight. There is the risk of becoming depressed with a heart attack and being less active. I think physicians more and more are recognizing the concerns about depression. But people really shouldn't gain weight after a heart attack.

Betsy Stovsky:
Yeah. You mentioned cardiac rehab and no one really asked a question about that, but I think that's a really important point about treating a heart attack is cardiac rehab. A lot of times people don't realize they even need it.

Dr. Stephen Ellis:
Yeah. So it's very valuable. I would say that at least 80% of my patients find it very helpful. So after a heart attack, after bypass surgery, after a stent, most insurance will pay for cardiac rehab. And that's typically a multi-week program that involves dietary counseling and supervised exercise. They'll make an assessment of how much you can do when you get there. And then under very carefully controlled settings where they're monitoring your heart rate and your blood pressure, they'll gradually push you so that you can make the most out of how you can exercise. And the goal is to improve your quality of life and it's been shown to reduce the risk of heart attack.

Betsy Stovsky:
In looking at some of the medications, somebody asked about a blood pressure medication that can lower your pulse to a dangerous level. Is there a level that is dangerous and what medication would that be?

Dr. Stephen Ellis:
Yeah. So typically these are the beta blockers, although some calcium channel blockers can also lower the heart rate. And yes, if you overdo it, it can get too low. I think anything under 50 is potentially worrisome. If you're feeling okay, 50 to 60 is fine, those are the sort of ranges or heart rate limits that we think about.

Betsy Stovsky:
After an intervention, patients are put on special medications, anti-platelet and those kinds of things. There's been discussion over the years about how long somebody should be on that. What are your thoughts?

Dr. Stephen Ellis:
So like many medicines, the anti-platelets, these are medicines that are designed to impair or impede the clotting ability of the platelets. There's a plus and a minus. So the plus side is it reduces the risk of a heart attack. And the minus side is it increases the risk of bleeding. So we try and strike the best balance. So early on, after a heart attack or after a stent, we put patients on this and how long people stay on it depends on their risk factor profile.

Dr. Stephen Ellis:
With contemporary stents, if somebody did not have a heart attack, under many circumstances, probably don't need... Plavix is the common one or clopidogrel, for more than a month. If you've had a heart attack and you have low bleeding risk, you probably should be on it for a long, long time. So it's a matter of trying to personalize and optimize the use of those medications. And I'll also mention that there's a move based upon current data, we used to give aspirin and clopidogrel for a certain amount of time, say six months, and then withdraw the clopidogrel. It seems like it actually may be better to withdraw the aspirin.

Betsy Stovsky:
Okay. This person asks, they're 59 years old, they've had seven stents. They're very healthy and fit, in the last four years since their stents were placed they're on Brilinta, which the doctor says is forever. What is your opinion about that?

Dr. Stephen Ellis:
Well, so again, it's an issue of trying to maximize the risk benefit. Brilinta's one of the stronger anti-platelet agents, and generally we don't give it for that long unless the patient has been shown to be refractory to clopidogrel.

Betsy Stovsky:
Let's move on to prevention. And this can be primary, I guess, or secondary prevention after somebody has an event. What do you think about diet or reversing heart disease and what kind of diet somebody should be on related to that?

Dr. Stephen Ellis:
So diet is certainly very, very important. And if you diet very well and are fortunate with your medications, I think you can, as we talked about earlier, potentially reverse the more active plaque. There's been a number of studies about different diets. There are many, many different diets. It's a little bit of a difficult question to answer, but I think that at a minimum patients should shoot to be on the so-called Mediterranean diet. More aggressive diets are out there, including that championed by one of our colleagues, Caldwell Esselstyn, the so-called Esselstyn diet. That's a much more aggressive diet. Not everybody can do that, but I think if you can, it's better than the Mediterranean diet, or very likely to be better than the Mediterranean diet.

Betsy Stovsky:
And is that related to more plant-based diets?

Dr. Stephen Ellis:
I think in general, yes. There's been a lot of accumulating data that eating red meat, particularly a lot of red meat, is bad. It changes many, many things, including the intestinal milieu, or that is to say the bacteria in the intestine, it changes how they process foods and how they absorb cholesterol. So that the answer is I think that, I usually allow my meat eaters to have a couple of servings of red meat a week, but ideally it would probably be none.

Betsy Stovsky:
And a question about blood pressure, what is the recommended blood pressure reading for an adult male of average size?

Dr. Stephen Ellis:
So I think based upon the contemporary data the top number, which is the one that matters for anybody over 50, is 120 or less, if you can get there without causing lots of side effects from medications.

Betsy Stovsky:
And then you had mentioned before about diabetes or insulin resistance, somebody asks does insulin resistance have anything to do with heart disease?

Dr. Stephen Ellis:
So it has a lot to do with heart disease. It's a complicated mechanism, but maybe the short answer is yes, it has a lot to do with heart disease.

Betsy Stovsky:
Okay. All right. So obviously when you see a patient, you're looking at all of those things, not just cholesterol, but also their blood sugars.

Dr. Stephen Ellis:
Yeah, I think the most common oversight I see fairly frequently is not checking for diabetes.

Betsy Stovsky:
And what about, as far as lipids, there's a lot of questions about this. One person did not have high LDL, but had high triglycerides and low HDL. How common is that?

Dr. Stephen Ellis:
So it's fairly common. It's actually a manifestation sometimes of insulin resistance with the metabolic syndrome. So these are people that tend to be on the heavier side, run a high blood pressure, and they have high triglycerides, low HDL. And it's definitely a milieu that predisposes to coronary disease.

Betsy Stovsky:
And another person here is a person that eats vegetarian, they eat peanut butter, they cut out all breads. And they have a cholesterol, I think they must mean the LDL, is below 100. Is that good?

Dr. Stephen Ellis:
Sort of depends on the nature of their coronary disease. I think if they have manifest coronary disease, then an LDL of under 100 is not good enough. If they don't have manifest coronary disease, then it's probably okay.

Betsy Stovsky:
Another person that has an LDL of 35, they don't have small dense particles, but how can I increase my particle size?

Dr. Stephen Ellis:
Well, particle size is important. Most physicians start by measuring LDL, as we've been talking about. You can measure ApoB, which is a better marker of coronary risk, or you can measure particle size. And the smaller particles are more atherogenic than the bigger ones. So diet is one thing, and sometimes we use medicines in the so-called fibrate class to help shift over from the smaller particles to the larger particles.

Betsy Stovsky:
Some of our patients are very educated about LDL, I think. Does keeping your LDL numbers between 50 and 70 prevent a heart attack or stroke?

Dr. Stephen Ellis:
Well, unfortunately they don't. Doing that is a very good start, as we've talked about the target being probably less than 60, if I had to pick a specific number. So they're right in there. But no, unfortunately it doesn't prevent it. It reduces the risk, but it doesn't prevent it.

Betsy Stovsky:
Okay. And then what about HDLs, increasing HDLs? Somebody asks about niacin.

Dr. Stephen Ellis:
So HCL is a very, very complicated particle that has different pieces to it, some of which are atherogenic and some of which are not. So a high HDL, for instance, isn't necessarily protective, particularly if you have inflammation or diabetes. And we thought somewhat naively years ago that we could just raise up the HDL and that would be good. And HDL seems to be somewhat important if you have a poorly managed or bad LDL, but if you've got a good LDL, it still really doesn't seem to matter much.

Betsy Stovsky:
All right. And then how are CoQ10 supplements used for our patients?

Dr. Stephen Ellis:
So they have a little bit of an antioxidant mechanism and there basically have been some studies with both the combination of garlic and CoQ10 that actually reduces plaque. It's not a huge study, so I wouldn't take that to the bank, but it may be beneficial in that regard. We also use it to minimize muscle aches with statins. So muscle aches with statins are reasonably common, and I think in my experience the use of CoQ10 helps in about half those patients.

Betsy Stovsky:
I think that that's... We've covered a lot. We've covered prevention, we've covered diagnostic testing, symptoms, and what is coronary artery disease. So thank you very much. And we'll look forward to part two.

Dr. Stephen Ellis:
All right. Great. I hope the audience has found this useful.

Announcer:
Thank you for listening. We hope you enjoyed the podcast. We welcome your comments and feedback. Please contact us at heart@ccf.org. Like what you heard? Subscribe wherever you get your podcasts or listen at clevelandclinic.org/loveyourheartpodcast.



Love Your Heart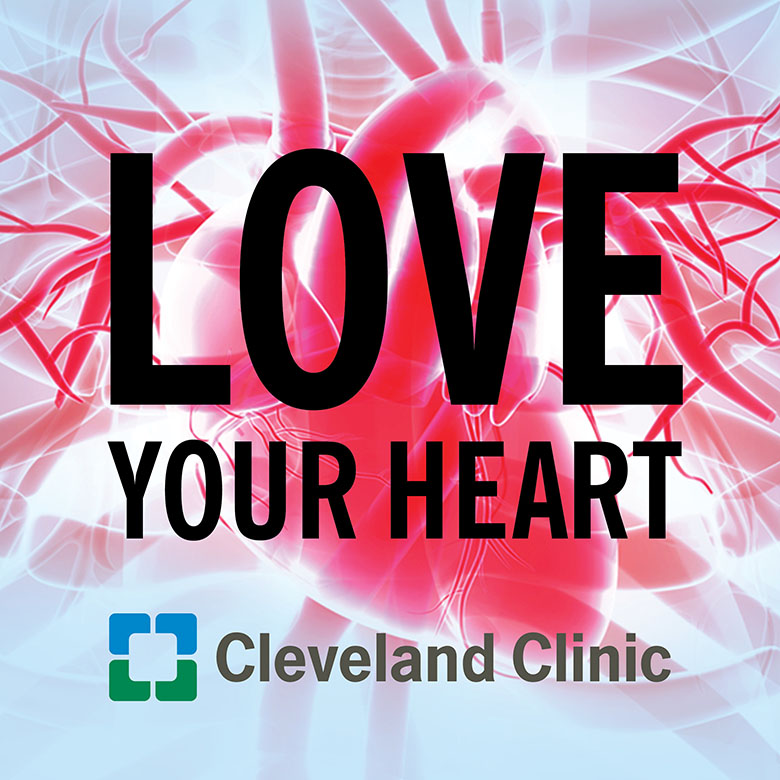 A Cleveland Clinic podcast to help you learn more about heart and vascular disease and conditions affecting your chest. We explore prevention, diagnostic tests, medical and surgical treatments, new innovations and more.
Subscribe: