Discovery Accelerator: Advancing the Pace of Discovery in Healthcare
July 2, 2021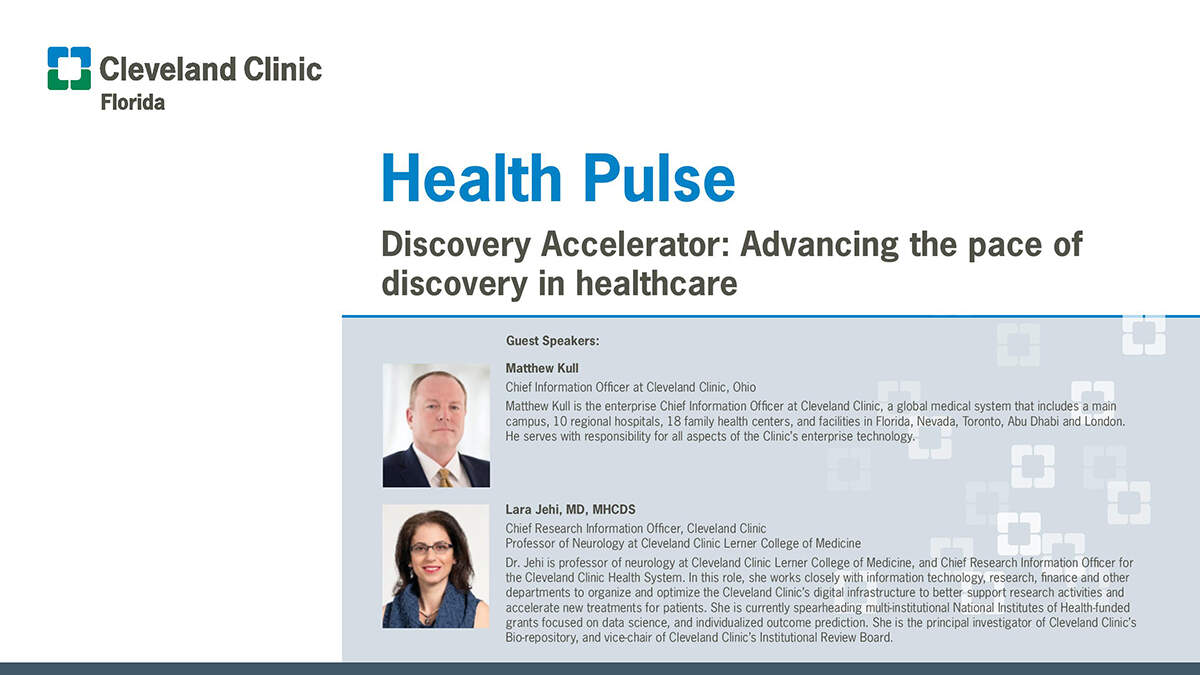 Cleveland Clinic and IBM recently announced the 10 year partnership to create the Discovery Accelerator. A joint center to advance the pace of discovery in healthcare and life sciences through the use of high performance computing on the hybrid cloud, Artificial Intelligence and quantum computing technologies.
Subscribe: Apple Podcasts | Google Podcasts | SoundCloud | Spotify | Stitcher | Blubrry
Discovery Accelerator: Advancing the Pace of Discovery in Healthcare
Health Pulse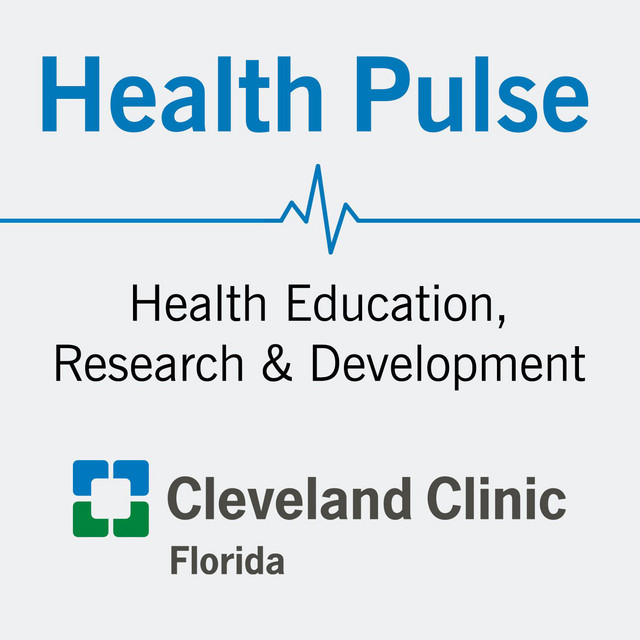 A Cleveland Clinic Florida Health Education, Research and Development Podcast. Featuring Conor Delaney, MD, PhD, CEO and President of Cleveland Clinic Florida interviewing key leaders across the Florida Region on innovation, experience and growth. Key topics surround the health and wellbeing of the community and the advances in healthcare to support them.
Subscribe: