Why Do Kids Puke So Much? with Ben Freiberg, MD
October 18, 2023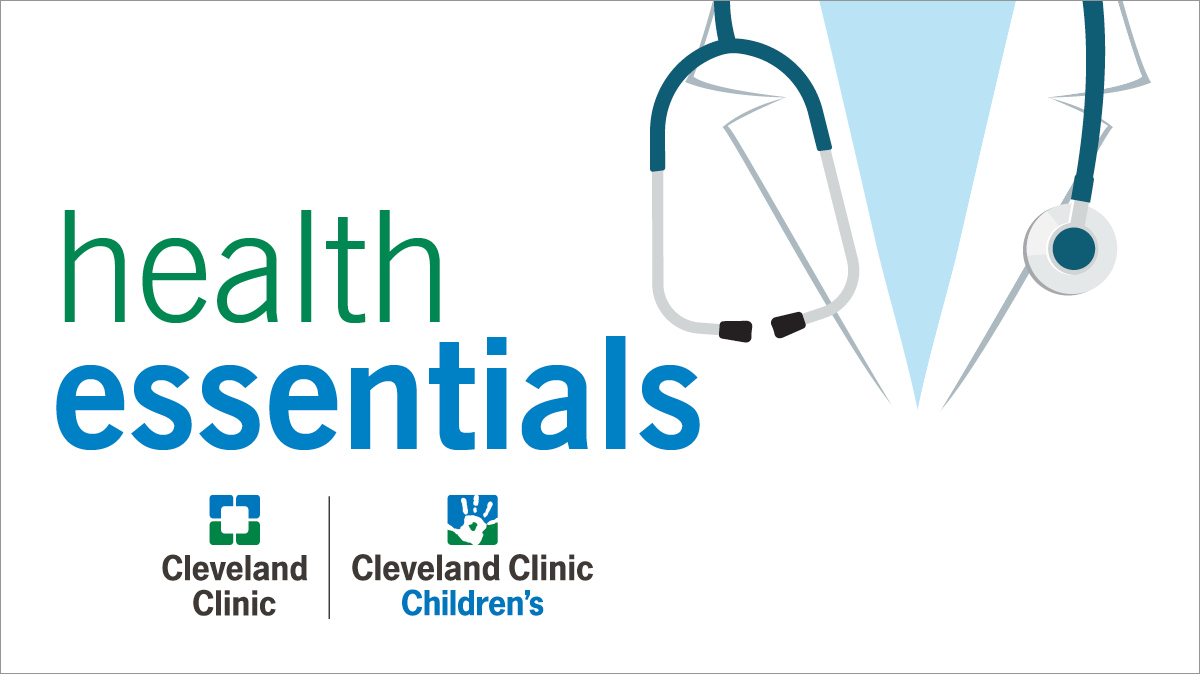 Kids throw up a lot more than adults. The question is, why? Explore this queasy topic and get some tips to slow the flow in this podcast with pediatric gastroenterologist Ben Freiberg.
Subscribe: Apple Podcasts | Google Podcasts | Spotify | Buzzsprout
Why Do Kids Puke So Much? with Ben Freiberg, MD
Podcast Transcript
John Horton:
Hey there, and welcome to another Health Essentials Podcast. I'm John Horton, your host.
There's a look kids get that lets you know something bad is coming, and that it's coming fast. We're talking, of course, about the moments before they throw up. It's no secret that children throw up more regularly than adults, but why is that? And more importantly, what can you do to stop the vomit once it starts flowing and maybe even prevent it from happening in the first place?
We've got pediatric gastroenterologist Ben Freiberg with us today to explore this queasy topic. Dr. Freiberg is one of the many experts at Cleveland Clinic who pops into our weekly podcast to help us better understand how our bodies work. So, grab a bucket if you've got a weak stomach because we're about to dive into kiddie puke. Welcome to the podcast, Dr. Freiberg. Thanks for stopping by to chat.
Dr. Ben Freiberg:
Thanks for having me.
John Horton:
So, my wife and I have three kids who all had their throw-up moments growing up. Actually, my youngest, Jack, we just called him Yak for a few years and actually bought the school janitor, Mr. Grim, a Christmas gift because he had to clean up so much stuff.
Dr. Ben Freiberg:
Oh, boy.
John Horton:
Yeah, he had a rough go of it for a few years. So, before we even get into all that, the one question I have to ask is: What actually happens when somebody throws up? What's causing you to just kind of empty out the contents of your stomach? I mean, what sort of triggers are at work?
Dr. Ben Freiberg:
Yeah, so there's definitely a lot of triggers at play with this. The most common thing that we think about is a GI gastrointestinal bug. You eat bad food, go out to a restaurant or a picnic, and then, a couple of hours later, you feel that rumbling in the tummy and just start yakking everything up - and probably some stuff out the other end, too, unfortunately. So that's usually the most common thing that we see.
But there are definitely a lot of other causes as well. So, we know that a lot of kids, a lot of individuals, they'll get motion sickness. So, we know we have those little pieces in our inner ear that kind of monitor motion and if they get out of whack, we can definitely get some episodes of vomiting.
Medications can definitely cause us; we know chemotherapy agents can definitely do that thing. There's a variety of different things. What it ultimately is, is our body's response to a noxious stimulus, our body's response to a sensation that isn't right, and it wants to get rid of it. And with the stomach, there's one of two ways that things can move. It can either move forward or it can be expelled back up. And if it's a signal that's getting sent that, "Hey, this is something bad, this is dangerous, this might harm us, might kill us," then our bodies will want to get rid of it. And that's why we upchuck.
John Horton:
Why do kids seem to be so much more prone to throwing up?
Dr. Ben Freiberg:
I think there's a lot of factors that go into this. Definitely, kids are more prone to getting illnesses. They have a budding immune system, so they're getting experience of the environment. So, they might be exposed to some of these GI bugs that can cause them to get GI sicknesses, GI illnesses. And then, just on top of that, like I mentioned, there are some individuals that are just slightly more prone to motion sickness. Oftentimes, I see a lot of kids that, like all of us, see the food and we want to just keep eating. So, they'll just kind of keep eating, not recognize their body's signal that, "Hey, you know what, time to stop," and they just stretch that stomach to the limit. And kind of like with those noxious signals, the body needs to relieve that stress, and one of the best ways to do it is just brought it back up.
John Horton:
Are children even more prone to kind of, I guess, an emotional upchuck where you just get so upset that it kind of comes out, too?
Dr. Ben Freiberg:
Absolutely. We know that there can be a large emotional component to this, and the one thing I love to stress with my patients is that this isn't anxiety, this isn't depression - this is emotions in general, where you can have some sort of exciting event happen - that you just found out that you won the lottery, fingers crossed, or that you're going to a trip to Disney or somewhere else - and you just become so excited, and that emotional response leads to that signaling process to happen that leads you to throwing up. So, I really want our viewers to really understand that this isn't just anxiety or nerves or anything like that. This is just emotions in general.
John Horton:
Now, when we're talking about children and how they do throw up a lot more than adults, does it vary by age as you're growing up?
Dr. Ben Freiberg:
Yeah, so oftentimes, we see in the young infants that … we see them spitting up a lot. Not necessarily throwing up but spitting up. But oftentimes, it just looks like so much we describe it as throwing up.
John Horton:
I had a lot going down my back when I was a father and tapping those backs.
Dr. Ben Freiberg:
Exactly. We call it infant reflux, but it's a combination of factors there, where the stomach is pretty small at that age, and then the food pipe where it connects to the stomach isn't fully developed so you don't have a good ring or a good barrier to prevent a lot of that stuff from coming up. And these kids, these infants, as they're feeding, they're also sucking in a lot of air. So that's why we need to be burping them. And as the air is coming up, a lot of the formula or the breast milk that they just took in is also coming up there. So, it is very, very common to see it in young infants.
And then, in early toddlers, we all can also see it, again, they're going through that phase building the immune system, going out into the playgrounds, into pre-K, kindergarten where everyone's rubbing their noses and touching the tables and everything. So, all those lovely viruses and bacteria and everything get spread very easily there. So, it is very common to see them getting a GI illness or other illnesses that lead them, and then as you get older, typically, we see that things start to bounce out, but definitely we see a lot of individuals that might have emotional stressors going on. Again, whether it's stress, anxiety or happy things that are coming up that kind of lead to a lot of these symptoms as well. Or they go on and have issues with motion sicknesses, things like that.
John Horton:
It's never pleasant. So once that upchucking does kind of start, what can you do to treat it and hopefully make it stop?
Dr. Ben Freiberg:
It really depends on the underlying reason. If this is some sort of GI bug leading to the kid throwing up, you really need to let it run its course. The body is seeing this noxious stimulus, this entity in the body that they really need to get rid of, so just let it run its course. Make sure that the kid is staying really well hydrated and trying to get in as much nutrition as possible, recognizing that it might very well still be coming back up.
And if it's motion sickness, there are definitely over-the-counter medications that we can be using to help relieve some of the motion sickness. So, if you know that you're going for a car ride, if you know you're going out on a boat, things like that, be prepared for that. And then, in terms of if it's related to emotions, working on some of those emotions, trying to figure out what might be some of the things that can bring out some of these emotions that might cause some of these events to happen. Oftentimes, we do need to work with a mental health specialist to help manage some of that to make sure that there aren't significant emotional barriers there that can lead to these symptoms.
And as I described, too, one of the other things that we often see is that the stomach just gets overstretched to the limit. So, making sure that we pace our meals, don't eat too much. And there are definitely things that we can do, medications that we can use to help with that as well, especially if we are getting that full sensation, that poor appetite that's also associated with vomiting, with nausea.
John Horton:
If you do vomit and your kid does start doing that, are there certain foods or drinks that you should give them afterward that help the stomach settle down?
Dr. Ben Freiberg:
Yes. So, the biggest thing is we want to make sure that the child stays hydrated and not just with water but giving them some sort of electrolytes balance in the fluids as well. So, if it's a young child, something like a Pedialyte® or if they're an older teenager using Gatorade®, Powerade®, one of those drinks that has some electrolytes and sugars in them, making sure that they're able to maintain not only their hydration but also their electrolyte balances there. But otherwise, it really is giving food or giving liquids that can, to your point, help settle things down. So oftentimes, we talk about ginger-based products, like ginger ales, things like that, that can definitely help settle the stomach a little bit. Kind of similar to diarrhea, we often talk about a light diet or a BRAT diet — bread, rice, things like that that might not be as irritating as aggravating to the stomach. Avoiding some of the spicy foods, some of the acidic foods that can definitely irritate the stomach lining as well, that might lead to some of these symptoms. But as long as you keep it light, nice and simple, keeping them well hydrated, giving them their electrolytes, hopefully, it should run its course and you'll see that the kid will ultimately kind of let you know exactly what the next thing to do is, that they're ready for the next step.
John Horton:
Now those are great tips for when it starts happening. So, is there anything you can do to prevent vomiting?
Dr. Ben Freiberg:
It really depends on the underlying reason. So, if we're talking about a GI bug, the best thing — don't keep that potato salad out for too long. Wash your hands before handling foods, making sure the chicken is well cooked. The typical things that we would think about are in terms of regular safe hygiene and food preparation.
Again, if we know that this is a child that might be having a lot of these symptoms related to emotion, again, getting them connected with a mental health specialist so that they can help manage some of these things.
If they are an overeater, make sure that they're pacing those meals. And like I described before, if it is somebody that has an associated poor appetite, associated with some of their nausea, some of their vomiting, definitely come by, see us in GI, and there are definitely things that we can do, things that we can prescribe that can help a lot of these symptoms.
John Horton:
Such helpful tips, Dr. Freiberg. That's fabulous and it gives everyone a little bit of a roadmap there to keep that from happening. I guess one last question that kind of comes up is, when should you seek medical help for a child throwing up?
Dr. Ben Freiberg:
Yeah, first and foremost, it's their hydration status. So, if your child is throwing up, not able to keep anything down, particularly liquids, then they really need to be evaluated, need to be seen. They might need help getting the fluids into them, so through an IV or something like that to make sure that they stay well hydrated. And then, otherwise, as I described, definitely checking in with your pediatrician, letting them know, "Hey, my child seems to have picked up a GI bug." They can help you manage those symptoms, making sure that you are giving the right fluids, the right foods to help make sure that it doesn't last too, too long. And then, as I described before, if it is something that's a chronic type of issue, let your pediatrician know. That way they can always refer to GI to evaluate them, making sure that there isn't any sort of underlying issue that might be missed.
John Horton:
Yeah, I'm glad you mentioned that and really emphasized the hydration part of it. We were talking earlier about my youngest son who, like I said, went through just a spell. And he had a time where he could not keep anything down and we ended up taking him in because he was getting that dehydration and they hooked him up to the IV and it was like watching a cartoon character reinflate, he just all of a sudden puked right up within minutes. So, it really can get serious with your dehydration if you're throwing up that much. Right?
Dr. Ben Freiberg:
Absolutely. So, keep tabs on your children, really pay attention. Are they peeing? Are they urinating appropriately? It's a lot simpler when they're in diapers, but definitely a kind of monitor, see is your child going to the bathroom? Or if they're little infants, when they're crying, are they crying and producing tears? Simple things like that, looking at their mouth — do their mouths look really, really dry or is it still nice and moist? Those are going to be the biggest signals to really let you know, to home in on, "Yes, my child is getting severely dehydrated," it's time to seek urgent care.
John Horton:
Well, we've covered a lot of ground on this topic, Dr. Freiberg, but is there anything that we missed or something you'd like to add?
Dr. Ben Freiberg:
No, I think we covered a lot of this. Like I described most of the time with these episodes of vomiting, they're usually related to some sort of GI bug, or if they're a little infant, the typical — what we would call infant reflux — that, thankfully, does get better as they age. But if there's any questions, any concerns, definitely seek out medical attention. If they are dehydrated, seek out that urgent care, making sure that they do get the IV hydration that they need, and if it is something that is prolonged, meeting with the pediatrician and perhaps even meeting with the GI doctor to see what we can do to help as well.
John Horton:
Perfect way to wrap everything up, Dr. Freiberg. So, thank you very much for joining us today and I look forward to having you back.
Dr. Ben Freiberg:
Looking forward to it as well.
John Horton:
Children throw up from time to time for a wide variety of reasons. When it happens, give them a hug and focus on keeping them hydrated. If the vomiting won't stop, call your pediatrician, but odds are your little one will bounce back quickly and be running around again in no time, maybe even before you finish cleaning up. Until next time, be well.
Announcer:
Thank you for listening to Health Essentials, brought to you by Cleveland Clinic and Cleveland Clinic Children's. To make sure you never miss an episode, subscribe wherever you get your podcasts or visit clevelandclinic.org/hepodcast. This podcast is for informational purposes only and is not intended to replace the advice of your own physician.
Health Essentials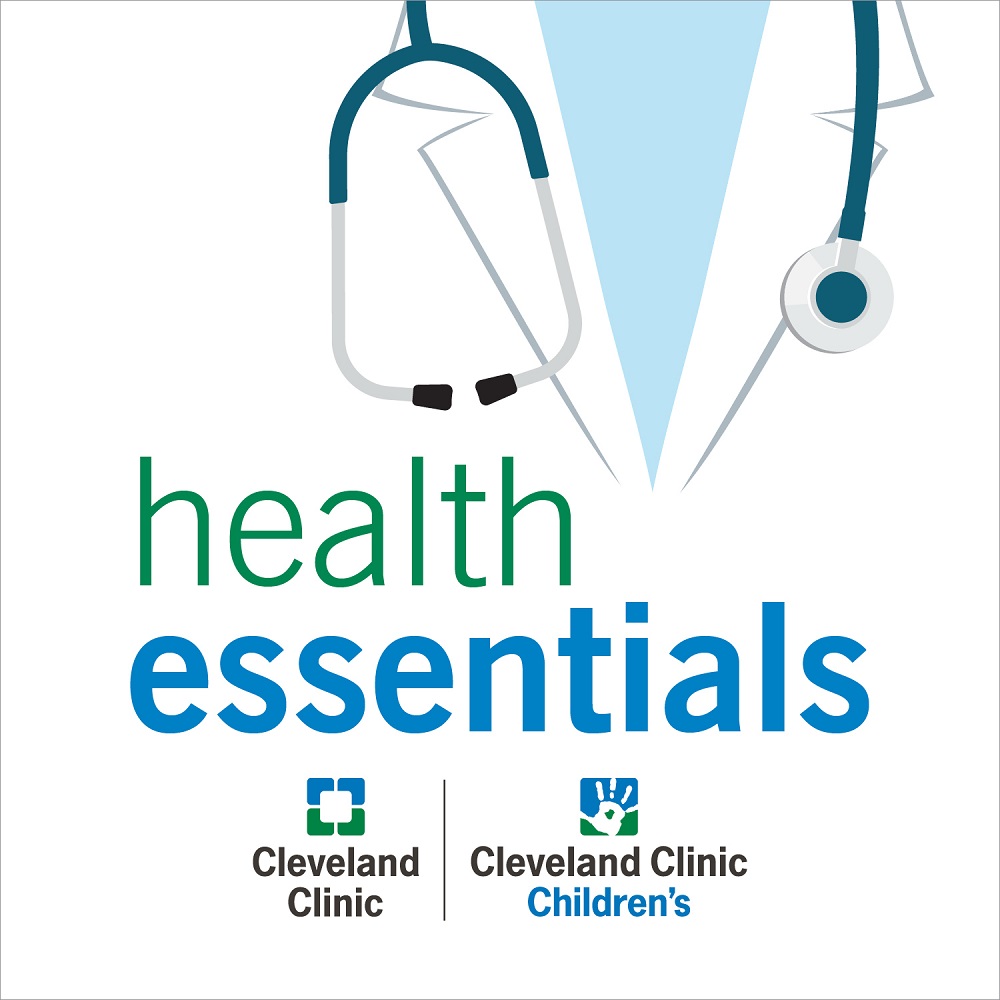 Tune in for practical health advice from Cleveland Clinic experts. What's really the healthiest diet for you? How can you safely recover after a heart attack? Can you boost your immune system?
Cleveland Clinic is a nonprofit, multispecialty academic medical center that's recognized in the U.S. and throughout the world for its expertise and care. Our experts offer trusted advice on health, wellness and nutrition for the whole family.
Our podcasts are for informational purposes only and should not be relied upon as medical advice. They are not designed to replace a physician's medical assessment and medical judgment. Always consult first with your physician about anything related to your personal health.
Subscribe: