Talking About Prostate Health With Dr. Brad Gill
July 26, 2022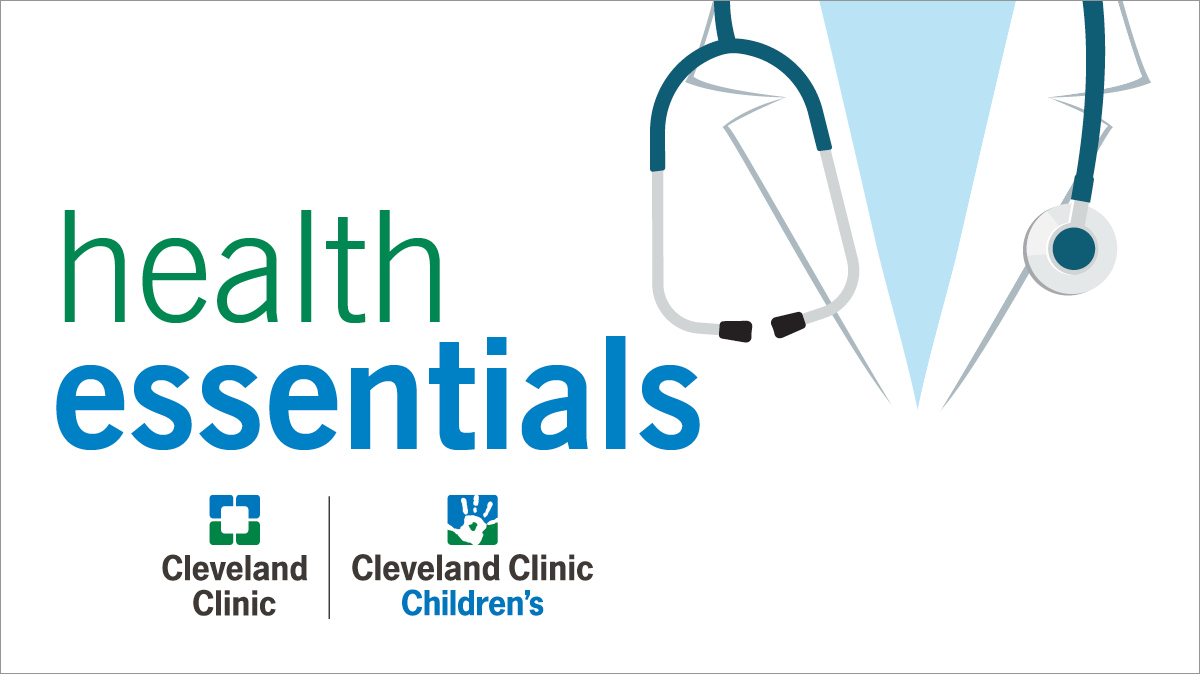 Conversations about the prostate, can feel uncomfortable. It's a sensitive topic about a sensitive area. But ignoring it can allow health issues to go undetected – and that's a potentially deadly oversight. Urologist,
Brad Gill, MD
explains common prostate concerns and what can be done to minimize your risk for any problems.
Subscribe: Apple Podcasts | Google Podcasts | Spotify | SoundCloud | Blubrry | Stitcher
Talking About Prostate Health With Dr. Brad Gill
Podcast Transcript
Speaker 1:
There's so much health advice out there. Lots of different voices and opinions. But who can you trust? Trust the experts, the world's brightest medical minds, our very own Cleveland Clinic experts. We ask them tough intimate health questions so you get the answers you need. This is the Health Essentials Podcast brought to you by Cleveland Clinic and Cleveland Clinic Children's. This podcast is for informational purposes only and is not intended to replace the advice of your own physician.
John Horton:
Welcome, and thank you for joining us for this episode of the Health Essentials Podcast. My name is John Horton, and I'm your host. Today, we're talking to urologist, Brad Gill, about prostate health. Now, let's start by acknowledging a reality for many people. Conversations about the prostate, part of the male reproductive system, often feel a little uncomfortable. It's a sensitive topic about a sensitive area. So, why bring up the topic up at all, you ask? Basically because ignoring it can allow issues such as prostate cancer to go unnoticed. And that's a potentially deadly oversight. Dr. Gill is with us today to talk about why you need to pay attention to your prostate, plus what you can do to minimize your risk for any problems down below. Thank you so much for being here with us today, Dr. Gill.
Dr. Brad Gill:
Thanks for having me. Glad to join you.
John Horton:
Thanks, thanks. Before we begin, tell us a little bit about your work here at Cleveland Clinic and especially why you often use humor to break the ice with your patients.
Dr. Brad Gill:
Sure. So, I'm one of our urologists that specializes in men's health, and that means quite a few different things in the world of urology. And a lot of things that guys generally may not want to talk about or bring up when they see the doctor, things like erectile dysfunction and prostate health, cancer screening, problems urinating, but those are all normal for us, everyday things that we talk about. And one way to get folks to loosen up is to maybe throw a joke or two in relevant to the subject matter.
John Horton:
Well, we'll try to keep it a little light here today because we are going to be talking about all of those things that you just mentioned. But just to kind of get everything going here, let's just start with a really basic question, especially for those of us who weren't paying close enough attention in health class. What is the prostate and what does it do?
Dr. Brad Gill:
Sure. So, jokingly, I'll tell patients that the prostate's an evolutionary leftover. It either gets big and makes it hard to pee or it turns into cancer. Sometimes, it can do both. But in reality, what the prostate is, is the junction of the reproductive and urinary tracts. So, the prostate is how the sperm are able to get into the urethra, the tube that carries urine, and make it out of the body. And that's really all it is. It's just a junction of the two systems.
John Horton:
Wow. And it seems like it can cause some problems, especially as you grow older. Why is that something that just happens as we age, you just start having prostate issues?
Dr. Brad Gill:
That's a great question. So, certain parts of your body will continue to grow with age. Some of them you can see. So, think about grandparents or other old people you've known in your life. Their ears and nose are generally pretty big. Your ears, your nose and your prostate will grow throughout your life. So, what happens to a guy is his prostate gets bigger, it squeezes in and constricts the urethra and reduces the flow of urine. So, you start to notice things like a weaker urinary stream, maybe some dribbling or sputtering, a little trouble getting the stream going, and sometimes, waking up and having a heck of a time going to the bathroom at night.
John Horton:
All things to, I guess, look forward to as we get old.
Dr. Brad Gill:
Unfortunately.
John Horton:
When you start talking about prostate problems, one of the first things that comes to mind for people is prostate cancer. How common is that disease? And are there groups of people who are more at risk for it?
Dr. Brad Gill:
That's a great question. So, prostate cancer is one of the most common cancers that can affect a man. By the numbers, it is almost as common if not potentially more frequent than breast cancer in the women's population. Unfortunately, though, our half of the species hasn't done a great job raising awareness. If you say pink ribbon, you pretty much know what everybody's talking about. But there's no pink ribbon for prostate cancer, even though it's arguably as big of a problem.
So prostate cancer, the big risk factors that we know of are family history. That's probably the biggest one. So, most of the men in my family have had prostate cancer. There's a very, very good likelihood that I'll get it too. But what I'm doing is watching my PSA and doing my regular screenings. And when that happens, I'll be able to take care of it. So, family history is probably the biggest risk factor that we know of. And then there's many other ones that are debatable.
John Horton:
If you do have a family history of it, are there special things that you should do or just kind of steps you should take just for, I guess, for monitoring it or just keeping tabs?
Dr. Brad Gill:
Great question. So, the most important thing is not to ignore it. You don't want to bury your head in the sand. You want to go in and you want to be proactive. So, prostate cancer screening is very straightforward. The hallmark of it is a blood test called PSA, or prostate specific antigen. And what's important about that test is how it changes over time.
One of my mentors, somebody who trained me, told me that there's no such thing as a normal or abnormal PSA. And that always stuck with me. PSA screening, what's important about it, is how it changes over time. Some folks will have a high PSA their entire life and never have a prostate cancer, and other men can have a lower PSA, but still go on to develop prostate cancer. So, it's important to follow that year to year. And if you do have a family history, all we recommend is starting that screening a little bit earlier, and that's usually around age 45. Otherwise, it's something that you think about when you hit the big 5-0.
John Horton:
OK. Well, add that to the list. I know there's a lot of things as we hit that milestone. Obviously, prostate cancer is kind of the big issue, I think, that people think about. But I know there's other issues that you can have with your prostate. Can you talk with us about some of those?
Dr. Brad Gill:
Sure. So enlargement or urinary troubles are probably the next most common thing. If you think about urinary symptoms, some studies will say 90% of men from the ages of 40 to 80 will experience some form of bothersome urinary symptoms. And then the one that sticks with me is from about age 50 onwards, 50% of men will have problems with prostate enlargement at age 50, 60% at age 60, 70% at age 70, and so forth and so on. So, that's the most common one. There's other less common things that can impact the prostate, things like prostatitis or infections. You can have bloody semen or bloody ejaculate, usually not a prostate problem, but there's a big list of other things that can go on, quote unquote, down there.
John Horton:
BPH. I know I've heard the acronym, and sadly, I don't know enough of what it means and everything like that. What is that?
Dr. Brad Gill:
It's a fancy way of saying enlarged prostate. So, BPH.
John Horton:
OK.
Dr. Brad Gill:
It stands benign "prostatic hyperplasia," which just means that benign, noncancerous, prostate being the prostate, and then hyperplasia being an abundance of cells. So, the cells replicate, they grow over time, and that's in part why the prostate gets big with age.
John Horton:
Well, I like the way you described it first better because the big words are always the ones that we stumble on.
Dr. Brad Gill:
Exactly.
John Horton:
So, thank you for that. I know you said one of the issues, the main issues, to kind of signal that you might be having some issues with your prostate would be trouble urinating. Is there anything else that might be a warning sign or something you should pay special attention to?
Dr. Brad Gill:
That's a great question. So, in terms of things to watch out for, the changes in urination, they're usually very gradual. A lot of guys don't even notice them because it's such a slow change from year to year that eventually you wake up one day and realize, "Wow, I'm really not peeing very well." Sometimes, you can have a very abrupt change in urination from one day to another where you really experience a lot of difficulty or notice that you can't urinate or start a stream. That can be indicative of a pretty serious medical problem. You can have troubles like urinary retention where you can't urinate and things back up, can cause pain and discomfort and, sometimes, put stress on the kidneys.
Other problems to watch out for are blood in the urine. So, bloody urine is never normal. And it's always something that warrants getting checked out. Blood in the urine can be from a number of things, many of which aren't cancer, but blood in the urine may be due to a bladder cancer, a prostate cancer or a kidney cancer. So, that's why we want you to come in and get checked out if you ever notice that to make sure that one of those things isn't going on.
John Horton:
So, if you do have something like that, I was going to ask if there was anything that you could do at home if you have some of these symptoms. But it sounds like from what you just said, like if you start having some of those symptoms like blood in the urine, serious trouble urinating, you should probably head into the doctor. I mean, when do you make the call to go in?
Dr. Brad Gill:
Exactly. When you think something's not right. If you're having trouble, if you see blood in the urine, the only thing you should do at home is go online to look up the phone number to call for an appointment.
John Horton:
As you stated earlier, a lot of times, I mean, guys, as a whole, don't naturally gravitate to the doctor's office. It's not something I think that we really enjoy doing. If you go in, what sort of tests or treatment might you expect if you go in with these sort of questions and issues?
Dr. Brad Gill:
It really all depends on what's happening. I think back to our "MENtion It" campaign that we've done the last few years. And unfortunately, going to see the doctor ranks lower than doing household chores in terms of things that men would like to do. We're really not that bad, I promise. Come in and see us.
The first thing that we do when a patient comes in to see us is talk to them and find out what's happening. Because the situation and what patients have experienced and seen will drive us different directions in terms of potential testing. Could be blood tests. It could be imaging like a CT scan or an MRI. There may be other things that we do. For instance, looking inside the bladder with a small camera to make sure there's not a bladder tumor. There's a number of different tests that can help us figure out what the problem is. But the most important thing is that when something's going on and you feel that it's not right, or you have some concern, you come in and you get it checked out. Let us help you determine whether or not it's dangerous or problematic.
John Horton:
Now that's great advice, Dr. Gill. So, so far, we've kind of been focused on just prostate problems and the issues there. Let's shift now and kind of talk about how we can prevent those issues in the first place. And I know there's a lot of talk about supplements that might be able to boost prostate health. Is there some sort of magic pill or supplement that we can take that might help things?
Dr. Brad Gill:
I wish there was. I would be on it. So, it's a very interesting question that you bring up. A lot of the research that's been done with supplements and with dietary studies, vitamins, those type of things, is all based upon recall. So, we'll ask patients to fill out surveys and say, "On average, for the last 10 years, how many days a week have you eaten red meat? Or how many days a week have you had fish? Or have you used vitamin E supplements?" Or things like that. So, those type of research studies that come out, there's a lot of limitations to the data and the conclusions we can draw from it.
There have been studies where we follow people going forward, and we call those prospective studies, where we'll start one group on something and start another group on another and observe how they do. The only real supplements out there that have a pretty good evidence base to them for prostate health are saw palmetto. That's one that many men find beneficial for symptoms of prostate enlargement. Can help the prostate relax and maybe shrink a bit in size. There's also medications that we have that do those same things.
That brings up another caveat to supplements. And one of the things there is that they're not regulated by the FDA in the same way that medications are. So, I could give a patient a medication to shrink their prostate. And I know that they're getting 5 milligrams of that medication in every pill. But if you take an over-the-counter supplement, you're not entirely sure what's in it. It may have items listed on the back, but the potency or the strength of the compounds, how much is in them from batch to batch, variability in the manufacturing, those type of things aren't regulated with vitamins and supplements like they are with prescription medications.
John Horton:
So, if you start looking, and I'm sure a lot of people, you go to Dr. Google, as many of us are guilty of doing, and you might see zinc or vitamin E, or, I think, lycopene or whatever, like those sort of things kind of come up. It sounds like you should be cautious before really going down that road and starting a routine on that. And it sounds like all of those, there's not a lot of proof that they actually work.
Dr. Brad Gill:
The evidence behind many of those is fairly weak or lacking. The most important thing is that if you do want to start a supplement or add something in to your daily routine, run it by your doctor and make sure that it's safe. It's very rare that vitamins and supplements used at the recommended doses on the labels can be dangerous, but high levels of certain compounds can cause other medical problems. So, you need to make sure that first and foremost what's happening is safe.
There has been some research looking at a few of the compounds that you mentioned. One study that comes to mind is the SELECT study and that looked at selenium. Vitamin E was another compound that's been looked at for prostate health. And neither of those were found to really provide any benefit in terms of prostate cancer risk, or really overall prostate health going forward. And there actually may have been a slightly higher propensity to develop cancer in one of the supplement groups.
John Horton:
Yeah, that's not the direction you want to go.
Dr. Brad Gill:
No, not at all, not at all. And whether or not that's a true signal or just a statistical anomaly, it was very small, but still, it's food for thought.
John Horton:
Not all of us take supplements, but we all eat. So, when you're picking what you're going to have, and for dinner, lunch and breakfast, and everything, can you adjust your diet in a way where it can help your prostate health?
Dr. Brad Gill:
We think so. We think there's certain things in the diet that can be beneficial, and not only to prostate health, but to overall health. So, a lot of those big studies where they ask folks to recall what they've eaten over years suggest that things like red meat or cured meats or smoked meats may increase the risk of not only colon cancer, but also prostate cancer. Items that have good amounts of antioxidant in them — you had mentioned lycopene earlier — that's found in tomatoes. So, red things, sauce-based products, anything really made from tomato that has lycopene in it may have a bit of a protective effect from the antioxidant end.
John Horton:
Is there anything — I know I've seen where a plant-based diet is sometimes looked at as beneficial for prostate — is that worth looking at if you have a family history of prostate cancer or you're having some issues?
Dr. Brad Gill:
That's an interesting question. So, plant-based diets do carry a lot of benefits in various areas of health. Obviously, there's a clear benefit to heart health from cholesterol and atherosclerosis or vascular disease. But the benefit to prostate health is a little bit less clear. One of the questions that's come up is the impact of soy. So, a lot of folks that have plant-based diets eat a lot of soy, things like tofu. And soy can carry estrogens in it, which are similar to testosterone. And the body does different things with those hormones. We're not entirely sure what those type of things can have long term in terms of risk benefit to conditions like prostate cancer or prostate enlargement.
One thing that we have seen, and it's been shown pretty clearly in the laboratory and also in population-based studies, is that diets high in sugar or poorly controlled diabetes can cause inflammation. And that inflammation in turn can lead to rapid prostate enlargement. So, that's one thing that we can think about is having a low sugar diet, minimizing carbohydrates and sticking to kind of good, clean, healthy foods.
John Horton:
If you're going to look to make a dietary change, is that something you should just kind of do on your own or is that something talk to your doctor about, maybe involve a dietician? What would be kind of the right road?
Dr. Brad Gill:
It really depends on your goals in the situation. Some of the easy diet changes that folks can make on their own are eliminating things that we know aren't good for us. So pop or soda, depending on where you're from. Chips, fried foods, large amounts of red meat, smoked meat, those type of things, substituting those out, some of those proteins, for healthier ones like fish or chicken, also plant-based proteins. Some of those things may have benefit, too.
Beyond that, if you're going to make drastic dietary changes and get into a very restrictive diet or something that's very, very limited in terms of what you're taking in, you want to be sure that you run that by either your doctor or a dietician first. Because there are essential things that we need to have in our diet to maintain good health. And if you're eating a very narrow list of things, you can wind up with problems. For instance, impaired nerve function, due to certain lacking vitamins and minerals.
John Horton:
Dr. Gill, we're going to change our focus again here. We're moving away from the kitchen and into a different part of the house. And let's talk a little bit about sex and the prostate. And I'm going to try not to blush as we go through some of this. But as we're looking at this, let's start with kind of a fact or fiction question. Is it true that more sex may be beneficial for prostate health?
Dr. Brad Gill:
That's a great question. So, that's one that has been studied, and researchers, I think, have been asking that question since the beginning of time. So, the impact of sex on prostate health or ejaculation even on prostate health remains a big question mark. There were some studies done in recent past that suggested a higher rate of ejaculation may be related to a lower risk of prostate cancer. Take that for what it is and use that information as you will. But again, those studies involve a lot of recall and surveys. So, the data that they're based upon is pretty limited. But what do we know about sex and sexual function? It's a normal part of everyday life. It's often an enjoyable part of everyday life. And it does count as good cardiovascular exercise.
John Horton:
I mean, it's hard to argue with that. I mean, for your health, you should really...
Dr. Brad Gill:
For your health.
John Horton:
So, is there anything else that we haven't discussed today that's important for people to know or understand about prostate health?
Dr. Brad Gill:
The biggest thing I would reemphasize is just the fact that you want to talk about it. Talk to the men in your life, talk to your buddies, your parents, your kids, about seeing the doctor and just keeping up on things. Obviously, family history is a big risk factor for prostate cancer. There's also some risk involved with race and ethnicity.
So, one of my friends who I trained with, actually went through residency with me here at Cleveland Clinic, he's out in Washington now, his research career and all of the work he does looks at disparities in prostate cancer and prostate cancer care. And what we know is that African-American men, Black men, are at a higher risk for more aggressive prostate cancer. So, when we talk about starting screening and annual screening, not only do you want to start at age 45 if you have a family history, but you also want to consider starting at age 45 if you're a Black male because you have a higher risk of having more severe disease. And again, if you catch prostate cancer on screening, it's usually something that's very treatable.
John Horton:
Are there other ethnicities where there should be a little more, I guess, higher vigilance, too?
Dr. Brad Gill:
Very good question. So, in general, looking at risk, Black men tend to have the highest risk and that's in comparison to white men, Hispanic men and Asian men. Usually studies that compare across various regions and ethnicities tend to find that rates of prostate cancer are lower in Asian men. So, whether or not that's a dietary or an environmental factor really is yet to be determined. But we know there's other differences in health between various countries or areas around the world in so many things that differ from day-to-day life there in terms of diet and exercise and access to healthcare.
John Horton:
And you had mentioned, too, survival rates, and just being able if you are diagnosed with prostate cancer, that it is something, it sounds like it is treatable. But I take it, the key to that is early detection?
Dr. Brad Gill:
It really is. It really is. And we're far more sophisticated nowadays when it comes to prostate cancer, not only diagnosis and detection, but also treatment. So, just because the PSA does something funny and starts to go up doesn't necessarily mean you have prostate cancer, or you need to have a prostate biopsy. There's other things that can be done. There's prostate MRIs, there's other blood tests and different diagnostics that we can use to help us determine a man's risk for prostate cancer.
But the gold standard to find and diagnose the prostate cancer still is a prostate biopsy. And that's a very easy procedure done with numbing medication in the office. It's an in-and-out procedure. It only takes a few minutes. And what we do is just take little pieces of the prostate to look for cancer cells. And then based on that, the treatment is all individualized.
So, prostate cancer treatment nowadays is all based on the severity of the cancer and also the amount and location. And those treatments can range anywhere from active surveillance or close observation of the cancer up to removal of the prostate and anything in between — radiation treatment or destruction of the prostate cancer cells with ultrasound, what we call focal therapy. There's a number of different ways to come at treating the condition. And it really does depend on what the cancer looks like under the microscope and how much of it is there.
John Horton:
Dr. Gill, thank you so much for everything today and talking. There's so much great information that you gave us, and hopefully it can help and make a difference.
Dr. Brad Gill:
Glad to be here. Thanks for having me. And remember, talk to all the guys out there in your life about going in and seeing the docs and making sure they get their checkups.
John Horton:
We will try to do that. If you have questions about your prostate health, talk to your doctor or call the Cleveland Clinic at 216.444.5600 to schedule an appointment with a caregiver. If you want more information, you can always visit clevelandclinic.org/menshealth in addition. So, thanks for being with us today and I look forward to having you back.
Speaker 1:
Thank you for listening to Health Essentials brought to you by Cleveland Clinic and Cleveland Clinic Children's. To make sure you never miss an episode, subscribe wherever you get your podcasts or visit clevelandclinic.org/hepodcast. You can also follow us on Facebook, Twitter and Instagram for the latest health tips, news and information.
Health Essentials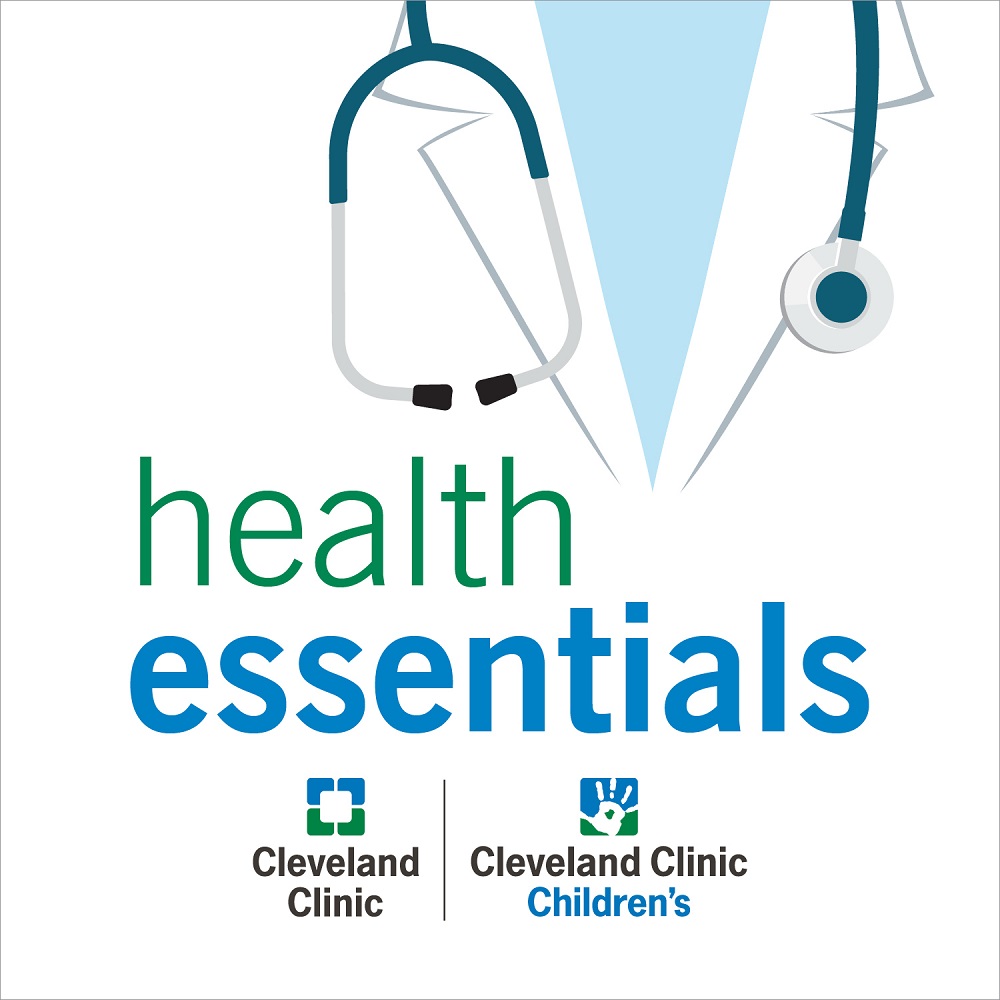 Tune in for practical health advice from Cleveland Clinic experts. What's really the healthiest diet for you? How can you safely recover after a heart attack? Can you boost your immune system?
Cleveland Clinic is a nonprofit, multispecialty academic medical center and is ranked as one of the nation's top hospitals by U.S. News & World Report. Our experts offer trusted advice on health, wellness and nutrition for the whole family.
Our podcasts are for informational purposes only and should not be relied upon as medical advice. They are not designed to replace a physician's medical assessment and medical judgment. Always consult first with your physician about anything related to your personal health.
Subscribe: