Sleep Meditation: The Best Route to Snoozeville with Melissa Young, MD
June 7, 2023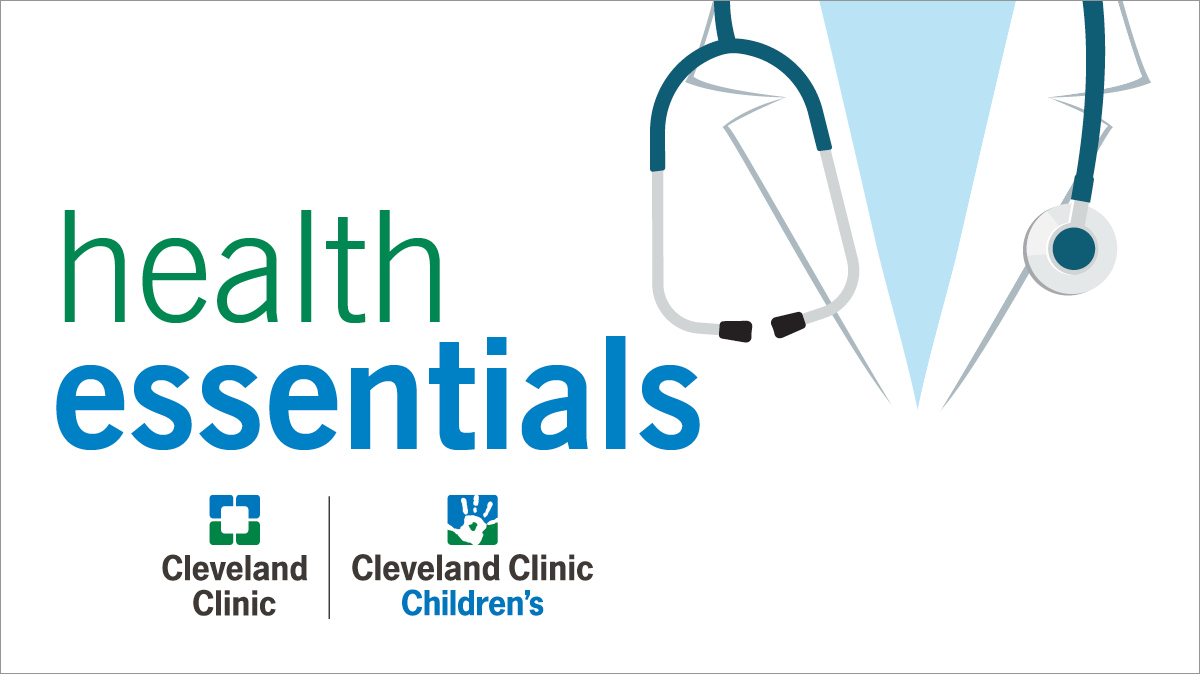 Sleep meditation is a simple self-care technique that can help you reset your mind and body for a restful night in bed. Join us for this podcast as Dr. Melissa Young walks us through techniques to escape the Insomnia Club.
Subscribe: Apple Podcasts | Google Podcasts | Spotify | Buzzsprout
Sleep Meditation: The Best Route to Snoozeville with Melissa Young, MD
Podcast Transcript
John Horton:
Hello, and welcome to another Health Essentials Podcast. I'm John Horton, your host. Do you spend most nights wide awake in bed wondering if you'll ever fall asleep? Well, today's show is for you. We're going to look at how guided sleep meditation might be a way out of the insomnia club. This simple self-care technique is a good way to ready your mind and body for the restful sleep that you need to be at your best every day. Our guide on this journey to sleep town will be Melissa Young, a functional medicine specialist at Cleveland Clinic. Dr. Young has joined us before on the podcast to share holistic ways to better your daily life. Now, let's see what advice she has to help you put your sleep concerns to rest. Dr. Young, welcome back to the podcast. I got to be honest, you are one of my favorite guests on here. Don't tell anyone, though.
Dr. Melissa Young:
I won't tell anyone and thank you so much for having me back.
John Horton:
Well, today, we're talking about sleep troubles, and I'm guessing that that's something that you hear quite a bit during the day with the patients that you see.
Dr. Melissa Young:
No question. So, I think that if you look at statistics, up to a third of adults at some point in time have trouble with sleep and insomnia, and up to 10 percent of the world's population has insomnia that qualifies as a sleep disorder. It's very common.
John Horton:
So, it's not just my aunt who's posting stuff on Facebook at 3:00 a.m.
Dr. Melissa Young:
It is not.
John Horton:
All right.
Dr. Melissa Young:
No.
John Horton:
Well, I'll let Aunt Barbara know that because she is on their constantly. So, with today, we're talking about sleep meditation or guided sleep meditation. Walk us through what that is exactly.
Dr. Melissa Young:
So, sleep meditation simply is utilizing tools like meditation, but we could also think about breathwork, counting, visualization that helps prepare the body for sleep and helps calm the body to allow it to rest and go to sleep.
John Horton:
Does yoga even fit in there? I know a lot of people that have that soothing yoga you could do right before bed. Would that fall in that category?
Dr. Melissa Young:
Yeah, I think it's very encompassing of yoga poses, yoga nidra, but mindfulness, meditation - any type of guided visualization - breathing, the counting of your breath - they all count as sleep meditation, and everyone's a little bit different, and some things work better for one person than work for another.
John Horton:
I get the sense a lot of this, it's just our lives are so, so, so hectic, as we talk about a lot when you stop by and visit, and it's just a matter of slowing it down a little bit before you go to bed.
Dr. Melissa Young:
Well, I think yes, absolutely working on slowing your nervous system down before bed, but there have been some studies that show if you can take some time during the day, as we've talked a bit about before, and do short times of breathwork or even five minutes of meditation a little bit through the day, it actually makes it easier to be able to get into that state at night before bed. So ideally combining some of those great techniques throughout the day.
John Horton:
It's great advice. You look at just how, as we've talked about, how much stress you have. Sounds like you carry a lot of that toward bedtime and into the night. Is sleeping better just as easy as slowing down a little bit right ahead of time and just taking this holistic approach to it?
Dr. Melissa Young:
So, I think for many people, yes, it can be, and there are some people that it's much more challenging, and especially for people where they've tried many things - and we'll talk about more of these specifically - but where they might have more serious anxiety or medical conditions. We think about sleep apnea or restless legs that might interfere with sleep and drive insomnia. Then, you want to speak to your doctor about those things, but yes, I think stress, pain and anxiety are the most common things we see interrupting our sleep and keeping us awake at night.
Some people have trouble falling asleep, others wake up frequently. Some wake up really early in the morning, and those all, I think, have similar pathways of stress response. We're running from the sabretooth tiger now 24/7, and that's not helpful. In neolithic times, we ran from the sabretooth tiger. Hopefully, we got away, of course, and then, all of our stress hormones would go back to normal, but in today's society, it's go, go, go. We're working, taking care of family, we have deadlines, there's social media. We can stay up late at night and, unfortunately, we can have too many screens and that all upregulates our sympathetic fight or flight nervous system.
John Horton:
Well, and you mentioned screens, and I know we were talking ahead of this about what you called sleep hygiene and, I guess, just some of the things you can do ahead of bedtime, so tell us about that.
Dr. Melissa Young:
Absolutely. I think these are very powerful. They seem very simple. If I may, just to share an experience I had before I go into some of that list, but I took a night course to get certified in environmental medicine. I started that about two years ago, and it was an hour and a half before bed after a long day at work. The first night I was on the computer, had all my lights on in the room, and I was up until four in the morning and I couldn't understand what was going on, and it was the light, and so it took me a day or two, and I realized it was the screens, the blue light, and I'd been teaching this to patients already for years, but that experience was so profound. So, after that, I wore blue blocking glasses, turned the light down on the screen, and I didn't have trouble sleeping after that.
John Horton:
That's a great tip. So how long before bed should you cut the screen time?
Dr. Melissa Young:
I would say a minimum of an hour. Some people are more sensitive than others, and it might be longer. You can start wearing those blue blocking glasses several hours before bed, but other things that really can help as well is trying to make sure you finish your dinner about three hours before bedtime so that your food is digested by the time you're going to bed, keeping your room cool. We are surrounded by so much extraneous light, not even talking about screens, which is blue light that's more activating, but streetlights, and so having - if you can - blackout shades or a very dark room, can also make quite a big difference in helping you with that transition to sleep.
John Horton:
This is where you realize that it's not just, we're talking about sleep meditation, but that's not on its own. You need to have these other things in place for sleep meditation to even work effectively.
Dr. Melissa Young:
Yes. I think it's multifactorial in today's society that all these unimportant things play a role, but certainly, coming back to our sleep meditation, finding the modality that works best for you. Just some breathwork with either diaphragmatic breathing that we've done before, visualizing relaxation of your muscles, relaxation of your body and mind. Yeah, I think, too, in our society, we're often replaying the day in our mind and worrying about what maybe we could have done better, we didn't do right, and so these sleep meditations can be helpful in helping to release some of those thoughts.
John Horton:
Well, as anyone who's listened to you on a podcast before knows, you walk us through stuff at the end, so that's a little spoiler alert here, but before we get there, what are the benefits of doing this meditation ahead of time? What exactly is it doing to your body and what's happening at that moment?
Dr. Melissa Young:
So, we have our autonomic nervous system, which has two branches: the parasympathetic nervous system and the sympathetic nervous system. Most people are very familiar with sympathetic fight or flight. I find that with working with patients, and even in my own experience personally, most of us are in that state all the time because it's about, are we getting everything done? What do we have to do next? It's not so easy when you're in that all the time to just say, "All right. Well, I'm going to relax now. I'm going to go to sleep."
What we're doing with the sleep meditation, or the yoga poses, or the visualization is shifting our nervous system out of sympathetic fight or flight into the parasympathetic, which we call the rest and the digest mode, and that allows then for us to be able to fall asleep better, hopefully stay asleep and regenerate and restore our bodies overnight.
John Horton:
There are true health benefits to that. It's not just you wake up and you feel a little more refreshed. I take it if you get a good night's sleep, you're looking at obviously less stress, more energy, but decreased risk of hypertension and just better health overall, right?
Dr. Melissa Young:
Definitely. So, we know that chronic sleep issues actually increase your risk of hypertension, diabetes, mood disorders like anxiety, depression, so it really can lead to poor health outcomes. Most people aren't aware that if you don't, it just takes two or three nights of really poor sleep or losing sleep that you're going to have more cravings for sugar and carbohydrates, some blood sugar dysregulation. We can be more lethargic, have poor concentration, poor reflexes during the day when we don't get adequate quality and quantity of sleep.
John Horton:
Everyone talks about your health in the realm of, well, you need to exercise more, eat better, but it sounds like getting proper sleep is equally important in that.
Dr. Melissa Young:
It absolutely is, and it's always a trade-off. Some of my patients are doing their due diligence. They want to get up super early in the morning to get their exercise, but then, they're averaging six hours of sleep a night. So, I think it's a balance, and we can't always do everything perfectly, but sleep is so important. Fewer than six hours of sleep may increase our risk of stroke, which is frightening, and most people may not be aware that we actually have a lymphatic system called the lymphatics in the brain that clears toxins from the brain as we sleep, so it's even more important when we think about our brain health and the rise of neurodegenerative disorders.
John Horton:
I picture that like the street sweepers that come out at night.
Dr. Melissa Young:
Exactly. Absolutely. I love that. It's a great visual.
John Horton:
So, when we start talking about sleep meditation, is this something that you can do every day? Is it something that you can do no matter if you're a kid, if you're 80, 90, 100?
Dr. Melissa Young:
Yes, I think everyone can do it. It can be done every night if that's something that is helpful to you, and you get into a pattern where that really helps you unwind and allows you to get to sleep better. There are so many options now. There are wonderful meditation apps that have sleep meditations and sleep stories. YouTube also has, if you want, a guided meditation where you're guided through that. But I also think, over time, people can learn to do this on their own and go through a body scan or try different breath techniques so that they are actually learning to self sooth and guide themselves into a more relaxed state.
John Horton:
Well, speaking of techniques, as I hinted at a little bit earlier, you're going to walk us through how to do some of these sleep meditation techniques, so even at the risk of falling asleep before we finish this, let's give it a try.
Dr. Melissa Young:
So, let's do that, definitely. I'm going to ask people if they are listening and if it is nighttime that they lie down in bed or lie down on their recliner and close their eyes if they're comfortable and start with several deep breaths. You're going to breathe in slowly through your nose and release that breath. I like to start some of these with not only, so you breathe in, and you let out a big sigh with the exhale, so we'll breathe in and then go.
John Horton:
All right. I'm with you here. You know what's weird is you start slowing down. I swear I can feel my heart beating. I'm much more aware of it than I am if I'm just roaming through my day.
Dr. Melissa Young:
Yes, and it'll start to slow as you take more of those breaths. We're going to actually start at our feet and our toes, and we're going to bring awareness to our feet, and we're going to assess and scan. Is there any tension in our feet and our toes? We can wiggle those toes if that feels good and think about just starting to release any tension as we move up the body. It's important to know that we won't clear thoughts from our mind. You're going to have thoughts, and that's very normal even during this process. I like to think about … just acknowledging those thoughts and then thanking them for coming and then letting them go. Then, we're going to move up the body to our lower legs, if there's any tension there or you want to move to get in a bit more comfortable position, feel free to do that. Breathing into that area and letting go of any stress, then, tension that you feel with your breath. Just taking a moment there.
We're going to move up to our knees and our thighs, just being aware of what you feel. Whatever you feel is perfect in this moment. If there is any tension there, again, let it release to the out breath, letting it sink into the bed down into the earth. Just taking a moment there. Then, we're going to move up to our belly. Sometimes we can hold a lot of tension there. Being aware of the breath moving in and out of your belly as it rises and falls, releasing any tension with the out breath, remembering to let any of those thoughts that are coming to just dissipate, to let them go.
Think about watching a train in the distance. We don't need to hop on that train. Thoughts are the same. Let them come and let them go, and then, we're going to move our attention up to our chest, our upper back, where we keep often a lot of tension. Letting yourself sink more softly into the bed as you relax more and more. If it feels right, you can shrug your shoulders and gently let them drop, releasing tension, releasing some of those tight muscles, and then, moving up to our neck, our throat, releasing any tension we might feel there as we breathe out.
Sometimes, taking another deep breath in and letting that big sigh, can release the voice in the throat. Then, moving up to our face, our head, we can keep so much tension in our head and our scalp, in our face. At this time, just coming aware for you what that feels like, letting your head sink further down into the pillow, nothing but relaxation, letting go of any tension that you feel.
If you're still awake and not quite asleep yet, an option is to start breathing and counting your breaths. So, counting one on the inhale, one on the exhale, two on the inhale, two on the exhale, three on the inhale, four on the exhale, counting all the way up to 10. If needed, you can start over, and at least for today's exercise, we're going to gently bring our attention back to the room and open our eyes when we're ready and we feel comfortable and take a big breath in and let that go. Are you still awake, John?
John Horton:
I feel like I'm ready for a nap right now, so before I nod off, is there anything else you'd like to mention about guided sleep meditation?
Dr. Melissa Young:
So that was just one example. Some people find some restorative yoga poses incredibly relaxing before bed. Some people, just using the breath — whether that's counting, breathing in and extending the exhale. It's finding something that works for you because there's so many wonderful options that, yeah, everyone's different and things resonate with one person versus another, but these things are so powerful and the benefits not only here of sleep meditation and helping our bodies be able to transition to sleep, but we will have actually have long-term benefits as we do more of these types of exercises, shifting our body out of that fight or flight — which actually is helping us produce stress hormones in the body that don't serve us day after day, hour after hour — but the more we shift into parasympathetic — even five minutes at a time — our bodies will thank us and we'll have lower blood pressure, lower heart rate, and I think, feel less stress.
John Horton:
Well, I know I already feel less stressed now, as it always seems like I do after a podcast session with you. So, thank you again for giving us some absolutely wonderful tools to help us sleep and live a little bit.
Dr. Melissa Young:
Well, thank you again for having me. It's always wonderful spending time with you.
John Horton:
I'm going to try to move around a little bit now because I am really ready to fall asleep.
Dr. Melissa Young:
I am, too.
John Horton:
Thanks again for coming in, Dr. Young.
Dr. Melissa Young:
Thank you. Bye-bye.
John Horton:
If you're having trouble catching ZZZs at night, guided sleep meditation may be just what you need to get a good snooze. Taking time to relax before bedtime could help you fall asleep faster and sleep longer and better. It's definitely worth a try. Till next time, be well.
Speaker 1:
Thank you for listening to Health Essentials, brought to you by Cleveland Clinic and Cleveland Clinic Children's. To make sure you never miss an episode, subscribe wherever you get your podcasts or visit clevelandclinic.org/hepodcast. This podcast is for informational purposes only and is not intended to replace the advice of your own physician.
Health Essentials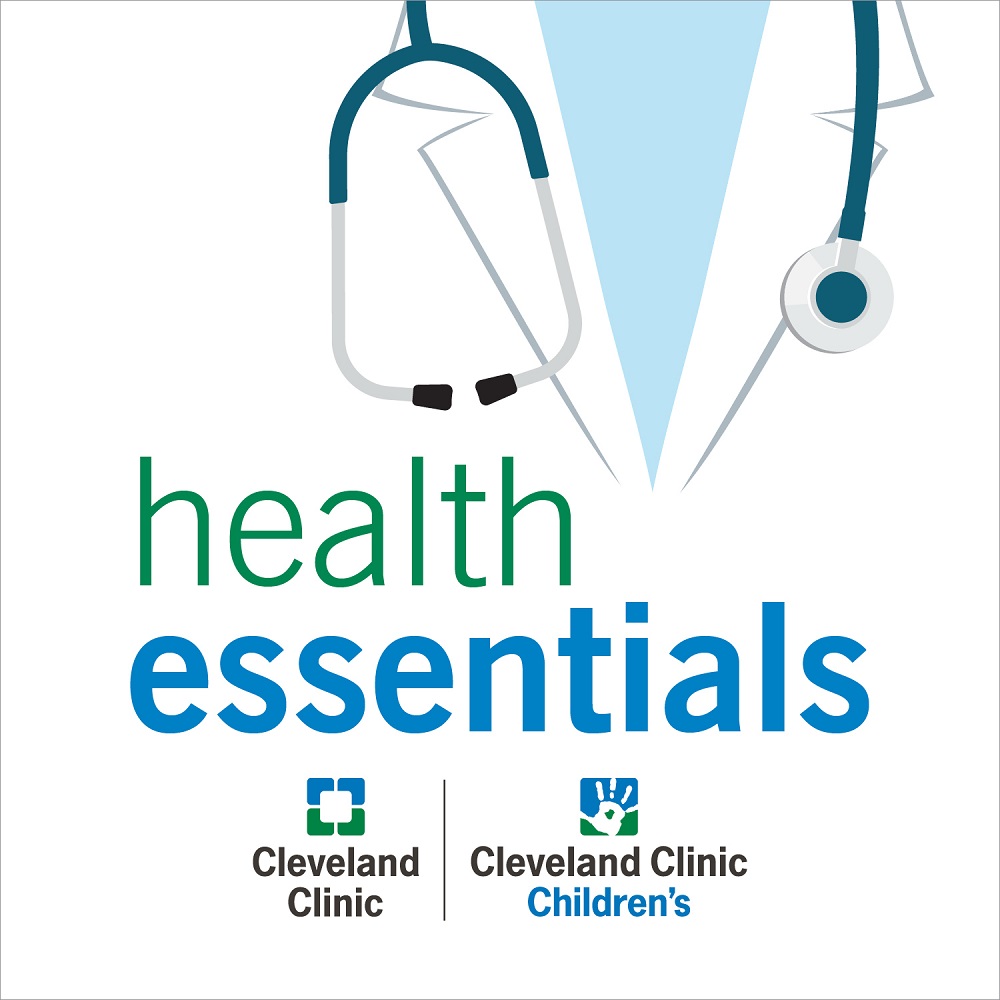 Tune in for practical health advice from Cleveland Clinic experts. What's really the healthiest diet for you? How can you safely recover after a heart attack? Can you boost your immune system?
Cleveland Clinic is a nonprofit, multispecialty academic medical center that's recognized in the U.S. and throughout the world for its expertise and care. Our experts offer trusted advice on health, wellness and nutrition for the whole family.
Our podcasts are for informational purposes only and should not be relied upon as medical advice. They are not designed to replace a physician's medical assessment and medical judgment. Always consult first with your physician about anything related to your personal health.
Subscribe: