Managing Your Migraine with Dr. Payal Soni
January 19, 2021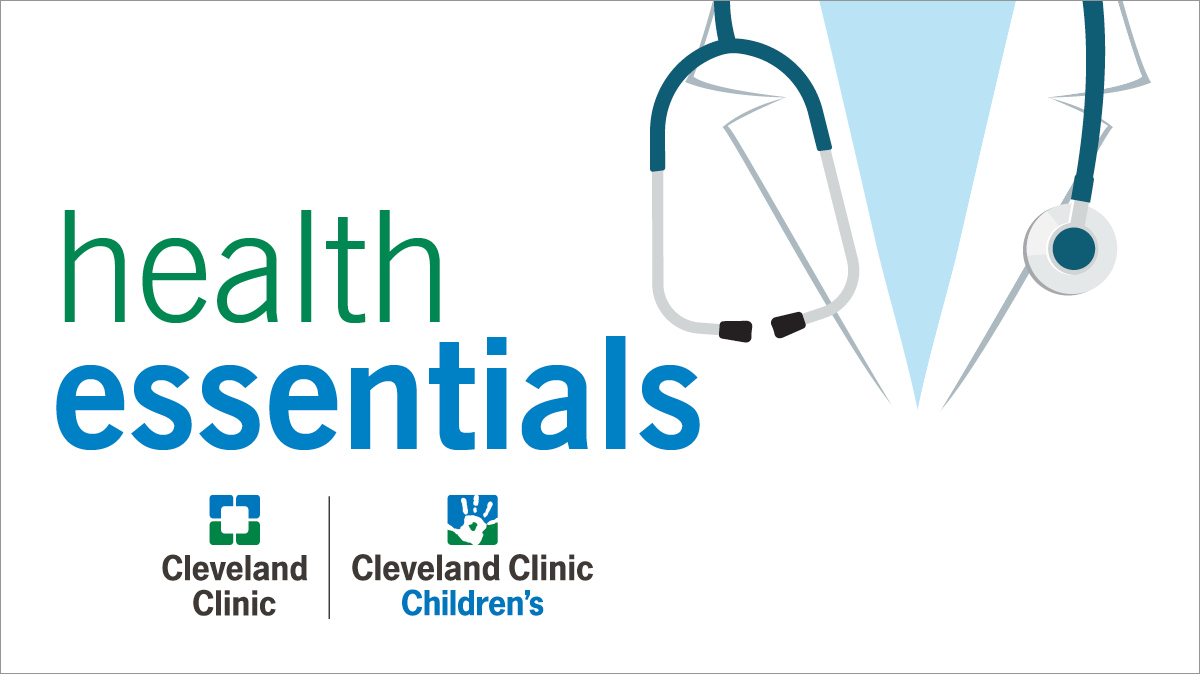 If you've ever struggled with the physical pain of a migraine headache, you likely know the emotional pain that comes with it. Migraines can derail your plans, limit day-to-day activities and cause a variety of symptoms. In this episode, Payal Soni, MD, addresses some of the most common questions about migraines. She explains triggers, types, treatment and the stages of a migraine attack.
Subscribe: Apple Podcasts | Google Podcasts | Spotify | SoundCloud | Blubrry | Stitcher
Managing Your Migraine with Dr. Payal Soni
Podcast Transcript
Cassandra Holloway:
Hi. Thanks for joining us. You're listening to the Health Essentials podcast brought to you by Cleveland Clinic. My name is Cassandra Holloway and I'll be your host for this episode.
We're broadcasting virtually as we are practicing social distancing guidelines during the coronavirus pandemic. We're joined virtually by Dr. Payal Soni. Dr. Soni, thank you for taking the time to speak with us and welcome to the podcast.
Dr. Payal Soni:
Thank you for having me.
Cassandra Holloway:
So if you've ever struggled with the physical pain of migraine headaches, you likely know the emotional pain that also comes with it. Migraines can derail your plans, limit your day-to-day activities, and cause a variety of symptoms.
Today we'll do a deep dive into migraine headaches. We'll discuss everything from the different types, treatment options available, and prevention.
Before we get into this episode, we want to take a moment to remind listeners that this is for informational purposes only and is not intended to replace your own doctor's advice. Also, please note that this interview was prerecorded and does not reflect any changes to COVID-19 precautions that may have been made after the reporting. So Dr. Soni, I first want to start off by asking if you'll tell us a little bit about your practice at Cleveland Clinic and the types of patients you typically see.
Dr. Payal Soni:
Sure. So I did both my neurology residency as well as my headache fellowship here at Cleveland Clinic, and then I've stayed on a staff in our headache and facial pain section. Broadly, I see patients, adult patients with headache. I see more commonly migraine and tension-type headache because that's more common in our general population, but I also see patients with rare headache disorders like cluster hemicrania continua, as well as patients with facial pain, like trigeminal neuralgia.
Cassandra Holloway:
So I want to start off here with like the very basics of what are migraine headaches. How would you describe that?
Dr. Payal Soni:
That's a good question. Migraine headaches are more than kind of just a headache. So migraine is a neurologic disorder. It involves impaired electrical signaling in the brain, inflammation, as well as dysregulation of neurotransmitters that all lead to this migraine attack.
There's something that's called the International Classification of Headache Disorders and this lists the diagnostic criteria for migraine. So these are symptoms that a headache has to fulfill in order to be called migraine. So if we look based on that criteria, we see that migraine headaches are typically one-sided. They usually involve throbbing or pulsating pain. They're long headaches, so they can last anywhere from four hours to 72 hours. They're disabling, which I like to describe that basically it means that, if you had the choice, you would prefer to lie down if you could. Oftentimes our patients don't necessarily have that choice, so they may have to work through it. And then migraine headaches are associated with light sensitivity, sound sensitivity or nausea.
Cassandra Holloway:
So it seems like the symptoms run a whole gamut between just a little bit of pain and some symptoms, to very severe and very debilitating, it sounds like.
Dr. Payal Soni:
Exactly.
Cassandra Holloway:
So oftentimes you hear people who suffer from migraine headaches, that they can feel a migraine coming on, whether it's a couple of hours or a couple of days before. Are there different phases or stages of a migraine?
Dr. Payal Soni:
Yes, there's actually four different stages of migraine, which may be surprising to some patients because they may think that their migraine attack is just the pain itself. In fact, migraine can start hours or days before the actual pain.
So that first phase of migraine is called the prodrome or the pre-monetary phase. Like I said, it can be hours or days before the migraine attack, and the symptoms can vary patient by patient. Usually patients may describe fatigue, difficulty with concentration, yawning, food cravings. They may even get some of that light and noise sensitivity before they feel the actual pain coming on. This prodrome is important because if patients can kind of recognize that, then they're able to treat their headaches more effectively.
So the prodrome is followed by the aura phase. All patients with migraine don't actually experience aura. In fact, migraine without aura is more common than migraine with aura. Aura is defined as transient neurologic symptoms that occur with a gradual onset, are fully reversible, and are followed by a typical migraine headache.
Visual aura is the most common. So patients often describe seeing kaleidoscope vision or a central blurry spot in their vision, or sparklers or zigzag lines in their vision. But aura can also be sensory, with numbness or tingling on one side of the body, or motor, with weakness on one side of the body, or involve speech changes. The key is that the aura symptoms are fully reversible. And then following the aura, we have the actual migraine attack phase, which involves all those migraine symptoms we just talked about.
And then the final phase is the postdrome. This is the part from where that throbbing pain ends, and to the point where the patient feels completely back to normal. And during this phase, patients often have non-headaches symptoms, and the symptoms are similar to what saw in the prodrome, so fatigue, trouble concentrating, as well as some lingering neck pain or light and noise sensitivity. And this can be hours or even days for some patients as well.
Cassandra Holloway:
So I think it's really interesting when you were talking about aura migraines that aura can cause other disturbances beyond just visual symptoms. They can cause other physical symptoms as well. Can you talk a little bit more about those symptoms?
Dr. Payal Soni:
Yeah, sure. So with aura, visual aura is the most common type of aura, but aura can be sensory or motor or speech. Aura occurs because of something called cortical spreading depression. This is basically a wave of electrical activity that goes over the brain during a migraine attack, and it activates different parts of the brain. So the part of the brain that gets activated is the part that causes the aura. So most frequently, it's the occipital cortex or the visual center of the brain, but sometimes it can activate the sensory cortex or the speech area and cause speech symptoms or sensory symptoms like numbness and tingling as well.
Cassandra Holloway:
So you had mentioned that migraines can last anywhere between four hours up to 72 hours or three days. And is it common for a patient to gradually just go through these four stages that you had mentioned? Do some hangout kind of in the aura phase a little bit longer? Do some hangout in the attack phase a little bit longer? I assume it's pretty individualized.
Dr. Payal Soni:
Yeah, it's very individualized. So some patients may not even, even if they try to look, they may not find clear prodrome symptoms. Aura typically lasts up to 60 minutes. So aura that lasts longer than that is usually something that needs to be evaluated by a physician, but in the criteria for aura, it can last up to 60 minutes, and then the migraine attack itself can last up to three hours.
Sometimes patients can get into what we call a status migrainosus cycle, and that's when these migraine attacks symptoms last longer than three days. And often those will require additional medications to help break up that cycle.
Cassandra Holloway:
So there's different phases or stages of a migraine, but are there also different types of migraines?
Dr. Payal Soni:
Yeah, there are. So in broad terms, we kind of categorize migraine into migraine with aura and migraine without aura. As I had mentioned, migraine without aura is more common, and that's about 80% of all patients with migraine, and about 20% have migraine with aura. The migraine with aura is further subdivided into different types, such as the stipular migraine or retinal migraine or hemiplegic migraine, and that basically refers to the type of aura the patient gets.
Cassandra Holloway:
If someone were to ask you the difference between a migraine and a quote, normal or traditional headache, what would you tell them?
Dr. Payal Soni:
So I think that's one of those questions that can be hard to differentiate patient to patient. A lot of times, patients that have migraine often have different milder types of headaches that occur along the spectrum. One of the things that I often tell my patients is that is this headache something that is disabling? Is it something that you can work through or is it something that you need to lie down with or you would prefer to really lie down with? If you need to lie down with it, if it's disabling, then it's more likely a migraine than a tension-type headache or a milder headache.
Cassandra Holloway:
That's interesting. So one of the flagships symptoms to look for then is if you cannot carry through with your day-to-day activities, that might be kind of entering into migraine territory?
Dr. Payal Soni:
Exactly.
Cassandra Holloway:
And so I want to talk a little bit now about the causes. You touched on them here and there, but I want to talk specifically about triggers. So what causes a migraine to begin with?
Dr. Payal Soni:
So migraine is one of those things that's very heavily influenced by our environment and our lifestyle. So you will often hear about migraine triggers, and these triggers are also very individualized. So what's a trigger for one person may not be a trigger for another person.
Common triggers are things like hormones. So women may especially notice that they tend to get more migraines around their menstrual cycle. Weather changes are common. So especially here up in Cleveland, when we get the season changes, then that can be a big trigger for a lot of patients. Certain foods, alcohol, dehydration, sleep, either too much or too little sleep, as well as stress. And this can be a stressful event or even a stress relief or a let down from stress can be a trigger for some patients. So a lot of lifestyle and environmental factors play a role into migraine.
One thing I would say to keep in mind is that these triggers may not always be consistent. So if you had alcohol one day and it caused a migraine and you had alcohol another day and it didn't, it doesn't mean that that's not a trigger for you, but it may have been that perfect storm of kind of other contributing factors as well that contributed to that first headache.
Cassandra Holloway:
Wow. So it sounds like the triggers for a migraine can run the whole gamut between stuff that you do on purpose or stuff that just, like you said, the perfect storm that kind of lines up. And you could tell just by what you were saying, it could be really frustrating for people to try to pinpoint what's causing it or what's triggering it, it sounds like.
Dr. Payal Soni:
Yeah. Yeah, it can definitely be frustrating. And because of that, it sometimes feels like these attacks can just be really random as well.
Cassandra Holloway:
So how common are migraines? Do most people get them at least once in their life? Are there risk factors for a certain group?
Dr. Payal Soni:
Migraine is very common. Migraine affects about 12% of the US population. This is probably an underestimation because migraine often goes undiagnosed or patients may not seek care for their migraines. Migraine is more common in women, about two to three times more common in women actually compared to men. And the most common age group is actually in our midlife years, so patients age 30 to 39, although migraine can affect patients at any stage at any age.
Cassandra Holloway:
So you said the highest incident is between ages 30 and 39, but you could be, say, 50 and all of a sudden develop migraines out of nowhere?
Dr. Payal Soni:
So yes, you can. Late, late onset migraine is something that we see, however, in patients that are older, so over the age of 50, whenever they develop a new type of headache, even if it meets migraine criteria, it typically requires workup to rule out a secondary headache. So that would be something to see your physician about and talk about whatever testing may be needed to rule out other causes of headache at that time.
Cassandra Holloway:
And how common are headaches in younger kids like children or adolescents?
Dr. Payal Soni:
So in younger kids, they're fairly common as well. So we can see migraine in school-aged children, and then especially for girls when they kind of reach puberty and start getting their menstrual cycle, that can be a big trigger for a lot of girls as well. Interestingly, in younger kids, boys are more likely to have migraine than girls, compared to young adults, where we see that women are more likely than men.
Cassandra Holloway:
If you suffer from migraines, are you likely to have them always, or will they kind of dwindle and go away after you kind of reach that 40 kind of age group? Or will you always suffer from them?
Dr. Payal Soni:
Good question. And that's kind of hard to say because it's so variable person to person. In general, migraines do tend to improve with age. Often we tell women that after menopause, migraines tend to improve. So there is a light at the end of the tunnel there.
But migraine is a chronic disorder. So that means there's no cure for it. So our goal with treatment is to reduce your overall number of headaches and then help manage the attacks that you do get effectively. So in general, they improve, but that may not be the case for all patients.
Cassandra Holloway:
Can you talk a little bit about the family history correlation between migraines and having a family member that also suffers?
Dr. Payal Soni:
Yeah. So migraine is a genetic disorder. We consider it a genetic disorder, but the exact genetics are not known and that's something that's still being studied. About 80% of patients that have migraine will also have at one first degree relative that also has migraine. So that's how we know that it tends to run in families.
One thing to keep in mind is that family members may not always talk about headaches. So they may not volunteer that they have migraine, but I always ask patients to ask a few more detailed questions to see if anybody in their family has had a headache in the past that does meet migraine criteria.
And also, just how much it affects an individual varies as well. So there may be members in your family that may have only had 10 migraines in their lifetime, whereas the patient may have 10 migraines in a month. So how frequent they are can vary person to person.
Cassandra Holloway:
And so if someone is listening to this podcast and it's kind of resonating with them, they think, "Maybe I do have migraines," at what point do you think that they should seek help and where should they start off? Should they start up with their primary care doctor or a specialist? Kind of what's their starting point?
Dr. Payal Soni:
Yeah. So I always recommend early treatment because our goal with treatment is to prevent patients from getting from that episodic migraine and progressing over into that chronic daily migraine. So a lot of the times, I'll see patients that have had classic migraine for years that just hasn't really been treated appropriately or they haven't sought care for it, and then over time, it's become a lot more disabling, and that can be harder to treat.
So if you do find that you have symptoms that sound like migraine, I'd recommend talking to your physician. The first step is to always talk with your family doctor. They can help screen for migraine or other types of headaches or other causes of headaches, and they can start medications. If the headaches are persistent, then you may require a referral to a headache specialist.
Cassandra Holloway:
So can you walk me through how a migraine is typically diagnosed once you're seeing a specialist or you're seeing your family care doctor? Kind of what questions do they ask? Are there any tests that you typically run?
Dr. Payal Soni:
So migraine is what we call a clinical diagnosis. There's no blood tests or imaging tests that we do to diagnose it. It depends on the description of your symptoms. So when you see a doctor for migraines or headaches, they'll first get a focused history. So they'll ask you how often are you getting the headaches? What do the headaches feel like? What associated symptoms do you have with it? And how long are they lasting and what do you do to treat it? And then based on that, they'll do a neurologic exam. And then if you meet criteria for migraine, you'll most likely be diagnosed with migraine. In general, no other blood test or imaging test is needed for the diagnosis.
Cassandra Holloway:
So once you are diagnosed, what types of treatment are available?
Dr. Payal Soni:
So lots of different types of treatment. And there's basically two types of treatment for migraine, preventive treatment, which is the medication that you take every day regardless of whether or not you have a headache, with the goal of reducing your overall number of headache days, and then rescue treatment, which is a medicine that you take when you have a headache with the goal of stopping the migraine. Which treatment strategy is right for you depends on a few things, your overall number of headache days, the degree of disability that you have with the headaches, as well as how often you need to use these rescue medicines.
One thing to note is that treatment doesn't always mean prescription medications. Rescue treatment strategies include nonpharmacologic treatments like resting in a dark room, using heat or ice, massage or stretching, yoga, relaxation techniques, over the counter medications, although these often may not be sufficient enough to kind of combat a migraine, as well as prescription medications that are migraine-specific like triptans.
And then preventive treatment strategies are also similar. So they can involve implementing lifestyle changes, so working on diet or sleep, all these things that can be triggers, things that we do have control over, some vitamin supplements. And I would say definitely talk to your doctor about which supplements can be helpful for your specific case, as well as prescription medications.
Patients that are refractory to some of these first-line treatments may be candidates for more specialized injectable medicines or procedures such as Botox injections, as well as some neuromodulation devices.
Cassandra Holloway:
So talk to me more about these devices. Like what does that entail?
Dr. Payal Soni:
So there's a few different devices on the market. Neuromodulation basically means it's an external device that sends a electrical impulse to stimulate nerves in the head. So there's a device that you wear across your forehead. There's a device that you put on the back of your head. There's a device that you actually put on your arm as well. And all of these have a little bit of a different mechanism of action, but they can be used as a rescue treatment, so when you have a headache, and some can be used as a preventive treatment as well, so using every day to reduce your overall number of headaches.
Devices may be good options for patients that can't tolerate medications because of side effects or if they prefer not to take medications. In general, I would say they can be helpful as adjuncts. And there's usually a little bit of a mixed response. Some patients have really good benefit. Some patients may not have as much benefit. Often though, these aren't covered by insurance, so they can be a bit cost-prohibitive as well.
Cassandra Holloway:
So you had mentioned Botox for treatment of migraines. Are there any other injectables that you could talk more about for treatment?
Dr. Payal Soni:
Sure. So Botox is a procedure that's done in the office that's done every three months. It's approved for the treatment of chronic migraine. And so that's for patients that have more than 15 headache days per month.
There's a new class of migraine medications. They're called the CGRP monoclonal antibodies that have recently come out. And this is a really unique class because this is the first class of medicine that was specifically developed to treat migraine. So other medications that we traditionally had available had been developed for another cause. So we used blood pressure medicines or antidepressants or anti-seizure medicines, but this class of medicine has been specifically developed for migraine. They target a molecule called CGRP, which is an inflammatory molecule that's elevated in patients that have migraine, and they work to inhibit this molecule's action.
This class of medicine is also unique in that it's an injection. So it kind of comes like an EpiPen. So it's an injection that you give yourself every month. It's not a pill that you're taking every day. So that's one benefit there, and they're fairly well tolerated. So their side effect profile is definitely much favorable than some of the oral medications that we have.
Cassandra Holloway:
And these injectables, are they classified as rescue or preventative treatment or both?
Dr. Payal Soni:
These are preventative treatments.
Cassandra Holloway:
So I imagine when you meet with your doctor and you start talking about preventative or rescue treatments, it's probably a little bit of trial and error at first kind of figuring out what works or what doesn't work. And I think the importance is just talking to your doctor and figuring out the individualized plan for treatment is a big message to our listeners, and finding your unique kind of treatment that works for you.
Dr. Payal Soni:
Yeah, you're right. So migraine is unique and that's something that we've been saying again and again in this talk, is that it varies person by person. So the symptoms you have, what treatment works best for you and how you respond to it will be very unique and individualized. And sometimes it does take some trial and error. We unfortunately don't have a crystal ball that we can look into to know which medicine you're going to react best to. So that's why that trial and error is there, but if you stick with it and you have a doctor that's sticking with it, then these medicines can be really effective at reducing disability.
Cassandra Holloway:
And one last thing I wanted to ask you about treatments, you hear a lot of chatter about the daith piercing in the ear to kind of help with the pressure or kind of just reducing overall migraines. Is there any truth to that piercing?
Dr. Payal Soni:
So you're right, there is a lot of chatter about the daith piercing. In reality, there's really no scientific proof or research supporting the piercing as a pain treatment. There are some patients that say that their migraines improved after getting this piercing. The evidence though is purely anecdotal, and often these results are usually temporary and may be due to placebo effect. In addition, the piercing is often painful and carries a high risk of infection. So that's not typically something that I recommend to my patients.
The principle behind the daith piercing I believe it's based in acupuncture, and alternative treatments like acupuncture can be used as adjunctive treatments for migraine. When looking specifically at acupuncture, we still need a little bit more research behind the effectiveness of it. In my experience, patients have mixed results. But for patients that are interested in trying acupuncture with a licensed practitioner, I usually recommend a six treatment session to assess for efficacy.
Cassandra Holloway:
If left untreated, can migraines cause any long-term effects? Like do they ever turn serious enough to cause death?
Dr. Payal Soni:
The short answer there is no, migraines can't cause something as serious as death, however, if they're untreated or not treated appropriately, they can lead to significant disability that can really impair a person's ability to do the things they need to do to live their life.
Cassandra Holloway:
So the last thing I want to ask you about here is about prevention. And we've talked briefly about this throughout this talk about lifestyle changes, but can migraines really be prevented at any point?
Dr. Payal Soni:
So migraine, as we said, is a genetic disorder. The basis behind it is genetics. So while it's not as simple as one gene mutation causing you to have migraines, it's basically a combination of genetic factors, as well as environmental factors that lead to a brain that's more predisposed to having migraine.
So there are some things that we can control. We can work on environment and lifestyle modifications that can be really effective in reducing overall number of headache days and overall number of migraines. And then when these migraines do pop up, you want to make sure that you have effective rescue treatment so that we can treat it effectively and get you back to functioning at 100%.
Cassandra Holloway:
Absolutely. And just some parting advice to our listeners, migraines are unique to each individual, as Dr. Soni has said, and how they're managed is also unique. So work with your doctor to find out what works for you. Dr. Soni, thank you so much for joining us and sharing your insight. We really appreciate it.
Dr. Payal Soni:
Thank you for having me.
Cassandra Holloway:
For the latest news about migraine headaches, visit clevelandclinic.org/headache. If you want to listen to more Health Essentials podcast featuring experts at Cleveland Clinic like Dr. Soni, subscribe wherever you get your podcasts from or visit clevelandclinic.org/hepodcast. Also, don't forget to follow us on Facebook, Twitter, and Instagram, @ClevelandClinic, all one word, to stay up to date on the latest health news and information. Thanks for listening.
Health Essentials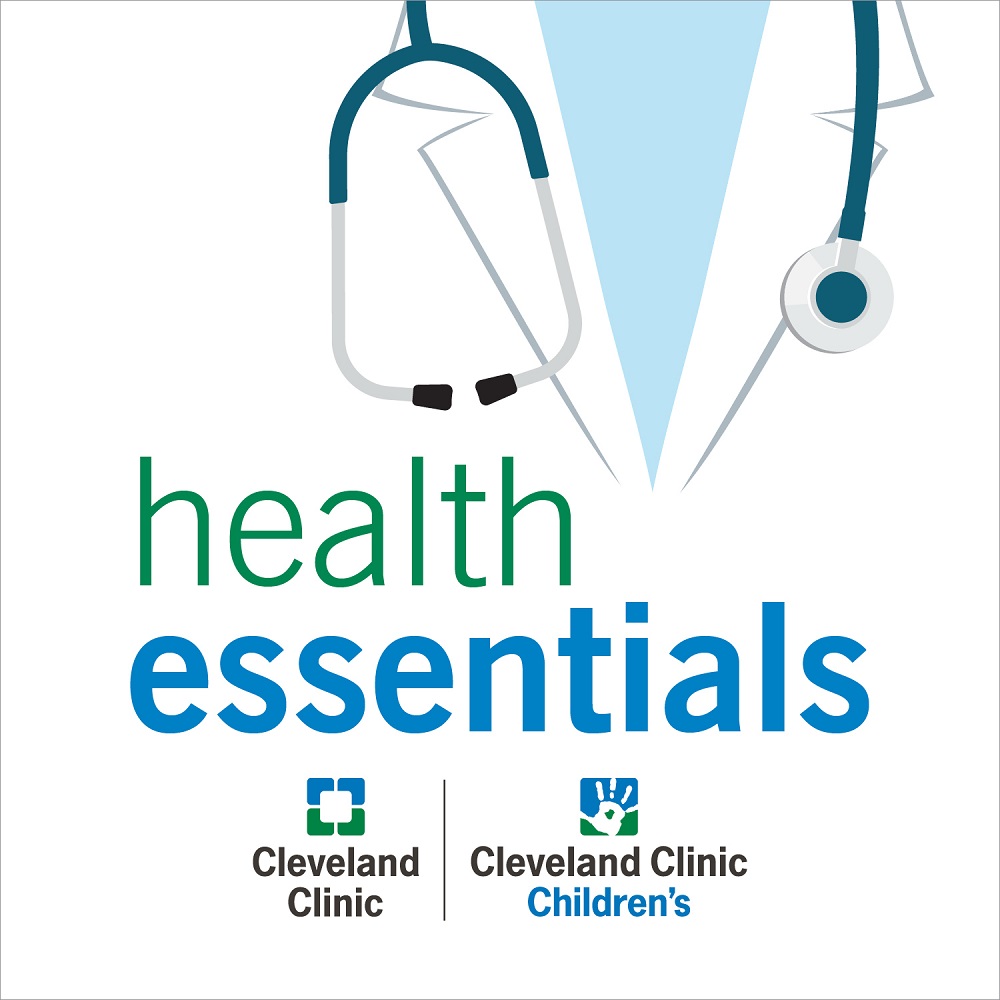 Tune in for practical health advice from Cleveland Clinic experts. What's really the healthiest diet for you? How can you safely recover after a heart attack? Can you boost your immune system?
Cleveland Clinic is a nonprofit, multispecialty academic medical center and is ranked as one of the nation's top hospitals by U.S. News & World Report. Our experts offer trusted advice on health, wellness and nutrition for the whole family.
Our podcasts are for informational purposes only and should not be relied upon as medical advice. They are not designed to replace a physician's medical assessment and medical judgment. Always consult first with your physician about anything related to your personal health.
Subscribe: