Living Organ Donation with Dr. David Kwon
March 30, 2022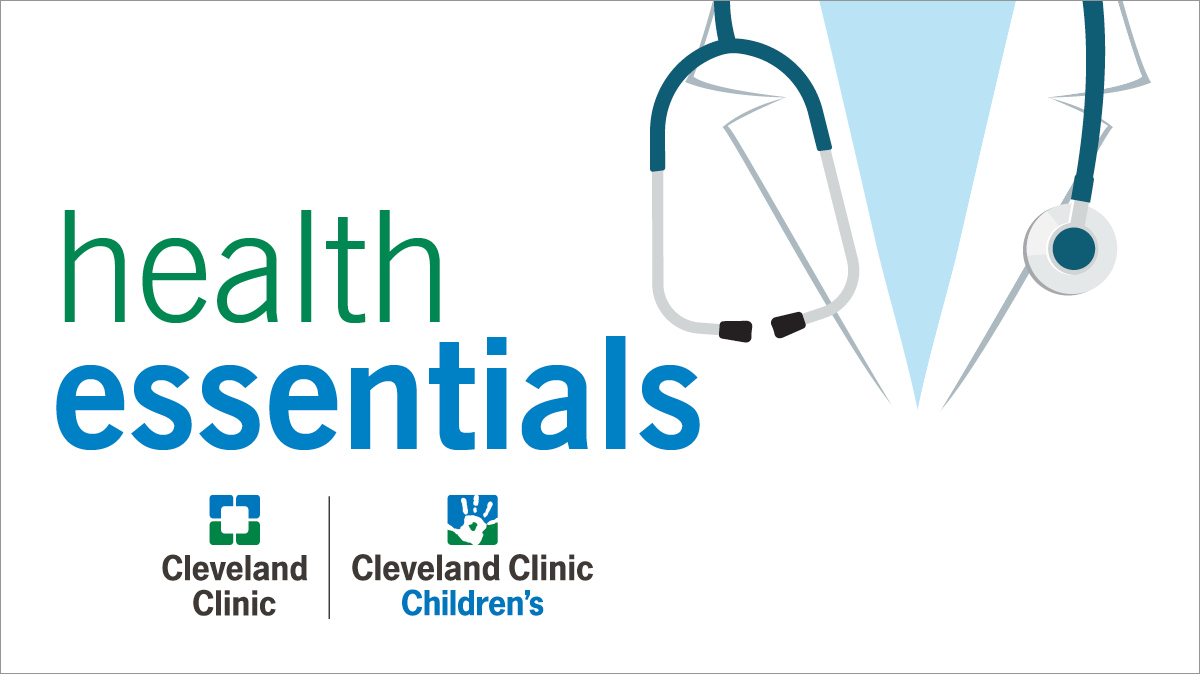 Donating an organ to a person in need can save their life. Living organ donation often allows the life-saving gift to happen faster.
David Kwon, MD, PhD
, joins us to talk about laparoscopic living donor surgery - specifically for liver transplants - and how this approach to organ donation impacts the lives of both donors and recipients.
Subscribe: Apple Podcasts | Google Podcasts | Spotify | Buzzsprout
Living Organ Donation with Dr. David Kwon
Podcast Transcript
Speaker 1:
There's so much health advice out there. Lots of different voices and opinions, but who can you trust? Trust the experts, the world's brightest medical minds, our very own Cleveland Clinic experts. We ask them tough intimate health questions so you get the answers you need. This is the Health Essentials podcast brought to you by Cleveland Clinic and Cleveland Clinic Children's. This podcast is for informational purposes only and is not intended to replace the advice of your own physician.
Molly:
Hi, and thanks for joining us for this episode of the Health Essentials podcast. My name is Molly Shroades and I'll be your host. Living organ donation might not be something you think about that often. It might come up in news stories or within your social circles. But do you know what it really means? Today, we're joined by Dr. David Kwon to talk about what living organ donation is, how it works and how it can impact both the donor and the recipient. Thank you so much for joining us today.
Dr. David Kwon:
Hi Molly. Thanks for having me.
Molly:
So just starting right into the whole topic. Can you tell us a little bit about organ donation in general and what a living organ donation is?
Dr. David Kwon:
So any transplant, there are two different types. There's one that comes from deceased donor transplant, and there's one that is living donor transplant. The deceased donor is where the majority of transplants [come from]. And it comes from someone who, unfortunately, has an event and becomes brain dead. Recently we have some more what we call cardiac death donors, which is someone who cannot survive... cannot be healed and will ultimately die. In those cases, we take the organs from those donors that will pass away and we use those organs to perform the transplant.
The living donor transplant is a method of doing transplant where we use the organs from a healthy living person, but we only take part of the organ. So let's say for kidney transplant, we only take one of the kidneys, and for liver transplant, we split the liver and use part of the liver to donate it to the recipient. And that's how the transplant is being done.
Molly:
That's really fascinating that you can take part of an organ and help use it in someone else. Now, when you watch doctors, medical dramas or read the newspaper, you always hear these stories about the long wait for an organ. How long do people typically wait to be matched up with an organ? And how is it helpful to have the living organ option to cut this wait time down?
Dr. David Kwon:
So it depends on the organs. Actually, the wait time for kidneys is a lot longer than... Well, I would say in general, it's a lot longer. In kidney, you have to have good organ histological match and usually [there] is more than five years a wait list time. And liver transplant is a little different because in kidney you have hemodialysis that sustains your life. So you're in hemodialysis while you're in the wait list. However, in liver transplant, if the liver starts to dysfunction and does not have much function left... actually, depending on how much the liver is damaged, the patient can die within a week or can survive over a year.
So the way the liver is allocated within the transplant community is depending on how sick the patient is, they give more priority. And if you're less sick, you have more room to wait. So you are more put down on the wait list. So if you are... You need a transplant, but your liver is relatively OK, then you may have to wait for years to get one. But if you're really, really sick and you barely have one or two weeks to live with that liver, you're put more in front in the wait list. And they give you more access because we understand that if you're not being transplanted within that given time, the likelihood for the patient to pass is very high.
Molly:
Now, do people typically bounce higher up the list if their condition suddenly worsens?
Dr. David Kwon:
Yes. So depending on how sick the patient is, if [they] become really... suddenly becomes really sick, then yes. Your MELD... What we call the MELD score, it's called a model of end-stage liver disease. And you have a number that you're given at the given amount of... the lab results, you can't play with that equation. Then you have a MELD score number, and that... Gives you how sick you are. And with that MELD score, it's... you can understand how much you have to wait.
Molly:
Gotcha. Now I'm wondering a little bit from the donor side of this. What goes into the decision to become a living organ donor?
Dr. David Kwon:
We are not able to match all the organs that we need. For just a brief example, for liver transplant, about one fourth of the patients who need a transplant end up not getting transplanted and end up dying. And so we have that like 25%, plus or minus, patients that eventually end up dying while waiting for transplant. And because of that, we need more organs and living donor has been a very good method of being able to save those patients. Instead of waiting on the wait list and just waiting for an organ that you don't know when you're going to get, if you go for living donor liver transplant, you can actually have more early access to liver transplant, and that saves lives. And it's known that in overall, the living donor liver transplant offers you a better survival chance than deceased donor liver transplant, just because you don't have to wait long time in the wait list.
And just the fact that if you are living donor, you're able to save someone else's life is the biggest motivations for donors to step forward to donate their organs. So you have whole wide range of donors that come forward. I would say about half of all living donors are families or relatives, or very close friends, that want to... That you know someone who's really sick and needs an organ to survive, so they step forward to donate. But you also have a big proportion of donors who are like, "I just want to save life. Doesn't matter to whom this organ goes to. I understand that there are a lot of patients who suffer from terminal kidney failure. So I just want to save life and make someone's life more livable, and they can enjoy their life to the fullest." And just that kindheartedness is a lot of things that are commonly in most donors that I deal with.
Molly:
So talking specifically for a moment about the liver. I know you've mentioned a few times about liver donation. Can you walk us through kind of the process of how that works for a living liver donation?
Dr. David Kwon:
Yeah, so like in kidney transplant that I said, you have two kidneys. So when you do a living donor kidney transplant, you take one of the kidney and you donate. Apparently the liver is one big organ that is not like kidney,[which is] two. So living donor liver transplant entails that you have to transect the liver in two, either left lobe or the right lobe. Because the left or the right lobe, they can independently function separately. They have their own inflow of blood flow and their own outflow blood flow. And just because of this unique character of the liver that can be independently functioning. And also because the liver is capable of regenerating, I can use a part of the liver to transect and we give that part of the liver to the recipient. It's a very complicated surgery, a lot more complicated than kidney transplant, because you have to transect the liver. Kidney is just... Just take a whole kidney out from one side. Whereas the liver, you have to transact. And the liver is a very, very heavily vascularized organ with a lot of big vessels. And it's also surrounds around vena cava, which is the largest vein in your system. So you have to navigate around those complex vessels in order to take it out. So it is usually perceived that living donor liver transplant is a little bit more dangerous than the kidney transplant. But recently, with a lot of advances in technology of how to properly do, [and] how to better perform the surgery, actually the outcome of liver living donation has become almost the same as kidney donation.
Molly:
That's awesome. And I want to dive a bit into those innovations because I understand there's a laparoscopic-ish option here. Can you talk a little bit about the laparoscopic option?
Dr. David Kwon:
OK. So it's well known that keyhole surgery or laparoscopic surgery affords you a quicker recovery, less pain, a really return to normal life, a better cosmetic outcome. And all of those are really well proven, and we have more than enough evidence from the kidney transplant or from having done liver resection laparoscopic liver cancers. So we understand that it's very, very beneficial for the patient.
So recently, this laparoscopic technology has been implemented on the donor to improve the quality of recovery for the donors. But as I said, the surgical technique that requires to do a liver transaction is a lot more complex than kidney. And therefore, unfortunately, not many centers are doing it. I'm just hoping that more centers will be able to do it. But because of the innate complexity of the surgery, and also, as I've mentioned, it's surrounded by many large vessels that makes procedure potentially dangerous if you don't know how to control those bleeding or dissection points around the major vessels. But again, I said, with this improvement in surgical technology, if you look at our data, actually the data says that the major complication rate or the minor complication rate overall has decreased almost like three times. The recovery speed is usually twice faster. And also the pain medication you take, it's usually half of the one that you usually do for an open case when we do it laparoscopically.
Molly:
That's awesome. I'm curious. What are some of the questions you hear from patients when you tell them about this option?
Dr. David Kwon:
Well, first, many patients don't know there's an option of living donor liver transplant. So the first wow comes from, "Can you do a living donor liver transplant? I heard a lot about living donor kidney transplant, but I've never heard about liver transplant. And I thought liver was a very dangerous organ. So you don't touch the liver." So that's the first wow. And the second wow that I hear is like, "Can you do that laparoscopically? I've never heard of it." And, as I said, not many centers do it. And that's also the reason why many patients don't know that such an option exists. So those are the two most frequent, wow, wow, that I hear in my clinic. One of the most frequent questions that I get from the donors are usually in the post-op two to six weeks follow up. They always ask, "Dr. Kwan, has my liver grown back?" And my universal question is, "Yes, it has grown back. That's the way the liver behaves." The liver, as I said, you split into half. You have 100% of liver. You split into half. You give, let's say, 40% to the recipient. You have 60% on you. Within three months, that 60% becomes more than 80%. And that 40% that went to the recipient becomes more than 80%. And within a year, they both become close to 95%. So, I like to say, in living donor, living donation process in liver transplant is by sharing, you double the amount of liver volume. And that's how you can save someone else's life.
Molly:
That is really interesting. I did not know that it grew back that quickly.
Dr. David Kwon:
Yes, it does grow back quite quickly. And the liver is known to... If you need more of the liver, it grows even faster. And if you need less of the liver, it grows slower. So it is well known that the liver actually grows faster on the recipient than on the donor. Because usually, the recipient is sicker. There's more work to do on the recipient side. So the liver gets more stimulated. It's like, you have to do more work. So let's replicate faster, trying to meet the demands that the body is making us do. And I think that's a very fascinating part of the liver, that it learns how to adjust by itself with the amount of detoxification that they need to do, the amount of metabolism, the synthesis they need to do is all regulated automatically, according to your body size, according how sick you are, according how old you are, and so on.
Molly:
Wow. Sounds like it's quite the overachiever there.
Dr. David Kwon:
Yes.
Molly:
So I do wonder... I think a lot of people are always curious about afterwards, right? What life is like after you're both a recipient or donor? Are you impacted in any way? It sounds like the liver kind of goes into overdrive to kind of like get going there, but can you talk a little bit about the outcomes for both people?
Dr. David Kwon:
Yeah. So I would like to say... Mention a story that I was indirectly sort of involved in [with] one of my friends. It was a venture. It was a trip that kidney donors, kidney recipients, liver... living donors and liver living recipients, they took a trip to the Himalayas for a hike to above sea level, 6,800 meters. I barely can do that. So that project was done to let people know that whether you're a donor or whether you're a recipient, you can live your life at the fullest. You don't have much issues with your health later in your life and you can climb up the Himalayas. Not many people can climb up the Himalayas, right? So just that fact tells you that life after donation from the donor part is also, yeah, it may hurt a bit during the surgery one or two months. Maybe a little bit rough.
But after that, for me, let's say, majority of the cases I do are laparoscopic and by two months, most donors are like, "Dr. Kwan, I just want to start golfing again. I want to do these things again. Can I do that?" So they go back to their own life relatively quickly. And on the recipient side, also, as I said, the survival chance for the living donor recipient is higher than the deceased donor transplant because just the fact that we can schedule the perfect time for the recipient to have the best outcome. And we have a truly, an astonishing outcome at our clinic. The outcome is really good. It's about 95% survival at one year. So it's good.
Molly:
Yeah. This is all really interesting. I am curious about the mental side of it. This can be a very scary topic for people probably on both sides of it. How do you address those fears and concerns?
Dr. David Kwon:
As I said, most donors when they initially decide to be donors, I always tell them, "You guys are..." The donors, "You guys are a group of people with extra, super large sized hearts. Most of them are very giving — they have a very giving personality. But I do also understand that it's scary. Because when you are told that things can happen during surgery, that you may go to major complication, that there has been mortality being reported on the donors, unfortunately. And when you tell them those things, it should be scary, right? But I would say the majority of the donors already understand all of that. They come and when I tell them, it's like, "This can happen." It's like, "Yeah, doc, I know. It's OK. It's OK. I know. I understand the risk associated with the reception, with the donation process. But I still want to save someone's life because I know if I don't do that, someone will be dying. Within a couple of months or even a couple of years, that person will die if I don't donate. So I just want to..." I mean, the sacrifice they do, I think it's worth it to save someone's life. And I find that attitude of donors truly amazing. And also there is some data that the donors, in the long term follow up... Actually, what's really interesting is that not all, but more than half of the donors, they become psychologically healthier after they donate because just the fact that they saved someone's life gives them one more reason to be proud of themselves, also to be more giving, and to enjoy life to the fullest.
And so I found that very interesting. And that outcome is also actually in donors where unfortunately the recipient ended up dying, even though, because of this process, they still feel very, very psychologically healthy. It's like, "Yeah. We tried our best to save my dad." Let's say, "To save my mom. I tried my best and end of the day, if you cannot save her, that's how it is." But the fact that they tried their best to save someone they love, or someone they care for gives them actually a shield against any other adversity they may meet in their life. And therefore, they become actually happier, and psychologically healthier. Which is actually quite an interesting outcome, that a lot of people actually didn't think they would have an effect like that.
Molly:
Yeah. I definitely wouldn't have thought of it right out the gate thinking about living organ donation, but it sounds like quite an impactful thing for both people.
Dr. David Kwon:
True. And for me personally, the big satisfaction [is] being able to do this process laparoscopically [that] has been really big because one of the reasons why I went into this new adventure, should I say, or new endeavor about going for laparoscopic application, living donor liver surgery, is because I know it's technically very difficult. It's really stressful. Like the first case that I did back in 2013 took me 11 hours. Nowadays it takes less than six, five hours, but when I do it open, just takes me three to five hours to do. You don't want to go doing that for 11 hours, right? But I knew that once a lot of these obstacles will be overcome because I could see the benefit in my cancer cases that I did, how the patients benefit from this laparoscopic approach. And when this, should I say, the program for laparoscopy living donor was like perfection so that the complication rate was better than the outcome of the donors. The satisfaction that you see on the donors is truly, truly gratifying and truly amazing.
And I'm so glad that I started this kind of process because [as] I said, the donors are people with great heart, with big hearts that are so giving, so selfless. And as a surgeon, I just wanted to give the best that I have to a group of people who are so giving and so nice. For me, this laparoscopic living donor program has been really, really gratifying from a personal standpoint.
Molly:
Yeah, that's fantastic. Now, as we wrap up here today, you've mentioned a lot about the kind of future state and looking forward here. Can you tell me a little bit about what you're hoping for the next five to 10 years for these types of surgeries?
Dr. David Kwon:
Well, I'm hoping that more and more surgeons will be able to do this. I don't want to be one of the only few that is able to do this. I cannot take all the living donors in the U.S. alone. So I'm in the process of trying to share all of my knowledge that I have in order that more surgeons could do. And this, personally, I have, I hope that in within five and 10 years that living donor liver transplant, that it would be something like kidney transplant. Like in kidney transplant, I would say more than 90% to 95% of all kidney donations are done laparoscopically. And now for liver transplant, it's barely 5%. So I'm hoping that more and more centers will be able to offer this minimally invasive approach for living donations, and therefore more patients [and] more donors can share the good experience of the donations with less pain and make the recovery a little bit easier.
Molly:
That's fantastic. Thank you so much for joining us today and sharing your insights.
Dr. David Kwon:
Thank you so much, Molly. It's great talking with you.
Molly:
To learn more about living donation, visit clevelandclinic.org/livingdonation.
Speaker 1:
Thank you for listening to health essentials brought to you by Cleveland Clinic and Cleveland Clinic Children's. To make sure you never miss an episode, subscribe wherever you get your podcasts or visit clevelandclinic.org/hepodcast. You can also follow us on Facebook, Twitter, and Instagram for the latest health tips, news and information.
Health Essentials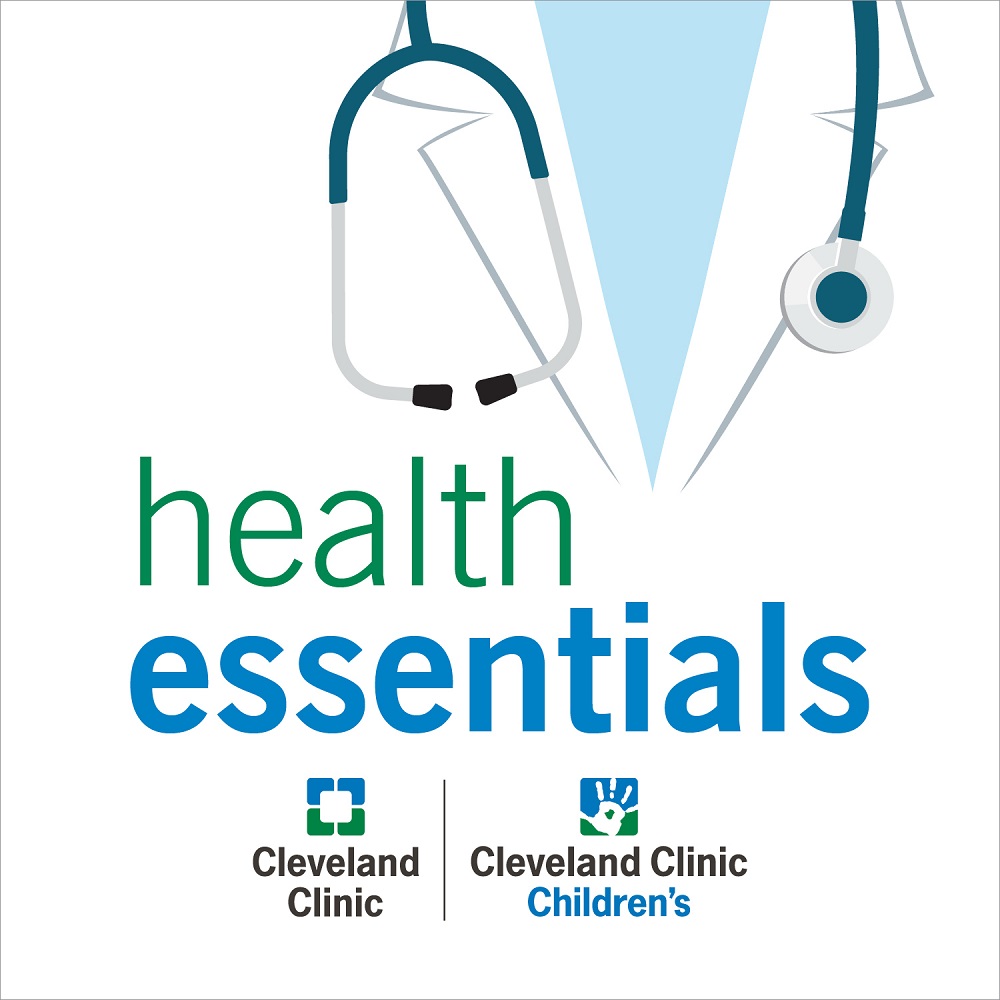 Tune in for practical health advice from Cleveland Clinic experts. What's really the healthiest diet for you? How can you safely recover after a heart attack? Can you boost your immune system?
Cleveland Clinic is a nonprofit, multispecialty academic medical center that's recognized in the U.S. and throughout the world for its expertise and care. Our experts offer trusted advice on health, wellness and nutrition for the whole family.
Our podcasts are for informational purposes only and should not be relied upon as medical advice. They are not designed to replace a physician's medical assessment and medical judgment. Always consult first with your physician about anything related to your personal health.
Subscribe: