How to Shut Down Feelings of 'Mom Guilt' with Dr. Melissa Young MD
May 3, 2023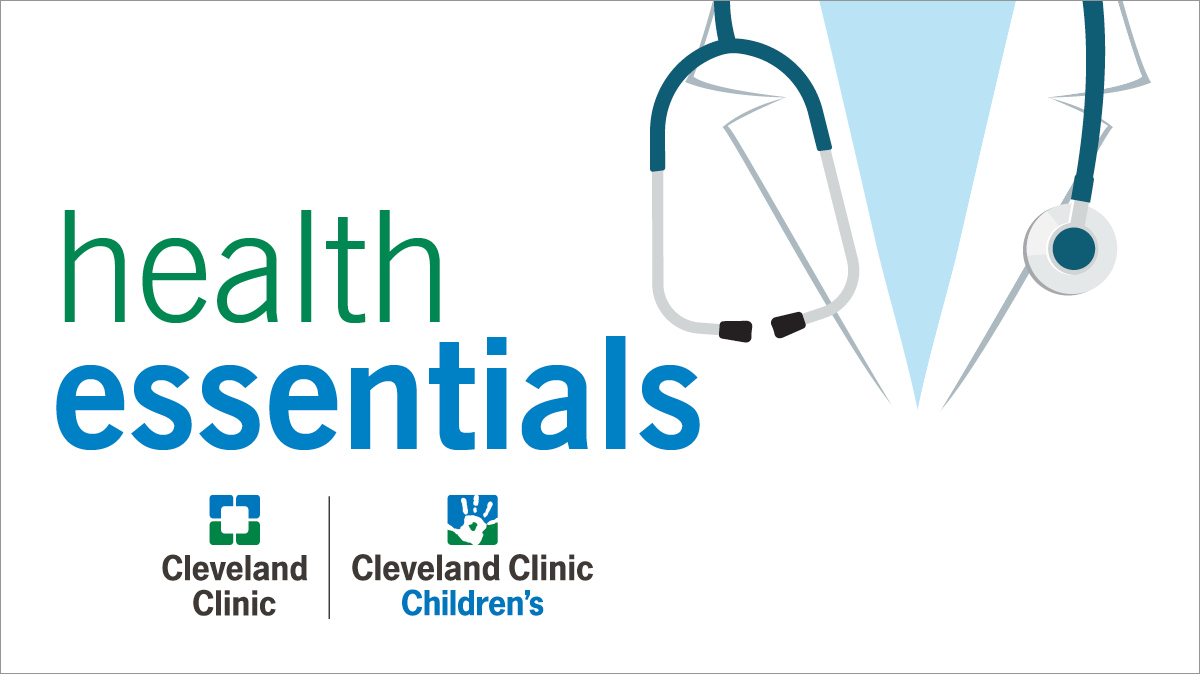 No matter how much you do as a parent, you may question if you're truly doing enough for your children. This feeling has been dubbed Mom Guilt and it can be crushing for those who experience it. Learn how to overcome it in this podcast with Dr. Melissa Young, a functional medicine specialist.
Subscribe: Apple Podcasts | Google Podcasts | Spotify | SoundCloud | Blubrry | Stitcher
How to Shut Down Feelings of 'Mom Guilt' with Dr. Melissa Young MD
Podcast Transcript
John Horton:
Hey there, and welcome to another Health Essentials Podcast. I'm John Horton, your host. Parenting may be the toughest job in the world. You're on the clock 24 hours a day, your duties are mentally and physically exhausting, and the job actually costs you money. Oh, and no matter how amazing you are at raising your kids and odds are, you're amazing at it. You might sometimes question if you're truly doing enough.
This feeling has been dubbed mom guilt, and it can be crushing to those who experience it. Today, we're going to take a closer look at mom guilt and chat about its causes, how it can be harmful, and most importantly, how you can overcome it. Helping us will be functional medicine specialist, Melissa Young. Dr. Young is one of the many experts at Cleveland Clinic who join us on the podcast to help iron out wrinkles in our everyday lives. So, let's see what advice she has for parents who worry that they're somehow falling a bit short when it comes to raising their kiddos. Dr. Young, we are so, so, so glad to have you back on the podcast.
Dr. Melissa Young:
Thank you so much for having me back. This is wonderful to be able to spend time with you and talk about these interesting subjects.
John Horton:
Well, we always seem to tackle things that are just so in-tune with people's everyday lives. And today, we're talking about, I guess, what would be called the joys of parenting. I'd imagine that's something you talk with people about quite a bit.
Dr. Melissa Young:
I do. It's very common. And I think that we're talking about the stress of parenting, mom guilt as we were starting to discuss, about taking time for themselves. And I think we see that across the board with so many patients, but it's much more prevalent in moms and parents.
John Horton:
Kind of walk us through what mom guilt is and kind of how common this feeling is.
Dr. Melissa Young:
Well, it was interesting. In 2019, there was actually a beauty box company that did a study on parents and how they felt about taking time for self-care. And their conclusion was that mom guilt was alive and well, and 40 percent of those participants of 1,000 people actually felt that they didn't have enough time to take care of themselves. And when they did take time for self-care, they felt very guilty. So, this is so common. And I think there're so many roles and responsibilities now, especially for moms, even more so for working moms. We're pulled in so many different directions. We have social media. We have responsibilities at home, responsibilities at work, that really there's not enough time. We no longer have the kind of village of multigenerational families who can help take care of the kids so there's more time for parents and moms. So, I think it really creates this perfect storm of guilt about mom taking time for herself.
John Horton:
The reality is we're all stretched too thin. And you want to do everything, and you just can't sometimes. Right?
Dr. Melissa Young:
Definitely. But I do think that some of the key things are, when we don't find even a little bit of that time for ourselves, I think that resentment and stress builds. I like to teach my patients about our energy banks. We actually need to make deposits in our energy banks and not always take withdrawals out. That just doesn't work, similar to balancing our financial money banks. But I think as well, if parents and moms can model for the kids that it actually is something that fills our own cup, helps us to be healthier, happier, and more relaxed at home even with your spouse and with your children, it really can make a big difference. But it certainly is a process of coming to understand that that guilt is very natural with all the responsibilities that we have, but it's taking some baby steps and finding some ways to take that moment and unwind.
You can start with five minutes or a mani/pedi, especially for our moms, mani/pedi, a bath, a walk. These are really amazing at helping them de-stress, but maybe you're not taking a whole half day or a day away from your family or work.
John Horton:
But let me ask you. Looking at mom guilt, what tends to set it off? What's the trigger for it, for the most part?
Dr. Melissa Young:
I think it's a combination of things. I think it's the pressure coming from all sides of the work responsibilities, things need to get done at home, the shopping, the cooking, the laundry, and obviously, children require a lot of attention. You're always pulled in that direction, and so it's very hard to think about taking time for yourself when everybody needs something from you.
John Horton:
What does it do to you? When that starts setting in, what happens?
Dr. Melissa Young:
So, I think that stress response that we've talked about in previous episodes is triggered, so that cortisol and adrenaline response, because you want to do everything for everyone, and that's just not possible. So that stress response is triggered, which for some women can lead to a more severe sort of anxiety or anxiousness, not just feeling stressed. And over time, I think that builds and can lead to these underlying, even subconscious resentments of not having enough time for oneself. And it can build up and really create increased blood pressure and heart rates, again, anxiousness. So, there're so many subtle triggers in our society. We're rewarded in our society for being busy, for accomplishment, and women feel, I think, pressured even more so in parents to do it all, but that's not possible. It just can't all be done.
John Horton:
What do you see as the differences between the guilt that moms feel versus the guilt that fathers feel?
Dr. Melissa Young:
So, in women, it's that superwoman hat. I don't know if it's part of our upbringing, being a female and being more nurturing, whether it's taking care of children, our parents, our friends, people at work, but it's really this pull to do everything and do it perfectly and to just wear that hat in every arena. And I think it is different for dads, but we're seeing also more stay-at-home dads that I would postulate have very similar feelings of needing to do it all and take on all the roles that it just isn't feasible.
John Horton:
It sounds like, from what I'm hearing, if you view yourself as the primary caretaker of other people, there's a lot of self-doubt and criticism that kind of seeps in as you're just kind of going about your life.
Dr. Melissa Young:
Yes, because you're trying to do it all. And I have so many patients who have children. They have elderly parents they're taking care of. They have a full-time job, obviously their spouse and their friends. And there's just this internal and push to really do it all, be there for everyone. And I don't think there're always enough hours in the day. And I think we need to find a way to find what fulfills us to be able to fill ourselves up to be able to care better for others.
Also, the analogy I use a lot with patients is, when you're on the airplane and they're going through the safety routines, if the cabin loses pressure, we must put the oxygen mask on ourselves first in order to help others. So, it's about baby steps of finding a way to carve out a little bit of space, a little bit of time, and that's going to look different for everyone. But it truly is in our society today, especially in the United States, where mostly women are taking care of everyone and overseeing the house. They have high-powered jobs. And when you do the math, it just doesn't compute.
John Horton:
You brought up that oxygen mask. So, one of the great things is, whenever you visit, you give us such wonderful tips that we can incorporate into our daily lives. So, what sort of things can somebody do to relieve some of this guilt that you have and kind of work a little more self-care and time for yourself into the day?
Dr. Melissa Young:
One of the first things is reaching out to a good friend and having a place to be able to talk about your struggles, talk about some of that guilt, perhaps about taking time for yourself. That support is very, very strong and helpful for women. And then, thinking about starting small, making a decision, I'm going to do something small every day or a couple times a week. We want to make it doable. Taking a five- or 10-minute walk outside in nature also just is very calming to the nervous system. For women, again, coming back and doing a mani/pedi, manicure/pedicure, going to the spa, warm Epsom salt baths with aromatherapy. Not only does the Epsom salt calm the muscles, but aromatherapy has been shown to be actually very relaxing, especially lavender oil. Getting together with a girlfriend, I think, is a wonderful way to take care of yourself and to have that support.
So, there're really so many things that don't take much time that can be a foundation for starting, to not take too much time away from what your responsibilities are. But then, as that gets easier, maybe there's less guilt there as you're feeling better. And often, your family sees a change in you. So, it supports it in both directions, and they see you feeling better. You're probably more relaxed at home. And then, meditation is wonderful. We've talked a lot about breath work. Those are things I think as well. Five minutes a day makes a difference in the long term.
John Horton:
Well, let me ask you this, because one of the big stressors I think that people have is we all live to these schedules. Is it good to schedule this sort of time in? Or is it one of those things where when you feel the world kind of coming down a little hard on you, just knowing that you need to take five minutes and go for a little walk or call a friend or do something like that?
Dr. Melissa Young:
I think it's both. I think that's great. It's absolutely both. The more we can practice these self-care techniques and even some of those meditation or breath work techniques, small doses more frequently, we have added benefit to our nervous system over time. Usually, we feel more relaxed, less anxious but it's so important if you feel that pressure cooker just increasing in pressure, it's OK to say, I need a timeout. Asking a family member, a friend, going, I just need an hour or two. And really making an effort to take a step back, do something that you love that's relaxing, so it doesn't kind of explode.
John Horton:
It sounds like the key with that, too, is to give yourself that time and not feel guilty about it, not feel like you're somehow not doing what you need to do at home.
Dr. Melissa Young:
So, I think yes, but easier said than done, especially when you're coming from that place of right now, you're not taking any time for yourself, and you're pulled in all these different directions. So, I think starting with giving yourself permission to take a small amount of time to do something for yourself, continue to do that on a regular basis. And it can be small amounts of time. But doing that until it actually starts to feel more normal. I think over time, you'll feel less guilty as you feel more fulfilled. And I do think, often, the people around us notice that. So that kind of supports your ability to do that more in the future.
John Horton:
Do most people realize they kind of get into this situation? Or is it finally somebody close to them talks to them and says, listen, you're not being yourself. What can we do to help?
Dr. Melissa Young:
I hear both. I think the majority of my patients that we have these discussions, they're very aware that they're feeling overwhelmed, stressed at times, anxious. They're just exhausted because they're running between their kids and their job. And quite honestly, so many have elderly parents who are having health issues. They're taking care of them, too. So, there's, I think, a large awareness of this, but they feel trapped. And I think we all have times when we feel trapped by our responsibilities. And it seems like, at the time, there's no way out of that. But even if you can't truly, in a specific period of time of intense stress, take an hour away from all of this, even five minutes, take a walk outside in nature, which is so nurturing, get some fresh air, do some deep, slow breathing. Even that short period of time actually creates this space, calms the nervous system, so you even have a little bit of renewal and kind of nourishment for your soul in that short period of time.
John Horton:
I always love how you talk about the nourishment of the soul. It's inspiring. Whenever we talk, I always feel better afterwards.
Dr. Melissa Young:
Well, I appreciate that. And we have to nourish ourselves. And women especially, moms even more so, are so good at nourishing their families, but we must, as we were talking about, put the oxygen mask on ourselves first. We need to keep putting deposits in our energy bank. We can't run on empty. And we think about whether we would never or rarely let our phones, or our computers run on empty. We have to think of ourselves in the same way. And it's really not a luxury. This is a necessity because at some point, when we are under all of this chronic stress and guilt and there's no downtime for our nervous system, it ends up really, down the road, creating disease states. Our blood pressure can go up. It actually can increase the risk for anxiety and depression. And I do think it's always important to say that sometimes, mom guilt can sort of lead to depression/anxiety. So, if symptoms are really more severe, you can't seem to find a way out of that, to reach out to your primary care doctor and have that discussion, because I think it can be more severe for some.
John Horton:
Dr. Young, you always give such great advice. So, before we kind of say our final goodbyes here, any other words of wisdom about mom guilt?
Dr. Melissa Young:
So, we need to help shift our society to make self-care part of our everyday lives and move away from the guilt of taking care of everyone but ourselves. I think moms, in particular, women have the ability to do this. And we're, again, modeling for our families, modeling for our kids a better home life, a better society. And we'll all be happier and healthier with even little shifts that we can do for ourselves and for everybody else.
John Horton:
Well, that sounds like a very worthwhile goal. So, thanks, as always, for coming on the podcast. And I look forward to our next chat.
Dr. Melissa Young:
Thank you. Thank you for having me.
John Horton:
Mom guilt is a real and perfectly normal part of parenting. If you're feeling overwhelmed by the moment, try some of Dr. Young's strategies and devote some attention to self-care. You'll feel better as a person and parent if you do. Till next time, be well.
Speaker 3:
Thank you for listening to Health Essentials, brought to you by Cleveland Clinic and Cleveland Clinic Children's. To make sure you never miss an episode, subscribe wherever you get your podcasts or visit clevelandclinic.org/hepodcast. This podcast is for informational purposes only and is not intended to replace the advice of your own physician.
Health Essentials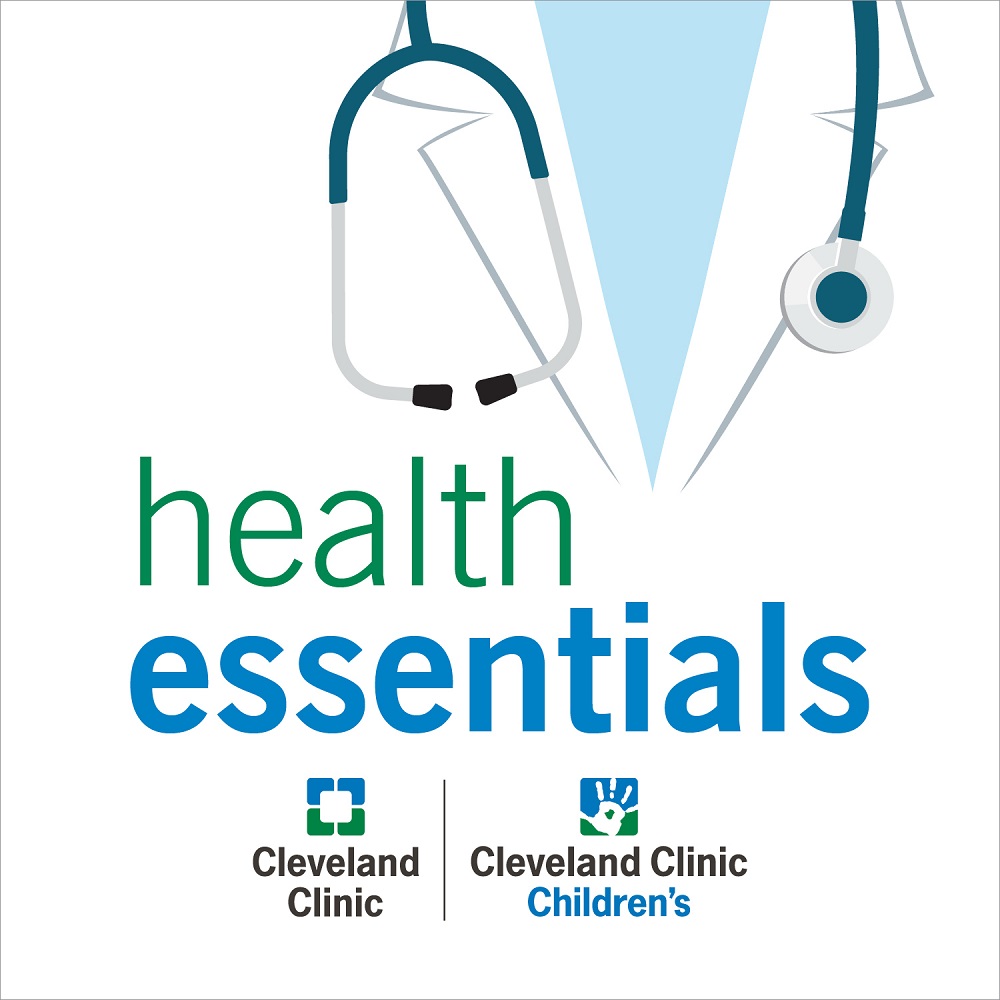 Tune in for practical health advice from Cleveland Clinic experts. What's really the healthiest diet for you? How can you safely recover after a heart attack? Can you boost your immune system?
Cleveland Clinic is a nonprofit, multispecialty academic medical center and is ranked as one of the nation's top hospitals by U.S. News & World Report. Our experts offer trusted advice on health, wellness and nutrition for the whole family.
Our podcasts are for informational purposes only and should not be relied upon as medical advice. They are not designed to replace a physician's medical assessment and medical judgment. Always consult first with your physician about anything related to your personal health.
Subscribe: