Electrolyte 101: What You Need to Know About Sports Drinks with Julia Zumpano, RD
November 8, 2023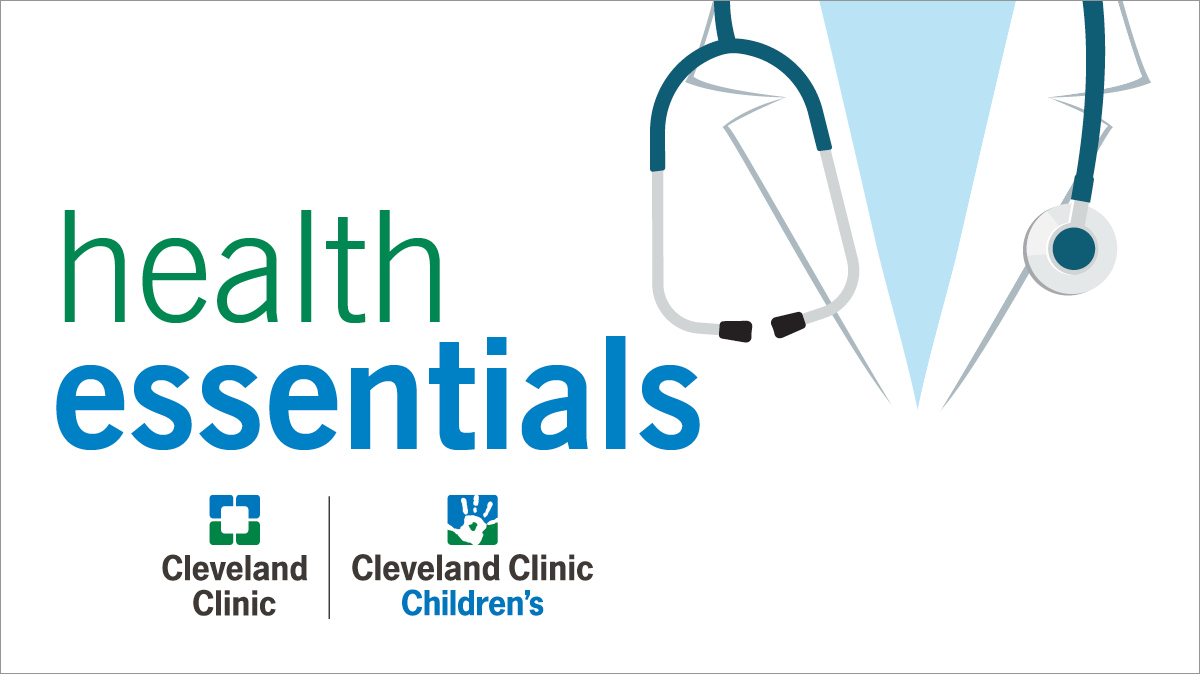 Odds are you've heard of electrolytes and know they're important. But do you know what they really do? And that you can get them from sources other than sports drinks? Get those answers and more in this podcast chat with registered dietitian Julia Zumpano.
Subscribe: Apple Podcasts | Google Podcasts | Spotify | Buzzsprout
Electrolyte 101: What You Need to Know About Sports Drinks with Julia Zumpano, RD
Podcast Transcript
John Horton:
Hello and welcome to another Health Essentials Podcast. I'm John Horton, your host.
It's safe to say that most of us have heard about electrolytes and, in particular, that you lose a lot of them when you sweat. But do you really know what electrolytes are and why your body needs them? More importantly, do you know how to properly replenish your electrolytes when you're low and not just by chugging sports drinks? Our search for answers led us to registered dietitian Julia Zumpano, who's back for another podcast episode. She's one of the many experts at Cleveland Clinic who join us weekly to help us better understand how our bodies work.
With that in mind, let's find out how to keep our electrolytes balanced so that you can be at your best. Welcome back to the podcast, Julia. It's always a treat when you're with us.
Julia Zumpano:
Thanks so much for having me again, John.
John Horton:
So, today, we're talking about electrolytes, and I got to be honest, if you looked in my fridge, you'd see that it is loaded with sports drinks that I chug after I get done with my runs. I feel like it's the right thing to do, probably because of all the marketing dollars that have gone into it. But if I had to pass a quiz on why it's good to replenish my electrolytes, I think I'd get an F. So, is that common or did I just not pay enough attention in school?
Julia Zumpano:
Well, electrolytes are a topic that I don't think most people understand. The general public knows we need electrolytes. They're not really sure why and they're not really sure when and how we should take them in. So, I think that you're spot on with the majority of the population here.
John Horton:
Well then, that's perfect. That's why we're doing this podcast so we can let people know what they're drinking and eating. So, let's just get right into it and start with the basics: What are electrolytes and why do we need them?
Julia Zumpano:
So, electrolytes are electronically charged minerals and they help regulate several processes in our body. They regulate our pH, our fluid balance; they are essential for our heart and our muscles, our brain and our nerves to function. So really, really essential.
John Horton:
It's so odd to think that we're consuming electrically charged things.
Julia Zumpano:
It is a very odd concept to understand.
John Horton:
So, what do they do? How are they working inside you?
Julia Zumpano:
So, they all work a little differently. So, a different electrolyte has different properties that it provides, but the electrolytes all work together. So, it really is important that we have a balance of all the electrolytes, not just focusing on one. So, they work with bringing energy in and removing waste and balancing the fluid in our bodies. It helps regulate our nervous system and muscle contraction. It helps our brains and our hearts function properly. So, all of those are essential and they all work differently, a little differently in the body, but they all work together. So, it's really important to make sure you're consuming all of your electrolytes in adequate amounts.
John Horton:
I was going to say, what happens if you do go low on them? All those things you mentioned seem really important. If you're not getting enough electrolytes, how are you going to feel? What's going to happen?
Julia Zumpano:
So, there's symptoms of an electrolyte imbalance and a whole slew of symptoms that you can experience. A lot of them have been with muscle twitching or muscle cramping. You may have an increased thirst, you may experience poor endurance, especially with exercise. You would crave, maybe have certain cravings for, specifically, salt or other minerals. You even may find you're a little bit more irritable or feel more brain fog. You can even have irregular heart rhythm, irregular heartbeat. And headache and dizziness are two additional side effects that you could experience. So, as you see, there are so many side effects because there are so many electrolytes. So, each one may lead to a little bit of a different side effect.
John Horton:
Yeah, it definitely sounds like, I mean, you're going to feel it when you're low. So how do we know if we're getting enough electrolytes? I mean, I know you look at the side of a label - it's not like it just says electrolytes and you're getting this much. How do you make sure you're getting what you need?
Julia Zumpano:
A majority of us can get our normal electrolytes in through a healthy diet. So, if we are exercising or we have a strenuous job, we're working outside, we're sweating a lot or we're just what we call super sweaters, we may need a little more electrolyte than the basic average person. So, it really is a very personalized thing. In general, if we eat healthy, we should be able to obtain all of them, but if you know you're not eating so healthy again, if you know you're exercising strenuous, if you are a super sweater, you really want to consider replenishing those electrolytes and you'll almost feel better immediately.
John Horton:
When we start looking at where these electrolytes are at, there are certain minerals that are kind of the - I hate to say - the carriers or the big providers of it. So, what are those?
Julia Zumpano:
So, the most common one that most of us think of is sodium. Sodium is mainly found in salt, which is sodium chloride, and chloride is another electrolyte. Sodium is responsible for the balance of fluid. It also helps us absorb nutrients. Then, there's magnesium. Magnesium is another more common mineral. It also is very essential. It's really important for our brains and muscles. They need magnesium to work. It also helps convert nutrients into energy. So that's what magnesium does. So, when you're low in energy, magnesium, if you're low in magnesium, that may be one of the reasons for that.
Potassium, another very common mineral. It's used with sodium, so they work hand-in-hand, they work together. It's very critical for the heart to work. It's critical for heart health. Then, there's calcium. Calcium is not only key for bones as we always have thought and known about, but it's also really important for your muscles and for your heart rhythm. I talked a little bit about chloride and how it's often linked with salt, sodium chloride, but chloride is very important for fluid balance in pH, and then, there's phosphate. So, phosphate is a phosphorus-based molecule, and it helps us metabolize nutrients and it is a foundation of the building blocks in DNA.
John Horton:
Going over all those, I know at the start you had mentioned that electrolytes come in all these different forms and do all different things, and you can really see that when you're laying out those different types and how they all have their own little unique role. It's like one big electrolyte team.
Julia Zumpano:
Absolutely. They all really work hand-in-hand, and it's really important to have a balance of all of them and try to be aware of consuming all the electrolytes you can within your day.
John Horton:
Now, you had mentioned sodium as being kind of a key electrolyte, and sodium's one of those things that when we talk about, there seems like there's a lot of bad that gets talked about with sodium that you want to limit it in your diet and things like that. How do you manage that and make sure then you're getting what you need but not overdoing it, so you get those negative effects?
Julia Zumpano:
Sure. So, there's a lot of controversy around sodium. For heart health, we recommend anywhere between 2,000 to 2,300 milligrams of sodium a day, and some health advocates would consider 3 to 5 grams of sodium being a healthy intake. So, I think that it's key to look at an individualized approach to how much sodium you might need. You want to look at your cardiac health, your blood pressure. You want to look at, are you an athlete? Are you sweating a lot? So, your needs may vary drastically based on some of those factors.
Another key point that I think is often overlooked is how I said that sodium and potassium work together. So oftentimes, when we're not eating enough potassium, we need to have less sodium, and if we're able to increase our potassium level, then we can safely have more sodium without negative effects. So, I think we've really missed the take-home message here with really encouraging potassium. And another great benefit to increasing your potassium is that it's found in the best possible foods. It's found in fruits and vegetables, beans and nuts and seeds and some dairy has potassium. So, it's really found in phenomenally nutrient-dense whole foods.
So, I think that as an average standard American diet, it is very low in potassium and very high in sodium, and I think that's just creating a very poor imbalance of electrolytes. So, if we're able to increase our potassium drastically, we can probably handle a little bit more sodium, especially if we're handling it from natural sources like added salt where you're getting the sodium and the chloride versus in processed foods where you're getting a lot of processed forms of sodium.
John Horton:
And I'm glad you brought the whole salt versus sodium things. I know that's something I think people confuse a lot. They think it's one and the same, but they are different when you're looking at them in food ingredients and things like that.
Julia Zumpano:
They are different. So salt is made of sodium chloride. So, we do know that salt is sodium and chloride together. Sodium can be separated without chloride and added to certain foods and can be found naturally in certain foods like celery and pickle juice, things like that.
John Horton:
And do most people get enough electrolytes just through their basic diet?
Julia Zumpano:
Well, you can if you're eating a healthy diet. If you're eating an unhealthy diet, you could be lacking adequate electrolytes.
John Horton:
So, if you're eating a healthy diet, it looks like you're going to be getting enough electrolytes, but I take it if you're doing more activities, if you're physically active, if you're running or exercising a lot or working in the yard, you're going to need to supplement it somehow.
Julia Zumpano:
Yeah. Another time you may need to supplement, too, is if you're just not feeling so good, if you're dehydrated, if you're having a bout of diarrhea, vomiting — again, you're losing a lot of electrolytes then — if you're having a fever and sweating a lot, you're going to be losing those electrolytes through those processes. So, you really want to replenish electrolytes in those cases as well, and it really will help you feel better.
John Horton:
Everybody thinks of sports drinks when you think of electrolytes, but the truth is, as you said, they can be found naturally in a lot of food, too. So, what are just some basic foods that you could have where it's going to boost your electrolyte supply?
Julia Zumpano:
So, electrolytes are found in a whole slew of foods. So, we named all the different electrolytes — sodium, potassium, magnesium, calcium, phosphates, chloride, right? So, there's six minerals there. They're all sourced in different foods, but there's a common theme, and the common theme is that they're found in fruits and vegetables. They're found in beans and seaweed, dairy, dark chocolate, fatty fish, olives, pickled juice, bone broth, nuts and seeds, and then leafy grains. So, a lot of whole foods really.
If you're eating a diet very rich in whole foods and fatty fish and nuts and seeds, you're really going to be able to meet all your needs. Again, except for those populations that might be needing the replenishment of electrolytes for that extra sweating or times where we may need to replenish. But from a day-to-day standpoint, you should be able to meet your needs.
John Horton:
It's amazing. As we've been doing this podcast for months and months and months now, how many answers simply come back to eating healthy? It seems like that solves so many things in life.
Julia Zumpano:
I do truly believe food is medicine.
John Horton:
Definitely. Now, sports drinks, as we mentioned, get a lot of attention when it comes to replenishing electrolytes. What makes them so special and effective at doing that?
Julia Zumpano:
So, I wouldn't consider them special. I would think that they are very highly and well-marketed. They do have some electrolytes added to water. They do generally have a good amount of sugar added and food dye, depending on the brand and the kind. So, I think that it's important if you are going to choose an electrolyte replacer enhanced beverage, you look at the other ingredients and make sure it really does have an adequate number of electrolytes — and it's not mainly just sugar and food dye or even artificial sugar and food dye. So, I'm really looking to make sure it does replenish those electrolytes that we mentioned, specifically sodium, potassium, magnesium and even calcium.
So, just make sure that you do get some of those electrolytes. So, I'm more of a fan of some of the powders that you can mix into water, the electrolyte-enhanced waters that are just plain water that have the electrolytes or minerals added. There are even tablets that you can put in your water. Those generally have a lot less sugar, no dye, and then, they have more volume of what you really need.
John Horton:
I did not realize that those tablets and dropping those into water, that you really got that much less sugar and I guess the bad stuff is bad than just having a regular bottle of it.
Julia Zumpano:
You really want to label read and compare. But from what I've researched, most of the tablets are around 25 calories, less than a gram of sugar. And when you look at, maybe a standard sports drink, you're looking at up to 150 calories per bottle, maybe up to 20 grams of sugar, maybe more. So, you just really want to compare labels, always want to read. There are so many products out there. You don't want to make an association just because it's in a tablet, it's perfect or it's a powder, it's perfect. You really want to be able to read and compare and be educated on what you're putting in your body.
John Horton:
And like you said, it sounds like the key is to look for those electrolytes, the electrolytes that you were talking about, sodium, calcium.
Julia Zumpano:
Potassium is key, especially if you're exercising because those muscle cramps are going to be pretty significant if you're low in potassium, and that sodium and potassium, again, go hand-in-hand.
John Horton:
Now this seems like a question that always comes up. If you are working out and you have a big workout and you're done, is it better to drink an electrolyte drink or water after you're done?
Julia Zumpano:
Again, it depends on how much you sweat, but I think that would be a great, appropriate time to have electrolytes to replenish what you've lost. Electrolytes would be in water, so you'd actually be getting both, so you'd be rehydrating and then having the water enhanced with the electrolytes. So, the answer would be both.
John Horton:
Now a question that comes up a lot, too, I saw people searching for online, was whether you could overdo it with these sorts of electrolyte-heavy drinks. I mean, are there any kind of negative effects if you just pound it all day long?
Julia Zumpano:
Absolutely, absolutely. These minerals are important to keep a good balance in our body. So, we can certainly have negative effects from too much potassium, too much sodium, too much calcium, any of them in excess can lead to really negative health outcomes. So, you really want a safe and healthy balance, one or two electrolyte drinks a day. You may need more depending on your activity level, but you really want to see how you feel. You don't want to overconsume. You want to just be very aware of what your body needs, and how much your body is losing through liquid and sweat. And then, just replenish what's lost. And then, the rest is water is fine, but you certainly can go overboard.
John Horton:
It sounds like you don't want to treat an electrolyte drink like water and you're drinking it all day. Use it tactically as the need kind of comes up.
Julia Zumpano:
Right. And again, there's some people who need more, some people who need less, some people who need none. So, it's really being able to find what your ideal intake of electrolytes will be and maintain that and know that we're coming to the summer months, it's hotter out. So, a lot of times, you could be more in need of those electrolytes throughout the summer. And a lot of times when we drink something that has a little sodium or a potassium, we almost immediately feel better, that the heat can make us feel a little sluggish, lethargic, kind of achy, tired, and some of that could be due to this electrolyte imbalance or not having enough electrolytes. So, it's just important to listen to your body and try something as simple as drinking an electrolyte-enhanced fluid or making your own electrolyte drink and seeing how you feel afterward.
John Horton:
Funny, you brought up making your own. I had read that there were homemade electrolyte drinks. How does one even go about doing that? What's in that?
Julia Zumpano:
So, of course water-based and they have the basis of a source of food from each of the electrolytes. So, they're going to have a citrus sauce, so they might be orange juice or lime or lemon or grapefruit. They'll usually, of course, have salt added, whether it's sodium chloride or sodium on their own. Coconut water is a good base with some of these electrolyte drinks. It's very high in potassium, and may have a little bit of raw honey and some ginger. So that's the basis of it, and you're getting a majority of what you need there replenished. Especially maybe making a nice pitcher of it and having it in the fridge to sip on throughout the day or have it ready after an activity or you're doing yard work or going swimming or whatever you might be doing where you're definitely sweating more and may need some of that replenished.
John Horton:
We have covered so much ground in this chat. I mean, I feel like I don't need to recharge my electrolytes, just from how much we've done here. So, before I hit the fridge, is there anything that we missed covering?
Julia Zumpano:
No, I think we covered it all. I think the take-home message here is individualization of your diet and really practicing a whole foods-heavy plant-based diet. So not that you're only eating plants, but make sure you're really eating a lot of plant-based foods and high-quality nutrient-rich foods throughout the day, and you're going to meet a majority of your needs if you really follow that type of eating plan.
John Horton:
Great tips as always, Julia. So can't wait to have you back on again to get more wisdom.
Julia Zumpano:
Thanks, John.
John Horton:
Electrolytes are essential minerals that help your body function. When you're running low, like after a workout or when you're sick, you'll definitely feel it, but you'll be back in business if you follow Julia's advice and eat the right foods or grab the right drink. Until next time, be well.
Speaker 3:
Thank you for listening to Health Essentials, brought to you by Cleveland Clinic and Cleveland Clinic Children's. To make sure you never miss an episode, subscribe wherever you get your podcasts or visit clevelandclinic.org/hepodcast. This podcast is for informational purposes only and is not intended to replace the advice of your own physician.
Health Essentials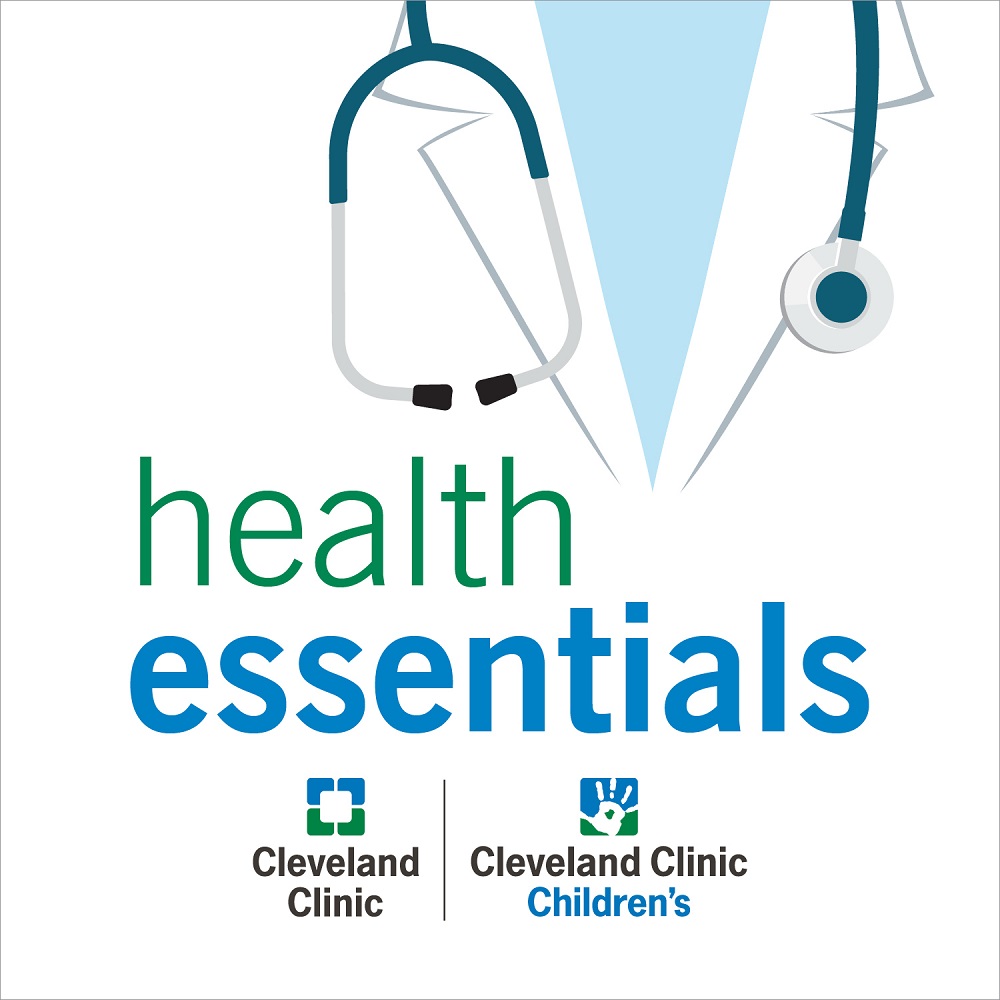 Tune in for practical health advice from Cleveland Clinic experts. What's really the healthiest diet for you? How can you safely recover after a heart attack? Can you boost your immune system?
Cleveland Clinic is a nonprofit, multispecialty academic medical center that's recognized in the U.S. and throughout the world for its expertise and care. Our experts offer trusted advice on health, wellness and nutrition for the whole family.
Our podcasts are for informational purposes only and should not be relied upon as medical advice. They are not designed to replace a physician's medical assessment and medical judgment. Always consult first with your physician about anything related to your personal health.
Subscribe: