Decluttering Your Life: How Cleaning and Mental Health Are Connected with Dr. Dawn Potter
June 16, 2021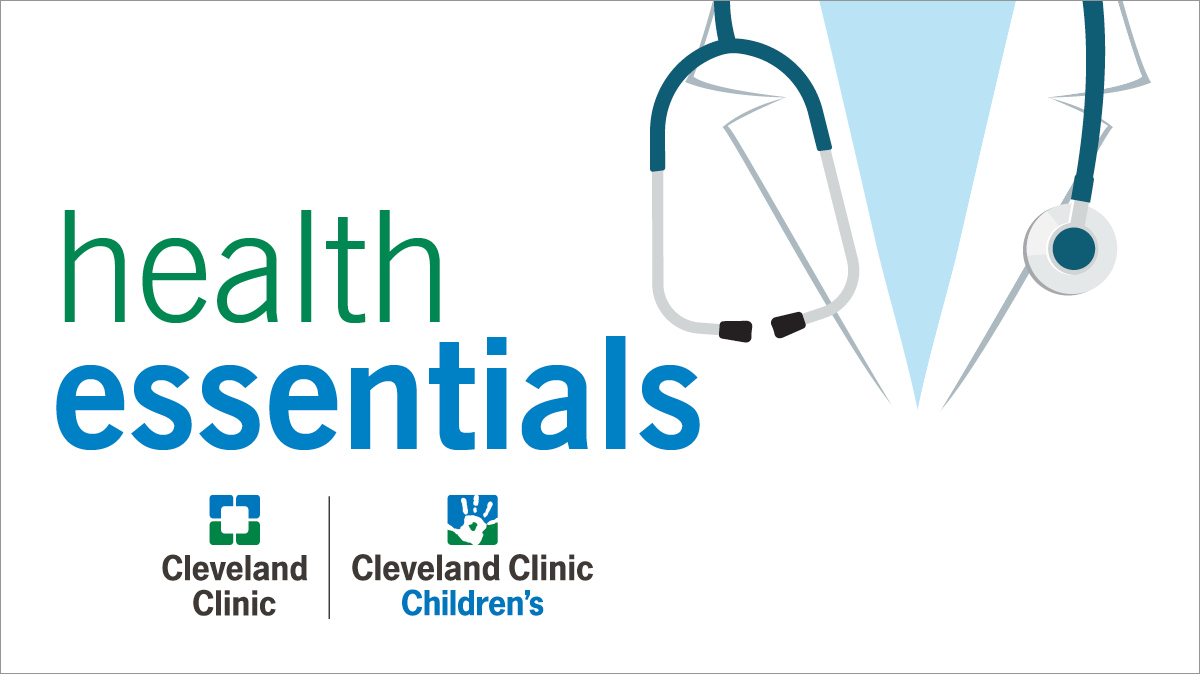 Feeling anxious, stressed or unable to focus? Take a look around you. Clutter, mess or an untidy work area can make some people feel overwhelmed. In fact, research shows that cleaning (or a lack of cleaning) can have an impact on your mental health. Clinical psychologist, Dawn Potter, PsyD, discusses tips for decluttering, how mess can contribute to depression and tension and hoarding disorder.
Subscribe: Apple Podcasts | Google Podcasts | Spotify | Buzzsprout
Decluttering Your Life: How Cleaning and Mental Health Are Connected with Dr. Dawn Potter
Podcast Transcript
Cassandra Holloway:
Hi there. Thanks for joining us for this episode of the Health Essentials Podcast. My name is Cassandra Holloway, and I'll be your host. Today we're talking about how mental health and cleaning are actually connected. We're here with clinical psychologists, Dr. Dawn Potter. Dr. Potter, thanks for taking the time to speak with us and welcome to the podcast.
Dr. Dawn Potter:
Thank you.
Cassandra Holloway:
So if you've ever been gripped with the sudden desire to suddenly deep clean your entire home, or maybe you're motivated and inspired to suddenly reorganize every closet or pantry in your house, you're actually not alone in feeling this way. Research is telling us that a cleaning or a lack of cleaning can actually impact your mental health. Plus there's been no shortage of cleaning and decluttering gurus over the past several years, preaching to us about the importance of keeping a clean and tidy home. So with that being said, Dr. Potter, what is it about a clean and well-organized home that people tend to find so satisfying?
Dr. Dawn Potter:
For a lot of people having clean and organized home can help them feel in control. It can help them with their day-to-day routine. They know where everything is. Everything is straightforward. And there's also just a peace of mind from having an aesthetically pleasing place to wake up in and return to at the end of your workday, or if you're working from home, of course, just to have your workday feel smooth and organized and put together.
Cassandra Holloway:
Yeah. I definitely notice a difference just in my overall kind of focus and just motivation if things around me are kind of tidy and cleaned up a little bit, you can definitely tell there's some sort of impact on your mental health.
Dr. Dawn Potter:
Absolutely. Yeah. Because otherwise you could be distracted like, "Oh gosh, I need to put those dishes away or I'm going to have to do that later." So if you start out with everything neat and tidy, then you don't have those distractions. And a lot of people find clutter distracting, certainly.
Cassandra Holloway:
What are some of the health benefits, obviously on the mental side as well, but also on the physical side of just that kind of act of cleaning and decluttering? What are those benefits?
Dr. Dawn Potter:
So a lot of people do find cleaning to be very satisfying, but also to be very good way of managing stress or anxiety. So a lot of people when they are faced with other problems that maybe they can't address at the time, or they're just kind of overwhelmed, they find that cleaning helps them restore a sense of control. I think that the act of cleaning itself of course, is a physical act and so if, depending on how much cleaning we're doing, how vigorous we're getting, we actually may be getting a bit of a workout. And even if not, it's just something that gets us up and moving and being in control of our environment. The other thing I think that in terms of health benefits, for some people, keeping things clean, and tidy, and avoiding clutter, particularly on the floor is really important for older adults and also for people with young kids, both for the kids themselves, we don't want tripping hazards, but also for mom or dad, we don't want to take a tumble.
Cassandra Holloway:
Absolutely. And kind of along those lines with the physical, kind of those vigorous cleans, like when you're cleaning the windows or you're vacuuming that could get your endorphins pumping and kind of help you feel a little bit better as well, I imagine.
Dr. Dawn Potter:
Yes, it definitely could. Yeah. And I think the final thing is that when we're stressed, and again, if we have some other problem in our life that we can't quite address at that time, cleaning produces a tangible result that we can see and feel. And we can look at it afterwards and be like, "Oh, that looks so great." So we get that satisfaction of doing something meaningful.
Cassandra Holloway:
So everyone has heard of the spring cleaning phenomenon right around this time of year. Why do you feel that people suddenly have this inspiration to clean and get organized around this time every year?
Dr. Dawn Potter:
So there's probably, I mean, we have the pop culture kind of knowledge of spring cleaning as being a thing. So that's real that we have that, just like we have new year's resolutions. We have the idea of, okay, spring is a time to clean. But spring in general has always been a time of renewal and kind of rebirth. In the animal kingdom, that's often when a lot of animals are starting to reproduce. And so we kind of have this idea of spring being a season of new things. And I think in addition to that, during the winter, especially the further north you live, you have shorter days, longer nights. It really can affect people, that lack of exposure to sunlight. It's also, we have colder weather, so we're not going outside as much. So people's energy can really be a lot lower during the winter time. And we can see a corresponding surge of increased energy in the springtime as days are brighter, days are warmer, people are getting outside more and they feel more energized by that exposure to sunlight.
Cassandra Holloway:
Along the same lines, you often hear about pregnant women who are nesting, and they're trying to get their homes all clean and organized or their nursery ready. Do you think this kind of plays along the same lines as spring cleaning?
Dr. Dawn Potter:
Yes and no. I mean, I think that there's probably an instinctual components to that. I'm not sure that early pregnancy really brings more energy though. Often it can bring some fatigue, particularly first and third trimester. However, there is just that instinct that you want to, because of the new baby coming, you really want to have your environment set up.
Cassandra Holloway:
And like we said, it kind of brings about that sense of control, and obviously having a baby you're losing that sense of control. And I think just kind of tidying everything up kind of makes you sense, like, "Okay, it's going to be okay. Things are going to be okay with this."
Dr. Dawn Potter:
Yes, absolutely. That I think that makes total sense. You have a lot of things happening that are just happening, but you can control some of your environment and you definitely want to.
Cassandra Holloway:
What tips or advice do you have for someone who kind of maybe suddenly hit with this inspiration to spring clean? It could be like a big undertaking, depending on your to-do list. Where should they start?
Dr. Dawn Potter:
Anywhere, honestly. So depending on the person, so if a person has the inspiration already, that's awesome. A lot of people when faced with, if they've really let their home get out of control over the wintertime, or for whatever reason, maybe they've been really busy and they're looking at every room is a mess. I've got so much stuff I need to get rid of. It can be overwhelming for a lot of people just to get started. So honestly, just start, is usually what I say. But in addition to that, if you really wanted to get everything together, certainly have a plan. And certainly don't expect to get it all done at once. So say to yourself, "Okay, today I'm just going to tackle the kitchen and I'm going to declare the counters in the kitchen and just see how it looks. Depending on how you're motivated, you might do the biggest job first, the one that provides the most sort of visual change. If you've got big stuff that you want to get rid of that provides that sense of relief immediately, or you might just start with something small and easy, like, "Okay, I'm just going to take out all the recycling."
Cassandra Holloway:
Yeah. I feel like you could just start so many different projects at one time and then kind of not finish anything. And that may make you a little bit crazier than it did before. So I like that advice of kind of just starting small, maybe it's one closet at a time or cleaning the kitchen counters like you suggested.
Dr. Dawn Potter:
Yes, definitely.
Cassandra Holloway:
So we talked about the mental impact positively with cleaning and decluttering. How does cleaning serve as a distraction for when you're trying to procrastinate or you're putting something off? Is cleaning ever not a good thing?
Dr. Dawn Potter:
Yeah. Sometimes cleaning can be a form of procrastination. Particularly if you are a person who finds the emotional benefit of cleaning and being in control. If you do have something else important that you need to do, and you're cleaning something that's already pretty clean, ask yourself, "Okay, is now the time to deep clean behind the sink in the bathroom? Or is that something I can do next week after my deadline?"
Cassandra Holloway:
I'm curious, how does, or if it does, how does OCD play into cleaning and that kind of always having to be tidying up? What's that relationship like?
Dr. Dawn Potter:
That's a good question. So not everybody with OCD will have a compulsion particularly towards cleaning. However, if somebody with OCD does have a compulsion towards cleaning, it's usually specific. So it's usually one particular thing or a few particular things. And normally with that kind of cleaning, a person may clean something over and over again because they don't feel like it really got cleaned in the first place, or because they feel that it got recontaminated even when it likely didn't. So during COVID, you may see people cleaning door knobs repeatedly, or cleaning countertops repeatedly, or a lot of cleaning in the bathroom maybe after every single person used it in the same household, where we might not actually, the CDC may not recommend that level of cleaning.
Cassandra Holloway:
Kind of along the same lines, like with ADHD, people with this condition may have a cluttered space, but they know where everything is or the opposite might be true when they put something away they might not remember where they put it away. How does ADHD play into cleaning as well?
Dr. Dawn Potter:
Now some common symptoms of ADHD can be difficulty organizing things, and frequently losing things, and having trouble seeing projects through to the end. So for folks with ADHD, cleaning and organizing can be a huge challenge. However, some people with ADHD may actually find that that is critical to them for their other kinds of functioning. So some people with ADHD may require themselves to have a clean and neat workspace, because as we talked about earlier, that idea of clutter being distracting could be so much worse for somebody who is already struggling to keep themselves focused. So, I think one piece of advice I give to any individual that I'm trying to work with on that clinically, on cleaning and organizing is there is no one right way to do it. You need to do what works for you. Everybody needs to have some level of organization, but it doesn't have to be the same for every person.
Cassandra Holloway:
Yeah, absolutely. It's very personal, what works for me might not work for you kind of thing. It's what works for you, what makes you the most motivated and productive at that point. You got to start kind of thinking about it from that aspect.
Dr. Dawn Potter:
Mm-hmm (affirmative). Yeah. Yeah. So if a person needs to kind of have everything out on their desk, even though it's kind of cluttered in order to just have it in arm's reach when they want or need something, then that's how that works for them.
Cassandra Holloway:
Right. That is definitely not me. If I have anything kind of on my desk, I have a hard time focusing. So I have to always kind of put things away a little bit, even before I tackle kind of the first thing on my to-do list. Is that a normal behavior, would you say?
Dr. Dawn Potter:
Yes. I mean, I think individual differences vary. For example, I like to have my pen out on my desk within easy reach and a bunch of other things that I just want, right. And so, and I think that that, as long as it works for a person is just a personality difference. And so, as long as it doesn't interfere with you getting started with your workday, as long as you're not spending excessive time cleaning and organizing every single day before you start your day or at the end of the day, if you're having trouble disconnecting from work because you're excessively cleaning, but if you've got a rhythm and a routine that works for you, that you just take something out and put it back away. That's awesome.
Cassandra Holloway:
Yeah. I think it's important to kind of find that fine line, as long as still completing your tasks and being productive and it's not disrupting your day, like you said.
Dr. Dawn Potter:
Yeah.
Cassandra Holloway:
So according to one study from 2010, people who described their homes as cluttered or complained about the unfinished projects that we all have, these people were more likely to suffer from depression and fatigue, while those who described their home as restful and restorative were more likely just to be happier and have better mental health. So there definitely seems to be some sort of connection in most people between being clean and organized and having better mental health. And I know we've touched on it here and there, but why do you think exactly that is?
Dr. Dawn Potter:
Well, I think they're definitely interrelated and in a lot of cases, it may be that the depression, or fatigue, or other mental health condition is actually causing the disorganization, not always. However, some core symptoms of depression are low interest in things, lack of motivation, fatigue, sleep, disturbance, concentration problems. And so if somebody was experiencing depression, they are less likely to maintain the focus required to fully finish the task of cleaning or organizing, to care whether or not there's dirty socks on the floor. Because unfortunately those are some of the symptoms of depression. So a person's home may become disorganized, dirty, cluttered as a result of that. And similar with fatigue, it may not be that they don't care, maybe that they're just out of energy to do it. It may bother them quite a bit.
Now on the flip side, if a person with depression or with fatigue, or with some other barrier, can push themselves or can figure out ways to make it easier to clean up, to be organized, conversely, that may help with the depression, that may help with energy and focus.
Cassandra Holloway:
Oftentimes you hear about, creative people, they're often artists or writers who kind of thrive in this sort of creative, messy environment. I'm curious, what is the difference between someone like this, who is okay with mess and they thrive in this mess versus someone who has a hoarding disorder?
Dr. Dawn Potter:
So I think the big difference is how they handle cleaning up and also maybe the reasons why it's cluttered in the first place. So when a person with a hoarding disorder is faced with pressure, because often they may be faced with pressure from other people to do it, to clean up and throw things out and get rid of things, they will feel emotional distress. They will have great difficulty, parting with things because a core feature of having a hoarding disorder is feeling this strong need to keep things just in case I need them. And so it can be very, very distressing.
Versus for a person who's maybe just creative, a little more messy. It just doesn't really get bothered by clutter, just kind of keeps things around. They're likely not really keeping a lot of things around on purpose because they're afraid to let go of them in case they need them. They're probably just not really all about like focused on whether not there's clutter around. So that's just not that important to them. So if they are faced with, often external pressure, like from a partner or a family member, or just they suddenly have a realization like, "Oh gosh, I really got to clean up around here," they'll be able to do it without a lot of distress. They may feel bored or frustrated at doing all the work of cleaning up, but they can make decisions about, do I need this or not.
Cassandra Holloway:
So I'm curious, how often do you see people coming to seek help for a hoarding disorder? Oftentimes you see those TV shows where they've just gotten the mess, the mess has gotten so out of control. What are some of the things that like you work with people with this disorder to do to kind of solve those problems? Where do they start?
Dr. Dawn Potter:
Hoarding disorder can be very, very difficult to treat. And so I think it would depend on the individual and how intense it was and the motivation behind it. However, often some components of cognitive behavioral therapy are really helpful. We can help people try to challenge beliefs they have about whether or not they need an object, help people identify ways to start slow, practice tolerating the anxiety that comes from throwing something away. So we really need to start slow because again, it can be very distressing and it needs to come from the person. They need to have the motivation and be ready to say, "Yes, I'm going to throw some things away."
Cassandra Holloway:
Are there different varying degrees of hoarding disorder, kind of from one end of the spectrum, kind of slight all the way to very severe cases?
Dr. Dawn Potter:
Yeah, absolutely. And there's different... With anything, it can look different in different people. So some people may be more like they like to be prepared. So they have like lots of canned goods stocked. Whereas lot of people may have trouble throwing away just about anything. Some people may just have certain things. And hoarding doesn't necessarily mean that a person is generally dirty, messy, or disorganized. They may pile up their garage super full, but keep their living room and dining room very nice. And so, it can really vary person to person. It's not all just what you see on TV.
Cassandra Holloway:
So the last thing I want to ask you about today is, if you're suffering from a compulsive need to clean your entire house, or if you're really struggling with this thoughts that you have to have everything neat and perfect and in its place in your house, what advice have for these types of people?
Dr. Dawn Potter:
So what you're describing their sounds like it might fall into that personality dimension of perfectionism. And so my advice is that perfectionism is a double-edged sword, so it can help us excel at things because we strive to do them perfectly. However, the cost is the mental energy and effort required to do that. And very, very often that goes along with unpleasant anxiety about getting something right. And so if you find yourself plagued by anxiety about getting something right, if you find that every time you let's say are having a gathering or approaching some type of landmark where you need to do spring cleaning or something like that, and you are bothered excessively by it, you're bothered by anxiety about it, you're finding you can't relax and wind down at the end of the day, cleaning even though you're tired, then that might be a time to take a step back and say, "Do I need to talk to somebody about this? Is this rising to the level of some type of anxiety disorder? Or do I just need to give myself a break and say, you know what, it's good enough."
Cassandra Holloway:
Again, kind of knowing yourself, knowing what works for you, and knowing kind of when you do cross that boundary.
Dr. Dawn Potter:
Mm-hmm (affirmative). Yeah.
Cassandra Holloway:
Wonderful, Dr. Potter, thank you so much for being here today and sharing your insight with us.
Dr. Dawn Potter:
Thanks for having me.
Cassandra Holloway:
To learn more about mental health visit clevelanclinic.org/behavioralhealth.
Health Essentials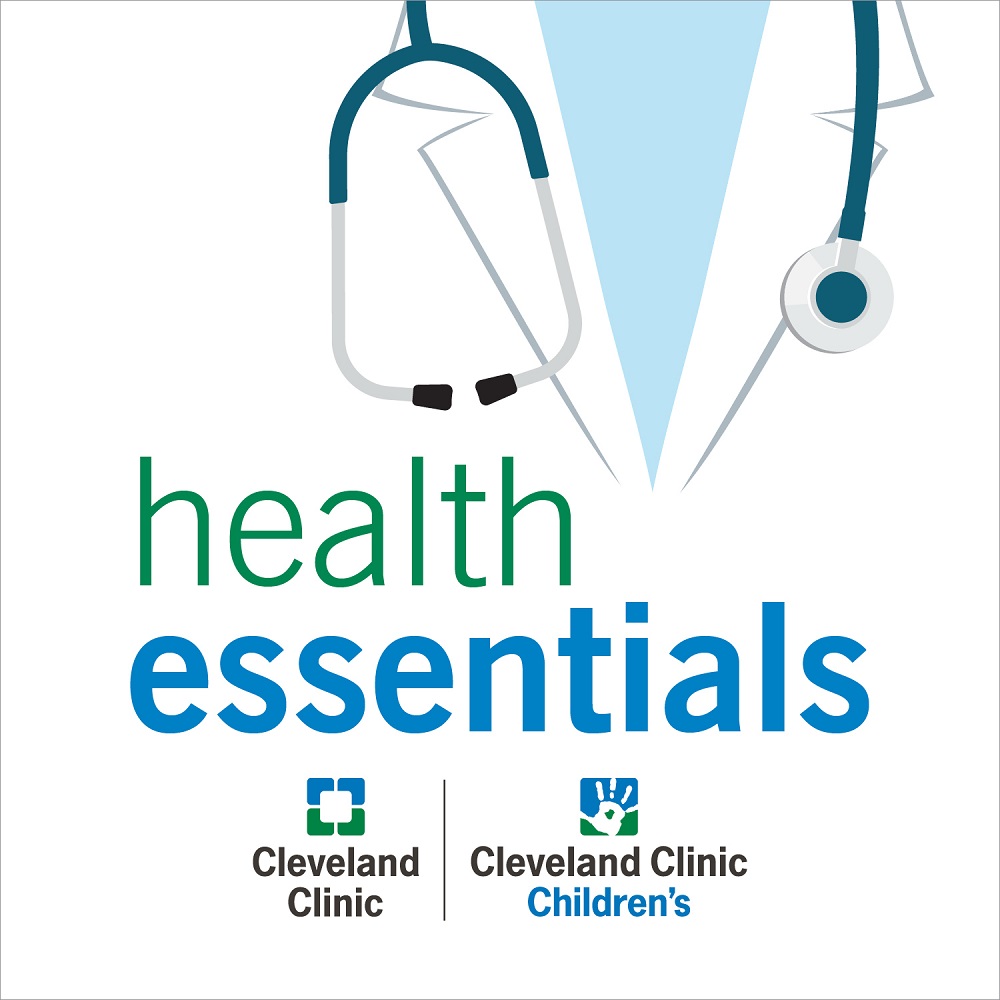 Tune in for practical health advice from Cleveland Clinic experts. What's really the healthiest diet for you? How can you safely recover after a heart attack? Can you boost your immune system?
Cleveland Clinic is a nonprofit, multispecialty academic medical center that's recognized in the U.S. and throughout the world for its expertise and care. Our experts offer trusted advice on health, wellness and nutrition for the whole family.
Our podcasts are for informational purposes only and should not be relied upon as medical advice. They are not designed to replace a physician's medical assessment and medical judgment. Always consult first with your physician about anything related to your personal health.
Subscribe: