Talking Tall Rounds®: Recurrent Pericarditis
August 25, 2022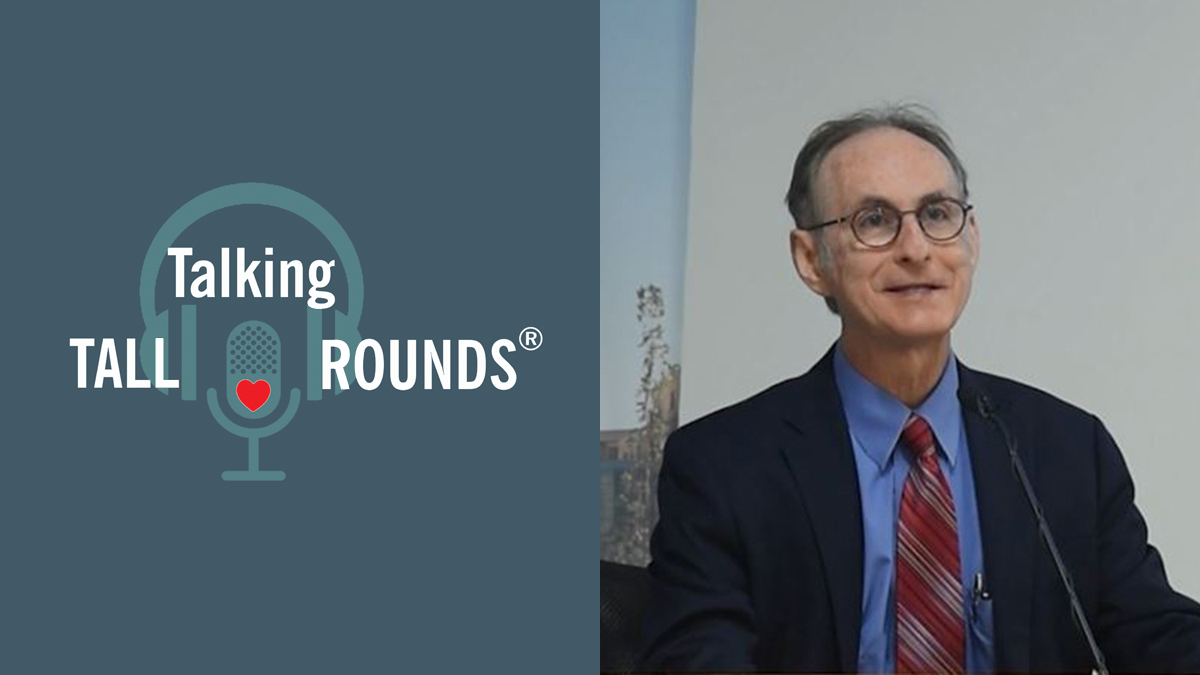 Talking Tall Rounds®: Recurrent Pericarditis
Podcast Transcript
Announcer:
Welcome to the Talking Tall Rounds series, brought to you by the Sydell and Arnold Miller Family Heart, Vascular and Thoracic Institute at Cleveland Clinic.
Allan Klein, MD:
Welcome to Heart, Vascular and Thoracic Institute Tall Rounds. My name is Dr. Allan Klein. It's my great pleasure to be the moderator for the session on Recurrent Pericarditis: New Paradigm Shift in Diagnosis and Management. And this is a very exciting topic. I was just at the American College of Cardiology, and there's a lot of interest in recurrent pericarditis, in terms of diagnosis and treatment. The first presenter is Dr. Wang, who's going to show a case presentation on recurrent pericarditis.
Tom Kai Ming Wang, MBChB, MD:
Good morning, everyone. So I'll be presenting a case of recurrent pericarditis to start the discussion for this Tall Rounds. Thanks for the opportunity. So we've got an approximately 30-year-old female, who initially presented to our pericardial center back in February 2018. She actually first had her symptoms of chest pain and shortness of breath in December 2015, and it took her three ED visits at outside hospital before the diagnosis of pericarditis was made in early 2016. And each time she was treated with ibuprofen for about a week, and she actually had about four flares in 2016. She had no prior history of the common causes of pericarditis listed on the screen.
Tom Kai Ming Wang, MBChB, MD:
In early 2017, she was admitted with pericarditis to outside hospital and was treated with IV steroids, subsequent prednisone and colchicine. And she also was readmitted in July 2017, also treated with IV steroids, and has since then, been on prednisone until seeing us. Because each time she weans down below 10 milligrams of prednisone, she gets a flare up. She also had two rounds of IVIG in outside hospital in October and December 2017, for medically refractory pericarditis.
Tom Kai Ming Wang, MBChB, MD:
So when she was seen in clinic, she had ongoing chest pains that were pericarditic sounding as described with shortness of breath on exertion. She has no other medical problems apart from her recurrent pericarditis. And her medications at our time were prednisone 10 milligrams daily and ibuprofen as needed.
Tom Kai Ming Wang, MBChB, MD:
So when she was first seen here, her physical examination was unremarkable, apart from her Cushingoid appearance. Her lab showed elevated inflammatory markers and her ECG was normal as shown on the screen. Her initial echocardiogram here showed no evidence of pericardial effusion, IVC that was small and collapsing, no risk for phasic shift, and no annulus reversus was preserved, both septal and lateral E' tissue velocity. The MRI, we'll come to later, but she had mild pericardial enhancement at the time. So an impression, at the time, was idiopathic recurrent pericarditis, that was steroid dependent. And the initial plan at that point was to intensify her triple anti-inflammatory therapy, so she was put on Ibuprofen 600 TDS, colchicine 0.6 milligrams daily, planned for more than six months, and Prednisone at 10 milligrams daily at the time, with some protective medications, because of being on prednisone, such as Omeprazole, calcium and vitamin D, as well as exercise restriction.
Tom Kai Ming Wang, MBChB, MD:
So her symptoms initially improved for the first few weeks, but unfortunately, her pain flared up again while on triple therapy, with rising inflammatory markers and worsening MRI appearance of moderate pericardial enhancement and edema. So at this point, it was considered that she needed further intensification of therapy and it was considered, at that time, whether she should be on potentially azathioprine and anakinra, or be enrolled in the rilonacept trial at the point, which it was enrolling the RHAPSODY trial. So she eventually agreed to have been consented for the rilonacept trial starting in March 2018.
Tom Kai Ming Wang, MBChB, MD:
Her symptoms and lab findings improved quite quickly within the first month. And she was able to gradually wean off all her other medications, including Ibuprofen, prednisone, and colchicine in the next five months. And the rilonacept trial, at that point, was run over 24 weeks, so she completed the trial and had to come off the therapy at that time.
Tom Kai Ming Wang, MBChB, MD:
And the repeat MRI, six months later after starting rilonacept, she had minimal enhancement and basically improvement in her symptoms. And she was actually been able to come off all medications for a short while. But unfortunately, in November 2018, she developed recurrent pericarditis again with elevated inflammatory markers and MRI supportive findings. So again, she was restarted on Ibuprofen and colchicine, and at this point, was decided she'd be trialed on anakinra, because rilonacept wasn't available at the time outside of the trial setting. And again, this gradually improved her symptoms during the inpatient setting, and she was able to be just on anakinra and colchicine. And this went on for about a year's time up until the end of 2019, by which time she went on a hiking trip and unfortunately develop symptoms again.
Tom Kai Ming Wang, MBChB, MD:
So she was reviewed in beginning of 2020 for potential surgery, and this was performed here. It was a sternotomy procedure with radical pericardiectomies in March 2020. And the surgical pathology, which will be discussed, showed mild pericarditis, and she had a routine recovery from that. And then a follow-up subsequently to that, she was able to wean down on the colchicine, which was stopped in June 2020. And at follow-up in October 2020, her MRI findings again had improved. And her last follow up was in September last year, where no symptoms was able to come off all medications. And that point in time, she was seven weeks pregnant.
Tom Kai Ming Wang, MBChB, MD:
So this table sort of illustrated the time course of her different flares and findings. You can see during her flares, inflammatory markers were very elevated. The MRI findings showed moderate enhancement during the flares and the MRI also showed active edema on T2STIR imaging during the flareups. Whereas in between, at other times, she had minimal enhancement and no T2STIR. And this corresponded to different time zones of her treatments, where there was triple therapy with prednisone, rilonacept, anakinra or subsequently postoperatively coming off these medications.
Tom Kai Ming Wang, MBChB, MD:
And the MRI findings correlated with that. So during her flareup, she had moderate pericardial enhancement on delayed enhancement imaging in the top row, at other times, minimal to mild, and the T2STIR images at the bottom where she was positive during her active flares, and negative in between. So in summary, this was an approximately 30-year-old female with idiopathic recurrent pericarditis since 2015, initially steroid dependent with flare up their required rilonacept, which she was in the trial of and had good response. But unfortunately, after the trial completion, relapsed. And initially trialed on anakinra, which she was able to continue for a year, and then there was a flare up after that and that needed radical pericardiectomy. And since then, she's been stable and able to wean off all medications. Thanks very much.
Allan Klein, MD:
Okay. Great. Moving along. So my job is to talk about the role of IL-1 receptor blockers. These are my disclosures. And as you know, we were very excited in last year to publish in New England Journal of Medicine the RHAPSODY trial, and this has led to an explosion of publications, both sides of the Atlantic, whether in Europe or North America. So the tremendous interest in IL-1 receptor blockers. And you heard from Paul, some of the blockers out there. So in particular, what's available today would be anakinra or rilonacept. We're now using canakinumab so much. And to show some of the differences anakinra is a common human IL-1 receptor antagonists, rilonacept is a basically IL-1 alpha and beta trap, both of the drugs and antagonize IL-1 alpha and beta and now canakinumab. Anakinra has a very short half-life of four to six hours, while rilonacept is much more prolonged at seven days. Both are given Sub-Q. Anakinra is given every day and rilonacept weekly.
Allan Klein, MD:
What is some of the evidence that these things work? Paul mentioned some early single center of studies, but there was one randomized trial called the AIRTRIP trial from Europe, Brucato, looking at colchicine-resistant, steroid-dependent type patients. So in 21 patients and a randomized withdrawal design, they showed that there was dramatic decrease in time to recurrence and number of relapses with anakinra, versus placebo. This led to the IRAP registry of over 250 patients. We were a big part of this trial. This registry, showing that on anakinra, pericarditis recurrences decreased dramatically, ER admissions decreased dramatically. There were less hospitalizations on anakinra, and then on anakinra you were more likely to get off the steroids. So very promising results. And there's ongoing registries being involved. This led next to the rilonacept Phase 2 pilot study in roughly 25 patients. And this is a subgroup of patients that were inflamed on presentation.
Allan Klein, MD:
And as soon as you went on rilonacept, you can see that the pain score in gray and the CRP fell, and this remained very, very low after the treatment period and into the extension period. Then we moved on to the RHAPSODY, which was the global double blind Phase 3 trial. And the hypothesis was that once weekly IL-1 alpha and beta trap rilonacept resolves active episodes and decreases pericarditis risk. The primary efficacy endpoint was time to pericarditis recurrence, and the patients had to have at least the second pericarditis recurrence with pain and elevated CRP, they were multiple medicines and multiple etiologies. Here's a design, after a screening period, they got a load of 320 milligrams of rilonacept. And then there was a run-in period, where blinded rilonacept was given, 160, and then there was a stabilization and tapering of all the background medicines that take that off.
Allan Klein, MD:
And if you tolerate a monotherapy rilonacept and you met a pre-specified clinical response, you were randomized one to one double blind fashion, either to blind the rilonacept or blind the placebo. And this is the results of the study. There is an extension period as well. So the first major result of the trial, which was quite dramatic, in the run-in period of 86 patients, as soon as you went on the rilonacept, all the patients, the NRS in gray and the CRP fell dramatically after the first rilonacept dose. All the patients on steroids were able to wean off the steroids, transition to monotherapy. The main result of the trial is shown here that rilonacept reduced the risk of pericarditis recurrence. In 61 patients, there were only two events in rilonacept and 23 in placebo. And you can see the dramatic response of rilonacept decrease the number of recurrences time to recurrence with an astronomical 96% risk reduction. This led to FDA approval in March of last year.
Allan Klein, MD:
What are some of the adverse effects of IL-1 receptor blockers? And this is a recent publication showing that, in general, you can expect injection site reactions, roughly 38 to 95 percent, 34 to 60 percent. You are more prone to upper respiratory tract infections, and roughly three to 5 percent.
Allan Klein, MD:
How do we give these drugs? Anakinra, we give roughly a hundred milligrams Sub-Q daily and for rilonacept we load with 320 milligrams Sub-Q, and give a weekly injection of 160. How long do we give it for? In general, I give it roughly for a year, but you can give it up to six months for anakinra, at least 6-8 months for rilonacept. You probably should taper the anakinra slowly, and rilonacept, we're not sure yet, but probably you can just stop at cold turkey. So we'll find out about that soon. In general, when they give IL-1 receptor blockers...So there's really two populations that we would consider. One where there's an inflammatory phenotype, elevated CRP, high fever, neutrophilia, and for patients that have some more complications, comorbidities, such as GI bleed, renal failure, anti-coagulated patients, incessant pericarditis, we're not to give it would be somebody who has atypical chest pain with a normal CRP, with or without an effusion. This is a recent review published last month saying that when you look at these recurrent pericarditis, and they have an inflammatory phenotype, and they've already had the first line therapy, dual therapy, colchicine, exercise restriction. And actually, we didn't cover exercise restriction, that's another topic. But once you decide that there's an inflammatory phenotype, you should definitely consider rilonacept or anakinra.
Allan Klein, MD:
On the other hand, if you don't find much, and you're convinced that this is recurrent pericarditis, you may consider low dose steroids, versus those other ones. Third line would be things like IVIG, or azathioprine and fourth line pericardiectomy, which we'll hear very shortly.
Allan Klein, MD:
So in summary, ladies and gentlemen, I think with recurrent pericarditis, this is sort of an older disease. I think there's a new renaissance and we use, as you'll hear from Debbie Kwon, advanced imaging to diagnose, we may be considering T1 mapping. And now we have the therapeutics. Thank you very much for your attention.
Announcer:
Thank you for listening. We hope you enjoyed the podcast. Like what you heard? Visit Tall Rounds Online at clevelandclinic.org/tallrounds and subscribe for free access to more education on the go.
Cardiac Consult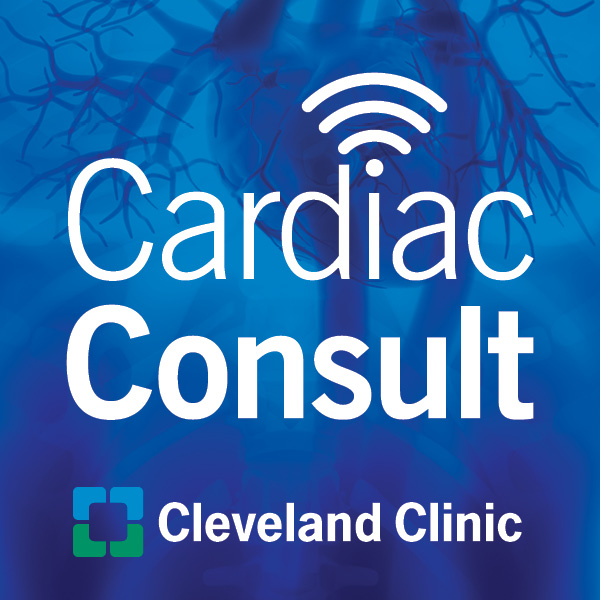 A Cleveland Clinic podcast exploring heart, vascular and thoracic topics of interest to healthcare providers: medical and surgical treatments, diagnostic testing, medical conditions, and research, technology and practice issues.
Subscribe: