New Use for an Old Medication: Colchicine
August 31, 2023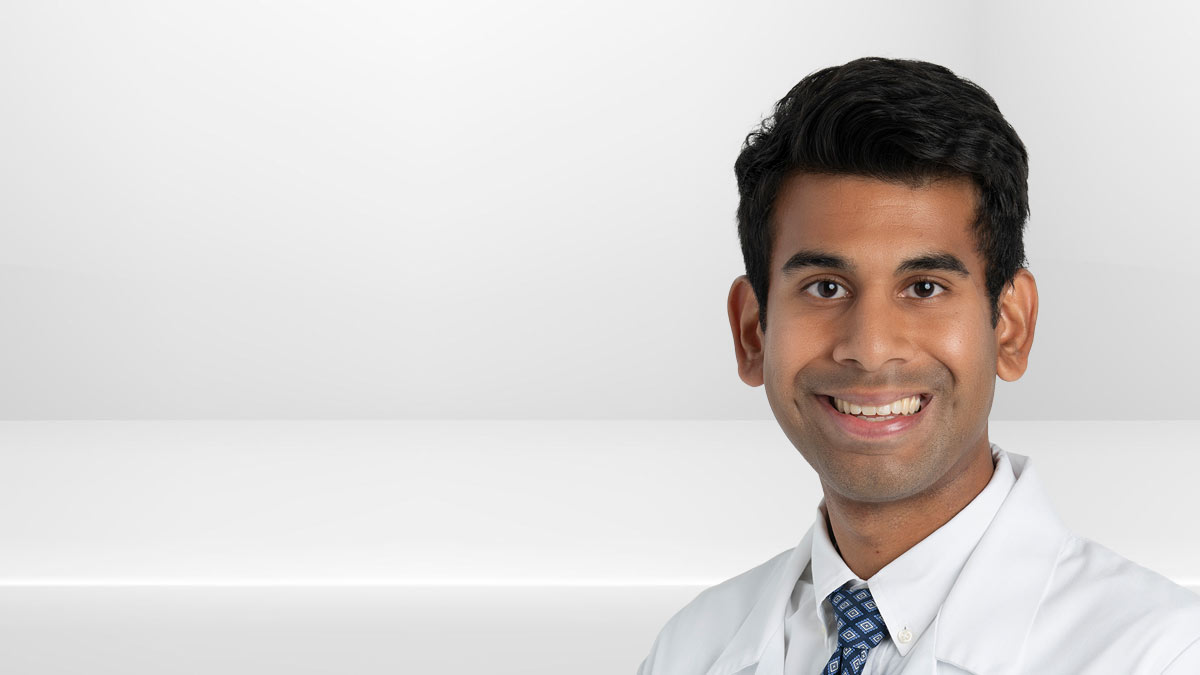 New Use for an Old Medication: Colchicine
Podcast Transcript
Announcer:
Welcome to Cleveland Clinic Cardiac Consult, brought to you by the Sydell and Arnold Miller Family Heart, Vascular and Thoracic Institute at Cleveland Clinic.
Steven Nissen, MD:
I'm Dr. Steve Nissen, the Chief Academic Officer of the Heart, Vascular and Thoracic Institute at the Cleveland Clinic. And I'm here with a colleague, Dr. Vik Sunder, who is a cardiologist in the Preventive Cardiology section, also at the Cleveland Clinic. Dr. Sunder and I are going to talk about colchicine, recently approved by the FDA for the treatment of patients with heart disease, specifically ischemic disease. So, Dr. Sunder, let's take it from the top. What is colchicine, and how does it work?
Vikas Sunder, MD:
Colchicine is actually derived from a flower. It's been used medicinally for centuries to treat swelling. In 2009, the FDA approved colchicine at a dose of 0.6 milligrams twice daily for the treatment of acute gout and familial Mediterranean fever. It's often used as well to treat pericarditis or inflammation of the heart lining at a higher dose. And then, this past June 2023, the FDA approved colchicine at a lower dose of 0.5 milligrams once daily to reduce cardiovascular events. So, colchicine works by treating inflammation. It works on inflammatory cells, preventing their migration of inflammatory cells to inflammatory foci, as well as adhesion of the inflammatory cells to these inflammatory foci, an upregulation of cytokines as part of the inflammatory cascade. So, it works by targeting inflammation, and in this case, as an underlying cause of atherosclerosis.
Steven Nissen, MD:
So, FDA, this was a little bit of a surprise to a lot of people. What was the evidence that the FDA reviewed that supported use of colchicine in coronary heart disease?
Vikas Sunder, MD:
There were two large, randomized placebo-controlled trials in recent years to support this use. One trial was the LoDoCo2 trial, and in this trial, over 5,000 patients were enrolled with stable, established coronary artery disease. Stable, meaning the patients did not have a cardiovascular event for six months, and established coronary artery disease by invasive coronary angiography, or coronary CT, or a very high coronary calcium score. So, these 5,000 patients were randomized either to low-dose colchicine, at a dose of 0.5 milligrams daily, or a placebo. And they were followed out for 28 months. And what the study showed was those patients randomized to 0.5 milligrams of colchicine had a 31 percent relative risk reduction in a composite of cardiovascular death, stroke, MI, and ischemia-driven coronary revascularization.
Steven Nissen, MD:
The COLCOT study also was reviewed by the FDA. Tell us a little bit about COLCOT.
Vikas Sunder, MD:
The COLCOT study enrolled under 5,000 patients, and these were patients who had a myocardial infarction. So, they had an event, and the patients were randomized to placebo or colchicine, again, at a dose of 0.5 milligrams daily within 30 days of the myocardial infarction. And they were followed for a median of 22 months. And what the COLCOT study showed was these patients who were randomized to the 0.5 milligrams of colchicine had a 23 percent reduction in cardiovascular events, and this was mainly driven by reduction in stroke.
Steven Nissen, MD:
So, pretty impressive, FDA was willing to give a label. Really, it's one of the first new drugs to be approved for atherosclerotic cardiovascular disease in quite a long time. So, who is it approved for? Is it approved for primary prevention, secondary prevention, or both?
Vikas Sunder, MD:
Yeah, it's the first specific anti-inflammatory drug that's approved to reduce the risk of cardiovascular events in patients with established atherosclerotic cardiovascular disease or patients with multiple risk factors for cardiovascular disease. So, it's really approved for both.
Steven Nissen, MD:
That's very helpful. Now, obviously, every drug has adverse effects, so I want to understand what are the adverse effects of colchicine that people should be aware of?
Vikas Sunder, MD:
The adverse effects that we know about with the higher dose, the 0.6 milligrams twice a day for other indications are commonly GI side effects, diarrhea, abdominal cramping, nausea, and those same side effects can be seen with patients taking the lower dose, 0.5 milligrams daily. Although they're usually self-limited, they tend to go away with time. More rarely, patients can have lower blood counts, and they should discuss with their provider any other medications that they're taking at the time.
Steven Nissen, MD:
Now, are there any drug-drug interactions people should know about?
Vikas Sunder, MD:
People should know about the drug-drug interactions with antimicrobials, antifungal drugs that also work through hepatic metabolism. They should know about those interactions with colchicine.
Steven Nissen, MD:
So, these are CYP3A4 inhibitors that we're talking about, like ketoconazole and fluconazole, clarithromycin, et cetera. That's helpful. Now, so what does this all mean for patients? Should we be using colchicine more often?
Vikas Sunder, MD:
We have known for some time now that there's this entire other axis of inflammation driving atherosclerosis. It's not just a disease of lipid deposition that we think of, where these cholesterol-rich lipoproteins deposit in the sub-endothelial space. It does involve this process, but that attracts inflammatory cells, namely macrophages, monocytes to those areas which accumulate and can lead to plaque, instability and vulnerability. So, now we have two targets. We can lower LDL, but as well we can attenuate low-grade chronic inflammation through colchicine. So, it's exciting to have an FDA-approved drug that targets this mechanism. And so, those patients who theoretically have residual inflammatory risks, such as having an elevated CRP level, theoretically should derive the most benefit, though the FDA label does not stipulate that patients do have a CRP measure for the use of this medication.
Steven Nissen, MD:
Great. Okay. So, what's the takeaway here? What should people know?
Vikas Sunder, MD:
So, the takeaway is patients with atherosclerotic cardiovascular disease who are on established medical therapy, the patients in the trial were on statin therapy, on blood pressure medications. This low dose colchicine 0.5 milligrams daily could be used as additive therapy to target residual inflammatory risk.
Steven Nissen, MD:
Very good. Now, one last point I think important for people to understand is that this is not an alternative to statins. In the randomized trials, these patients were on statins, and the benefits were observed on top of statins, correct?
Vikas Sunder, MD:
Correct. Again, these patients in the trials were on established medical therapy, statin therapy, blood pressure medication. So, the benefit would be additive, not in replacement of the therapies that we have.
Steven Nissen, MD:
Great. Well, thank you Dr. Sunder. This is obviously an important development that people need to know about.
Vikas Sunder, MD:
Thank you, Dr. Nissen.
Announcer:
Thank you for listening. We hope you enjoyed the podcast. We welcome your comments and feedback. Please contact us at heart@ccf.org. Like what you heard? Subscribe wherever you get your podcasts or listen at clevelandclinic.org/cardiacconsultpodcast.
Cardiac Consult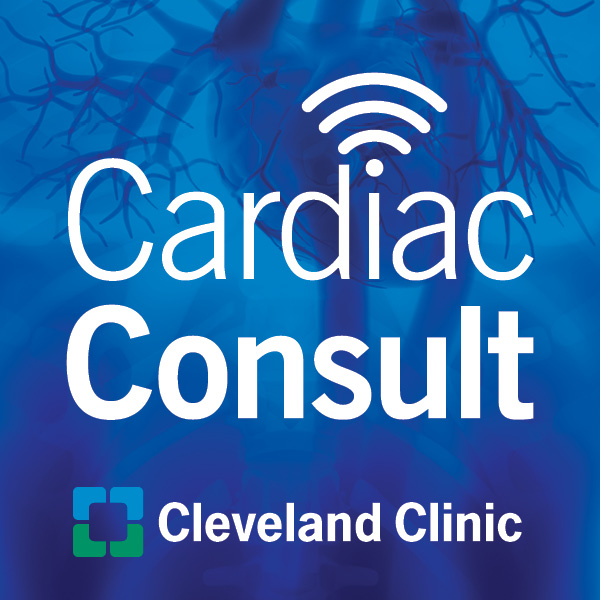 A Cleveland Clinic podcast exploring heart, vascular and thoracic topics of interest to healthcare providers: medical and surgical treatments, diagnostic testing, medical conditions, and research, technology and practice issues.
Subscribe: