Managing Pulmonary Hypertension and Congenital Heart Defects: A Team Approach
September 16, 2022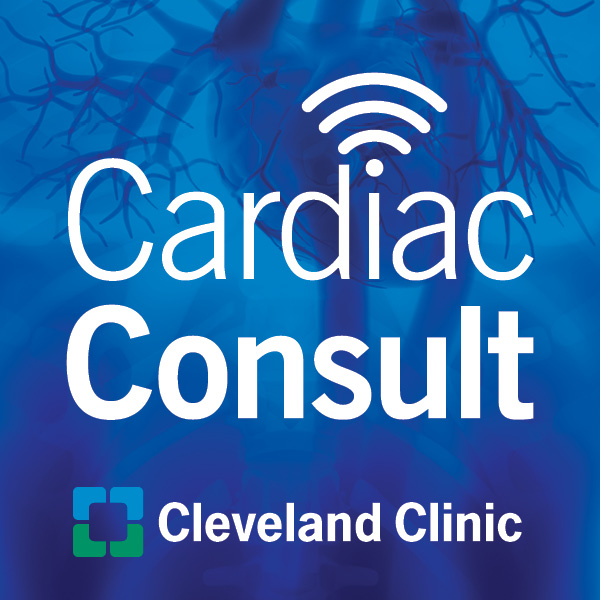 Managing Pulmonary Hypertension and Congenital Heart Defects: A Team Approach
Podcast Transcript
Announcer:
Welcome to Cleveland Clinic Cardiac Consult, brought to you by the Sydell and Arnold Miller Family Heart, Vascular and Thoracic Institute at Cleveland Clinic.
Joanna Ghobrial, MD:
Hello everyone. My name is Joanna Ghobrial, I specialize in interventional cardiology as well as adult congenital heart disease. And my colleague here, Dr. Neal Chaisson, we work together in the combined clinic, Congenital Pulmonary Hypertension Clinic, which is a subspecialty clinic designed specifically for patients that have congenital heart defects and have developed overtime, pulmonary hypertension, or were born with both congenital heart defect and pulmonary hypertension since infancy. Neal, can you tell the group here a little bit about our clinic?
Neal Chaisson, MD:
Sure. First of all, I'm Neal Chaisson, I'm a critical care and pulmonary physician, specialize in pulmonary hypertension and have been honored to work within this multidisciplinary clinic. When you send your patient to our clinic, the patient comes, they will get a full review of their records, everything from their birth, to any of their surgeries that they have, all the way up until we see them. If there are studies that we need that haven't been done, we will go ahead and do them right here, but when they come to the clinic, they will see both of us actually at the same time. And Joanna, we've talked a lot about this, but I think one of the things that's an advantage of coming to the combined Congenital Heart Disease PH Clinic is that when you and I see patients together, we're able to review films, review studies and prior interventions, to make sure that we both have input into both what the problem is, but also to really broaden the differential for what the option list is, as far as going forward. You get both the pulmonary hypertension and the congenital heart disease side of things, and I always think that the option list is much broader when we think about it together than when I'm prepping and it's just my side of the story.
Joanna Ghobrial, MD:
Completely agree.
Neal Chaisson, MD:
Yeah.
Joanna Ghobrial, MD:
Completely agree. We tend to also come up with very broad therapies together, for that group of patients. Now for the provider, up to 10% of patients that have congenital heart defects will develop pulmonary hypertension, and it can be anywhere between mild to severe pulmonary hypertension, including Eisenmenger syndrome, and these are the patients that are cyanotic. Also, your single ventricle patients that have had the Fontan palliation, may have pulmonary hypertension as well. It's a broad category of patients that have congenital defects. We've seen ASDs, VSDs, transposition of the great arteries, and obviously the Fontan patients that I just mentioned. Of that big population of patients that we tend to see, what is kind of the basic evaluation that we do in our clinic?
Neal Chaisson, MD:
Sure. Beyond what I had said earlier about reviewing all of the records, when your patient comes, they usually will start out with basic testing, so laboratory testing, six minute walk test, echocardiogram, pulmonary function tests, and if necessary, a right heart catheterization, very early on, if not at their first visit. That's usually the kind of baseline for patients. And then as we review their records prior to them coming, if there's additional CT or MR studies that they need, we will convene prior to that clinic experience to make sure that when your patient comes, that they're not waiting days or having to delay their care, but we can get all of that at the first visit so that we can be upfront and make sure that we have those options when they visit us.
Joanna Ghobrial, MD:
Absolutely. And then the care of this patient can involve anything from medication, to interventions, to surgeries as well as transplantation if we need to. And I think one of the neat things about working together, Neal, is for example, a patient that has an atrial septal defect and has developed pulmonary hypertension over time, we're able to first treat them with pulmonary hypertension medication, bring the pressure down, and that then allows for potentially an ASD closure at that point as well.
Neal Chaisson, MD:
Yes. And there are so many things that I feel like we have learned by doing together and things that quite frankly, we have done that other centers haven't been able to do. I'm reminded of a patient who we thought had pulmonary hypertension from a simple ASD and come to find out actually she had a palliative Potts shunt, but we ended up putting the first ever Melody Valve into that Potts shunt, which allowed that patient actually to go from not being able to leave the hospital and on a transplant list, to going home, well over a year ago where she's doing well today.
Joanna Ghobrial, MD:
Very true. Yeah, that very, very true. Now, importantly, one of the things that we do see in clinic are patients that are sick enough that they are coming for a transplant evaluation, but I think you and I have experienced it more than once where we're able with our combined clinic, to be able to treat these patients and we're able to push that need for transplant a little further.
Neal Chaisson, MD:
Sure. A lot of patients who have congenital heart disease, develop a mild to moderate pulmonary hypertension, and the problem with that is when they get referred to our center for a heart transplant or other centers, frequently, the note of pulmonary hypertension on that, requires them to have either a combined heart and lung transplant or precludes them from transplant all together. And so one of the things that we have been able to do by working together, is to try to mitigate their pulmonary hypertension and lower their pressures on medications or other therapies, so that we can keep them in the lane of just getting a heart transplant, rather than having to put them at a much riskier procedure with a worse long term outcomes of a heart-lung transplant en bloc.
Joanna Ghobrial, MD:
Yeah. And Neal, can you give us a little rundown of the different pulmonary hypertension medications that we use?
Neal Chaisson, MD:
Sure. I will say that the guidelines for advanced or complex congenital heart disease are not super representative of any particular medicine, but there are three basic groups of medications for pulmonary hypertension, and those include the endothelium pathway, the prostacyclin pathway and then the phosphodiesterase pathway. Now, one of the things that I have found is that our experiences help us to learn which drugs tend to work better in the absence of great, large clinical trials, but we've also been able to put our heads together to decide that in some cases, a patient who may otherwise, just by their right heart cath data, would seemingly benefit from a pulmonary hypertension therapy. Because of the way that we've been able to look at it together, we end up actually coming up with a different option, which spares them from having to do that. And in general, I think we've had pretty good outcomes, and I think about our Fontan population in that context, and also our transposition population, which has a lot of pulmonary hypertension associated with them.
Joanna Ghobrial, MD:
Very true. And I'm just going to add that its actually by ACC and AHA guidelines that patients that have congenital heart disease and pulmonary hypertension, should be evaluated in a multidisciplinary clinic where you have an ACHD and a PH provider, actually taking care of such complex patients.
Neal Chaisson, MD:
Yeah. Joanna, tell me, we've been doing this for four years. From a cardiology side of things, what do you see as the benefit? Because oftentimes these patients are followed with you or a pediatric cardiologist for many years before they come to see me or us in our combined clinic. What are the benefits of the combined clinic from your perspective?
Joanna Ghobrial, MD:
I think it's huge. I think pulmonary hypertension can sometimes be either underestimated or even not picked up in the patients with congenital heart defects, and it can make their symptoms far more limiting and significant over time. The sickest patients in the congenital population are going to be the patients that have pulmonary hypertension in addition to their congenital defects. And as you said, this is the patient population that will then require a heart and lung transplant, which has a very different overall outcomes and survival, than just a heart transplant. So I think doing a combined clinic, being able to evaluate that patient together and one, improving their symptoms, improving their quality of life, and not only that, potentially even pushing out a transplant or allowing them to only have a heart transplant and improving their outcomes, I think it's huge. It is extremely critical and important to have this kind of sub-specialty, multidisciplinary clinic.
Neal Chaisson, MD:
And for a physician who might be, or a provider who might be thinking of referring their patient to the Cleveland Clinic, what are the benefits of coming to this multidisciplinary clinic at the Cleveland Clinic versus some other institution who may have an adult congenital provider or pediatric congenital provider and a pulmonary hypertension program, but don't necessarily have that combined facility? Are there advantages to coming here?
Joanna Ghobrial, MD:
I think you and I have actually experienced it more than once of the advantage of actually seeing patients together. It's been really obvious that when the two of us sit together and review a patient together, we come up with a far better therapy plan or a treatment plan for this patient. And then the patient is always happy to come and just one place, get all the evaluation in one place and see both doctors in one place. They get that kind of two for one evaluation, and it's something that they've consistently asked for is, can we see the two of you together? So then we came up with this clinic because that's what serves the patient best.
Neal Chaisson, MD:
Yeah. I also think to add to that, one of the things which we have benefited from is being able to use both our resources in the cardiology side and the pulmonary side, whether that is resources for advanced therapies and pulmonary hypertension, from a medical standpoint or interventional therapies, surgical revisions of congenital heart disease, all the way up to heart or lung or combined transplants. And I think being able to speak about the patient together as one voice within that community, has been really powerful for our patients.
Joanna Ghobrial, MD:
Absolutely. And not just myself and Neal will sometimes take care of these patients, we have at times, even involved your cardio-obstetrics people, gyn, all the surgeons we've had. By multidisciplinary, we truly, truly mean multidisciplinary. We've had almost every specialty, and we conference all these people to take care of one patient. And I think that shows kind of the dedication and passion we have for that group of patients.
Neal Chaisson, MD:
Agreed.
Joanna Ghobrial, MD:
Thank you everyone. And if you have a patient with both adult and congenital heart disease and pulmonary hypertension, or if you don't know if they have pulmonary hypertension or not, but you are suspecting that, please feel free to contact us at the Cleveland Clinic and we are more than happy to answer all your questions and take care of the patient.
Neal Chaisson, MD:
Thanks.
Announcer:
Thank you for listening. We hope you enjoyed the podcast. We welcome your comments and feedback. Please contact us at heart@ccf.org. Like what you heard? Subscribe wherever you get your podcasts, or listen at clevelandclinic.org/cardiacconsultpodcast.
Cardiac Consult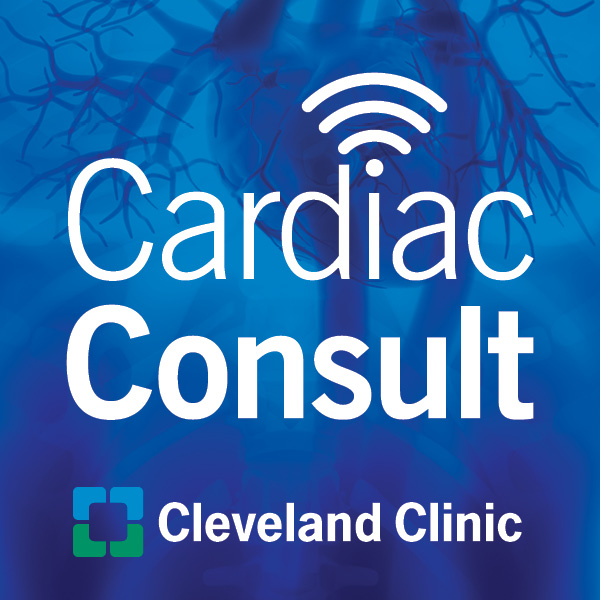 A Cleveland Clinic podcast exploring heart, vascular and thoracic topics of interest to healthcare providers: medical and surgical treatments, diagnostic testing, medical conditions, and research, technology and practice issues.
Subscribe: