All About Hereditary Pancreatitis
August 15, 2022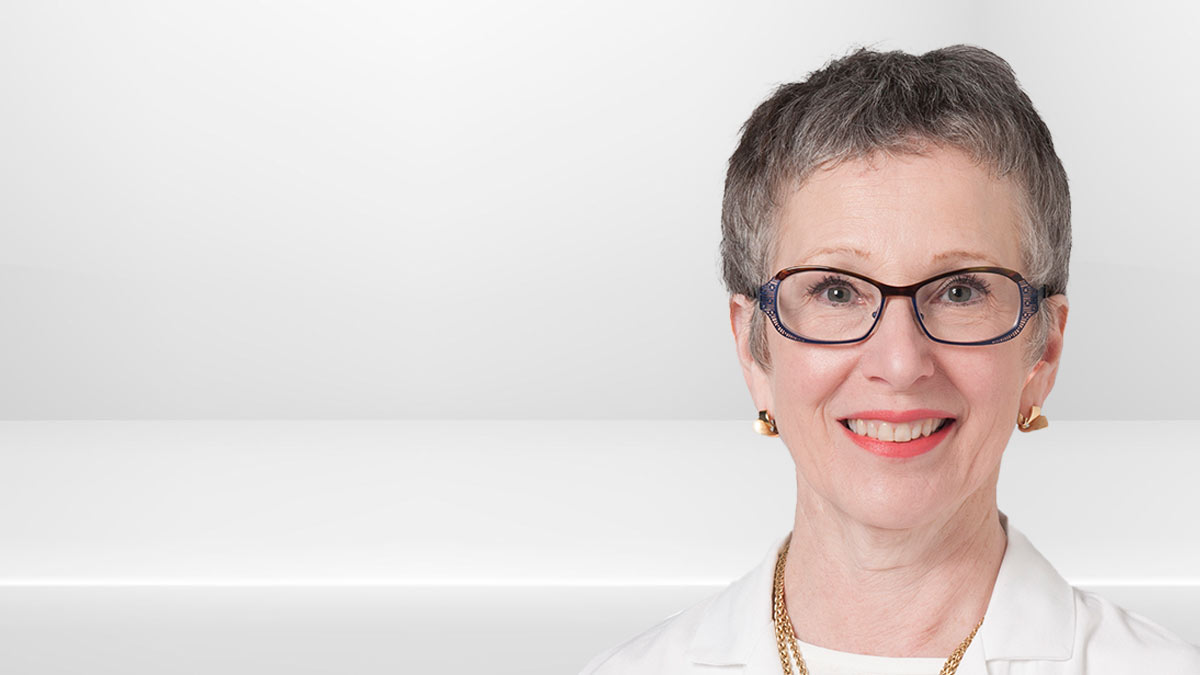 All About Hereditary Pancreatitis
Podcast Transcript
Dr. Scott Steele:
Butts and Guts, a Cleveland clinic podcast exploring your digestive and surgical health from end to end.
Dr. Scott Steele:
Hi again, everyone. Welcome to another episode of Butts and Guts. I'm your host, Scott Steele, the chair of colorectal surgery here at the Cleveland Clinic in beautiful Cleveland, Ohio. And today, we got a new topic, one we haven't touched on before, and that's all about hereditary pancreatitis. And I'm super excited to have Dr. Deborah Goldman, who is a pediatric gastroenterologist here at Cleveland Clinic Children's. Dr. Goldman, thanks so much for joining us on Butts and Guts.
Dr. Deborah Goldman:
Hello, thank you so much for having me, Dr. Steele.
Dr. Scott Steele:
Good. So we always like to start with a little bit about your background. So where are you from? Where'd you train? And how did it come to the point that you're here at the Cleveland Clinic?
Dr. Deborah Goldman:
So I am a native of New England, and I completed my pediatric and pediatric gastroenterology training in Boston. And then I lived in the state of Minnesota for 30 years and came to Cleveland about six years ago. And I've been on staff at the Pediatric Institute as a pediatric gastroenterologist and hepatologist, and I have a special interest in pediatric pancreatic disease.
Dr. Scott Steele:
Well, we're super excited to have you here, and so let's start very high level, kind of 50,000-foot view. So what is hereditary pancreatitis? And maybe even give us a little glimpse of pancreatitis in general, and what are its common symptoms.
Dr. Deborah Goldman:
So, there's been an increasing recognition of pediatric pancreatic disease in the past 10 to 15 years. In looking at causes for pancreatic disease, it's been found that genetics plays an important role. Children can present with acute, acute recurrent, and can progress onto chronic pancreatic disease. Pancreatitis in children is different from what you see in adults. Adult pancreatic disease is often caused by alcohol and exposure to cigarettes, while in children, we see different causes. And hereditary pancreatitis is more commonly found in children as a cause.
Dr. Scott Steele:
Yeah. So parents out there, or a kid is out there listening to this podcast. They found us. They liked our name, Butts and Guts, and they're like, so what does pancreatitis, what do they present with? What are the symptoms?
Dr. Deborah Goldman:
So pancreatitis often goes undiagnosed. Children can have chronic tummy pains, and they can present with evidence of chronic pancreatitis and pancreatic insufficiency. Sometimes there may be a family history of pancreatic disease, or even in rare cases, pancreatic cancer. So with an increased awareness amongst parents, people in the community, pediatric providers, we've seen an increasing number of children present with pancreatic disease.
For the most part, children can have one episode of acute pancreatitis, and they go on, and they're fine. However, there are a subset who may have underlying metabolic, genetic, or structural abnormalities of their pancreas that predispose them to chronic injury to the pancreas.
Dr. Scott Steele:
So you mentioned that they may have abdominal pain, or maybe symptoms of pancreatic insufficiency. I'm assuming kind of diarrhea and things like that. What is the type of age kind of that these patients present with? Is there a bracket? Are they infants? Are they young children, teenagers, going adolescents? What are we dealing with?
Dr. Deborah Goldman:
So we can see pancreatitis present in all age groups, from infancy into adolescence and young adulthood. The signs and symptoms may vary according to the age of the child, and what makes it challenging is that the causes do vary also according to the age. We may see more inborn errors of metabolism or metabolic defects that cause pancreatitis in infants, and in our older age bracket, especially children who have an elevated BMI or overweight, they may have gallstones as a cause for their pancreatitis.
Dr. Scott Steele:
So when I think about hereditary disorders, I think about obviously, you know, the familial type things that run in. And so, risk factors for this, or how common is this? Do you have to have a family member that had this, or is this something that just pops up de novo and then runs the family chain? What's kind of the genetic aspect of this?
Dr. Deborah Goldman:
So, in regards to hereditary pancreatitis, it was first actually described in 1950, where they described families with several family members who had pancreatitis or even developed pancreatic cancer. In fact, in 1996 is when the first gene was discovered. We do see children with hereditary pancreatitis, and by definition, that means that there is a genetic defect.
We think, however, there are modifying factors to this gene defect. Some are inherited in a dominant fashion, meaning you just need one gene. Others are autosomal recessive, so you need two genes present. It's also important that there are other modifiers that predispose children with these genetic defects that develop pancreatitis, recurrent pancreatitis, and there are a subset that do go on to develop chronic pancreatitis.
Dr. Scott Steele:
So if I'm a parent at home and I'm listening, or I'm a child, when do you start to seek treatment about this and think, ah, maybe I have that? What's some alarming symptoms or would you would say, "You know what, you should go seek an opinion, whether or not you have this?
Dr. Deborah Goldman:
If there's a family history of chronic pancreatitis, or several members of the family who have pancreatic cancer, if your child exhibits signs or symptoms, chronic abdominal pain, poor growth, then you may need to seek the assistance of your pediatric provider or possible referral to a pediatric gastroenterologist. In addition, if there have been recurrent episodes of pancreatitis, then often we recommend genetic testing be done to see if you have these genetic mutations. You may not have a family history of chronic hereditary pancreatitis. However, it may be detected on further investigations if you've had recurrent episodes of pancreatitis.
Dr. Scott Steele:
So timing to this? Did they have to have it... What do you mean by chronicity? Is it one time? Is it over years? And if I'm a parent and I'm like, I have no idea if I have a family history of pancreatic problems or not, how do you go about that?
Dr. Deborah Goldman:
So in children, we do sometimes see acute pancreatitis. That is an episode of acute inflammation of the pancreas that goes away; it resolves. However, if an episode of acute pancreatitis is recurrent, and you have two or more bouts, your pediatric provider should probably refer you to a pediatric gastroenterologist for further evaluation. In testing further for children who have more than one episode of acute pancreatitis, we will often refer them for genetic testing, to a genetic counselor, and look for other causes of recurrent pancreatic disease, which may include special imaging, such as an MRCP or an MRI of the pancreas, blood testing, looking to see if medications may be involved in them developing chronic pancreatic disease.
Dr. Scott Steele:
So truth or myth? An individual with hereditary pancreatitis has a greater risk of developing type one diabetes.
Dr. Deborah Goldman:
It is true. Chronic inflammation of the pancreas can lead to both endocrine and exocrine pancreatic insufficiency. The pancreas is a very interesting organ in that it makes digestive enzymes, which are important for fat and carbohydrate or starch absorption, and is also important in making insulin. Chronic damage to the pancreas can cause diabetes or endocrine pancreatic insufficiency,
Dr. Scott Steele:
Truth or myth, an individual with hereditary pancreatitis is at greater risk of developing pancreatic cancer?
Dr. Deborah Goldman:
That is also true. We rarely see pancreatic cancer in childhood, but these children who carry these genetic defects are at an increased risk for developing pancreatic cancer as they age into adulthood. We also advise avoiding alcohol and tobacco exposure, which also may modify their genetic inherent risk for pancreatic cancer.
Dr. Scott Steele:
So what can a patient or family member expect if they come see you? What's that visit like? Take me through that.
Dr. Deborah Goldman:
So when we see children who have hereditary pancreatitis, we have a multidisciplinary approach here at the Cleveland Clinic that consists of a pediatric gastroenterologist, a dietician, a psychologist, pain management, a dietician, and so forth. It also includes an interventional gastroenterologist who may need to be able to perform a procedure on the child, and also a pediatric radiologist, who knows to look at special imaging that may be ordered.
Our multidisciplinary approach includes some of the factors that we see in children with chronic pancreatitis, looking at their growth and nutrition, making sure that they do not have deficiencies in micronutrients, fat-soluble vitamins, that their growth is good. Also, children with chronic pancreatitis have chronic pain. This is a very important part of their management. It can lead to missed school days, poor quality of life.
We try to work with a pain management team to give them neuromodulators, and sometimes cognitive behavioral therapy to help improve their pain. Unfortunately, as of 2022, we do not have any good medications to halt the progression of their pancreatic disease. Maybe it will be something on the horizon, I do hope. There is an international consortium called the INSPPIRE group, which is an international study group of pediatric pancreatitis in search for a cure that we can halt the progression of this disease that is gradually progressive over time.
Dr. Scott Steele:
That's fantastic. And so, are there any advancements on the horizon, either here or elsewhere, for treating hereditary pancreatitis?
Dr. Deborah Goldman:
As of this date, no. We try to manage the patient with good nutritional support, make sure that they are sufficient in micronutrients and also fat-soluble vitamins. We'll also screen them for exocrine pancreatic insufficiency. So sometimes they need to be on pancreatic enzymes. We also screen them for endocrine pancreatic insufficiency. So they may need to be on insulin. As I mentioned previously, chronic pain is a major symptom that they face, and it can be quite debilitating. We try to avoid invasive procedures in children. However, sometimes they may need to have what's called an ERCP done to help relieve an obstruction of a duct or remove a stone in a duct, and sometimes, in rare cases, surgery may need to be performed.
Dr. Scott Steele:
It's important that we know about this, and I'm so glad that you brought here to the podcast. And so now, it's our time for quick hitters to get to know you a little bit better. So what's your favorite sport?
Dr. Deborah Goldman:
I love hockey.
Dr. Scott Steele:
Fantastic. Well, you lived in Minnesota for 30 years. And what's your favorite meal?
Dr. Deborah Goldman:
Breakfast. It's the most important meal of the day.
Dr. Scott Steele:
Is there any particular food that you like to eat for breakfast?
Dr. Deborah Goldman:
So I'm a proponent of single-ingredient foods. So I think a banana, and oatmeal, and milk.
Dr. Scott Steele:
Fantastic. And so, is there a bucket list place that you would like to go to?
Dr. Deborah Goldman:
Antarctica.
Dr. Scott Steele:
Nice. Nice. Nice. And then finally, you know, you mentioned that you've spent time in New England. You spent time in Minnesota. What do you like about living here in northeast Ohio?
Dr. Deborah Goldman:
I like the lake. I like the way the sky changes all the time, and the sunsets are beautiful.
Dr. Scott Steele:
Yeah. I think that's an underrepresented portion of Cleveland. I would agree with you there. So give us a final take-home message for our listeners regarding hereditary pancreatitis.
Dr. Deborah Goldman:
So the final message is, there's increasing awareness of this disease in children. I hope that we'll have a cure someday for it, or we can halt the progression. And it's with increased awareness amongst parents, amongst healthcare providers, that we'll be able to hopefully find a cure.
Dr. Scott Steele:
That's fantastic. And so for more information about Cleveland Clinic children's gastroenterology, hepatology and nutrition department, and the digestive disorders that can be treated at the Cleveland Clinic, please visit Clevelandclinicchildrens.org/GI. That's Clevelandclinicchildrens.org/GI. You can also call us at 216-444-5437. That's 216-444-5437. Dr. Goldman, thanks so much for joining us here at Butts and Guts.
Dr. Deborah Goldman:
Thank you so much, Dr. Steele. I really enjoyed it.
Dr. Scott Steele:
That wraps things up here at Cleveland Clinic. Until next time, thanks for listening to Butts and Guts.
Butts & Guts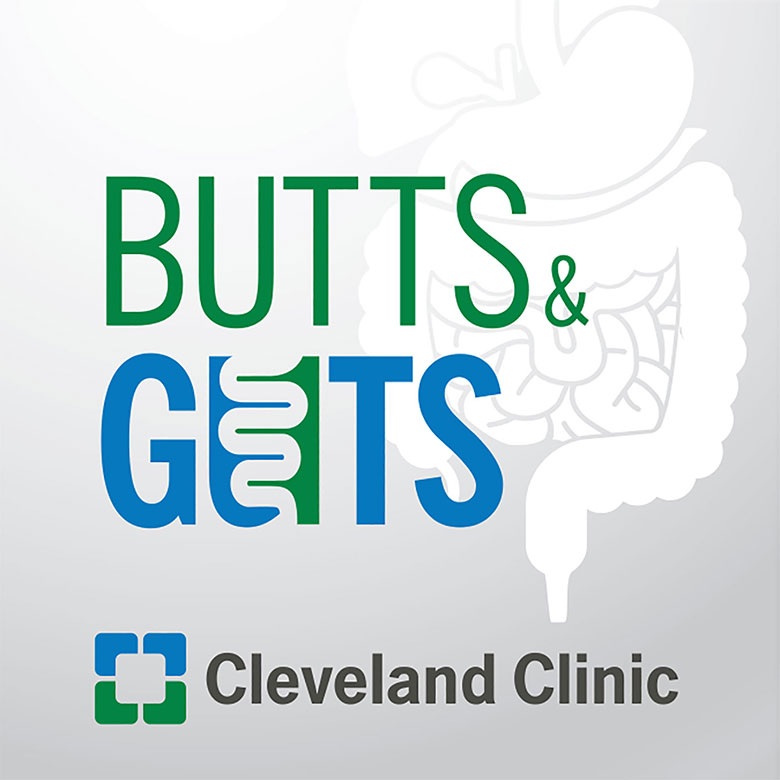 A Cleveland Clinic podcast exploring your digestive and surgical health from end to end. You'll learn how to have the best digestive health possible from your gall bladder to your liver and more from our host, Colorectal Surgery Chairman Scott Steele, MD.
Subscribe: