Overview
Overview
Physicians and other healthcare professionals are always seeking better ways to offer access to high quality care to our patients. That's why several Cleveland Clinic departments now offer shared medical appointments (SMAs).
Could I benefit from a Shared Medical Appointment?
SMAs offer an innovative, interactive approach to healthcare that brings patients with common needs together with one or more healthcare providers. A shared appointment is 90 minutes long, allowing participants to spend more time with the healthcare team compared to an individual appointment.
We piloted SMAs more than 20 years ago and now offer them at several Cleveland Clinic hospitals and family health centers.
What can I expect at a Shared Medical Appointment?
During a typical SMA, up to 10 to 15 patients are seen together in a setting that encourages asking questions and sharing concerns and experiences. Patients learn from the healthcare team and from each other in this environment.
Our patients have been overwhelmingly satisfied with the program. They enjoy the opportunity to relate to other people who are dealing with similar health issues, share stories and ideas, learn from one another, and truly create a bond. SMAs are highly valuable to people dealing with chronic conditions like multiple sclerosis, diabetes, and weight management.
Every patient can also be a role model to someone else. For example, a 60-year-old asthma patient got back on the treadmill after being motivated by a 10-year-old who was successfully managing his asthma out on the basketball court every day.
Are SMAs in-person or virtual?
Some SMAs are offered in-person, others are virtual, and some combine both in-person and virtual patients. When multiple options are available, patients can choose the setting in which they prefer their healthcare to be delivered.
In-Person Shared Medical Appointments
Patients with similar medical issues meet with a healthcare provider in a large room. If private exams are needed, they are conducted in nearby exam rooms.
Virtual Shared Medical Appointments
Patients with similar medical issues meet with a healthcare provider through a secure digital platform.
Patients join from home or another convenient private location.
Is the virtual appointment secure?
Yes. You will join the virtual appointment by logging in to your secure MyChart® account.
What equipment do I need to start a virtual appointment?
You need a mobile phone or an internet-connected tablet or computer. You will be sent instructions before your appointment.
Are virtual shared medical appointments covered by insurance?
Usually. To understand your benefits and potential costs, contact your insurance company and ask if virtual visits are included in your plan.
Hybrid Shared Medical Appointments
Patients can participate in person or virtually. In-person patients will be in the room with the provider, while virtual patients will join from home or another private location.
How do I know what to choose?
You will be informed of the options available. Patients can then choose if they would like to participate in person or virtually.
Have questions about Shared Medical Appointments?
Talk with your provider or scheduler about available SMAs. A scheduler may call to invite you if a shared session will address your health concerns.
Benefits
Benefits
Who benefits from Shared Medical Appointments?
Shared visits are specially designed for patients who:
Want to supplement their routine care, especially those with chronic conditions.
Are interested in learning more information about their specific health issues.
Are interested in non-medical interventions and the experience of other patients.
Shared medical appointments are not designed to:
Treat urgent medical concerns that should be addressed by a specialist immediately.
Why are SMAs beneficial?
Shared Medical appointments (SMAs) are an innovative way of delivering high-quality care. Some SMAs offer an opportunity to have access to other members of the health care team, such as a nutritionist or health educator, who can provide additional expertise.
In this setting patients can have a more meaningful relationship with their provider and extended staff. In an SMA, patients learn more and have questions answered in an informative and supportive environment. Education helps patients have better disease control.
Information that is discussed in the shared medical appointment is confidential. Each patient signs a privacy waiver to assure a secure and private environment in which to share medical information.SMAs are voluntary, and patients find them of high value. If you have not experienced a shared medical appointment, talk to your provider to see if it is right for you.
Testimonials
Testimonials
"More in-depth with questions & comments from other patients. Left with positive feeling knowing I'm not the only one going through opiate addiction."
Pain SMA
"I liked that there was still the one-on-one time with doctor to discuss any specific concerns. Sharing was a good opportunity to hear other issues/concerns that maybe don't pertain to me yet but could in the future."
General SMA comment
"I believe it is very informative and other women have specific issues the same as I do…in a way it puts you at ease because you're thinking that it's not only you with these problems."
Women's Health SMA
"The benefit was being able to see my provider sooner, and as we shared, we had a lot in common. The conversation generated knowledge about things I had not even thought of."
Women's Health SMA
"This is a great program. I urge other type 1 diabetic patients to take part in these sessions. I look forward to the next one. Hearing what the provider and facilitator had to say is beneficial to us as individual patients and as a group. I learn something new and beneficial to me at each session."
Diabetes SMA
"All the difference in the world! Focused and relaxed attention from the doctor and a strong sense of shared concerns. Fine team effort."
Osteoporosis SMA
"Group appointment very engaging– supportive, beneficial to hear others experiencing similar issues & problems in day-to-day life."
General SMA comment
"This is the 2nd time I've done a shared appointment and would recommend to others. I feel the facilitators are more engaged, with special attention and specific questions that everyone in the group can benefit from."
Women's Health SMA
"The virtual SMA gives me a bigger bang for the buck. The group provides support by way of shared experiences. I am receiving very useful health information and the physician spends more time addressing my health needs."
Virtual Brain Health SMA
"I feel safe in my own home to have this appointment and I feel more apt to be truthful and honest because I'm more comfortable in the surroundings around me"
Virtual Wellness SMA
"I felt more relaxed with time having a set time to begin and end. Traditionally if a doctor is running late or if I'm running late, I tend to rush my appointment or feel rushed subconsciously. Also, I also have high anxiety before an appointment, and it takes me a while to relax and open up. With the virtual I began in a more relaxed state."
Hybrid Chronic Condition SMA
Patient Stories
Patient Stories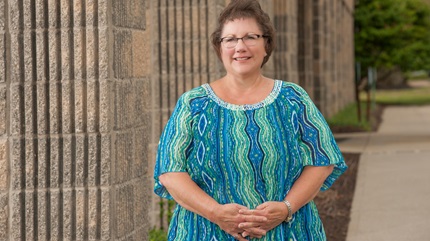 Sep 11, 2017
"At the very first appointment, they did acupuncture... Before I knew it, I had needles in me! I went home feeling completely drained. I took a nap, which is something I never do. When I got up, I felt like 50 percent of my pain was gone... The pain management SMAs were by far the best medical visits I've ever gone to."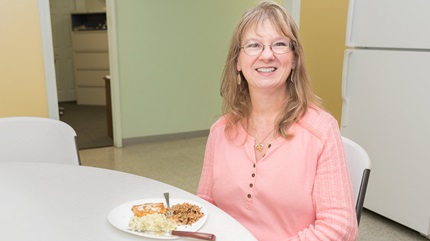 Mar 13, 2017
"I'd been overweight all of my adult life... I didn't know what to do, but I knew I needed to do something about my weight."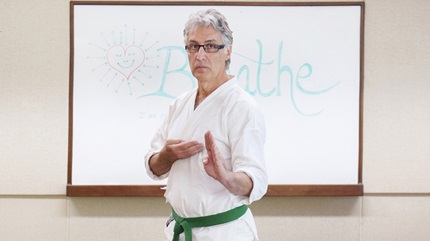 Oct 1, 2016
"I'd often thought about doing things to be healthier, but didn't take action. During the group visits, everything started to come together. Dr. Golubic discussed the connections between your mind and your health, and why it's important to eat a healthy diet. This all-inclusive way of looking at things just made sense."