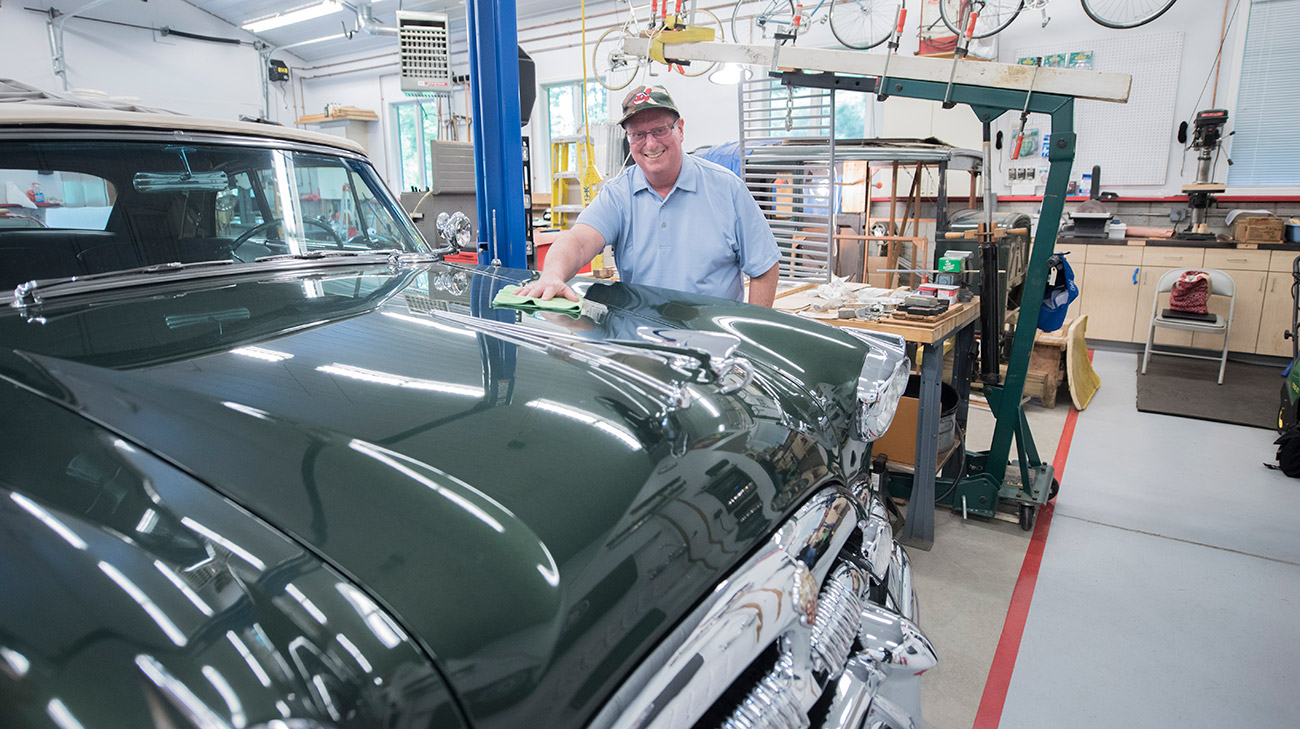 Gary Kohn was always active. As a wrestler in high school, he would starve himself to make weight goals and then reward himself with food once he accomplished his goal. He went on to The Ohio State University to study health education. But, at the age of 25, he decided to put his degree aside and start his own construction business.
The 63-year-old Pepper Pike resident built a successful company as a commercial real estate developer. And, as he flipped his career, his life began to flop. "Owning your own business comes with a price: Increased stress, decreased family time, lack of exercise and poor eating habits. It's a vicious cycle," says Gary.
Through the years, his life habits caused him to gain weight and develop health problems. His physician advised him to make modifications like decreasing his sodium intake, eating healthy foods and exercising. He made a half-hearted attempt.
In January 2014, Gary's blood pressure skyrocketed and he was getting awful headaches. He went to the emergency room and ended up in the hospital for a few days. "I decided I needed to make a change, but, still, it took a while to actually do it," recalls Gary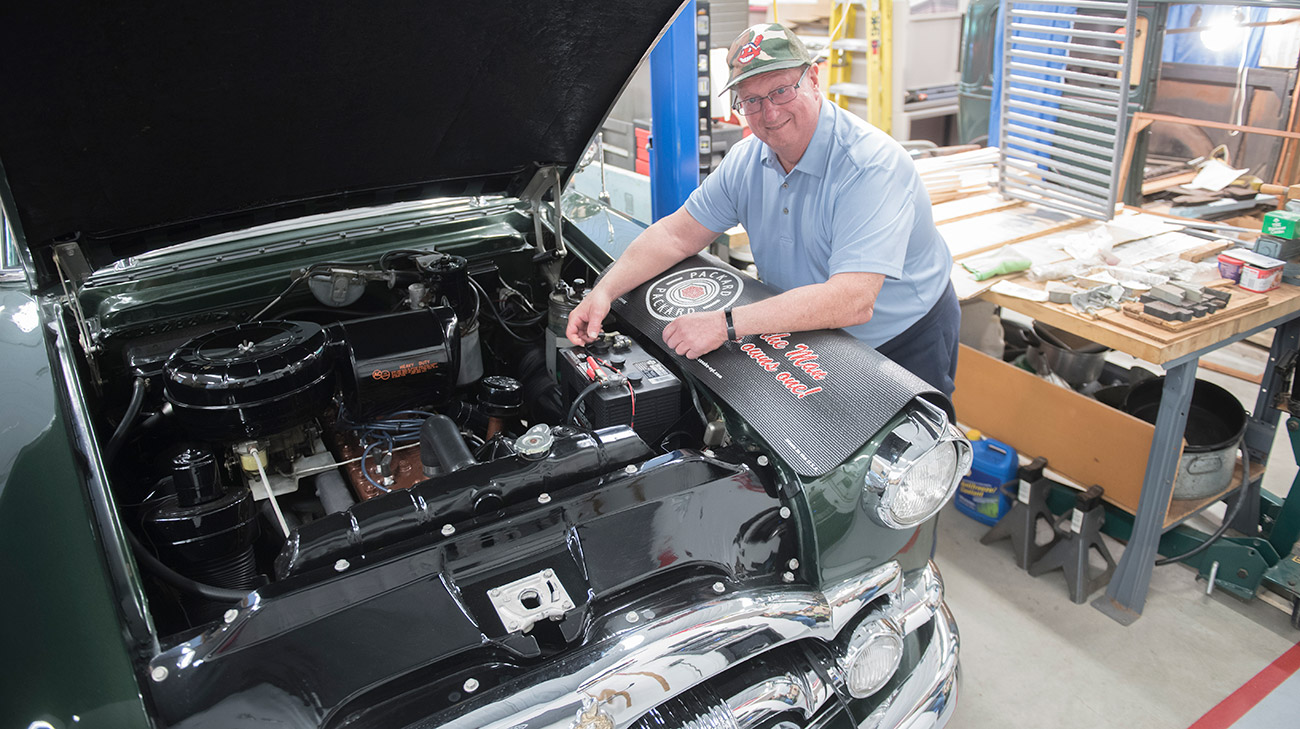 Now that Gary is able to get around without a wheelchair, he can do the things he loves – like restoring antique cars. (Courtesy: Cleveland Clinic)
After having a hip replacement in October 2017, he developed pulmonary arterial hypertension — essentially high blood pressure in the lungs that causes the arteries to become narrow or blocked. This caused shortness of breath and difficulty in walking long distances so Gary used a wheelchair to get around.
With all of these medical issues popping up, Gary was determined to get his health back. He registered for Cleveland Clinic's Lifestyle 180 class (now called Lifestyle Essentials). And, since his wife did 99% of the grocery shopping, he had her take the class with him to make sure he stuck to the program.
Irina Todorov, MD, interim medical director of the Center for Integrative and Lifestyle Medicine at Cleveland Clinic's Department of Wellness & Preventive Medicine, explains that "Lifestyle Essentials offers a unique approach to wellness that focuses on nutrition/cooking, exercise and stress management. The program offers shared learning and support to groups of 10 to 16 people in one and a half-hour sessions every other week for seven sessions."
Gary's journey didn't end there. In September 2018, he recruited a friend and together they joined the Trim Life program (now called Eating Well for Optimal Health).
Eating Well for Optimal Health is a six-week integrative medical weight management program offered in a shared appointment setting. "Eating Well for Optimal Health is great for patients who want to take control of their health. We provide the weight loss tools that put the power in the patients' hands," explains Dr. Todorov.
Gary is enjoying his life and hobbies again, now that weight and health problems no longer hinder him. (Courtesy: Cleveland Clinic)
Eating Well for Optimal Health empowers patients to manage both hunger and weight by addressing body, mind and spirit to reduce stress eating, abandon yo-yo dieting and overcome food addictions. "The program taught me how to refocus my food choices to get my body healthy again," says Gary.
Gary saw the benefits of the program – the main one being weight loss. Seeing such amazing results, he went through the program twice in a row. "What I learned energized me. I had never spent much time in the kitchen and, suddenly, my wife and I bought new pots and pans, found new recipes to try and the two of us now cook together. That had never happened in our 38 years of marriage. It's amazing."
Gary lost a total of 46 pounds during the program and no longer needs a wheelchair to get around. He can now do the things he loves – like restoring antique cars – because his weight and health problems no longer hinder him.
"Gary had an open mind to try what was discussed. His positive thinking and motivation enabled him to succeed in both programs," says Dr. Todorov. "He started coming to the the Department of Wellness & Preventive Medicine in a wheelchair and at the end of his journey he left on his own two feet."
Related Institutes: Community Care
Patient Stories
Patient Stories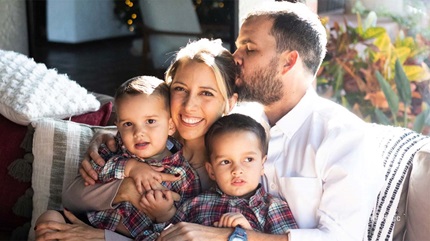 Mar 16, 2023
"Dr. Pieretti took the time to explain how the robotic surgery would work and how quick my recovery would be with this technology. That made me happy because I wanted to get back to my regular life fast."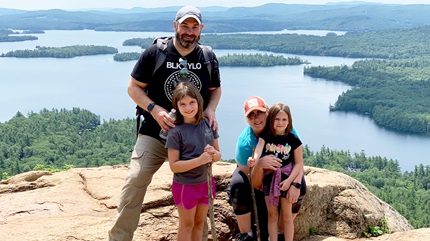 Mar 14, 2023
"If you notice any change with your body, get it checked out regardless of how insignificant you think it might be. If something hadn't made me go to a doctor, I might not be here today."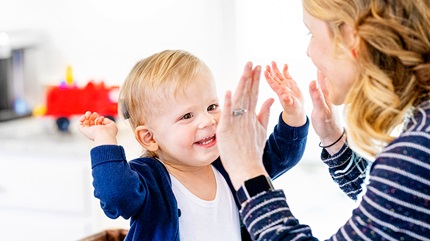 Mar 3, 2023
"From being born essentially deaf, to now singing lullabies. It blows my mind. Corbin is not just meeting developmental milestones, he's surpassing them."