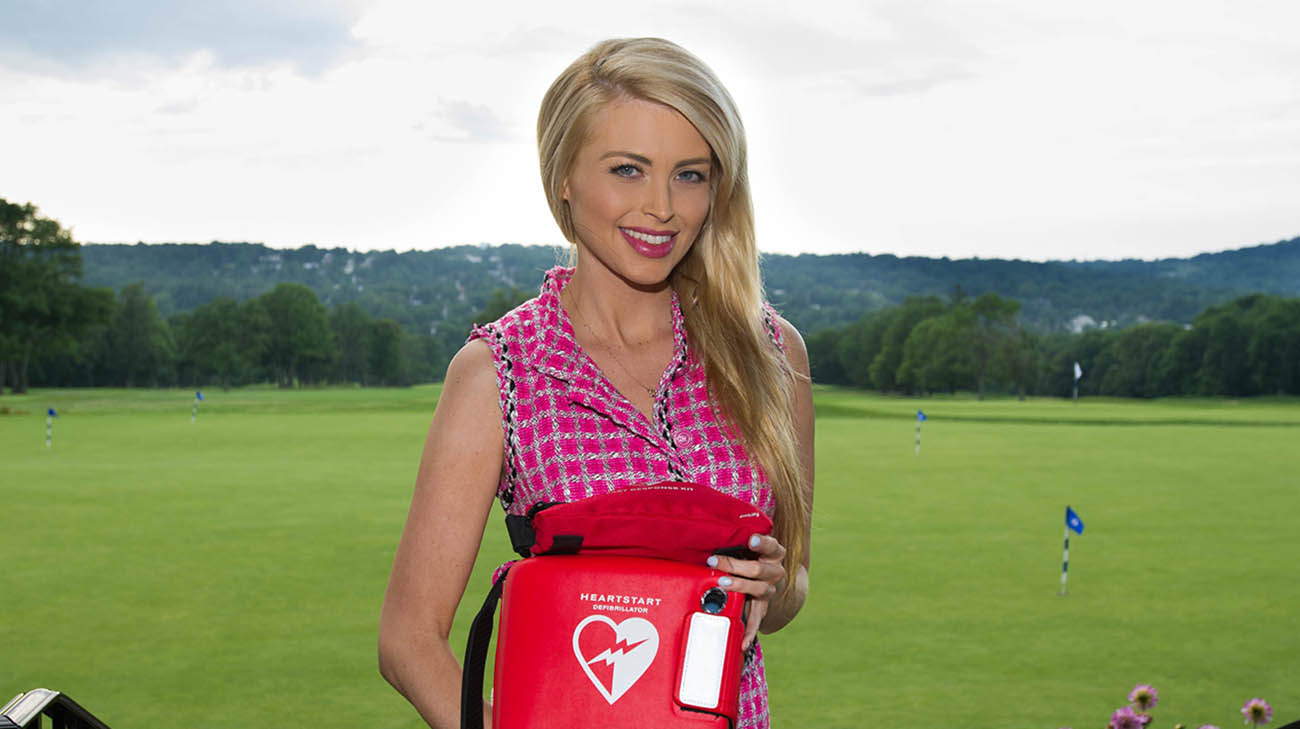 Growing up in Lakewood, Ohio, Lindsay Davis was active in several high school sports but was most passionate about dance. With her heart set on attending the Juilliard School, Lindsay participated in events and competitions all over the U.S.
However, during dance training, as well as when she was in gym class, Lindsay began feeling fatigued and out of breath. Initially, her coaches and instructors thought she was overheated or needed rest, but the symptoms persisted.
Visits to several doctors revealed differing diagnoses including asthma and chronic fatigue syndrome . However, no subsequent treatments relieved her symptoms. When Lindsay collapsed after a dance class, she was taken to Cleveland Clinic. In 2007, when Lindsay was 17 years old, cardiologists diagnosed her with hypertrophic cardiomyopathy (HCM), a disease that causes the heart muscle to enlarge.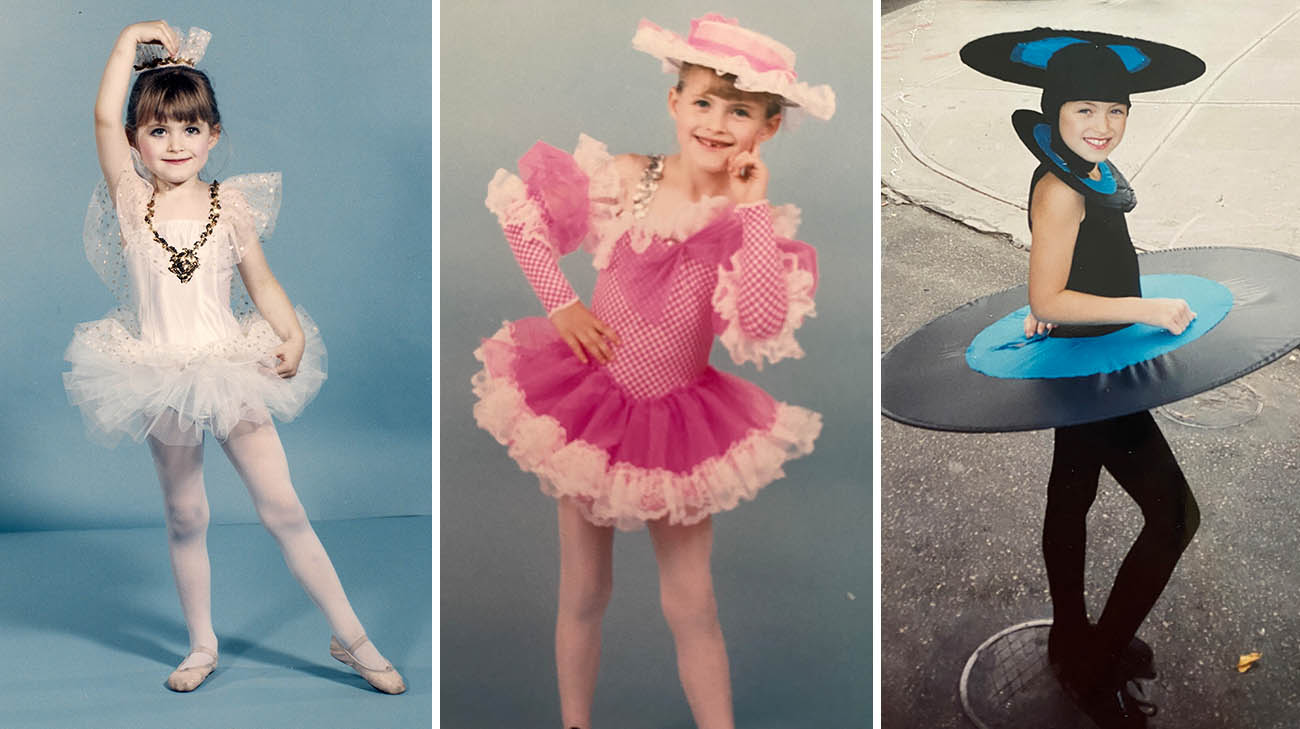 Lindsay always wanted to pursue a career in dance. That path changed after doctors diagnosed her with HCM when she was 17 years old. (Courtesy: Lindsay Davis)
While HCM put an early end to Lindsay's dreams of a career in dance, it nevertheless propelled her to raise awareness of the condition and advocate for laws that ensure young athletes have a fighting chance if suddenly affected by a cardiac incident.
She even used her year-long reign upon winning the Miss Ohio pageant, in 2011, as a platform that led to the passage of Lindsay's Law in Ohio, in 2017. As a result of the legislation, state officials developed guidelines and training materials for student and youth athletes, their parents and coaches to inform and educate them about the nature and warning signs of sudden cardiac arrest. It includes how to perform CPR and use an AED.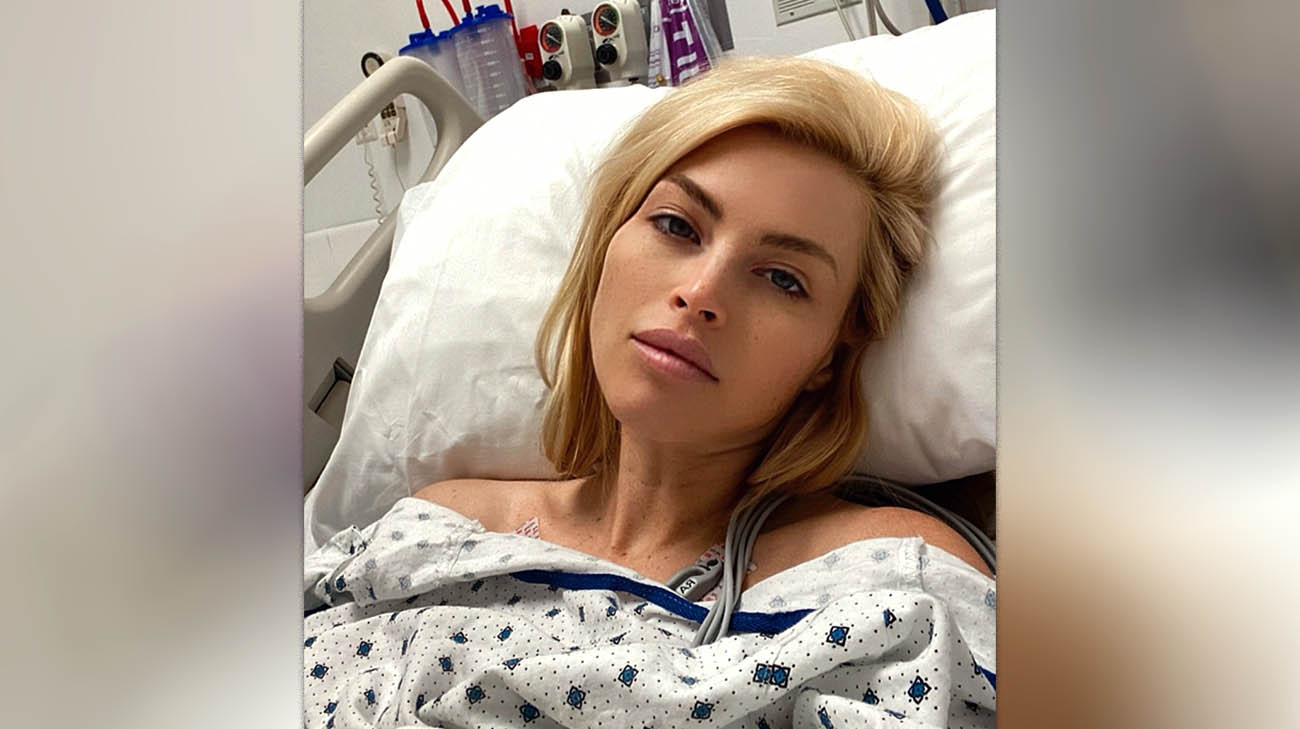 Lindsay has an implantable cardioverter defibrillator that constantly monitors her heart rhythm and can shock her heart muscle if a fast, abnormal rhythm is detected. (Courtesy: Lindsay Davis)
"Too often the symptoms of HCM and other heart conditions are ignored since young people are often felt unlikely to have heart issues," says Maran Thamilarasan, MD, a Cleveland Clinic cardiologist who specializes in HCM and has treated Lindsay for several years. "What Lindsay has experienced has made her determined to help other people through her heart health advocacy work."
Dr. Thamilarasan emphasizes, unless suspected and appropriate testing is ordered, HCM can often be difficult to diagnose, adding to the frustration of patients and their families who are desperate for answers. Lindsay cites her mother, Fay, for being persistent in seeking out medical answers for her.
"As I read about and met other people with similar heart conditions, some of whom died suddenly, I didn't understand why I was so lucky and they weren't," says Lindsay, who praises Dr. Thamilarasan other members of her care team including cardiologist Michael Emery, MD, and electrophysiologist Thomas Callahan, MD, for their critical role in treating her lifelong condition.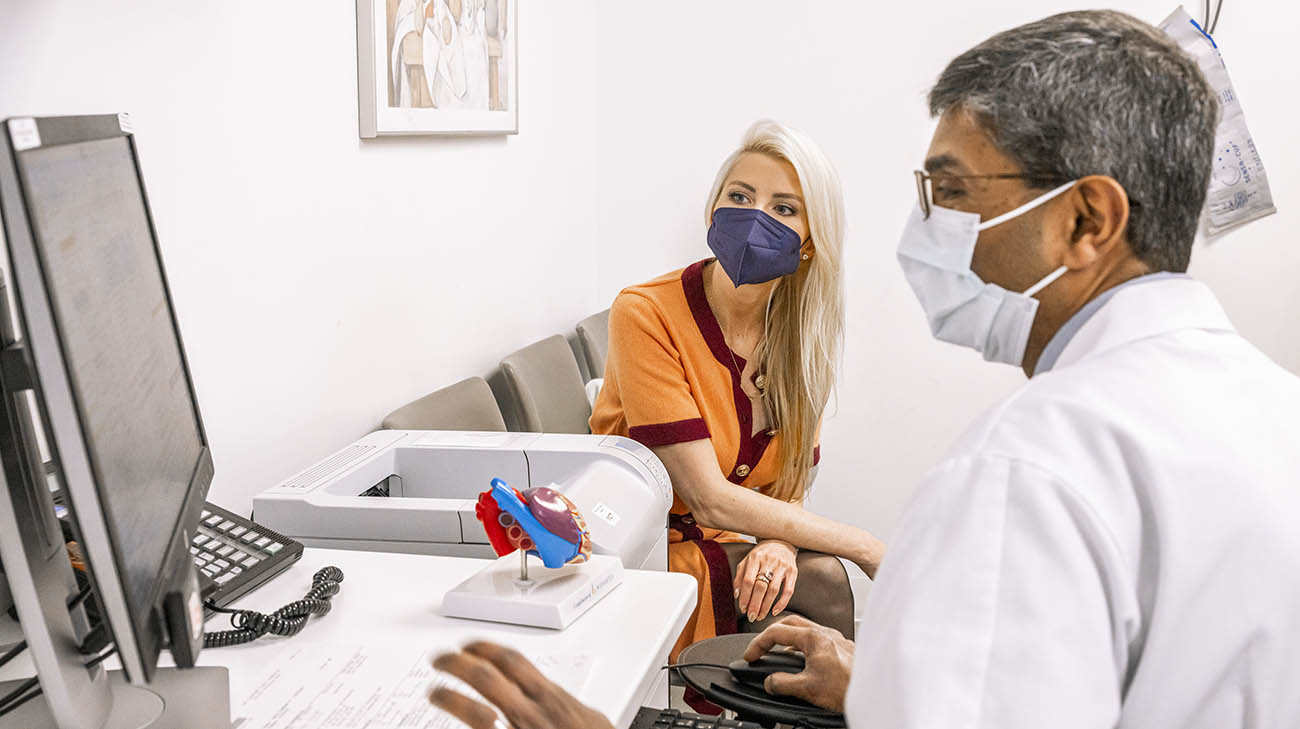 Lindsay during a follow-up appointment at Cleveland Clinic with Dr. Thamilarasan. (Courtesy: Cleveland Clinic)
She's also encouraged by the progress being made through research into the causes of and treatments for HCM, including the work being conducted by Milind Desai, MD, MBA, around non-invasive therapy alternatives.
Lindsay is fitted with an implantable cardioverter defibrillator (ICD), which constantly monitors her heart rhythm and can shock her heart muscle if a fast, abnormal rhythm is detected. "Cleveland Clinic has played such a huge part in what I'm doing. It's why I'm still here," states Lindsay.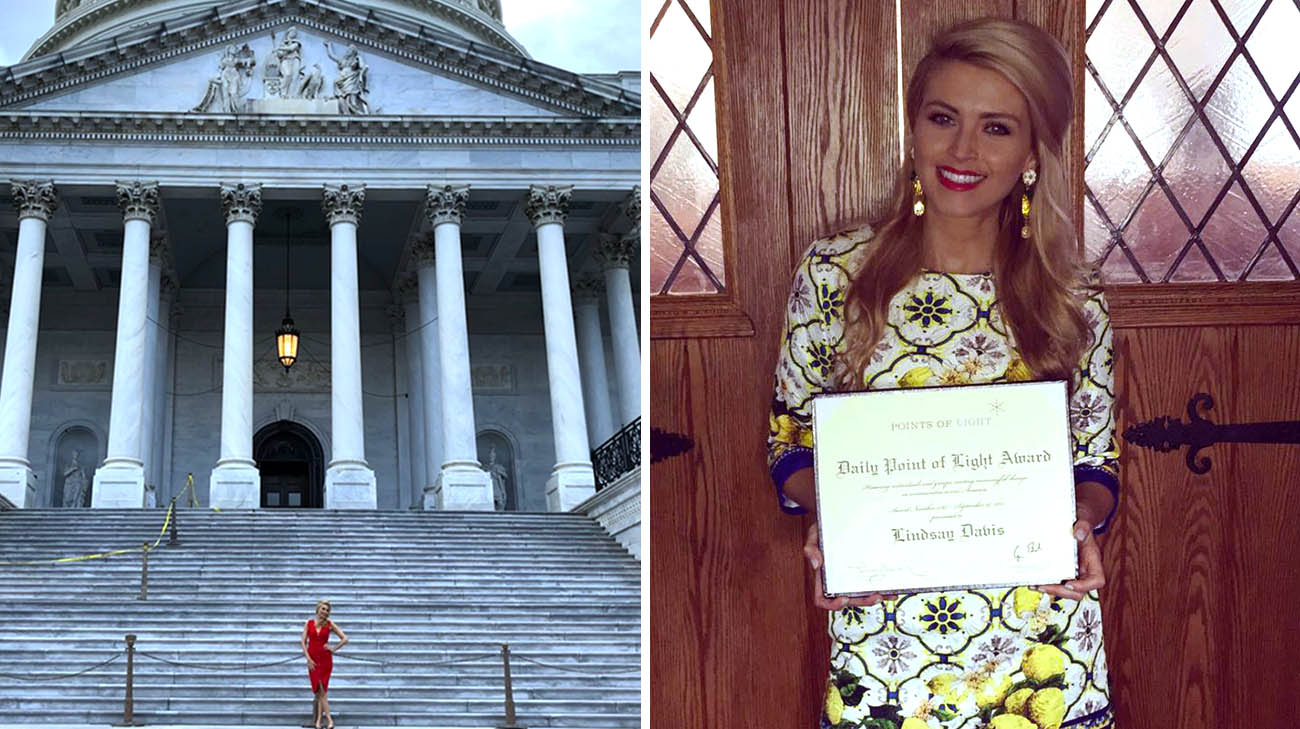 Lindsay has used her personal health journey as an impetus to create change. She's been recognized nationally and internationally for her efforts around raising awareness for heart health. (Courtesy: Lindsay Davis)
As a result of Lindsay's continued efforts, numerous states have passed bills similar to Lindsay's Law. She has also worked with the American Heart Association to urge Congress to pass legislation limiting the availability of flavored tobacco products. Globally her work includes traveling to Argentina with the World Heart Federation to participate as a patient advocate for a program working to improve treatments for a heart condition that's prominent in South America.
"The work I'm doing means so much to me, to connect with other patients, hear their stories and share my story," notes Lindsay. "It helps me, and I hope it helps them, too."
Related Institutes: Heart, Vascular & Thoracic Institute (Miller Family)
Patient Stories
Patient Stories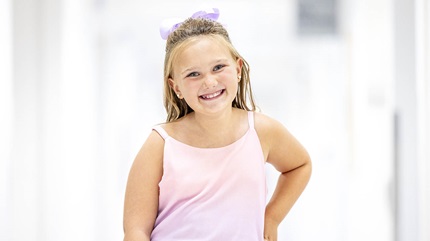 Sep 22, 2023
"This wraps up a chapter in her life we hope we never have to reopen. Audrey handled everything like a champ, and we are so grateful and proud."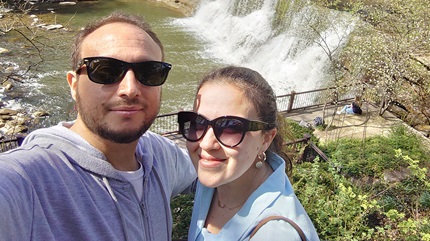 Sep 18, 2023
"Besides my first transplant, I've had other noninvasive surgical procedures, and I needed pain medication for all of them but not this time."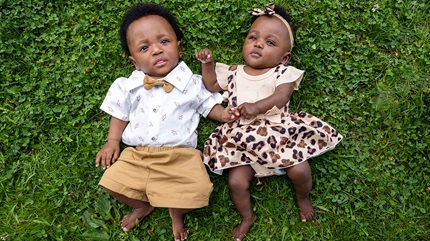 Sep 15, 2023
"Thinking about everything Kimyah and DJ have been through, it was hard to imagine us ever getting to this point. It was unclear if they would be able to do anything by themselves. Now, they're trying to do everything by themselves."