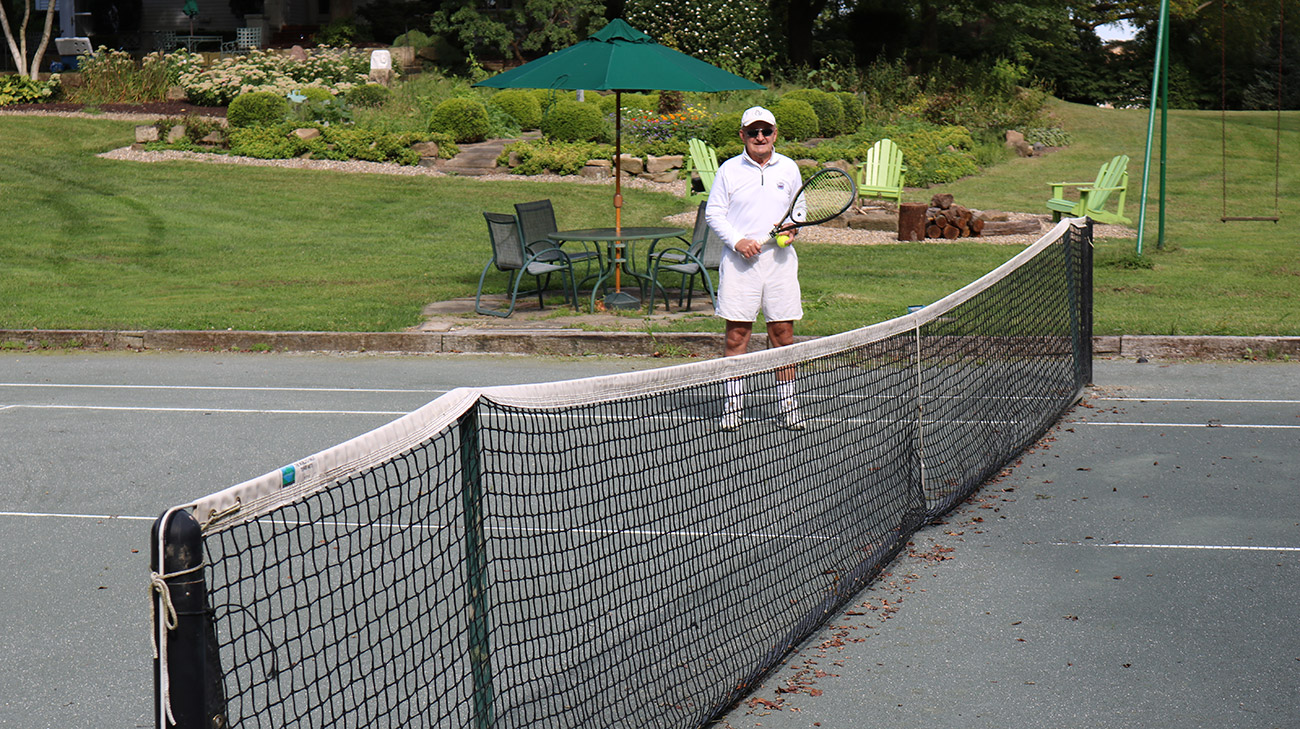 Semi-retired attorney and former manufacturing executive Evan Morris was playing tennis with an ophthalmologist friend who expressed concern about a lump he noticed over Evan's right eye. Following various exams with local specialists, Evan was referred to Cleveland Clinic. He was seen by an oculoplastic surgeon, who obtained a biopsy and MRI.
Evan was diagnosed with squamous cell carcinoma, and referred to Jennifer Lucas, MD, a Cleveland Clinic dermatologic surgeon who specializes in the Mohs micrographic surgery.
Mohs involves a layer-by-layer removal of skin and underlying tissue that contain cancer cells; it provides 100% surgical margin control, meaning that no cancer cells are found along the edges (margins) of the tissue that is removed. The tissue is precisely marked to accurately reflect its position and a map is created to correlate with the exact location on the patient.
Removed tissue is immediately frozen, processed and stained, then examined under a microscope. If any cancer cells are seen, their location is identified according to the markings and map, and additional thin layers are removed from any areas where cancer cells remain. This process continues until no more cancer cells are seen under the microscope.
According to Dr. Lucas, most skin cancers grow in a continuous pattern and spread like roots on a plant. In rare tumors such as Evan's, the cancer skips, creating islands of cancer cells, which makes it much more difficult to achieve clear margins.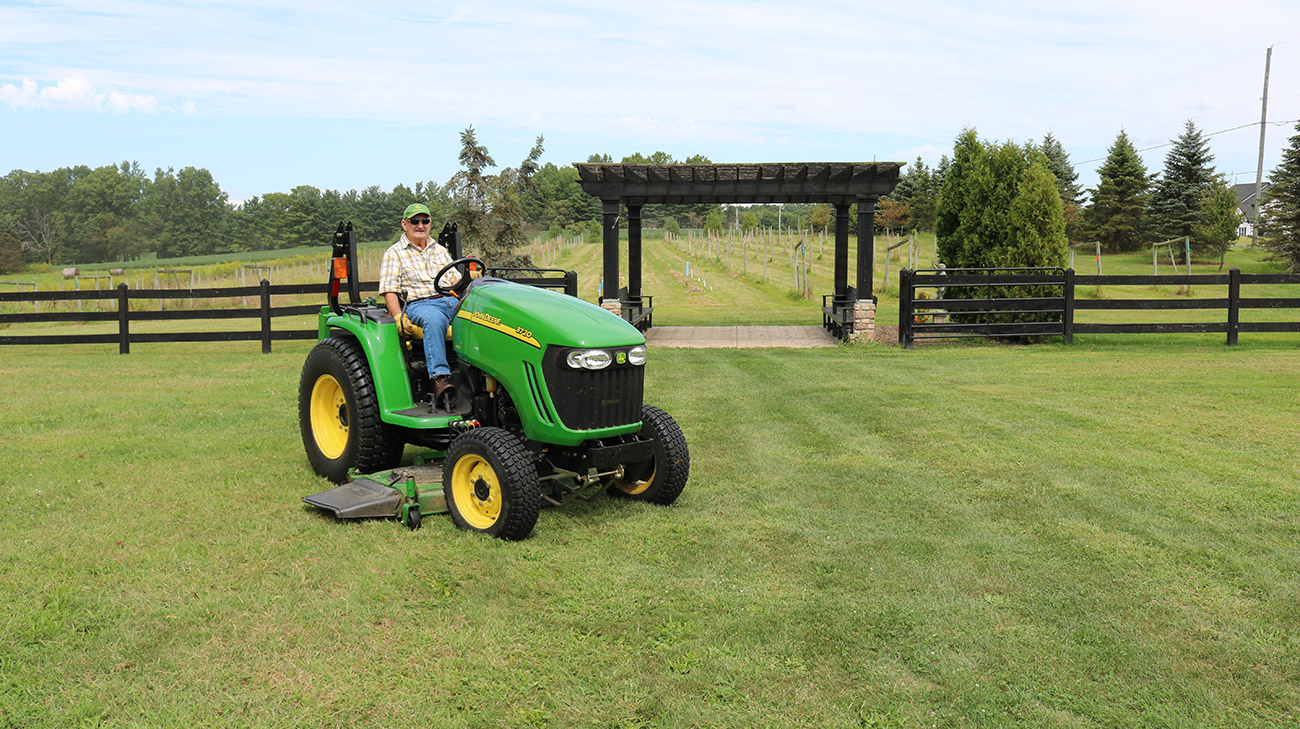 Evan Morris is grateful that it is just a 65-mile drive from his farm in Alliance, Ohio, to the high standard of care and his team of incredibly talented physicians at Cleveland Clinic. (Courtesy: Cleveland Clinic)
"Even before meeting Mr. Morris, based on the features of his biopsy, I was very suspicious of the aggressiveness of his tumor and started discussing our overall treatment plan with my colleagues in radiation oncology," says Dr. Lucas. "When I saw three individual nodules and reviewed the first layer under the microscope, my suspicions were validated.
"Once I began the Mohs procedure, I found discrete islands of tumor scattered throughout the pieces as well as involvement of nerves." It was a long day involving the removal of numerous challenging layers, often in large pieces, then reviewing these under the microscope. "Due to the depth of the cancer, I even ended up stripping the covering of the bone, called the periosteum. However, given the depth and the involvement of the nerves, I ultimately required the help of my colleagues in head and neck surgery to chase these nerves back through the foramen of the bone, back toward the brain."
In most cases, Dr. Lucas is able to close the surgical wounds in her office. However, the amount of skin and tissues she removed to obtain clean margins for Evan was extensive (his right forehead up to his hairline and part of his right eyelid) and she was also still concerned about residual nerve involvement. She reached out to some of her colleagues at Cleveland Clinic — Robert Lorenz, MD, a head and neck cancer surgeon who has specialty education in skull-based surgery involving tumors within or near the brain that occur near the face or sinuses; Michael Fritz, MD, a specialist in facial reconstruction; and a Cleveland Clinic radiation oncologist.
"Dr. Lucas recognized that the tumor was tracking along Evan's supraorbital nerve, which provides sensation to the forehead and veers into the skull within the eye socket. That's when Dr. Fritz and I got involved," says Dr. Lorenz.
Three weeks later, Evan was in the operating room with Drs. Lorenz and Fritz. Dr. Lorenz removed portions of the nerve to obtain negative (clear) margins. "We were able to short-circuit the cancer's ability to get inside Mr. Morris' skull," he says. "This resulted in a very advantageous situation, but he needed reconstructive surgery to repair the large area where tissue had been removed, along with radiation therapy."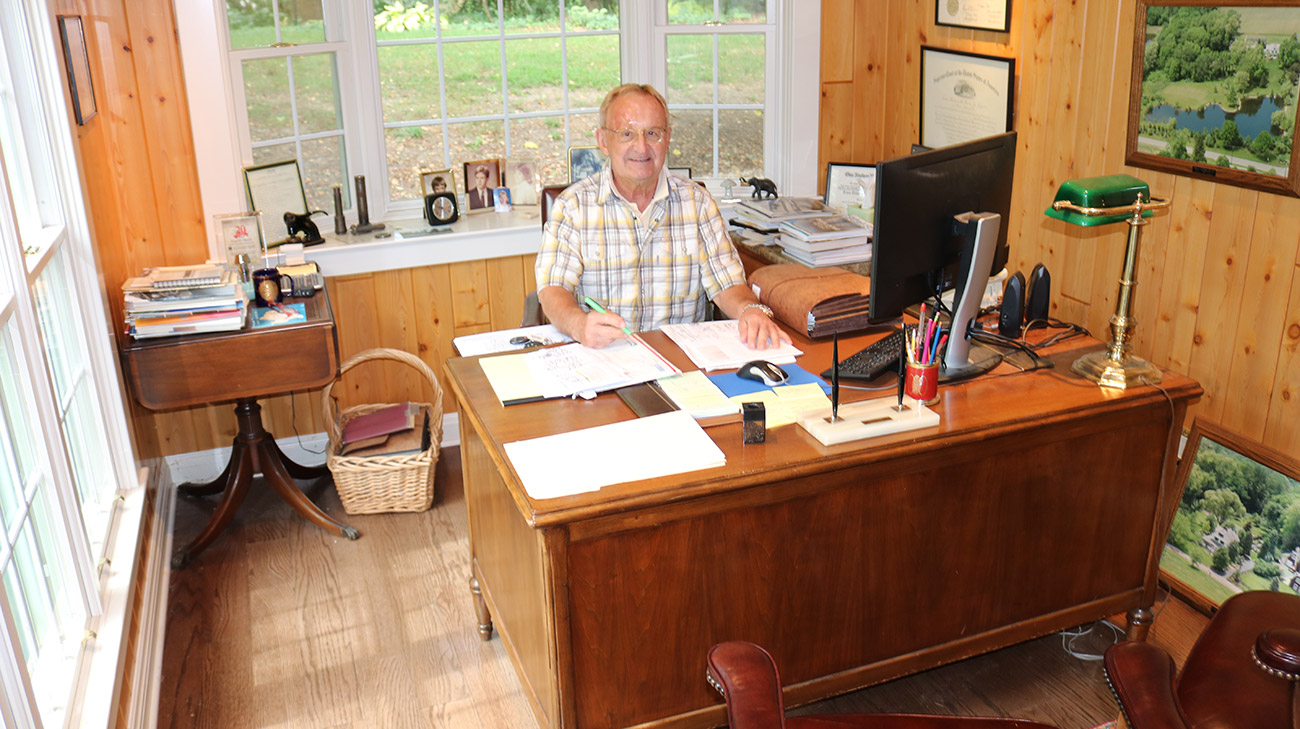 Evan and Sue Morris are snowbirds, but the semi-retired attorney practices some law when back in Ohio during the summer months. (Courtesy: Cleveland Clinic)
While Dr. Lorenz was removing and testing portions of the nerve, Dr. Fritz was removing tissue, along with veins and arteries, from Evan's left thigh. He then performed a transplant of skin and fascia, connecting the blood vessels under a microscope to vessels accessed through a hidden incision in front of Evan's ear. After re-establishing blood flow to the thigh tissue, this was used, to reconstruct Evan's forehead and eyelid.
"This thigh tissue has an excellent blood supply," explains Dr. Fritz. "Bringing healthy tissue into the surgical site with its own blood supply protects underlying bone and surrounding tissue from the effects of radiation therapy. I use enough volume of material to create normal contour of the forehead and eye and to ensure that eye closure and function remains normal."
Next, Evan began treatment in Cleveland Clinic Cancer Center with the radiation oncology team and medical oncologist David Adelstein, MD. About two weeks after his surgery, Evan began radiation therapy to his forehead and the lymph node system in his neck. His oncology team also recommended immunotherapy in conjunction with radiation.
Neither radiation nor chemotherapy, the immunotherapy treatment involved injections of an antibody that targets only cancer cells. Evan returned to Cleveland Clinic Cancer Center every two weeks for eighteen weeks, receiving six immunotherapy treatments. He tolerated all of his cancer treatment well. He even felt up to flying to Florida (where he resides when not on his farm in Alliance, Ohio) a couple of times to spend time with his wife Sue.
Amazed that tissue from his leg was moved to his forehead, Evan has joked with Dr. Fritz, quipping "When I move my left leg, my right eye blinks."
Although he experienced some swelling, and a recurring rash for which he occasionally sees Dr. Lucas, Evan states that "over the course of a year, it looks about as normal as it can get." He no longer has tear ducts in his right eye, is missing an eyebrow and now wears glasses.
"Not only did the surgeons basically take me apart and put me back together again, but I was also cured of a skin cancer that wasn't fully visible on the outside thanks to a team of physicians from many different disciplines," says Evan. "I'm so fortunate to live close enough to Cleveland Clinic to benefit from such an amazing, coordinated interdisciplinary institution. Everyone works in tandem, and the physicians are wonderfully talented and caring, each at the very pinnacle of their field.
Cleveland Clinic is one of just a few facilities to offer intraoperative Mohs surgery, where dermatologic, head and neck, and reconstructive surgeons, along with radiation and medical oncologists use a team approach to provide the best possible outcome for patients with advanced skin cancers.
"It's rare for me to need a colleague to sample a nerve that goes into my patient's skull," says Dr. Lucas. "But at Cleveland Clinic, where we are friends as well as colleagues, getting our patients the specialized care they need is easy."
Related Institutes: Cleveland Clinic Cancer Center, Dermatology & Plastic Surgery Institute, Head & Neck Institute
Patient Stories
Patient Stories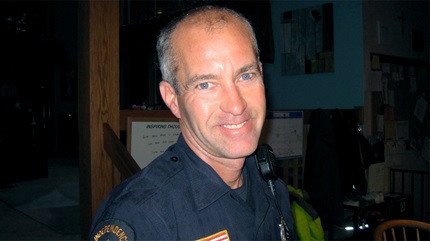 Feb 2, 2023
"I asked Dr. Gillinov if I could get back to where I was after my surgery, and he responded, 'You'll be better. You've been doing everything with a misfiring engine. We're going to fix the engine.'"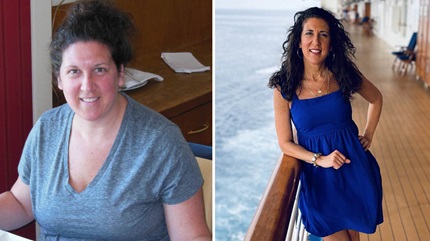 Jan 31, 2023
"You have the support of health experts and other people in the group. If I can do it, anyone can do it. It's something you can stick with and feel good about."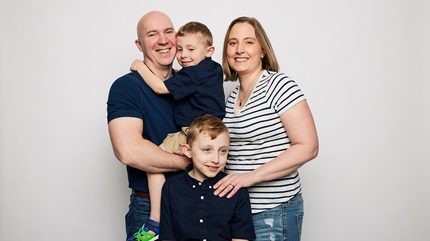 Jan 27, 2023
"We're thrilled that we've gotten 10 years and hope to get 10 more."