Dobutamine Stress Echocardiogram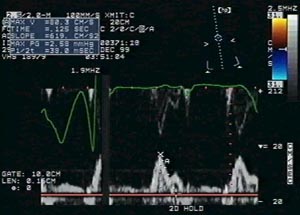 The dobutamine stress echo test involves the injection of a medication called dobutamine while you are closely monitored. The medication stimulates your heart in a similar way as exercise.
Important: If you have a pacemaker/defibrillator, it must be checked at Cleveland Clinic before your dobutamine stress echo test. Please call your doctor.
Why is this test performed?
The test is used to evaluate your heart and valve function when you are unable to exercise on a treadmill or stationary cycle. The test is used to:
Determine how well your heart tolerates activity
Determine your likelihood of having coronary artery disease
Evaluate the effectiveness of your cardiac treatment plan