Ventricular Tachycardia
Ventricular Tachycardia
What is Ventricular Tachycardia?
The ventricles are the heart's two lower chambers. Blood flows from the top chambers of the heart (atria) into the ventricles, then it moves to the lungs and through the aorta to be circulated throughout the body. Tachycardia is a heart rate higher than 100 beats per minute. A normal resting heart rate is 60 to 100 beats per minute. Ventricular tachycardia starts in the heart's lower chambers. Most patients who have ventricular tachycardia have a heart rate that is 170 beats per minute or more.
What Causes Ventricular Tachycardia?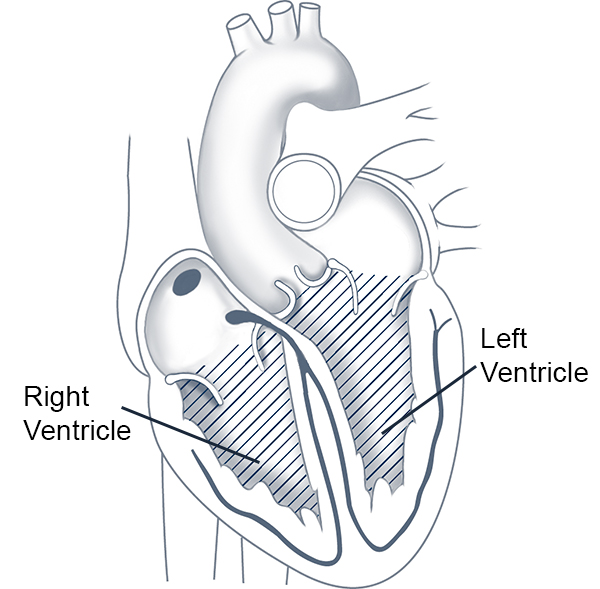 Your heart rate is controlled by electrical signals that move across the heart muscle. When something goes wrong and signals are sent too quickly, it can cause tachycardia. Most patients with ventricular tachycardia have another heart problem, such as coronary artery disease, high blood pressure, an enlarged heart (cardiomyopathy) or heart valve disease. The condition can also develop after a heart attack (myocardial infarction) or heart surgery because of scar tissue that forms on the heart.
Other, non-heart-related causes of ventricular tachycardia include some medications, an imbalance in electrolytes (the minerals that control heart rhythm), too much caffeine or alcohol, recreational drugs, exercise and certain genetically transmitted conditions. Sometimes the cause is unknown.
You are also more likely to have ventricular tachycardia as you get older or if you have a family history of heart rhythm disorders.